Accessory dwelling units, or ADUs, have become one piece of an answer to building a housing system that has enough housing, at the right cost, for everyone. Because they tend to be smaller, ADUs are theoretically more affordable. These smaller units can be added to current single-family homes—in backyards, basements, or over garages—and they don't add to sprawl. They bring rental options to places that lack them, and can give homeowners a little additional cash flow.
But as Shelterforce explored last year in the Under the Lens series ADUs Explained, it's not quite as simple to implement as it sounds.
Shelterforce's Miriam Axel-Lute recently moderated a conversation about accessory dwelling units during Next City's Solutions of the Year convening. The session, Taking the ADU Model to the Next Level, included five speakers:
Harold Simon of the Essex Community Land Trust in New Jersey, and former publisher of Shelterforce.
Sherry Taylor, interim executive director and asset manager for Durham Community Land Trustees in North Carolina.
Robinson Markus, general manager of the Evanston Development Cooperative in Illinois.
Nikki Beasley, executive director of the Richmond Neighborhood Housing Services Inc. in California.
Domanic Green, real estate project manager of Richmond Neighborhood Housing Services Inc.
Below is an excerpted version of the conversation. Watch the full webinar above.
Miriam Axel-Lute: There are three separate questions when it comes to ADUs, affordability, and equity. First, how to get them built in any quantity. That involves a lot of thorny questions around zoning changes and policy decisions. It also involves changes to make financing more accessible, because among other things, currently, the projected rental income from an ADU isn't factored into a property's value, making it very hard to get a loan. But then there are two other intertwining questions that are of central importance. One, how to make building an ADU feasible for and accessible to the lower-income homeowners who could use the cash flow the most and to the homeowners of color who've been excluded from building the kind of equity in their homes that would make financing an ADU easier, and also how to create ADU units that are themselves accessible and affordable to the lower-income renters. Our speakers today are working on these questions, but especially those last two, coming at it from different angles in different parts of the country.
I'm going to start off our discussion by turning things over to Nikki Beasley and Domanic Green, who work with the Keys to Equity program in California.
Nikki Beasley: We have been on the mark of creating innovation, as it relates to figuring this thing out, and it's good to know we are not alone. We sit in the city of Richmond, California, supporting Alameda, Contra Costa, and Solano counties.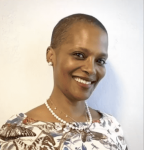 The Keys to Equity program is specific to the city of Oakland homeowners, with a guided principle of helping the Black homeowner. It is not an exclusive program, but some of the data shows that the Black homeowner definitely deserves the opportunity to have some focus. Since 2011, rent in the city has increased over 72 percent. Eighty percent of Oakland's lowest-income households are cost burdened as relates to the amount of their income going to their rental housing, and as many Bay Area cities have acknowledged, there's been an exodus of the African American community in the city of Oakland, and in the Bay Area. Oakland at one time had the highest concentration of Blacks, but it is now transitioned.
Because of that, we wanted to think through our approach. This whole program was started early 2020. The city of Oakland reached out to the Chan Zuckerberg [Initiative] and said, "Hey, we have an idea. What if we try to bring accessory dwelling units to the homeowners with the explicit purpose of focus on the Black homeowner?"
Through that process an RFP was created. Richmond Neighborhood Housing Services, along with other community partners, came up with an idea. It was selected, and then in 2021, we worked on the execution, and this program officially launched in October 2021. And the strategic approach is continuing to work with public private partnerships because it is very clear that there are many moving parts to the work. So it's imperative that we have many partners assisting because we cannot do it alone.
The city of Oakland has been instrumental in helping us navigate through some of the politics and getting through planning and design and getting some of our models approved. Richmond Neighborhood Housing Services are the program manager and co-designer of the program. Self-Help Federal Credit Union is our lending partner, and then, of course, our funding partner's Chan Zuckerberg.
But we also wanted to acknowledge some of our founding partners that really were instrumental in creating the program. We have WellNest company … through last year, they were the contractor partner. RBA Creative was our outreach partner, which was instrumental in creating our name, our design, doing community outreach, really understanding the needs of what the community would want to see, which really informed our program. Blink!LAB was our architect who designed our catalog of designs. And then Housing & Economic Rights Advocates have been our educational partner. Education is a key component to this work because we understand it's more than just building the ADU from the homeowner's perspective. Them understanding how to work with their contractor, what does it mean to be a landlord, [and] understanding the financing option, because the goal and guiding principle of this program is to provide racial equity. Hence why we're focused on the Black homeowner, because we know they tend not to gain the type of access that they deserve.
We really look to not cause any harm, and in this market of high interest rates, the education becomes key. Affordability is a nut that I don't believe any of us have figured out how to crack, which has really been the challenge through this process. And then really, our goal is to be a flagship to figure out how to make this scalable in other communities that may be having the same concern.
Domanic Green: I'm the program manager for the Keys to Equity program. We're teaching families and community members about financing their ADU, how to manage the construction process from A to Z, how to interact with general contractors and architects, and how to meet their long-term goals for their estates. Affordable construction—that's another key piece that's part of our program. We are working to compile a preferred list of general contractors that we can use to leverage some bulk pricing, and hopefully get some pricing per unit.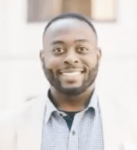 And that's going to help us keep pricing consistent for our program participants, with the understanding that pricing will fluctuate based on amenities that the homeowner chooses. But we want to keep that pricing as consistent as possible.
Architectural designs—We have a list of pre-approved designs by the city of Oakland, but as a part of our program, we also offered three additional designs. Participants don't have to use those designs, but we know that when designs are pre-approved by the city, that process is a little more streamlined, it's a little lighter for the homeowner. And [we offer] financial counseling.
But outside of those modules, you'll get one-on-one guidance for your individual situation. And then in those conversations, our goal is to ensure that you're going to be pre-approved for your home loan and approved for that final home after your pre-approval.
A big part of our program is streamlining the process for homeowners. So we walk individual homeowners through the process from A to Z. So how to interact, again, with the contractors and architects. When would you be pre-approved? When will the loan close? We want people to feel empowered to replicate this process at a later time on their own.
We're still working with our preferred list of contractors and the city of Oakland to develop a streamlined process where permits can be approved by the city in under 60 days.
Some of the challenges that we've come across in Oakland when it comes to the development cycle of an ADU, and I'm sure many of you have come across these as well: Financing—there are very few first- and second-lien mortgage products that are equitable. We're working with our finance partner, Self-Help Federal Credit Union, to enhance our first lien product which they have done. And it's been very viable for many homeowners, but not all. Many homeowners don't want to refinance. They prefer second lien. And that's something that's been a challenge.
[Next], permit approval. I will say the city of Oakland has done a pretty good job, especially between the years 2018 and 2019 before the pandemic. The number of ADU permits did increase from 6,000 to 16,000, and the number of ADUs developed and completed tripled from 2,000 to 7,000. But this didn't happen in Black and brown neighborhoods or in the Bay Area. Those areas are still less likely to receive an ADU permit or complete construction.
Another big challenge that we've identified is the owner as a developer. Homeowners don't have a lot of time to manage the process from A to Z. They put a lot of trust in experts. But you don't want them to be out of the loop, right? So that's a big challenge that we're up against.
Based on those challenges, we've come up with these key programmatic goals. One, produce new homes. When we build ADUs in all cities, that automatically increases the shrinking affordable housing supply.
Another key goal for us is to help Black families generate wealth, and we want to make this model replicable. So we have to collect data on our best practices. And then lastly, we certainly want to increase financing options and showcase to renters that this isn't as risky, and it can pencil in.
But we need to establish proof to get these products developed.
Robinson Markus: I'm a worker owner, as we say in our co-op, and a general manager of the Evanston Development Cooperative.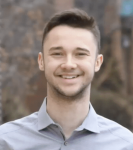 We are a worker-owned cooperative, committed to designing and building sustainable, resilient, affordable, and equitable neighborhoods, with a focus on doing that through design build of housing. We initially got started through a partnership at Northwestern University.
I was doing research on the effects of the subprime mortgage crisis on historically redlined Evanston neighborhoods and the changing racial demographics of homeowners in specific census tracks after the foreclosure crisis. One of my founding worker-owners was a building scientist interested in carbon emissions and was a participant in a Solar Decathlon entry through Northwestern, and we sort of shared a vision for climate resiliency, affordable housing, and equity, and believed that housing in the built environment was a key sort of way to address those issues.
We're a hyperlocal organization, we're extremely Evanston-focused. As a worker cooperative, workers own our business, and we collectively govern it together. Our bylaws require our board of directors to have a majority of worker-owners. So then, what that does in practice is, it's really about an ethos of ensuring that dollars from construction projects and affordable housing built in our community stay in our community. That's also really important as we think about housing affordability and accessory dwelling units here, because on one end, it's about figuring out how to finance an affordable unit that's rented at X percent of the [area] median income. But it's also about thinking about where the dollars from the project go, and do the workers who work on these jobs make enough money to afford to live in our community.
A majority of our cooperative's worker-owners are local contractors of color who live here.
Many of them have known each other for decades, and so, as we think about affordability, we think that's just as critical a piece as, say, the financing of the units, which the Keys to Equity program touched on in great detail. And we think this is a model that should be replicated in other communities in terms of worker-owned businesses as a more equitable way to do business, and also take aim at the racial wealth gap.
So then to jump into accessory dwelling units. [Evanston is] a suburb just north of Chicago. And like many cities in the U.S., Evanston is predominantly zoned for single-family. We have Lake Michigan to the east, suburbs to the north and west, and Chicago to the south, and we're very built-up and so housing costs are continuing to rise, property taxes are very high in Illinois, and there's not a lot of vacant land. And the vacant land that is available is expensive. So that's why ADUs have started to come up in Evanston.
But when we first got started in 2018, you could only build a detached accessory dwelling unit, and you could only build it behind a single-family structure. So zoning was very prohibitive, and it prevented most ADUs from being built.
And so first, as a starting point, we passed what we called ADU 1.5, where we allowed ADUs to be built behind any structure, including duplexes, and our cooperative carried out a study based on available data from the assessor's office where we were looking at what properties under, say, lot coverage regulations and impervious surface coverage regulations that are duplexes could otherwise do this under zoning, but if not for this rule that says you can only build behind single-family. And not only did we find that it was in the thousands, but we found that those multifamily properties that were locked out of this opportunity were in predominantly Black and Latino neighborhoods and so it was a racial equity issue, that one part of the city was being locked out from this opportunity.
Additionally, we started to move the ball on minimizing parking requirements and then in 2020, we really passed a full-blown ordinance in Evanston.
So we allowed attached, interior, garage conversions, which just opened up all kinds of opportunities as far as projects goes, and also from a cost perspective, those detached accessory dwelling units are often the most expensive type of ADU to build. And so from an affordability perspective, opening up these other types of projects was very important. Another thing to note is, we also worked on, again, minimizing parking requirements, especially because that sort of intersected with a conversation around accessibility and designing for ground-level living because once we were requiring more parking spaces and that was taking up more space on the lot, you were sort of being forced to force the unit up to a second story with a detached ADU, and so, by minimizing parking, we were able to be more creative with site design and think about aging-in-place solutions.
So then we realized it wasn't enough to get an ordinance approved. We needed to get the word out and we saw a lot of misinformation from [real estate agents] or others who didn't quite know that this ordinance was passed, and what you could do in Evanston under this new legislation.
And so we received support from the AARP Foundation to do a guidebook on the new regulations, just sort of walking people through what it means to do an accessory dwelling unit project from A to Z, and released that with a webinar in the spring of 2021.
Now to talk about a few specific affordable projects here in Evanston. [We have an ADU that was] built with prefabricated structural insulated panels that, for the building science nerds here, it's R26 panels. They're very airtight panels, meaning it's just a much greater building performance than your typical stick frame construction and you typically don't see that on affordable housing construction. We think that's important, to think about climate resiliency and affordable housing at the same time, and not having to sacrifice one for the other.
And so then to talk a little bit more about this project. It is all electric, built with those patented structural, insulated panels. We built it at 2.52 ACH50, which is a quite tight building compared to most new construction. And there was a vacant backyard prior to its construction. A nonprofit affordable housing developer owned the land and had an existing affordable duplex at the front of the property. The city of Evanston partnered with us to provide home CHDO reserve funds as one of the primary sources of funding, and then the developer added some of their own reserves based on the pro forma of 60 percent AMI or lower rental income to pay for the rest of the project.
So that's one example of an affordable ADU pilot, and the other project I want to note that may be of interest is a project that's under construction right now in Evanston, on the 700 block of Seward.
So this project has land owned by a religious fellowship with a long history of social justice work in our community, and the ADU owners, who are not the landowners, are leasing the backyard, paying for construction, and are going to age in place in the new home as their permanent home for the rest of their lives, and their intention is very much to have the unit be rented affordably decades and decades and decades from now, and have the unit go into the fellowship's housing stock who frequently rent to tenants with a Housing Choice voucher.
And then lastly, one initiative we're implementing right now which the Keys Equity Program also touched on, is pre-approved ADUs to primarily reduce the permitting time and also reduce design fees. Right now in Evanston it takes around three to four months. I was talking with a planner in Seattle that did a pre-approved ADUs program, and they told me that upon rollout of the program it was taking around seven days to get an accessory dwelling unit permit and that's significant. That translates to time savings and just reducing barriers to make these units more accessible to low- or moderate-income homeowners. And so then, lastly, just talking about some things we're thinking about moving forward, it's primarily financing.
How do we finance affordable units? Illinois has a specific state tax credit we're looking at. We're thinking about more land lease projects, more opportunities to share land. We're in some conversations with the city around the idea of supporting small mom and pop landlords that agree to rent to a tenant with a Housing Choice voucher in exchange for favorable low-interest financing, or forgivable loans, and also thinking about existing housing stock, owned by affordable housing entities, and where maybe a basement ADU could be built on a property already owned by an affordable housing entity. And, lastly, it's also about figuring out ways to standardize and reduce construction costs through pre-approved plans, manufactured wall panels, and policy and code requirements.
Sherry Taylor: I'm the interim executive director of Durham Community Land Trustees (DCLT) in Durham, North Carolina, and it's a privilege to share with you our CLTplusOne program. With intention and focus on equity, ADUs can really provide people with the rare access to homeownership, provide stability to legacy homeowners, and curb displacement. And so intentionality is key, and we're focused on low- and moderate-income families.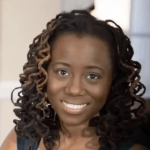 So just to give you some background. DCLT is a community land trust, and our main goal is permanent affordability. We have for sale homeownership opportunities where we sell the structure, but retain ownership of the land. But we also have a sizable rental portfolio, and in 2020 we were trying to figure out what to do. We were facing the same issues as a lot of other cities: rising costs, [a] very competitive real estate market, [and] construction costs growing. So the question was, how do we maximize the property that we already own? How do we provide a greater access to homeownership with all these factors that we don't control? So we decided to explore ADUs.
We had ADU legislation revamped in 2019, and so it was pretty new to us as an organization, [and] as a city. But also very new in the state and on the East Coast. And so what we decided to do at first was just to have a year of planning and learning about our own regulations. What properties we have where we could explore ADUs, but also learn a lot from our friends on the West Coast, who have been doing this for much longer.
So we put together a virtual real estate conference called Buildable Backyards, where we learned about design and development, but also we made sure that we had an appraiser there, [to talk] about lending in the ADU space, which some of our panelists have already mentioned is very, very difficult. So we wanted to make sure that all aspects of the real estate transaction process were represented, because without everyone being on board your ADU program may or may not have success. We learned a lot from the program. And so we came up with some goals for our CLTplusOne program, mainly permanent affordability, and to maximize land. It's for environmental purposes, but also to maximize what we have in our rental portfolio.
DCLT has a scattered-site portfolio of mainly single-family homes and duplexes, and that's exactly where we can build ADUs.
On the homeowner side, the purpose of CLTplusOne is to really innovate the community land trust model of homeownership. We know it works. We have legacy homeowners at this point living in DCLT homes, second-generation homeowners. And we understand that land trust homeowners tend to stay in their homes for a long time and they age in place. So, knowing that, we wanted to design a program that really helps move the needle of shared-equity homeownership.
As my colleagues have said, there's lots of different ways to do an ADU. Attached or detached, and I just wanted to provide a little bit of a note here. ADUs have been part of our housing stock for a long time, and this is a different name for it.
I'm from the Northeast, and we call them garage apartments or basement apartments if they were attached, but they may not be called ADUs in your jurisdiction, but that doesn't mean you can't build them or they can't be permitted. They just might be there as a different name. So I wanted to offer that to all of you who may not have any specific ADU zoning in your code yet.
There's many different benefits to ADUs, and what we were really interested in is making sure that any new construction home that we build with an ADU can really serve the entire lifecycle of ownership. Like I said, our owners tend to stay for a long time, and so how can we build units that are flexible, but also help them build wealth.
[The] CLTplusOne program really has three phases. The first phase is a new construction home with an attached ADU.
We learned from our Buildable Backyards Summit that if ADUs are new in your jurisdiction, lenders and appraisers might not know that much about it, and so, having an attached ADU is less risky; they also can be appraised as a duplex if there's a firewall in between. And so that's the way we're going to go for our CLTplusOne new construction.
The second phase of our CLTplusOne program is looking at properties that we already own where we have rental units, single-family homes, and duplexes, and evaluating those properties to see if we can build a detached ADU behind one of those units. We learned that we have possibly another 70 to 80 opportunities to build detached ADUs behind rental property that we already own.
And then the third phase, which we have not entered into yet, is supporting current DCLT homeowners to build an ADU their backyard. This is a tad more difficult because of the financing aspects of it. ADUs are getting more and more popular. There's national spotlights on it, but I think the financing community hasn't kept up with that yet, and so they're catching up.
So the phase one of our CLTplusOne program is our new construction. [For one custom-designed project] we had a community-led design process over seven months. We wanted to make sure that it fit in with the community, it was something that was desired and wanted, and what we came up with was a four-bedroom, two-bath home. We also want to make sure that it was accessible to a variety of users. So it's ADA accessible on the first floor, and the ADU itself, the attached ADU is also ADA accessible throughout.
So that's something that is important to us as an organization, to be able to serve a variety of homeowners and renters.
This is not our traditional home that we build as a land trust. So there are going to be some additional requirements to it.
DCLT is a very experienced affordable housing landlord and property manager, and so to mitigate risk, we're going to continue to manage the rental ADU on behalf of the homeowner. They're also going to receive landlord training and some financial training because they will be a landlord, and then they're also going to have the ability to have flexibility in how they use the home. They may come in and use the primary home at first, but then downsize into the ADU and be able to rent the primary home.
We do have some goals for our homebuyers. It's 80 percent AMI and below and then for the rental tenant it'll be 60 percent AMI and below.
The second phase of our CLTplusOne program is building new ADUs behind rental property that we already own. [We have a draft concept] for five units [that] are going to be supported housing for veterans.
We're still in the design phase, but this is a very kind of special assemblage because [the] lots are adjoining. And so we can take advantage of these five parcels and the additional acreage, and have more amenities for our veterans who will be living here, and these will be one- and two-bedroom units.
So the next step for us in 2023 is to construct the Linwood model. That's the new construction single-family home plus ADU, and also start on our veterans cluster. Some of the challenges that we have [are] that ADUs are still fairly new to our market, and loan products are really lacking here. So working with existing land trust homeowners to build ADUs is going to be a little bit tricky for a while.
And then, lastly, we always have a challenge between what it costs to construct a home versus what an affordable purchase price could be, and so we're always looking for ways to fill that gap.
Harold Simon: I was one of the founders of the Essex Community Land Trust in 2010, and I was at Shelterforce for about 27 years until I retired in 2020. I'm going to give you a quick tour of our efforts to get a local ADU ordinance in place as well as a state law here in New Jersey.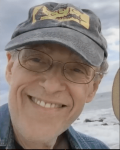 In 2010, I had a pretty unhappy lesson in local politics. I was and still am today on the Montclair Housing Commission, [and] one of the projects was to design ADU ordinance. We began looking into it in 2009. One commission member was an attorney [whose] firm searched for all of the municipal ADU ordinances they could find, put together an analysis of each, and then drafted an ordinance we thought would meet the needs of our town, especially the struggles of older homeowners living on a fixed income and younger people, priced out. The town was not warm to affordable housing, so we made a strategic decision not to require any affordable housing component to the ordinance. ADUs were a foreign concept to most of our township council and to the community.
Single-family zoning was sacrosanct, and still is, and we honestly had no idea how many folks would even consider building one given the cost of construction and other barriers. We wanted to get it on the books, build some traction, and amend it as needed down the road, but in the end our bill died. Some folks on the council wanted it to have some affordability requirements, which we certainly supported, others didn't.
It went back and forth through two consecutive township councils, and then it was permanently shelved. A decade later we tried again. Very much like Evanston, and so many other communities, the price of land and property had gone up astronomically. There were a lot of limitations to building. Zoning was very strict, but in other ways much had changed. Importantly, we had a council that for the first time in decades was truly open to affordable housing. So much so, that after 40 years of repeated efforts, a rent control ordinance is now in our town.
We didn't know how many ADUs there were around the country when we began looking in 2009, but we know now that there are at least 1.4 million ADUs, according to a recent study by Freddie Mac, and 7 states and counting have statewide ADU laws. In 2020 we tried again. This time we put together a working group with three council members, the township planner, and four others, including me, representing different groups in the city. In 2021 I began working with a state assemblywoman on a state ADU bill, and that brings us to today. At the state level there's a lot of interest in ADUs, as there are in many other states. Recompeting bills were introduced in the last session, two in the Assembly and one in the Senate. Many comments and recommendations by advocates were made to each bill, and each has had some revision. The bill I helped with is currently in legal review, and has a number of co-sponsors. Here in Montclair before our ordinance was introduced in November 2022, we did a lot of community education. This is really important. We had a number of local articles published.
Presentations were made to various groups, and we had a half-day-plus symposium online with national, regional, state, and local experts making presentations and answering questions, including on the panels where our township planner and a couple of our councilmembers. At its introduction, the bill was voted unanimously to move forward, which just meant that it was going to the planning board next. We haven't seen their comments, but I know that a number were made. The ordinance is now being revised and reviewed, and will be reintroduced this month. With any amount of luck we'll have an ordinance by February or March that I anticipate will not be too different from the one we originally proposed.
At the state level, whichever bill finally makes it, we expect a lot of pushback from the state League of Municipalities, who will perceive it as a challenge to home rule and their local zoning. The state bill would preempt local ordinances, and if your state has a strong home rule mentality and a lot of strong local zoning, if you work on this at a state level, you can expect a lot of feedback from the equivalent of the League of Municipalities.
Other challenges or issues that have come up locally and at the state level are corporate ownership. We're seeing corporate ownership of rental properties all over the country and single-family homes.
We're seeing this in our state and our town, and as an effort to limit that possibility, the state and local bill require owner occupancy of one of the units and disallows the sale of ADU separately from the primary home. We may, however, get pushback on those two provisions. There's been at least one case in New Jersey saying a town does not have the right to do that.
So if you decide to put this as a requirement in a local or state legislation, be careful, check on the legality of doing that.
Opt-out clauses—Connecticut state law has an opt-out provision meaning a municipality's governing body can just vote to opt out of allowing ADUs. We thought that was a terrible provision, and it was in one of the state bills. Last I heard the revised version no longer had it.
Short-term rentals can significantly eat away at the rental stock of the community. On any day of the week, over 100 apartments in our town may be rented out for a night or a few nights, effectively taking them out of the market. Both the state bill and the local ordinance we worked on limit or disallow short term rentals.
Affordability—ADUs can be expensive to build, even when the land is taken out of the equation.
Unlike using inclusionary zoning to require the developers set aside a percentage of their units for low-income tenants, we can't do that with private homeowners who can just choose not to build an ADU. To get to affordability you have to provide some subsidy or lower costs. All the other presentations describe how they're doing it, and we thought that was the right way to go. States, municipalities, local organizations, are providing assistance in many ways: developing pre-approved plans, reducing or waiving fees, designating builders, architects, or others, expediting permits, providing loans, guarantees, and grants.
In terms of resources and helping develop an ordinance or educate the community, there's now a ton of information. There was nothing out there or very little out there when we started looking in 2009. AARP recently updated their guide to model state and local ADU legislation. It's super useful as is AARP's ABC's of ADUs and a bunch of case studies and videos that are on their site. The Freddie Mac study was very useful in convincing legislators that this is not some new fad. Everyone here knows it's all over the country, but I was surprised at how few people knew that it's so well established around the country and in our town, in our state. Cities and foundations working together can be very helpful in lowering the cost and creating ADUs, as was mentioned earlier. Another great example of this is the partnership between Napa Community Foundation, Sonoma Community Foundation, with their respective city governments, to create a one-stop information shop.  Another source of useful information about a range of ADU issues from mobilizing a community to enacting legislation, to financing ADUs once you've got enabling laws, is the Casita Coalition in California.
Let's go to a question from the audience. Keys to Equity is an attempt to make unsubsidized ADU construction work better with the loan guarantee and all the support and streamlining. What is your experience so far? How far can we get toward increasing affordable housing and housing stability for homeowners with a purely market-rate model? Are we going to need some below-market lending, or grants, or other things in the mix as well?
Nikki Beasley: Our program isn't necessarily supporting unsubsidized housing or models. The program is a little different than how others approach ADUs where we really were focused on the homeowner using this as a wealth building tool. So if they wanted to build an ADU, wanting to provide them the services and the reverse of this being a affordable housing solution. In order to get these built it's going to require two things, either us figure out how to reduce costs—because we all know that there is this rub between how appraisers value accessory dwelling units, looking at them as more as an addition than a physical unit, so there's not a dollar-for-dollar comparison of value which makes it then harder for the lender to be able to provide the value that's needed. So reducing cost is going to be critical. If we had to do it again and looking at funders, and looking at guarantees, maybe it is offsetting the cost of the ADU to where it makes it more affordable for the homeowner.
The other is continuing to work with banks or institutions that have an interest of creating product as a portfolio product where they have a little bit more flexibility because they own the debt and the asset, which allows them, like our program, to go up to 120 percent leveraging future income, and a number of other incentives to try to make it easier for the homeowner to qualify.
CLTplusOne lists as goals both expanding access to homeownership through that increased cash flow, and producing affordable rentals. How did you balance those two goals as you developed the program? And what are sort of the minimum standards for each one that you wanted to hit to make it worthwhile?
Sherry Taylor: It wasn't difficult to balance both of the goals, because that's what we were focused on. It's just making sure that really it was something that community members would accept, that they understood. And they understood why we were building it in the way we were building it. Our balance [and our standards] really came from the community.
The focus on accessibility really came from community members saying, "I'm having this problem in my home right now."
So if you're going to build something, make sure that it addresses the whole needs of homeownership and rental.
Robinson, you've taken a few different approaches to making ADUs that you build affordable, including partnering with congregations to use their land and working with the city to use affordable housing funding. Why did you decide to pursue these kinds of projects rather than just saying we're building smaller units. They're going to be more affordable. What made you take those extra steps?
Robinson Markus: It was mission-driven in a sense, in addition to sort of already building these small units in backyards, that it cost less to build than other housing types. It was also how can we ensure that these units are affordable in some capacity. And there are pros and cons on both sides to how we've been doing it. The primary way affordable housing is built in the U.S. is through the Low Income Housing Tax Credit, and that's not really a fit for an ADU because of the size. And so until maybe CDFIs get engaged, and we start thinking about portfolio loans or Fannie and Freddie really get engaged in terms of backing ADUs in a secondary market, the financing is tricky. And so in some capacity, we've sort of had to do these types of creative, one-off, think-outside-the-box projects to get to affordability.
But the cons are pretty clear, they're one-offs. They're hard to replicate. They're hard to scale. It's more costly and time intensive to get the project together. And that's why we're very interested in thinking about a more systematic approach moving forward that involves pre-approved units that maybe can standardize and reduce construction cost and time and also ideally, as folks are talking about financing products that are connected to those types of units.
Harold, as you and others were trying to craft the Township of Montclair and the New Jersey state bills, what was the most common feedback that you heard from people who had been trying to get ADUs built, or were interested in getting ADUs built? What were the pain points they were hitting? And how did you try to address those?
Harold Simon: Bureaucratic obstacles and financing. Zoning is really strict, and [in] all 564 municipalities in New Jersey, whether they've got 300 people in them or 300,000, the process for a homeowner to get approval—you have to go to the planning board, the zoning board. It takes a long time. It's very onerous. It's expensive. And then the other part of it, once they get approval, finding a contractor, getting loans. All of these hurdles are just so much. So bureaucracy is one part, and the other part is financing. There are very few products. So the way people typically do it is they take out a second mortgage on their home, or they borrow some other way. So getting the cost down is a real key to what we're going to be doing.
There's a number of questions about modular units and manufactured home units and prefab and tiny homes and other things like that. For those of you who have actually been building or working directly with folks who are building these ADUs, have you tried these options? Have you looked into these options, and how do they fit in terms of potential cost and feasibility?
Nikki Beasley: We have. What we've determined in our market that it saves time, not necessarily cost, and also depending on where the ADU is going to be built, is making sure that the manufactured home or modular home can actually fit. So transportation and getting those modulars onto the property can also be a consideration. So yes, we've looked into it. We have looked to provide that as an option. Doesn't necessarily support its own cost, time, and efficiency.
Sherry Taylor: We have looked into retrofitted shipping containers as modular construction, and we've found that it's a much lower cost than the stick-build simple home. So we're going to be utilizing the shipping containers for some of the detached ADU builds.
Not all of them, because they're not necessarily appropriate in every neighborhood, or in every context. So still being very sensitive to where they're appropriate.
Robinson Markus: One thing we've also learned is with modular, just the cost of renting a crane is quite significant. And so that can come into play as you think about, it depends how many days you rent it for, how many hours.
But the other thing is, regardless of how you do it, we found that some of the fixed costs for utilities on the accessory dwelling unit are some of the sort of things you can't get away from. Like in Evanston, we end up replacing the water service and the sewer for the entire property on just about every project, because of code and regardless of how you frame the building envelope that's a cost. And same with electric overhead power lines. Those are some of the sort of fixed utility costs that are there on every project, regardless of how you build.
ADUs don't have to be detached in the backyard, but that's still what most people think of. There are some places where buildings don't have enough land. Are there any models? And at what point are you edging into creating a duplex? And are you facing rules to do with having a duplex zoning? And I'll just go in the sort of related question someone said, in any of your places, if you're allowed to do an ADU, are you also allowed to do a duplex from the ground up because of that same ordinance?
Nikki Beasley: That actually was a great learning for us when we built out our initial design of the program, we assumed the same, everybody would just have a backyard, and we would build. But what we learned in the community that there were a lot of illegal units. So many people were wanting to have them either rehabilitated or look to support a structure that already exists. So in our new cohort, part of the reason that we're looking at other developers and designers are to be able to address some of those needs.
I do think we do have to be open to understanding that people's properties are going to look and feel different, so what can we do to accommodate the actual need?
And through the city of Oakland they do have a rehabilitation program through our state-funded mortgage company, CalHFA, that is providing funds and resources for rehabilitation. As far as duplex and others, our program does not currently support. But in the state of California, SB 9 has recently passed that allows homeowners to split up their parcels.
So from a zoning standpoint, they could build a duplex if they have space. But it's not currently being supported under our program.
Sherry Taylor: Here in Durham, I believe just about anywhere you can build a single-family home you can also build a duplex.
The reason I mentioned the attached ADU could be viewed as a duplex for appraisal purposes is that … especially when ADUs are new, that might be the way to start in your jurisdiction to get everyone up to speed—lenders and appraisers. But it doesn't necessarily have to be a duplex. It could just be appraised that way. So it's just giving you some additional flexibility.
But it all really depends on what your code says is allowable.
Harold Simon: To add to that on your question on the objections in our town, and most towns in New Jersey, single-family zoning is very strict. We build an ADU, and some of the pushback is well, isn't that a two-family property? This is a single-family zoning area.
And so you really have to explain very carefully exactly why this isn't a duplex in New Jersey, even if it is a duplex in Durham.
Robinson Markus: Only on the duplex item, maybe. For us, under code, the city has sort of said that especially as you think about interior units and duplexes, the ADU has to be smaller in size than the principal dwelling. And so then that's one way to think about whether it's a duplex or a single family with an ADU. But it's sort of a fine line, and it's something we're still navigating.
Another common thing that comes up is about dealing with the potential for ADUs to be used as short-term rentals rather than an actual home for someone and the potential for an ADU and a property with an ADU to be purchased by investors. Both are things that communities are really trying to resist, and yet other folks are saying when you limit this you actually limit the potential of building a number of ADUs because you're putting more restrictions on what people can do with their land and their buildings in the future. What has and hasn't worked, and what are some unintended consequences?
Nikki Beasley: Through innovation we as practitioners can get really excited and creative. But I don't want us to lose sight of the homeowner, because even developers have a hard time developing.
So when we are getting really creative of how to get these ADUs built it really is going to be the responsibility of the homeowner to be able to see it through. So I appreciate your comment about unintended consequences.
So I would just offer, and let's be cautious, that the homeowner is the individual that bought their house because they were told this is the American dream, they're hard-working folks, so to add a layer of them needing to understand the sophistication of what it means to build, and if they don't have, like our program is offering, the many layers of support, we really then will be putting that homeowner in crisis. If they do decide to move forward—even if the zoning exists—if they don't have the support, they're going to be unlikely to do it, because it's a very challenging situation.
So with all of this innovation, we also have to be thinking about the solutions that are going to be needed for the homeowner so they can actually perform and leverage on these great things that we're coming up with.
Harold Simon:  I agree with Nikki. This is really important. And the issue around short-term rentals really highlights that, on the one hand, why shouldn't a person be able to rent the property that they paid for on a short-term basis? And so, while the state, and the local ordinance in our state, are limiting it, I think the better route, if more complicated, is to regulate it. That way you can really control the short-term rentals much better, get income for the municipality. And there's at least one or two state or local ordinances or laws that allow ADUs to be rented as short-term rentals for one or two years, which goes a long way to subsidizing that initial construction cost. I thought that was a very clever way of getting around that.
And then it's limited, how many days a year.
Sherry Taylor:  I think it's certainly a very sensitive equity issue, because, as you said, Miriam, people have worked very hard to retain ownership of their properties, and now here's this opportunity to really have it be a wealth-building vehicle for them, and one way is for short-term rentals.
But from talking to community members here, and people who are also very aware that displacement is happening, and they want their communities to be to be whole and complete and really retain that neighborhood that they already know and love, a lot of the legacy homeowners, long-term homeowners actually want a permanent renter instead of a short-term rental opportunity.
So we really need to support those who have that commitment.
I don't know if we can necessarily regulate short-term rentals in our jurisdiction. But certainly, if we can support those who have a commitment to long-term rentals, that will go a long way in balancing those desires.
Robinson Markus: These are all great points. We've had a lot of tension on this issue in Evanston because we might have the unique situation of having a university in our town. And so we have landlords who don't live in our community who already rent to seven, eight, nine students and are adding an ADU that is not up to code, and is perhaps substandard housing. And so that's caused a lot of tension, because it's not exactly [quality] housing. It's not up to code and it's not exactly aligned with the values that a lot of people here share of housing affordability.
And as Nikki noted, not sort of serving the homeowners in our community that we want to serve. There are no restrictions currently in place around short-term rentals. And more broadly, the owner occupancy comes up all the time in these conversations too, and we have no requirements in place on those right now. But it continues to be a conversation.
One of the things that struck me when the owner-occupancy topic comes up is OK, might be fine now, but you're essentially telling the homeowner who they can sell to, or whether they can move and still retain ownership of their home. If you have that requirement in place just because they put an ADU in the backyard which doesn't apply to their neighbors.
Harold Simon: It's also very difficult to enforce. You build the ADU, someone owns their home for eight years, and then they sell. If they sell it to someone who wants to rent it out, most of the towns don't have a way to enforce that unless someone complains. So enforcement is really difficult, and there are probably dozens of laws that are really unenforceable. But they're on books. With Essex Community Land Trust, almost all of our homes are duplexes, and all of the rentals are affordable rentals. So when you're dealing with the CLT homeowner, you've got the advantage that they are already committed to affordability and preserving affordability. So it makes it an easier fit.
What are safety protocols in terms of ADUs that are built without a basement for residents to retreat, and in flooding you're not going to retreat to the basement, but in high winds maybe you are. In general, what's the thinking about the climate conditions that we're moving into? How do the designs of these buildings fit with that?
And I'm going to throw in an additional question about accessibility. That's come up to us a number of times. There's a big concern in the disability community that a lot of backyard ADUs are not accessible.
Sherry Taylor: I'll say that it's my concern as well, whether they're attached model that are shared, or our detached units. We're building that veterans cluster. Those are going to be ADA accessible as well, not just the interiors of the unit. But actually leading to it because it is in the backyard. As builders and designers, we just have to be a lot more intentional, knowing that we're serving everyone in our community. But I do want to touch on the basement issue as well, because here in North Carolina a lot of our homes don't have basements. And so our ADUs won't have basements either. It's just something that is pretty common.
Harold Simon: All the ordinances [in New Jersey] require ADA compliance for detached ADUs. Currently, if someone remodels their inside as an internal ADU, they'll get a 5 percent bonus [on maximum floor space and maximum square footage] if they make it retrofitted to be ADA-compliant. It's more difficult in an existing home than it would be if you're building.
Robinson Markus: To jump over to the climate resilience side of things, my first thoughts on Miriam's question was climate disasters are so localized, depending on geography. So it sort of depends where you are as to what you need to plan for with regards to climate resiliency. But broadly, one thing to keep in mind is always just building performance. How strong or sturdy the building is. If it's new construction, you can also think about off-grid power like solar in the event of outages. I'd be curious if any of the other panelists have thought about solar. Those are the two primary items that come to mind. And electrification. If you're giving new construction, start by going all-electric, don't hook up any natural gas as the grid continues to transition.
Nikki Beasley: I would agree. The state of California has embedded in building code that by 2024 we have to be compliant with energy efficiency like solar as well as all-electric.
Each city, county, [and] region has to look at what their climate issues are and address it accordingly. I think sometimes we are surprised about what we're seeing on television, because it's the first time in 50 years that things like this have happened, but I do think we have to be progressive in our thought process and oftentimes I think climate tends to be the last consideration. As we are doing these things.
We have a question about the option of condo-izing ADUs. Has anybody else looked into it? What are your thoughts?
Nikki Beasley: I'm just going to bring the homeowner up again. You condo-ize ADUs, and one's backyard that they own, they now are becoming landlords, and that is a significant responsibility, especially in places like California that is a very tenant-friendly state. Can we just build maybe one unit in one's backyard? Let's get that sustainable, like get the homeowner understanding what it means to build. Get the homeowner to understand what it means to be a landlord, because it's more than just building it.
Once the homeowner takes on a tenant, they are now responsible for tenant relationship, so I think it is a delicate dance, because we've captured ADUs being a source of providing more units to address the affordable housing crisis in many of our states but the practicality is, we are leaning on the homeowner to make this happen, and they are not the developer, and they have not been used to being landlords.
So we are still sensitive to what is actually going to be built, that one can afford, and to be able to sustain.
Sherry Taylor: I think that's a great point. And as we develop more and more ADUs, having additional support for homeowners is going to be key.
If we want their help in developing more housing, whether it be affordable housing, missing middle housing, whatever the case may be. With our program, we are going to support them. That's going to be a requirement, but I know that there are a lot of other homeowners who want to contribute to long-term rentals in the community.
But again, how are we supporting them? What can the city and the state [and] other nonprofits offer that support? That's something that has to be explored.
Robinson Markus: One anecdote I've heard, not in Evanston, but in Seattle, on condo-ization that kind of maybe speaks to the unintended consequences that Miriam mentioned earlier was, they have one pre-approved ADU that's bigger. I think it's like a two-bedroom around 1,000 square feet, and apparently the primary way it's getting used is, I think—I'm not sure if the lot's getting subdivided, or if it's condo-ization, but one of the two is happening—and so they're essentially getting sold off as two homes and it's primarily developers that are buying the lot and doing that. And then that comes back to sort of the unintended consequences of some of these policies. 
What have been your most successful messages in growing support for ADUs?
Robinson Markus: There are multiple messages that resonate. For the homeowner, I think it's a lot of, like, this could work for you, this could be a way for a family member to be closer, or a permanent rental income stream, or both over time, right? And I think that's what's so appealing to people is it can have multiple uses over time. It can be a flexible living solution.
And then in our advocacy work we partnered with a few specific groups, and there were specific parts of the ADU program that were appealing to them. For racial justice groups this idea of working against zoning that has historically discriminated by race and class, exclusionary zoning.
I think for accessibility groups it was aging in place and housing for seniors, and so I think different messages are relevant to different people, and the climate activists, too. They care about land use and reducing parking requirements, and so on and so forth.
Nikki Beasley: For us our wins have been having a patient funder, who has allowed us to learn, pivot, navigate, shift, and change, without the greatest success measurement being building an ADU.
And I think the even greater success has been our community. When I say our community, meaning the Black community that this program was designed for, them really understanding this is for them. Because of all of the due diligence we did, and doing our outreach, wanting to understand if we were to design a program what should it look and feel like. And really using that feedback to create what we have today. And then also being in position to break this up in cohort, to see what's working what's not, to be able to continue to, again, pivot and change, to get to our solution.
So that has been a great win for us, and even as we meet with our internal-external partners, us redefining success. When we first rolled out, we wanted 12 in the year. When we learned that wasn't going to happen, then the other success [was] all the learning that we came up with, to help hopefully continue to create a successful program.
Sherry Taylor: Our greatest success in messaging has been that ADUs are not just for asset-rich homeowners or property owners, that they can be used in the community, that it's something that's for everyone, and how we get there may be different. But they actually can be built in historically underutilized neighborhoods here in Durham. That's been our most success, and people want to see them and have access. And so we're providing that access.
Harold Simon: The strongest messages that we've had [are] about aging in place and sort of cash flow assistance to offset the extraordinarily high taxes that we have in this state, and many municipalities.
Thank you.