STAFF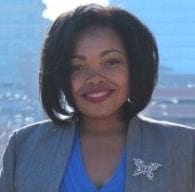 Schlonn Hawkins
CEO/Publisher
Schlonn@shelterforce.org

Schlonn is CEO/publisher of Shelterforce. She has more than 15 years of experience in publicity, media training, community relations, and strategic planning. Before joining Shelterforce, Schlonn was director of Delaware's Campaign for Grade-Level Reading—Get Delaware Reading, which was responsible for driving collective impact to ensure more children in low-income families are reading on grade level. Previously, she was one of the directors in the marketing and communications department at United Way of Delaware, where she used digital technology to creatively shape the story of the organization. She also led Delaware's only one-day giving campaign yielding more than $800,000 of unrestricted dollars for the nonprofit sector.
An active mentor and volunteer in her community, Schlonn serves on several boards. She also is a certified Musical Theatre professional (a graduate of American Musical and Dramatic Academy in New York City) and uses her training as an instructor at a local dance studio.
Miriam Axel-Lute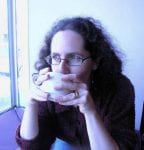 CEO/Editor-in-Chief
Miriam@shelterforce.org
Miriam has been the editor of Shelterforce since 2010. She was previously on staff at Shelterforce from 1997 to 2002 and freelanced for the magazine in the interim. She has also been the news editor of a weekly newspaper, an opinion columnist, freelance editor, parenting blogger, performance poet, urban planning student, and community development consultant. Miriam is based in Albany, New York.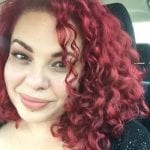 Lillian M. Ortiz
Managing Editor
Lillian@shelterforce.org
Lillian has been with Shelterforce since 2016. Her background is in community journalism, where she spent more than a decade covering New Jersey municipalities. Before joining Shelterforce, she was the editor of the Verona-Cedar Grove Times, which, during her tenure, was named the Best Small Weekly in the state for several years. Lillian has earned dozens of awards for her reporting, layout and design, and photography.
In 2023, she was selected to participate in ProPublica's investigative editor training program.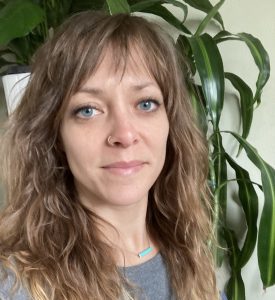 Shelby R. King
Investigative Reporter
Shelby@shelterforce.org
Shelby R. King joined Shelterforce in 2021 as our first investigative reporter. Now based in Ft. Collins, Colorado, Shelby started her journalism career covering public safety and then housing and development in the Pacific Northwest. She was awarded a 2022 Investigative Reporters & Editors fellowship and currently serves on the Larimer County Planning Commission.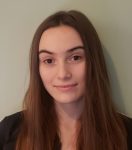 Lara Heard
Associate Editor
Lara@shelterforce.org
Lara joined the Shelterforce team in 2023. She has a background in health reporting, including for What to Expect, and she attended the health and science program at the Craig Newmark Journalism School. Lara's interest in social justice issues, particularly the intersection of health and housing, led her to Shelterforce. She is based in New York City but is originally from the Bay Area in California.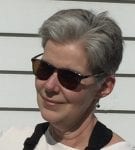 Elizabeth Sheedy
Assistant Editor/Copyeditor
Elizabeth@shelterforce.org
Elizabeth Sheedy, assistant editor/copyeditor, worked for many years at The Montclair Times, as a reporter, columnist, copyeditor, and managing editor. Before joining Shelterforce, she was associate editor of Montclair Local, a print weekly. She is a member of the American Copy Editors Society and of the Society of Professional Journalists; she served for five years on the board of the SPJ New Jersey Pro Chapter. Elizabeth's work has been recognized by NJPA and NJSPJ with awards for feature, arts, and column writing; enterprise reporting, and page design, among other categories.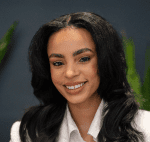 Gelina Dames
Marketing and Communications Associate
Gelina@shelterforce.org
Gelina Dames joined Shelterforce in 2023. She previously served as a communications and special projects coordinator at the University of Delaware. Gelina obtained a bachelor's degree in international relations from the University of Delaware in May 2022, and is currently a Metropolitan Urban League James H. Gilliam Sr. Fellow and a Young Professional at the Council on Foreign Relations. In her free time, she volunteers in local campaign elections, travels, and indulges her passion for the arts.