Shelterforce is made possible by generous support from:
The Robert Wood Johnson Foundation is the nation's largest philanthropy dedicated solely to health. Since 1972, the foundation has supported research and programs targeting some of America's most pressing health issues—from substance abuse to improving access to quality health care, recognizing that no matter the issue, no single organization or sector can change the trajectory of America's health alone.
The Kresge Foundation is a $3.6 billion private, national foundation that works to expand opportunities in America's cities through grantmaking and social investing in arts and culture, education, environment, health, human services, and community development in Detroit. The foundation—in collaboration with its nonprofit, public, private, and philanthropic partners—helps create pathways for low-income people to improve their life circumstances and join the economic mainstream.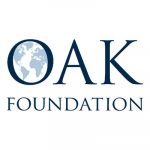 The Oak Foundation commits its resources to address issues of global, social, and environmental concern, particularly those that have a major impact on the lives of the disadvantaged. Through its grantmaking, the Oak Foundation supports others to make the world a safer, fairer, and more sustainable place to live.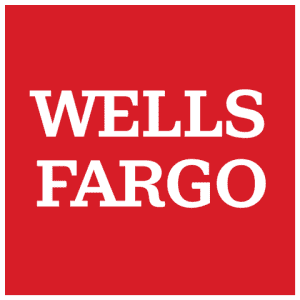 Wells Fargo is a community-based financial services company with a vision to satisfy its customers' financial needs and help them succeed financially. The Wells Fargo Foundation launched a philanthropic strategy in 2019 anchored on housing affordability solutions, small business, and financial health. This includes a $1 billion philanthropic commitment to address housing affordability solutions by 2025.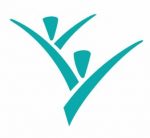 The Geraldine R. Dodge Foundation is a private foundation based in Morristown, New Jersey, that seek a just and equitable Garden State where people of all races and communities have equal access to opportunities and are able to thrive and achieve their full potential.
JPMorgan Chase works with community partners to create pathways to opportunity by supporting workforce development, financial capability, small business development and community development in the regions where JPMorgan Chase operates.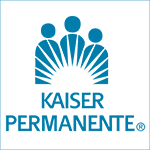 Kaiser Permanente is a leader in identifying, measuring, and eliminating disparities in health and health care. Kaiser Permanente targets resources to areas of need, investing in important and needed research into the entire construct of disparities, and identifying and implementing strategies and policies that support equity in health nationwide—including universal health coverage.
NeighborWorks America creates opportunities for people to live in affordable homes, improve their lives, and strengthen their communities.
The PNC Foundation forms partnerships with community-based nonprofit organizations within the areas PNC serves in order to enhance educational opportunities for children, particularly underserved pre-K children, and to promote the growth of communities through economic development initiatives.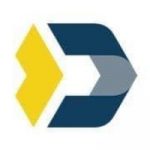 Valley National Bank is a regional financial institution with $42 billion in assets and more than 200 branches located throughout New Jersey, Manhattan, Brooklyn, Queens, Long Island, Florida and Alabama. Valley National Bank aims to improve the quality of life and bring economic empowerment and change to communities.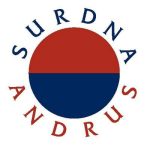 The Surdna Foundation seeks to foster sustainable communities in the United States—communities guided by principles of social justice and distinguished by healthy environments, inclusive economies, and thriving cultures. 
. . . and readers like you. Thank you to all our supporters who have donated or joined us on Patreon!
Shelterforian Founders Club – $19.75 per month
Barbara Knecht
Rob Finn
Mark Joseph
Elliott Lee
Janet Dakan
Casius Pealer
Harold Simon
Patrick Morrissy
Emily Thaden
Natalie Komuro
Carey C. Shea
Hal Keller
Sonia Sarkar
Shelterforian Sustainer – $10 per month
Catherine M. Dunham
Justin Smith
Dawn Stockmo
James smith
Stanley Lawson
Ty Marinkov
Terry Edlin
Cathy Schaefer Thaden
Amy Khare
Matthew Murphy
Wendy McNeil
Pattie Hartman
Lauren Thompson
Leonard Gould Buckle
Richard W. Brown
Tiffany Manuel
Leslie Strauss
Mat Thall
Neal Richman
Joseph Kriesberg
Rosalind Williams
Jeremy Brownlee
Phyllis Salowe-Kaye
Ryan Winkle
Sheila Greenlaw-Fink
Erica Sims
Anja Brkljacic
Tony Pickett
Kevin Simowitz
Cara Hansen 
Jay Rose 
Shelterforian Booster – $5 per month
Richard Duckworth
Liz Curry
Andrea Dettorre
Jenifer Kaminsky
Robin A King
James DeFilippis
Andy Saavedra
Nisha Mistry
Steven Gomez
Mary Clare Higgins
Lisa Byers
Kalima Rose
Eva Wingren
Andree Tremoulet
The Rev. Peter W Peters Ph.D.
Tameka F.
Jim Wheaton
Greg Foster
Melanie Axel-Lute
Katheryn Preston
Judy Perlman
Julian Tolbert
James Jennings
Lisa Much
Michelle Gomez
Susan Wilson
Shelterforian – $2 per month
Brittany Mitchell
Liz Wainger
Mark Robinson
Bryan Grady
Vaughn
Dianne Prado
Jenna Joyce
Paul T Menzel
Hugh Geenen
Josh Geyer
Clare Doyle Dowd
Jose Ortiz
Lyz C
Mary Hirt
Stefani Danes
Jacqueline Radebaugh
Jeffrey Doshna
Laura Foley
Colin Donnaruma
Holly Loth
Marie Ambrosia
Robert Greeney
Chad
Michelle Gomez
Shelterforce Supporters (Individual amount chosen)
John Ludas 
Editorial Independence Policy
We subscribe to standards of editorial independence adopted by the Institute for Nonprofit News:
Shelterforce retains full authority over editorial content to protect the best journalistic and business interests of Shelterforce. We maintain a firewall between news coverage decisions and sources of all revenue. Acceptance of financial support does not constitute implied or actual endorsement of donors or their products, services or opinions.
We accept gifts, grants, and sponsorships from individuals and organizations for the general support of our activities, but our news judgments are made independently and not on the basis of donor support.
Shelterforce accepts donations to support the coverage of particular topics, but Shelterforce maintains editorial control of the coverage. We do not give supporters the rights to review or influence our editorial content, nor to distribute editorial content unauthorized.
Shelterforce will make public all donors who give a total of $1,000 or more per year. We will accept anonymous donations for general support only if it is clear that sufficient safeguards have been put into place that the expenditure of that donation is made independently by Shelterforce and in compliance with INN's membership standards.