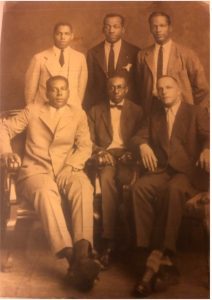 Americans have a blind spot when it comes to tackling the racial wealth gap. This lapse in our vision is driven by the incorrect belief that in our current system, Black Americans can accumulate wealth with the same tools that have worked for white people, such as education or homeownership.
Data shows us that is simply untrue.
This false narrative supports the idea that working hard will lead to prosperity no matter how little wealth you started with, while ignoring the tremendous, systemic ways in which our economic system has been engineered to leave Black people out.
Throughout U.S. history, the government gave white families free land, government-backed mortgages and farm loans, a social safety net, and business subsidies often exclusively, while simultaneously blocking and extracting Black people's wealth and devaluing the assets they already owned. The echoes and effects of these policies are still in place, hampering Black people's financial security, while the compounding effect of that early head start in wealth accumulation for white people continues to widen inequality.
An illustration of how this inequity played out is the experience of my ancestor, James Albert Parsons Jr.
James was born in 1900 in Dayton, Ohio, a booming town then at the forefront of aviation history and development. His father was a butler for a manufacturing executive, and like many of my ancestors, he made up a small number of Black Americans who lived in the Midwest and took on jobs working for wealthy white families as butlers, maids, and chauffeurs—some of the few occupations open to them.
But James foresaw a future for himself outside the confines of serving wealthy white people. He excelled in math and at age 14, a century before there was any societywide interest in getting Black youth into STEM fields, he decided he was going to become an engineer. That was very ambitious for a dark-skinned Black boy, especially at a time when most Black people lived in the South and existed under another form of slavery through sharecropping. At first, he believed that his best path to becoming an engineer was through the Naval Academy, and in 1917, he was the first Black man to be admitted to the prestigious institution. But James opted for college over the Naval Academy, fearing the racism he would experience there. It took more than 30 years before the Academy saw its first Black graduate.
James's proficiency in math caught the attention of his father's employer, a founder of the Duriron Company, the sole manufacturer of certain kinds of corrosive metals. James worked for him over the summers while he attended Rensselaer Polytechnic Institute and was hired on after he graduated.
He eventually became director of Dayton's Duriron Research Laboratory, where he supervised the nation's only all-Black laboratory. He earned eight patents for processes he developed that were vital to the creation of stainless steel, and by 1950 he was recognized as one of the nation's leading scientists. Upon retirement from the business world, he became a college professor and department chair.
Undoubtedly, James achieved great things and made significant contributions to science and to our nation's economy.
What is so remarkable about James's story, however, is not his ability to break barriers as an inventor, scientist, professor, and mentor, but that those achievements didn't translate into wealth. He was exceptional, but no exception. His story ends like that of so many other Black Americans, not only those living in the 20th century, but also today. James generated untold wealth for Duriron and made important contributions to the nation during World War II, yet he was blocked from generating wealth to pass down to his children and grandchildren. James and his wife were both college-educated, he owned his home, and by age 40, he was paid about $71K a year in today's dollars.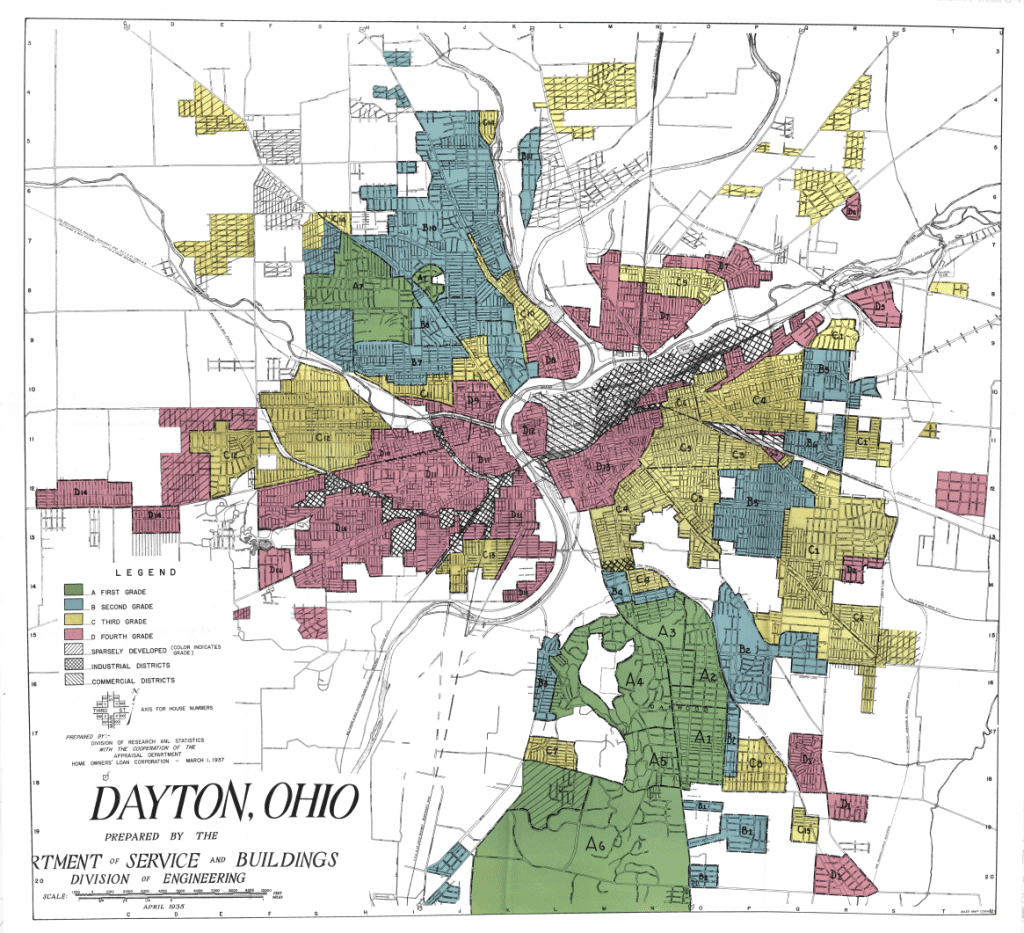 It is not difficult to chart the many ways in which James's wealth was blocked and stripped. First, he was forced to live in one of the many redlined neighborhoods in West Dayton. In 1940, 80 percent of Black Daytonians lived in that part of the city and by 1960, 95 percent of the Black population of nearly 57,000 lived in West Dayton. Today West Dayton remains highly segregated—reflecting the lasting effects of government policies that reinforced housing segregation.
In 1940, James's house was worth $89K in today's dollars when adjusted for inflation, but it's valued at less than $50K today. The devaluation of James's home in West Dayton and those of other Black people who lived in redlined Black neighborhoods goes beyond socioeconomic status. Government disinvestment in Black neighborhoods and the construction of a highway that literally divided Black and white Daytonians contributed to home devaluation. Housing market prices have also been driven down because of biases against Black Dayton neighborhoods and further depressed through discrimination in appraisals and lending. According to a 2018 Brookings study, in the Dayton metro area, homes of similar quality in neighborhoods with similar amenities were on average worth 23 percent less ($14,668 per home) in majority-Black neighborhoods compared to those with few or no Black residents. Devalued homes translate into less municipal revenue from property taxes, which results in less funding for schools, infrastructure, and transportation.
Redlining has also been shown to have wide-ranging lingering effects on Black neighborhoods such as less wealth and greater poverty. And according to a recent study, people who live in neighborhoods that were redlined are today more likely to experience shorter life spans—sometimes, as much as 20 or 30 years shorter than other neighborhoods in the same city.
Income also plays a role in the ability to generate wealth, but income does not simply translate into wealth for Black people like it does for white Americans. The typical middle-income Black household holds less wealth than the lowest-paid white household. When doors to better pay and benefits are closed to Black people, their wealth-building opportunities are stymied, which was the case for James. Despite his incredible patents and scientific discoveries, James still experienced pay discrimination and a glass ceiling. He left Duriron in 1953 because his opportunity for advancement became more limited once the founder's son took over the company. James claimed that he had not been adequately compensated for his major contributions and the wealth he generated for the company. He said it was a disgrace that he began receiving a paltry royalty payment of about $350 a month ($2,300 a month in today's dollars) around 1972, long after leaving.
Upon his retirement from Duriron in 1953, James became a professor and eventually served as chair of the Department of Metallurgy and as acting dean of the College of Engineering, at what is now known as Tennessee State University, a historically Black institution that has experienced decades of inequitable funding and programming. The nation's 101 historically Black colleges and universities (HBCUs) make up just 3 percent of America's colleges and universities, but produce 20 percent of all Black graduates and 25 percent of Blacks in science, technology, engineering, and mathematics, yet throughout history, billions of dollars in state funding that was designated for HBCUs has been used for other purposes. HBCU underinvestment reflects a legacy of anti-Black racism and is a form of wealth extraction because it denies resources for academic scholarships and limits the ability of these institutions to recruit and compensate faculty and expand programs. Tennessee, for example, failed to provide Tennessee State University with required state matching funds dating back to the 1950s, while fulfilling its match for the University of Tennessee, a primarily white institution, costing Tennessee State University between $150 million and $544 million.
James almost certainly experienced a significant pay gap at Tennessee State compared to his white colleagues who served as faculty or administrators at predominantly white institutions. Predominantly white universities were off limits for Black academics like James. The first full-time Black professor at the University of Tennessee wasn't hired until 1967.  The cumulative effects of pay differences have a profound impact on wealth accumulation. And today salaries paid to faculty at HBCUs remain much lower than faculty at other institutions. The average difference is about $18,000, with faculty teaching in HBCUs earning $69,180, on average, compared to $87,384 for faculty in non-HBCUs. Full professors at Tennessee State are paid nearly $89,000, while their counterparts at the University of Tennessee–Knoxville have an average salary of $150,000.
James's story encompasses many of the kinds of inequities that continue to create roadblocks for Black Americans to build wealth. Black workers are operating in a two-tiered labor market and often excluded from the most desirable and best-paying jobs, which include employer protections and benefits. In the United States, almost 90 percent of occupations are racially segregated. Black people also continue to hit a glass ceiling when it comes to economic mobility. Despite making up 13 percent of the U.S. population, we comprise only 8 percent of employees in professional roles. In 2018, Black professionals held barely 3 percent of all executive or senior leadership roles.
James had the trappings of a middle-class life. But when it comes to wealth, the Black middle class barely exists and never truly has.
In 2019, professional Black households had $38,800 in median wealth versus $276,000 for white professionals. Wealth differences widen dramatically as Black Americans become more educated. White heads of households with a professional or doctorate degree have more than $930K in wealth than comparable Black households, according to our research for the study Still Running Up the Down Escalator. That is our million-dollar problem.
Our unwillingness to account for how wealth is and has been accumulated differently along racial lines and extracted specifically from Black people causes us to continue to promote individual solutions to a deeply structural problem. We are sold a fairy tale that if enough Black Americans "do all the right things"—get a college degree, buy a home, land a good job, or open a business—we can solve centuries-long racial wealth inequities.
Despite growing momentum to tackle the racial wealth gap and pledges of billions of dollars by corporations and financial institutions, the proposed solutions and perceived drivers of racial wealth inequality remain stuck on a permanent feedback loop mired in individual solutions. We can no longer afford siloed, one-dimensional efforts that put the onus on Black people to improve their lot in life through increased savings and financial literacy, or even ownership of assets like homes and businesses within a system that reduces their likelihood to benefit from those assets. When it comes to Black families, we continue to focus on individualized solutions such as housing counseling programs or homeownership classes that aim to shift behavior (budgeting, savings, and improving credit scores), rather than addressing the predatory and unjust credit system or the underlying anti-Blackness baked into the housing market.
The story of James Albert Parsons Jr. illustrates why a multi-pronged, structural approach to addressing racial wealth inequality is needed. There was no single policy or structure that blocked and stripped his wealth. It was a set of interlocking forces. We must embrace a new paradigm that:
seeks to both accelerate wealth accumulation and dismantle extraction, recognizing they are interconnected and a result of structural forces
includes a broader definition of wealth beyond the financial that is connected to the Black experience. Black people often put collective well-being over individual circumstance as a way of surviving long-standing racial bias and discrimination, and also connect wealth to broader notions of well-being like health, safety, and spiritual growth
takes a holistic approach to wealth that encompasses the spheres of people, institutions, and neighborhoods
tackles dominant narratives that provide a rationale for disinvesting in both Black people and their communities and for accelerating punitive policies; and
recognizes that low wealth among Black people extends across income levels and class.
Our government must reverse years of excluding Black Americans from wealth creation by enacting race-conscious interventions such as making massive investments in Black institutions and Black people, equalizing the tax code, providing reparations, working for the public good, and dismantling the prison industrial complex. Wealth should be seeded for Black families through young-adult trust accounts and income supplemented through targeted guaranteed-income programs. There is no shortage of solutions to create an economy that works for all and works for the very first time for Black Americans.
What we need now is public support and the political will.