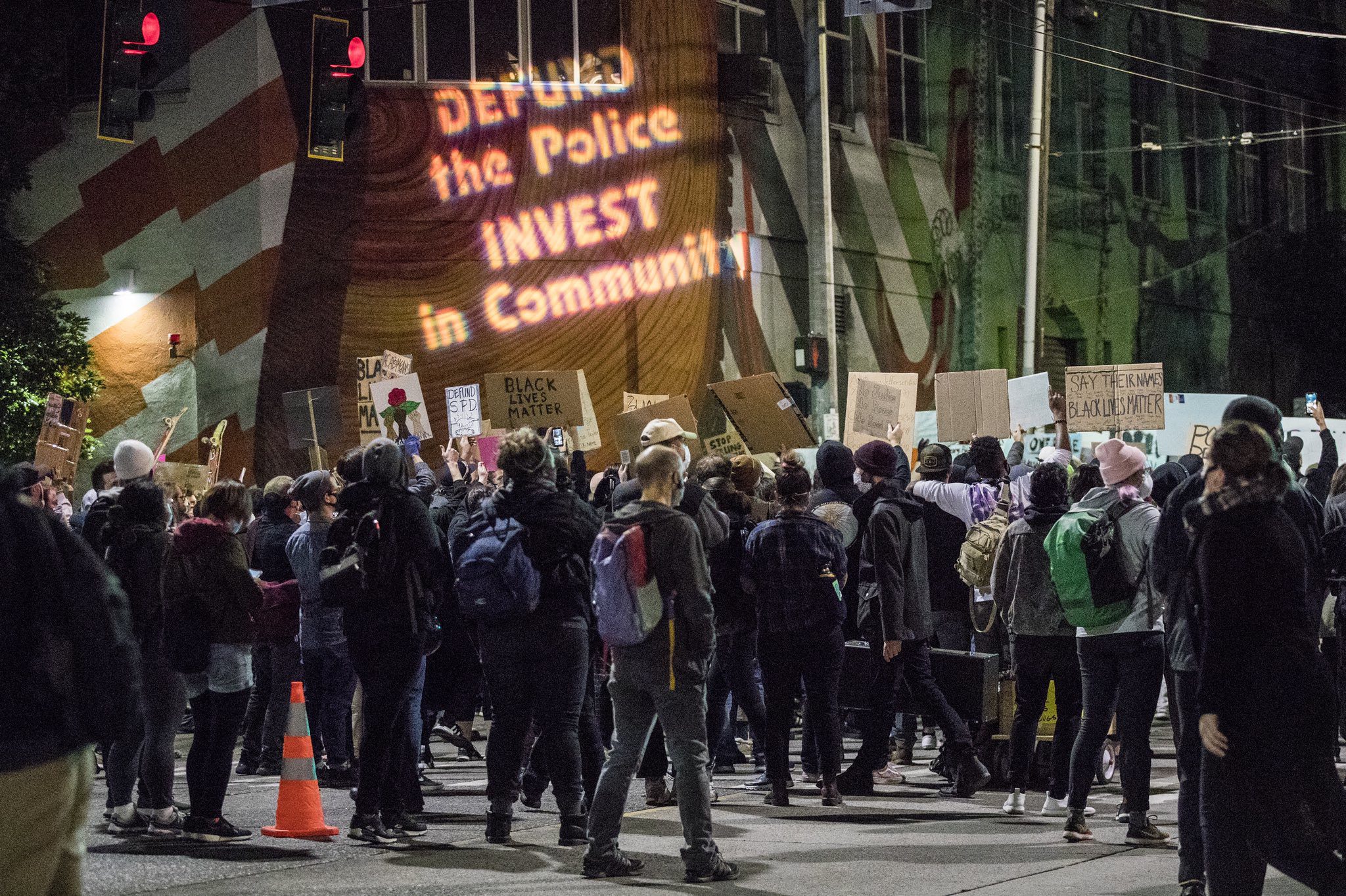 The COVID-19 pandemic is similar in many ways to more regional natural disasters. One of the ways it is similar is that its consequences are falling more heavily on Black and Brown people, but the relief on offer is often not reaching, or best serving, those who need it most. Soon after COVID-19 took hold, Andreanecia Morris of Housing NOLA saw a national Katrina unfolding, and reached out to some of her fellow state and regional housing advocates who understood the racial equity dimension of housing work and the pandemic to strategize with each other about how to respond to this moment and build a better foundation for housing work going forward. Shelterforce spoke with the group on a video call on June 8 about how they understand the importance of this moment, what's happening in their states, and their vision for a better way forward.
Participants:
Staci Berger, Housing and Community Development Network of New Jersey
Bambie Hayes-Brown, Georgia Advancing Communities Together
Amina Kirk, Detroit People's Platform
Alison McIntosh, Oregon Housing Alliance
Andreanecia Morris, Housing NOLA
Rachael Myers, Washington Low Income Housing Alliance
Miriam Axel-Lute: How are your organizations—or your members, if you're a membership organization—interacting with, responding to, or participating in the responses to the police violence and the uprisings that are going on?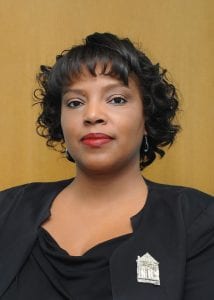 Andreanica Morris: I'm with Housing NOLA in New Orleans. It's been interesting to live through this new moment where we finally said, "Enough is enough" when it comes to systemic racism. We were already dealing with the results of systemic racism because of the disproportionate effect that COVID-19 was having on African Americans and Latinos, the more vulnerable populations. And then, you add to it the unfortunate murder of, not one, not two, but three: while what happened to George Floyd certainly lit the match, it goes without saying that Breonna Taylor's murder and Ahmaud Arbery's murder certainly also contributed. And then the fact that Breonna Taylor's murder isn't even being classified as a murder.
That speaks to the heart of the housing issue, because it's a racialized and gendered issue. Poor Black women with "too many children" is the image that is conjured [by "affordable housing."] It's a huge impediment to getting the work done.
We have been continuing our work because we know that one of the things that's necessary to end systemic racism is that communities are actually strong.
Sixty percent of our annual city budget is spent on "public safety," in a city with an affordable housing crisis. Almost half the people who lived here pre-COVID can't afford to live here, [there's] almost a 20 percent unemployment rate because of COVID-19, and we're still prioritizing "public safety." Louisiana still happens to be the mass incarceration capital of the world. So where we have obvious proof that this isn't working, we're still leaning on it. Education has been defunded, public health has been defunded, and housing has never been a huge priority.
So, [the response] is invigorating. It makes you somewhat optimistic, in a very strange way, because there is still hope. And it also feels a little bit naïve.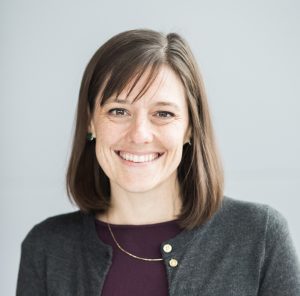 Alison McIntosh: I'm from the Oregon Housing Alliance. Two things have been really present for me over the last week: In Multnomah County, Black folks make up 7 percent of the population, but 16 percent of the folks who experience homelessness. And two years ago, our major newspaper found that half of the arrests by Portland Police Bureau were folks experiencing homelessness.
Systemic racism is really at the heart of so many issues that we really need to tackle.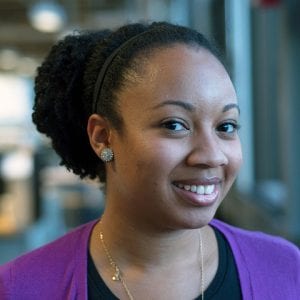 Amina Kirk: I'm the senior policy and legal analyst with Detroit People's Platform.  We have been talking about the criminalization of Black bodies in the city and overpolicing for some time now. For us, this is a hopeful time, in that there's an opportunity for systems change around just the absolute violence and trauma that Black communities have been subjected to in our city for a very long time.
People have said "Enough is enough." All over the country, we have talked to other communities that have experienced the same thing: overpolicing, extreme lack of funding in what actually matters, what residents have cried out for for decades. Their needs are not met. We pour millions of dollars into our policing. We may start a task force here, a community policing program there, but it's not enough. It doesn't even come close to the amount of funding and support that goes into what we call the "criminal justice system."
I focus on housing and economic development, which are always underfunded. How quickly the wheels turn for funding when it's about policing, and yet we see the slow grind of disinvestment when it comes to every other factor and feature of life in our cities where there are Black and Brown bodies involved. The only thing that we're willing to throw money into is controlling, oppressing, caging those Black bodies. We're not willing to support them in any way, shape, or form. And then we pretend to be confused and outraged when people cry out and say, "Enough."
And so this is a hopeful moment for my organization. We're supporting in every way that we can, [bringing] masks, hand sanitizer to people out in the streets protesting, joining them, and pushing out their videos and statements as much as we can.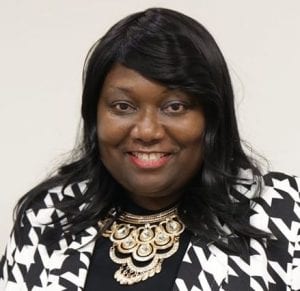 Bambie Hayes-Brown: Ahmaud Arbery was killed here in Georgia, in Brunswick. And there have been quite a few protests in Atlanta. Georgia ACT, we're a statewide nonprofit affordable housing and community-development membership organization, comprised of nonprofit developers, some municipalities, as well as CDCs and others interested in affordable housing.
The protest goes beyond white supremacy. A lot of people who were interviewed [by the news] talked about affordable housing being an issue. They talked about jobs, economics, healthcare, and all of these things that are, unfortunately, negatively affecting Black and Brown communities. We're getting ready for hurricane season. Our coastal communities are having to deal with COVID, with racism, with natural disasters. It is a very difficult time.
But we are still pressing on, pushing our state legislative General Assembly to pass some affordable housing legislation. But now we're going back, looking at the messaging to make sure that our partners and our allies are looking at our legislation from a racial equity lens as well.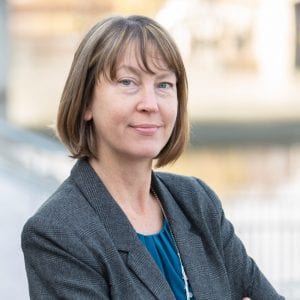 Rachel Myers: I'm with the Washington Low Income Housing Alliance, a statewide policy advocacy organization in Washington state. We've been thinking a lot about what our role is, in this moment. And I won't say that we've got it all figured out yet. But we recognize that the same systemic racism, the same white supremacy that is creating situations where police so frequently kill Black people [is why] Black folks in Washington state are so disproportionately overrepresented among people experiencing homelessness, disproportionately underrepresented among folks who own homes, [and] have so much greater housing instability. These issues are all very much connected.
If we want to solve the housing crisis that is our mission, that requires us to also work on addressing systemic racism. We've been trying to raise up the messages that other folks are putting out, particularly Black-led organizations. A lot of our staff and a lot of our member organizations have been out in the streets for the last week, joining protests.
The big call in many places around the country is "Defund the Police." We've been thinking about what our role in amplifying that message could be, and in helping to bring along our members and some of our supporters. I'm expecting to get some pushback, some "Stay in your lane. Why can't you just talk about housing?" We're not going to do that, because it's all connected.
"Defund the Police," just as a statement, is really scary for people, but when you talk about what that means, we're not saying, "Don't invest adequately in public safety." Let's just look at what our "public safety" is paying for, and let's invest some of those resources in things that actually make communities safer. A militarized police force is not making our communities safer.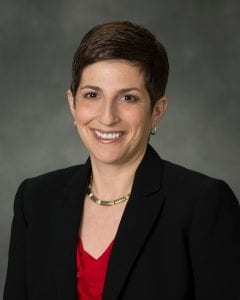 Staci Berger: Mostly, I'm just trying to listen, and really be thoughtful and responsive to our members. Some of you are familiar with the New Jersey experience in the '60s and '70s. Our statewide network of member organizations was really born out of the rebellions in the city of Newark, in particular, but around the entire state. And so we are really looking to the leaders on the ground in those communities to determine how we can be most helpful and supportive, in both the current manifestation of the Black Lives Matter movement and the fight to end police brutality, as well as making sure that people have access to safe, affordable homes during the pandemic. And those two things, for us, are not unrelated.
We have members who will probably tell us to "stay in our lane." But there are members who we're going to have to move with us. In the early part of the Trump administration, when we took a pretty strong position against the president's direct attack on immigrants and folks at-risk, we lost a few members who didn't want to be part of something that didn't just focus on housing. Our board and our leadership team feel very strongly that if we're just talking about the physical structure, we aren't really doing our job.
It's really on us—as a statewide entity—to both lift up the experiences and the voices of the people in the communities that our members serve, and also to push [our members] to think about their role as not just being a "developer with tax status."
Many organizations in the community development movement are proud of saying, "We came out of the Civil Rights Movement." And yet over the past decade, it has been challenging to get the broader housing field to understand the relationships. We often hear something like, "Of course, police brutality is wrong, so we're going to have a barbecue with the police, and introduce them to the children," as opposed to recognizing these more systemic problems. What is your perspective as to how we got here?
Morris: Who's been running these organizations? When you look at who has run community development organizations, which have evolved into residential developers for their own sustainability, those are largely white-led organizations.
We must also talk about how we have allowed the commoditization of people. We've told real estate developers for decades, "We're going to pay you a premium for housing these people. Your customer is the government, not your tenants. And you're there to warehouse these people. You're there to keep them subjugated. You're there to attempt to pacify them, to keep them away from polite society."
We've been talking about with Housing NOLA for years, "How do we have real, equitable development?" You've got to use data. But the data tells you that what we've been doing isn't working. We've got to be able to amplify the right voices, and make sure that there's accountability.
[With] COVID, you had governors, mayors, the president, stand up and say, "We need people to shelter at home," and the next sentence wasn't "We know that there's a problem with a significant number of our population being able to sustain quality, healthy housing. And so, as we're telling you to shelter at home, we are going to intervene. We are going to offer resources."
Instead, no! The massive injections have gone to small business, in this repeat of trickle-down economics. Nobody's calling it that. They keep calling it "restarting the economy," but it's trickle-down economics!
In Louisiana alone, $8 billion have been put into Louisiana businesses for the first six weeks of the PPP [Paycheck Protection] program. Eight billion, in a state where [according to reports to the HousingNOLA Reentry Consortium from the State Department of Corrections] 713 people [eligible for early release were] sitting in prison, as of June 1, unable to be released because they don't have housing. In a state where almost one-third of the folks were housing-insecure pre-COVID. In a state where we're headed toward a 20 percent unemployment rate. We spent $8 billion on businesses, and it has not gone into the economy. We haven't even spent $50 million on housing in that same time period.
This is a huge problem, and our industry has been complicit in this. And we know that. That's why we're working together, because we want to offer something different.
Say more about what prompted this particular group of you to get together, at this moment? What's your goal in working together across states?
Morris: We are all a part of [groups like] NACEDA [National Alliance of Community Economic Development Associations], National Low Income Housing Coalition, NCRC [National Community Reinvestment Coalition], PolicyLink. They're handling a lot of the federal pieces really well. We're trying to figure out how we get this down to the state and local level. We need federal rules. But we also need to make sure that they understand the local nuances, so that we don't get too specific, too fine a point on federal policies that don't allow for adjustments in rural Georgia, as opposed to Detroit. That we don't get a one-size-fits-all program that doesn't actually fit anybody.
Kirk: One thing that has come out of these conversations is wanting to create a framework for post-COVID housing work that actually centers racial equity.
Right now, the upheaval in the country over the lack of racial equity has made it a salient moment for systems change that actually centers racial equity in a real way, not in a "Let's have a pancake breakfast with police" way. How can we make this real? How can we make this lasting? How can we do something that actually changes people's quality of life, allows them to survive?
COVID-19 really has highlighted the fact that "Housing Is Life," in a way that didn't resonate before, as a message. Your quality of life impacts your susceptibility to disease. You may lose your life because you are unhoused, or don't have high-quality housing. You may lose your life because you are in a poor state of health because your housing isn't affordable.
And so we no longer have to make the appeal to morality, because we now have something to point to that really just says, "Here it is. We've been telling you that this is a problem. Now you can't deny it." And the hope is that [the] upheaval of the country around the lack of racial equity will provide the same strength to our arguments around the need for racial equity in housing. Hopefully, going forward, we don't have to start our reports with an explanation of racial equity at a kindergarten level, an explanation of health and how it's tied to housing at a kindergarten level.
When Sesame Street is doing a roundtable with Van Jones to explain [racial equity] to children, our hope is that, going forward, our elected officials, our decision-makers, our funders can no longer pretend that they don't understand it. It's been acceptable for people to say, "I'm just a developer. I don't deal with race. I don't deal with accessibility. I don't deal with LGBT equality in housing. I don't deal with any of that." Now is the time in our country when everyone has to deal with these things. It is no longer OK to say, "I sit on the sidelines, and it doesn't impact me, so therefore, I don't have to bring it into my work." It is now a part of the work, and this group was brought together to really try to seize that moment, and make sure it remains part of the work going forward.
Myers: In this group, we're thinking about "How do we come out of this in a different place? How can we change our work in a way that's sort of a restart, that looks at the system differently?"
When the economic fallout of this really hits, and we start seeing land prices drop, and we see developers or building owners needing to offload big apartment buildings—which we haven't seen yet, but we're expecting—can we make sure that we've got some funds in place, so that we can acquire those, and be able to use them for affordable housing? Land prices and property values dropped significantly in the last Great Recession, and we didn't do that. We didn't have anything in place to be ready to acquire those properties and make use of them later. If we had, I think we could potentially be in a very different place right now.
I'm excited about this group's ability to look back at what didn't work in the past, and make sure that we're not repeating those same mistakes as we come out of this crisis.
Hayes-Brown: When the City of Atlanta was talking [in April] about issuing a $200 million Housing Opportunity Bond, I told them, "Hey, we need to put more money in acquisition, because these home prices, land prices, everything is going to begin to drop." They didn't listen to me. We need to be prepared [for] when these land prices drop, not only for residential, but also commercial. And being innovative, looking at transforming that commercial space into residential space.
What are the lessons from other disasters that some of your areas have faced? How are states approaching what we're facing right now?
Berger: After Superstorm Sandy [we made] some recommendations to President Obama's Long-Term Recovery Task Force about how to deal with high-impacted areas where there is a very low vacancy. One of the things we saw was that people who could afford to move out of their house that they own and pay their mortgage while they rebuilt, they went into the rental market. In places where the rental market was already very tight, they pushed people out. We are starting to see and hear some of that now, where people from Philly or New York City are moving into less-densely-populated parts of New Jersey and pushing other people out of the rental market. We want to be sure that nobody is being displaced.
We have an eviction moratorium, so nobody can be removed. There is a voluntary foreclosure forbearance program, which about 45 banks have signed on to. That [is] really important because it keeps people in the home that they're in now, and it also means that people don't have to rent to folks who can pay more. In our urban centers, people have been buying a two-family home, living in one of the units and renting the other unit in order to pay their mortgage. If the folks in the rental can't pay their rent, and the landlord-homeowner can evict them—which is coming very soon—we're going to have tons of people displaced. If we're able to get some breathing room for the homeowner, who can then pass that on to the renter, we have some ability to be more flexible. That program exists, but it is voluntary, not uniform, and not being well-documented. It's not clear that all lenders are participating, or that they're even answering the phone.
[Under the eviction moratorium,] people cannot be removed from their home unless they are a danger to themselves, or their landlord, or other tenants in the property. [However,] the enforcement of that is to call the police, [which] is problematic, because the police do not treat everyone equally. It's not a good solution to tell an undocumented person that they should call the police in a rural community where you don't have an agreement that they're not just going to turn them over to ICE, or to have people calling the police in a place where the police are going to potentially kill them. While we have not heard yet of any incidents, it's hard to know when that goes awry.
The Department of Community Affairs did put together a complaint form [about landlords violating eviction moratoriums, as an alternative to calling the police]. It's pretty interactive, well-done, well-designed.
We now have $100 million in rental assistance. It is a drop in the bucket for what we know we're going to need. And then we have this legislation that we are working on with Assemblywoman [Britnee] Timberlake to really allow tenants to have strong protections, including preventing landlords from reporting credit issues that arise during the pandemic to credit agencies, so that people are not disproportionately harmed for the long-term. [Editor's Note: Advocates are currently pushing to get Timberlake's bill to a vote next week.]
Before the pandemic, there was a woman, she and her daughter were living in a shelter because they had been evicted, and she came down with something. I don't know if we knew it was COVID then. But she was having a very hard time. Even though she had a rental assistance voucher from the state, she could not find someone to rent to her, because she [was sick]. Making sure that is not something that is allowed to be continued during the pandemic is a really important piece of the Assemblywoman's legislation.
What pieces of this might need to look different in different states?
Morris: Our biggest problem is that our politicians and our policymakers don't think about this in that way. That's why we wanted Staci to go first, because what's happening in New Jersey is certainly not perfect, but it's still better than most of us have, from a policy standpoint. It's distressing how so many leaders from across the country are wringing their hands: "We've never done this before. We've never seen this before." While this is Katrina by a factor of 50, it is still Katrina. There's distressing similarities: the racial inequities, the slow response, the failure of government at every single level. Those are all the hallmarks of Katrina. And for the last 15 or so years, we've been telling our sad little story, and no one's been listening. Including here. Everyone has some amnesia.
One of the biggest problems is that, almost 15 years after Katrina, there's still housing money left in the state's coffers that they have not been allowed to spend because it's got federal restrictions on it that they have not been able to get lifted. There's $32 million sitting [there] that's supposed to go to homeowners. That is an embarrassment. I'm ashamed. I'm indignant. I'm outraged by this. And our leaders just aren't.
Berger: One thing that we've done to try to move the needle with our elected officials is [use] the Eviction Lab report [ranking COVID eviction protections]. Our stuff is almost all voluntary, so we rank pretty poorly. I think we had 1.5 stars out of a possible 5, which is embarrassing when we are led by an entirely Democratic legislature and Democratic administration, but the state of Massachusetts is led by a Republican, and they have 4 stars.
We were able to find some pressure points in the administration—and even with the legislature—to say, "You have to do better than 1.5 stars." A utility shut-off program that is entirely voluntary by the utilities . . .  when they change their mind—and you know they will—they're going to come for people's power in the summer. When people need air conditioning, especially people who have breathing issues, during a pandemic that affects people's pulmonary system. I mean, it just borders on criminally bad.
Kirk: To piggyback off of what Staci just said, water shut-offs are something that my organization has been advocating [against] during this pandemic, but also before it. Water shutoffs by the tens of thousands in Detroit for being behind on your bill has been going on for years. During the pandemic there was resistance to turning the water back on, while simultaneously [the local government was] paying for PSAs and signage that says "Make sure you wash your hands."
If you're not going to turn on water in someone's home so that they can wash their hands during a pandemic, you're OK with those people dying. If you're not going to house people during a stay-at-home order, you're OK with those people dying. That's something we just have to be very real about.
Lives are on the line, and that is why organizations like ours have been beating the drum, going all the way back 50 years, around housing, while constantly being told, "Oh, housing, it's not that big of a deal. You get what you pay for. You get what you earn. You get what you work for." And it's… seen that way. It's seen as a commodity. It's seen as a reward for certain decisions that have been made in life. It's not seen as a necessity. We believe that housing is a necessity, and a right, and that we have to put it first in our policy decisions.
If we don't found policies and funding in racial equity, our housing will be affordable, but it will still be racist. And whenever the next disaster comes, in whatever shape it takes, Black and Brown bodies at the end of the income spectrum will still be the ones who bear the brunt of it. And we'll scratch our heads, we'll write reports, and we'll say, "How could this be? We've built so much housing! We've created so many programs! We've spun off so many new organizations! We've started so many new philanthropies that are doing so many new roundtables and so many new webinars, and yet we still have the same problem." And it's because we are still not centering racial equity.
Racial equity is threatening to a lot of people, because of power. Who makes the decision on how these organizations interact with that? Do they take it and run with it and change the way they've been operating? Or do they wring their hands and say, "This is very uncomfortable for me"?
It is about power. It's a scary thing to do, to have to give up some of your power to empower others, and it's something that in this space we are unwilling to do. We are not willing to say, "We've been doing it wrong," and we need to bring the voices that we say we speak for into the conversations, so that they can speak for themselves. And that requires that I stop talking. And that requires that I be willing to sit and listen. And that requires that I, after I listen, actually take action, based on what I've been told, regardless of whether or not it was what I wanted to do when I brought you to the table. It's uncomfortable.
I learned very early in social justice and organizing, you have to do constant self-reflection. [You should] always be saying, "What could we have done better? What are we doing? What could we be doing?" That's something that's not happening, and that's why this group exists. We want to make sure that racial equity is the foundation of whatever comes out of this, and the conversation around housing will never again proceed without saying, "How does this impact, negatively or positively, Black and Brown bodies? And if there's any negative fallout for Black and Brown communities, then we're doing it wrong, and we're actually going to shift."
What needs to happen to make "we're not going to accept that racial equity isn't the foundation anymore" happen?
Myers: Washington State is considered the most regressive state, as far as our tax structure. We don't have an income tax, and we are extremely reliant on sales tax and property tax. Disproportionately, poor people pay a significant amount more of the income they have than wealthier people do, and it also just doesn't bring in enough money to meet all our basic needs. So we're working with a pretty broad-based coalition to try to fix our tax structure and enact progressive revenue options. I think that's the only way that we're going to be able to respond to the impact on the state budget in a way that doesn't just significantly harm low-income people and people of color.
Kirk: In Detroit we have some solutions that just simply haven't been enacted. We have a housing trust fund that hasn't been funded for years. We are requesting $10 million annually. Of course, our mayor said we expect a $500 million budget gap, so, the justification not to fund it now is stronger than ever. However, our pushback is that money is coming in from state and federal funding for COVID-19, and money should be prioritized for housing out of that.  Money that is prioritized for housing should be routed through the housing trust fund, because it is earmarked for low-AMI [area median income]—50 percent and under—and because it has mechanisms for transparency and impacted-resident decision-making.
That is an excellent mechanism to actually ensure that there is racial equity in the dispersion of these funding streams: Actually put those residents that are impacted—both by the need for housing, but also by racist decisions in housing—at the table.
Do we need to be explicitly saying not just "fund housing," but "defund other things, so we can fund housing"?
Morris: Yes, some things have to be reallocated, some things have to be defunded. As I mentioned earlier, New Orleans is spending 60 percent of its budget on "public safety," and one of the things that we've gotten in exchange for that is [that] the largest percentage of people who are in state prisons are from New Orleans.
But we also spend money on other dumb things. We have these theatrical debates about "healthcare" and "education" and "who do we fund?" Meanwhile, our convention center, for example, has $184 million of tax revenue that they're proposing to put into an $800 million hotel. We're spending almost a half a billion dollars renovating the Louisiana Superdome, using tax revenue, so that it can be ready for the NFL to come in a few years. These are the wrong priorities.
So yes, we need to defund and reorganize our police department, and our "public safety" budget, but we also need to go and get the bags of money that we've given to other people. There are other resources that have been misallocated.
Berger: The political process helps determine who the people are who decide to do things like build a hotel, or take those bags of money, or not turn people's water back on. Our sector is very hesitant to get involved in electoral politics, and then we are always in the position of having to organize and advocate with only (c)(3) money. It's been a challenge to get people to recognize that if you want to have a seat at the table, you need to be involved in what goes on in the kitchen.
We're actually starting a (c)(4) because we think that it's really important that we hold elected officials accountable for the decisions that they make in the way that they care about. They care if they get an endorsement. They care if they have a primary challenger. They care if they get blowback from their colleagues about their positions. This sector is very nascent in that regard; there are people who just want to build housing, or they just want to deliver their services, and they don't want to make the connection between the fact that they are constantly fighting a 14 percent budget cut—across the board—from the same set of elected officials, because they don't have any champions.
It really is about contesting the power to make those decisions happen.
Get access to the audio file for the whole conversation, and other behind-the-scenes benefits, by signing up to be a Shelterforian at Patreon.