Mother-in-law, granny flat, carriage house, garden suite, backyard bungalow, ohana—the names for accessory dwelling units (ADUs) are as varied as the forms they can take, the locations they're allowed in, and the uses for which they're built. Regardless of what they're called, ADUs are being lauded as a possible solution to the nation's extreme dearth of affordable rental options.
ADUs Explained 
This is the first in a six-part series where we'll take a closer look at accessory dwelling units, better known as ADUs, and explore:
How local governments are approaching ADU legalization.
How advocates are trying to make ADU mortgages more affordable.
What statewide legislation to encourage large-scale ADU development looks like.
Why government involvement and funding is needed, and more.
Read the full series here, and make sure you sign up for our newsletter so you know when our next series drops.
But building an accessory home of any type or title is illegal in many areas thanks to long-standing zoning and land use laws. And ADUs' myriad names and non-standardized uses make it difficult for states, counties, and cities that are considering legalizing them to reach a consensus about what, exactly, is considered an ADU, what value they add for homeowners who want to put one on their property, and whether their legalization would be a viable solution to increase the affordable housing stock.
Over the next several weeks, we'll be unpacking all aspects of ADUs in our new series—ADUs Explained. In this first piece, we'll spell out what ADUs are, outline several barriers homeowners find difficult to overcome when working through the ADU development and construction process, and explore some traditional and nontraditional options folks are currently using to get ADUs built.
What's an ADU? What's Not? 
At its most basic, an accessory dwelling unit is defined as a separate habitable living unit with full kitchen, sleeping, and bathroom facilities that's associated with a primary single-family dwelling. The main home and the ADU together make up a single piece of real estate. ADUs must be permanently affixed to the land, function as wholly self-sustaining units, and have an entrance that doesn't require the resident to go through the main home. These criteria are used by the FHA, appraisers, and Fannie Mae and Freddie Mac to determine whether a structure is an ADU for the purposes of appraisals and mortgage purchases.  
Beyond that, ADUs can be configured in multiple ways depending on state, county, and municipal land use and zoning laws, and on property owner needs, says Denis DeSaix, principal and chief appraiser at MetroCal Appraisal, a company that works closely with the ADU movement.
"Once it meets those requirements, it can be attached or detached. It can be on top of a garage," DeSaix explains. "It can be a repurposed space, so you can take a 2,000-square-foot house and cut out 400 square feet. [Lenders'] main concern is independent living." An ADU can be a basement or attic apartment, an addition to the main house that can either change the exterior envelope or use only existing space, a living space over a garage, or a detached unit in a backyard.
But it's also got to be an "accessory," meaning it's usually smaller than the primary house. Otherwise, it's probably considered a duplex. Duplexes can only be located on properties that are zoned for multifamily use. They usually have separate mailing addresses, and each unit has its own utility and water service meters. And, whereas ADUs are often studios or one-bedrooms (though not always), duplexes can have two or more bedrooms.
"With the classic duplex system, we expect the units to be pretty similar in size; a lot of times they're carbon copies," DeSaix says. "In a single-family [property], the primary unit is large because it's designed for having a family and owner-occupancy and the ADU is smaller. Primary is the house; accessory unit is something added to that. In a duplex, there's no accessory there; they're both necessary."
So ADUs aren't duplexes, nor are they tiny homes, although tiny homes and ADUs often share design characteristics. Tiny homes are typically sized between 100 and 400 square feet and are rarely larger than 500 square feet. The average-size ADU is around 800 square feet, and some are 1,000 square feet (or even larger), depending on what local zoning laws allow.
Additionally, tiny homes are often mobile. They're built on a chassis with wheels and can be towed to their semi-permanent or permanent location. This means they're not "accessory" units, which need to be permanently affixed to the land and subordinate to a main dwelling. In areas where zoning allows people to live in tiny homes, the unit doesn't have to be located (or parked, if it's mobile) on a single-family lot that also has a primary home.
Because of the differences in size and mobility, tiny homes are usually cheaper to build than ADUs. In San Jose, California, for example, where zoning laws allow for both ADUs and tiny homes, tiny homes cost around $50,000 to get occupant-ready, whereas ADU units cost approximately $250,000 to plan, develop, permit, and construct. Additionally, tiny homes can be ready in a matter of weeks, while new ADUs typically take months to build.
How Zoning Affects ADU Options
While the term ADU is relatively new, as is the nation's burgeoning interest in developing them, building a smaller home as an accessory to a larger main home is a centuries-old practice. Early American colonizers, for example, often constructed a shotgun house on homesteaded property to live in while they built their main house, and they regularly added buildings as their needs changed and their families expanded.
It wasn't until the early 20th century, when zoning laws were first introduced, that cities began regulating who could build what, and where. These new land use laws gave rise to single-family zoning (also called exclusionary zoning), allowing municipalities to set parameters for lot sizes and how far a building or other improvement must be from the property line, building heights, floor area ratios, and, of course, how many dwellings can be on a single property.
[RELATED ARTICLE: Say It Ain't So, Joe: Biden's Ill-Advised Plan to Eliminate Exclusionary Zoning]
As the name indicates, single-family lots are generally allowed to have one dwelling for one family. But even after the introduction of single-family zoning, planning and zoning boards could be petitioned to approve use variances. Often jurisdictions allowed wealthy property owners to build multiple units on a single plot, creating the earliest versions of what would become modern ADUs—only they were often used as servants quarters.
Today, ADUs aren't gaining popularity only as an option for hired help or extended family—although they're still regularly used for those purposes. They're instead taking the spotlight as one of many proposed ways to add affordable housing. What started about a decade ago as a citywide or regional experiment in metros like Portland, Oregon—which quickly ran out of places to put the working poor as a tech-fueled population boom catapulted rental rates in formerly affordable areas—is now garnering more mainstream attention in cities that haven't seen a recent influx of new residents but are nonetheless running out of affordable homes.
Revamping zoning laws to allow additional housing is less surprising in places like Portland, Seattle, and Vancouver, British Columbia, where the housing need is astronomical and legislators are known for being progressive. But even less-progressive cities—such as Fayetteville, Arkansas, and Colorado Springs, Colorado—have recently taken up (and sometimes even approved) zoning changes to allow ADUs. And although the issue is drawing more mainstream attention as the housing shortage becomes more acute, mid-size cities like Salt Lake City, Utah, and Bloomington, Indiana, have been grappling with the idea of allowing ADUs with varying levels of success since the mid-2010s.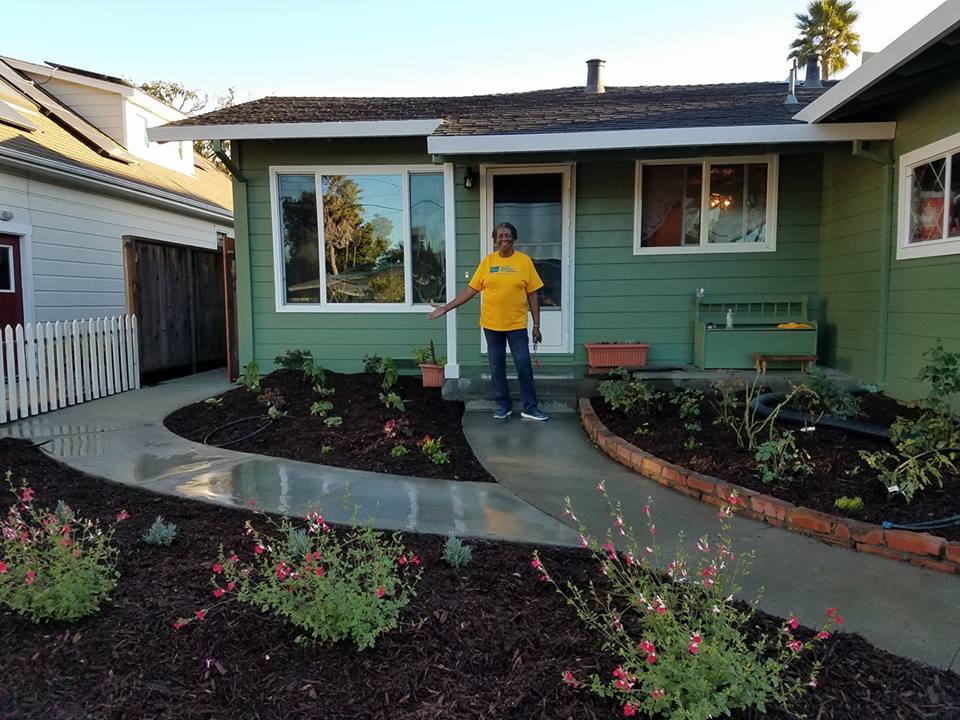 ADUs: A Boon or Bane for Cities and Neighborhoods?
ADU proponents—of which there are many, from city planners all the way up to the federal government—talk them up as a scalable source of affordable housing, saying they're cheap to build compared to traditional new-build single- and multifamily units. Folks who want them to become part of the neighborhood fabric call ADUs a naturally affordable option for renters due to their reduced footprint and smaller draw on infrastructure and utility services. Advocates can be somewhat twee, calling ADUs "the next little thing" and saying they "add a magic little place" to properties.
On the other hand, there are opponents, typically neighbors, who fear that ADUs will degrade single-family neighborhoods' "character," overcrowd already-limited on-street parking options, and flood areas accustomed to long-term residents with transient renters—a familiar lament for anyone who's developed affordable or multifamily housing. Other critics note that the benefits of building ADUs typically favor relatively wealthy and white homeowners.
Some pragmatists also argue that pushing ADU development is a distracting Band-Aid for a critical-level housing crisis that requires significantly stronger reforms, including large-scale development of deeply affordable housing. Architect and urban designer Daniel Parolek has argued that ADUs will never be able to create the volume of units needed to impact the nation's shortage of "missing middle housing," which he defines as diverse types of house-sized multiplexes that "fit seamlessly into existing residential neighborhoods" where walkability and livability are prioritized.
Over the last decade-plus, ADUs have become increasingly popular in cities across the nation, especially on the West Coast. Homeowners looking to make some additional income want to build them and renters struggling to find an affordable place to live want to live in them. But not only are some city and state governments getting pushback against their moves to change zoning and planning rules to allow ADU development, homeowners are finding they're not as cheap to build as they're made out to be.
In many places where property owners are "house rich and cash poor," it's difficult to get ADUs financed with interest rates that homeowners can afford, when building them is even legal. In other places, existing zoning laws block homeowners from moving forward with construction, even when they can afford to self-finance or have enough equity in their home to pay for it with a home equity line of credit or a renovation loan. (A future installment in this series discusses financing in depth.)
Project and Partnership Examples
While it's true that myriad zoning and financing barriers must be removed before the nation can ramp up ADU development to a scale that could measurably affect either the undersupply or overpricing of rental units, they're certainly being built—to the tune of 110,000 nationwide during the year prior to September 2021.
Many of the ADUs coming online are privately owned and built by single-family homeowners, like Len and Elisabeth Cerny of Corvallis, Oregon. The Cernys just wrapped up an ADU build for their nearly college-age daughter to live in while she goes to school. While Portland has allowed ADUs for decades, they only became legal throughout Oregon in 2017. And just last year, a statewide bill took effect meant to encourage development of as many as four units on lots previously limited to single-family homes. Corvallis modified its own ADU regulations around property setbacks in response to the new legislation, which helped the Cernys get their project approved.
Len is a high school science teacher and Elisabeth works part time in a law office. They financed their two-story ADU through a combination of personal savings and contributions from their parents. They also planned the build extensively and took their time finding a contractor who Len says saved them about $60,000 through a combination of being "dramatically cheaper" than other contractors they received quotes from and allowing the Cernys to complete the permitting process themselves. (Len says other contractors will do the permitting but add "a hefty charge to do the hassle for you.") They did some of their own site prep, flooring installation, and painting. Add in supply chain delays, and overall, Len says, the process "sucked." And they've still spent about $100,000. 
Homeowners who don't have access to savings, contributions from family, or other private means of funding ADU construction can turn to one of several for-profit companies that have jumped into the industry—mostly on the West Coast. Companies like Dweller in Portland (which will deliver and install a prefabricated standalone unit) and HiLine Homes in Washington state (which constructs stick-built ADUs that homeowners choose from a menu of existing floor plans) either provide their own financing or have lenders that are comfortable making loans on their products.
Many nonprofits are also getting into ADU development. Some will provide the unit and handle renting it out for a fee. Others absorb upfront costs in exchange for a period of affordability. A few are partnering with local government to get ADUs built. (We'll explore examples of these different models in the next installment in this series.)
Whatever the funding model, homeowner interest is growing rapidly. In California, HomeQuest, a decades-old manufactured home sales company, has recently seen a spike in the number of private homeowners looking to place a partially prefabricated HomeQuest unit on their property as an ADU. Shane Joffe, HomeQuest principal and general manager, expects as much as 60 percent of the company's business to pivot to private land placement of ADUs in the next couple of years—to the point where, Joffe says, demand could outpace supply. While HomeQuest does work with lenders that will finance their products, many of their ADU buyers pay cash or have outside financing.
"It's a much bigger part of our business model now, and the solutions and processes we've developed over the last few months have been geared toward ADUs," he says. "A couple years ago, pre-COVID, I'd get a couple of these projects presented to me a year, but now it's like once a week."

This article is part of ADUs Explained, an Under the Lens series.
With the support of readers like you, Shelterforce has continued to expand the ways we break down what's happening in the community development world. Become a supporter today and help keep us strong.