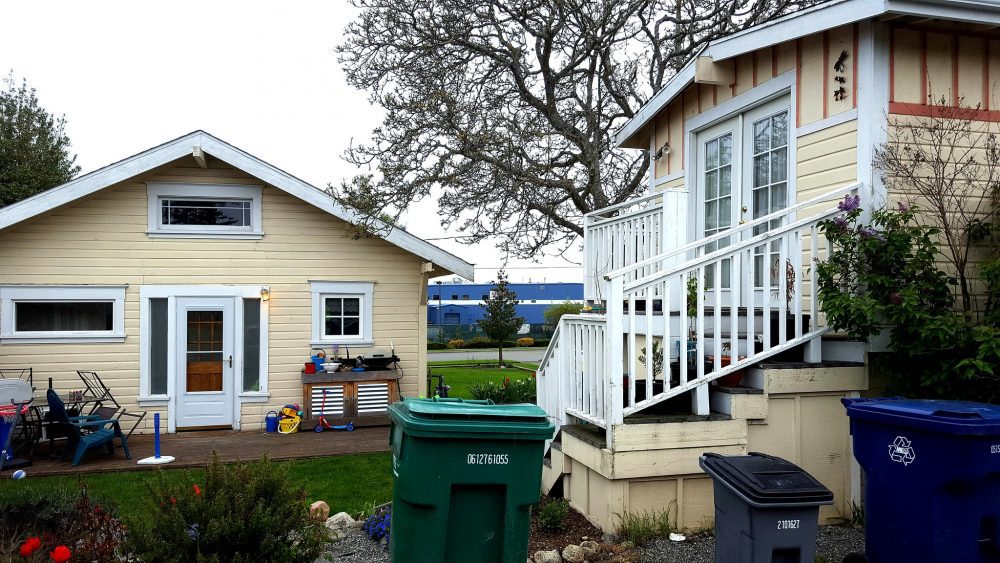 This is the second installment in ADUs Explained, an Under the Lens series. 
With the nationwide shortage of affordable homes nearing 7 million units, accessory dwelling units—or ADUs—have become the focus of both governmental and media attention as a potential source of unsubsidized low-income housing.
ADUs are attractive for several reasons. They're relatively inexpensive to develop compared to traditional single- or multifamily units, take less time to build, and create "gentle density" by infilling existing neighborhoods rather than adding to urban and suburban sprawl. However, the smorgasbord of zoning and land use rules across the nation's states, counties, and cities means ADUs are welcomed in some places and illegal in others. Some jurisdictions have allowed, and even encouraged, ADU development for decades, while others have more recently hopped on the ADU bandwagon. And some—mostly wealthy and largely white enclaves such as Malibu, California—are blatantly resistant to rental housing in any form. Even so, getting ADUs permitted, financed, and ready for tenants involves several complicated decisions that municipal officials are still struggling to standardize.
From Excluded to Encouraged
The blueprint for what became the modern American neighborhood was drafted in 1926 when the U.S. Supreme Court determined in Village of Euclid v. Ambler Realty that excluding multifamily buildings from single-family neighborhoods was constitutionally allowable. This decision, now widely understood as a way to subvert bans on explicitly racist zoning, paved the way for single-family homes on spacious lots to become the norm. During the post-World War II building boom, neighborhoods zoned exclusively for single families sprang up across the nation, and owners with lots containing more than one unit were often legally required to use the secondary housing unit as servants' quarters.
Single-family land use policies—often referred to as "exclusionary zoning" because they restrict the types of homes that can be built in an area—remained popular for nearly a century. Despite rising home prices and growing concern that sprawling suburbs zoned exclusively for single-family units accelerate climate change, these racist policies stuck, limiting density and growth in swaths of near-city residential areas.
Exclusionary zoning laws regularly included, and still include, minimum lot size requirements, and in many cases single-family zoning restrictions apply to entire suburbs, severely limiting residential infill options. While couched as a method for preserving neighborhood character, single-family zoning amounted to economic discrimination that effectively kept middle-class white neighborhoods white and segregated lower-income people, including renters, to higher-density, often disinvested neighborhoods.
Starting in the 1990s, a few progressive cities, such as Portland, Oregon, began massaging existing zoning restrictions to allow for ADU development. Back then—when buying a house was (comparatively) affordable and the rental shortage wasn't causing (white people) such acute pain—few homeowners took advantage of the allowances. Those who did generally built an ADU for an aging relative (hence the names "granny flat" and "mother-in-law suite"), an adult child, periodic guests, or for use as a studio/home office.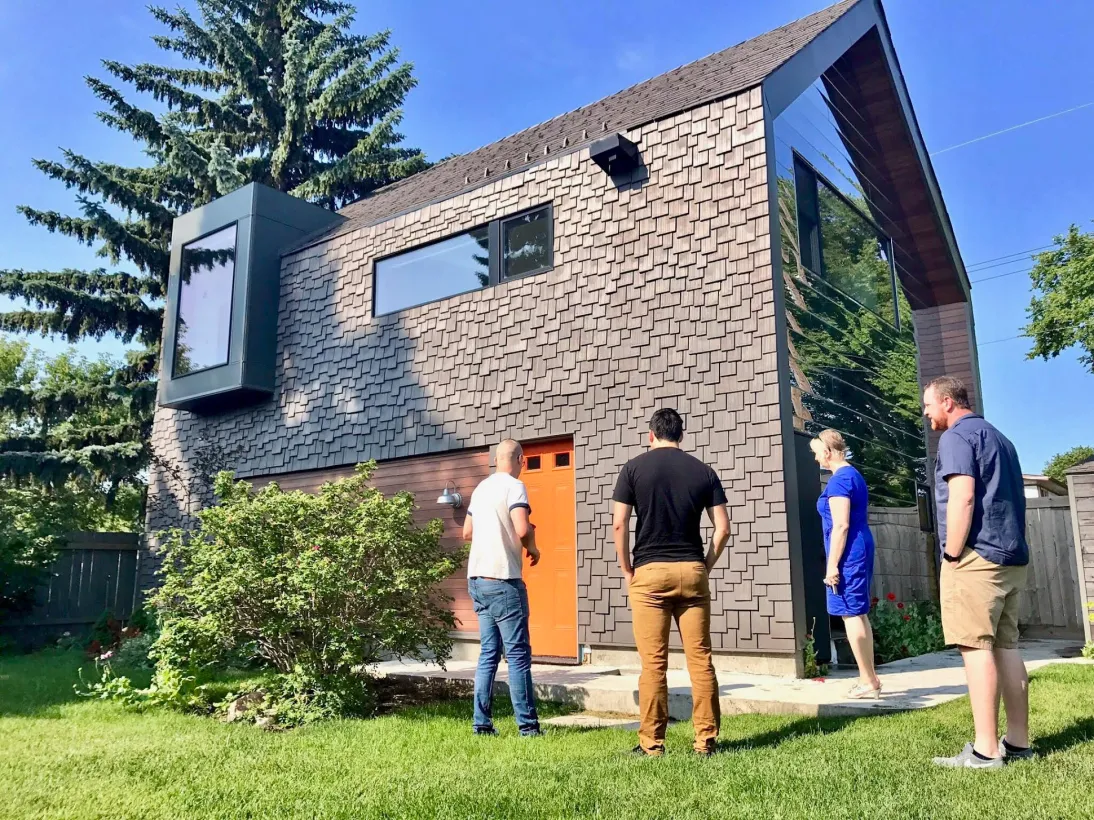 A Closer Look at Early Adopters
But in the wake of the Great Recession, when the number of renters skyrocketed after homeowners were foreclosed on and residential construction tanked, the ADU movement began to catch fire in Portland. Eli Spevak, an affordable housing developer who founded Orange Splot LLC and a longtime proponent of ADUs, says development ramped up in Portland when developers hungry for construction projects asked local government officials to incentivize ADU construction.
In response to the homebuilders' push, and in light of the city's increasing unaffordability and looming housing crisis, Portland City Council began waiving system development charges for homeowners who wanted to put ADUs in their backyards. The increase in issued ADU permits in Portland post-Great Recession was indeed quick and remarkable, going from just 26 in 2009 to 93 in 2011, and to 206 by 2014. In 2016 alone, the city issued 545 ADU permits.
Waiving permitting and system development charges saved homeowners as much as $19,000 per permit. "It was basically a subsidy from the city," Spevak says. "And it ended up being a pretty big stimulus, along with education about what they are and how you permit them."
In 2010, the city also increased the maximum allowable size of each ADU from 33 percent of the main home's square footage to either 75 percent of the square footage or 800 square feet, whichever was smaller. A decade later—after three years of planning and debate while rents continued to soar and the housing crisis spiraled—Portland City Council enacted the Residential Infill Project. The new law brought Portland in compliance with a 2019 statewide bill that banned single-family zoning and went a step further: allowing as many as four units per lot in about 70 percent of the city's residential areas.
While Portland is ahead of most U.S. cities, Vancouver, British Columbia, with approximately 30,000 ADUs, is "North America's clear leader in ADUs," says Dan Bertolet, director of housing and urbanism at Sightline Institute.
ADUs are known as "laneway" homes in Canada. There, the laws regulating them are lenient and the permitting process is simple. For example, there are few square footage limits on Vancouver properties, whereas many U.S. cities restrict ADU development if the lot is too small (not enough leftover open space) or the main house is (ADUs can only be a certain percentage of the square footage of the main home).
Over the last decade-plus, several other U.S. cities have started looking for ways to create additional rental units with ADUs. Many had to first restructure existing zoning laws to allow construction, then had to address other development barriers that either made ADUs too costly to construct or downright impossible to get permitted. These barriers include requiring that each ADU have its own designated off-street parking space, setting lot size restrictions that disallow an ADU if adding one surpasses the property's floor area ratio, enacting strict sewer and utility standards, and restricting ADU heights, to name a few.
General Zoning Barriers for ADUs
After a dozen years of ADU expansion—starting in the Pacific Northwest and now underway in cities and states from coast to coast—several best practices have started to come into focus—as have several not-so-great practices.
Every city is different, but most face similar issues that make ADUs difficult and costly to develop and build. According to Bertolet, parking requirements are the "biggest barrier." Many local laws limit ADU construction by requiring dedicated off-street parking for at least one car per unit.  
While ostensibly meant to limit congestion on already-crowded neighborhood streets, this requirement, which opponents have called a climate killer, is often unfeasible and possibly unnecessary given that ADU renters own fewer cars than traditional households. For example, a study cited by AARP found that ADU renters in Portland owned 0.93 cars—half the national average of non-ADU households.
Parking on many properties that could potentially site an ADU is already limited to a one-car driveway. On others, property owners want to convert an existing garage to create the ADU, eliminating the off-street parking option altogether. When there is space to create off-street parking, requiring it can be cost prohibitive. Eliminating the requirement can save about $10,000 per unit, according to estimates. Some jurisdictions have done away with parking requirements, but several other development barriers remain.
Size matters with ADUs, which means floor area ratio, or FAR, restrictions stymie development in some areas. (FAR measures a property's total square footage compared to the square footage of the buildings on it.) In Denver, for example, lots measuring less than 6,000 square feet (.13 acres) can't have an ADU any bigger than 650 square feet. Considering the average size of an apartment is 882 square feet, that size restriction limits a unit's liveability and rentability, and curtails a homeowner's wealth-building opportunity.
Other jurisdictions restrict ADU size as it compares to the main house. While this law ensures the ADU is truly an "accessory dwelling," it also means many properties, particularly those with older homes, can't add an ADU that's a usable, practical size. In 1973, for example, the median-sized home measured 1,525 square feet. If Portland still had its original 33 percent rule, ADU size on those homes would be capped at 500 square feet.
Height matters, too. While zoning codes vary between localities, many include restrictions on how tall an ADU can be when compared to the height of the primary home. Other places enforce "style matching" design standards, requiring the ADU to remain "compatible with the desired character" of a neighborhood or to resemble the main home's exterior design.
Owner-Occupancy Requirements
While parking is a hot-button issue, requirements that the owner live on any property that has an ADU are at least as common and equally contentious.
On one hand, if done carefully, these requirements keep investors from scooping up for-sale single-family residences to turn into rentals with absentee landlords. Boston's ADU owner-occupancy requirements are in place to deter investors from purchasing properties that have ADUs while allowing on-site homeowners to build wealth from renting their ADUs out.
On the other hand, says Bertolet, owner-occupancy requirements constitute "discrimination against renters because basically what they're saying is that renters can't live in half of the units on a lot that has an ADU and a house. That's failing renters, period, and that's not OK."
'basically what they're saying is that renters can't live in half of the units on a lot that has an ADU and a house. That's failing renters, period, and that's not OK.'
Owner-occupancy requirements limit institutional investor interest, but they also stifle ADU use and ownership options (and the wealth-building opportunities that accompany homeownership) for non-investor buyers.
"If the owner of record is supposed to occupy the property and that's a requirement, it's not an income property," says Denis DeSaix, a principal at California-based Metrocal Appraisal who's appraised properties with ADUs for several years. "Investors aren't going to buy it if they can't rent out both units."
And although many ADU proponents are concerned that allowing both the main home and the ADU to be rentals makes properties with ADUs attractive to investor buyers, research conducted by Karen Chapple, director of the School of Cities at the University of Toronto, indicates that might not be an issue. In her team's most recent evaluation of ADU construction permits issued in California—where ADUs are permitted by right statewide with no owner-occupancy requirement—the data show that individual owners are "disproportionately more likely to permit and construct ADUs." According to Chapple's numbers, investors own approximately 17 percent of California's total single-family rental stock but permit and construct just 8 percent of its ADUs. It's not clear if large investors are more likely to purchase a property with an already built ADU.
"Getting rid of that owner-occupancy requirement is a great thing for creating additional rental housing," Chapple says. "For a long time, neighbors objected to [removing owner-occupancy requirements] because they want to keep their same neighbors and homeownership in their neighborhoods." Chapple notes that not everyone will be able to become (or remain) a homeowner, and argues that removing the owner-occupancy requirement enables a significant increase in statewide ADU construction.
Some cities that originally required one of the units to be owner occupied repealed those laws once officials realized the law reduced the number of ADUs being built. Minneapolis was one of those cities. Portland also revised its long-standing owner-occupancy requirement, effective Aug. 1, 2021.
It's pretty typical for zoning regulations to require that the main house be owner occupied, says DeSaix, although some jurisdictions allow the property owner to live in the ADU and rent out the main house. This allowance can be especially useful for older homeowners who don't want to move but no longer need, or can maintain, the larger primary home.
ADU proponent and developer Spevak is not a fan of owner-occupancy requirements for several reasons, including that they deter mom-and-pop owner-investors. The owner-occupancy requirement limits selling options for current homeowners and turns off potential buyers by limiting what they can do with their property in the future. Buyers who want to have the option, for example, of purchasing a property to live in, adding an ADU after purchase, then later moving elsewhere while retaining ownership of the home and ADU as rentals, wouldn't be legally allowed to do so if their jurisdiction had owner-occupancy requirements.  
"Every other kind of housing is tenure neutral. The government doesn't get involved in it. And I work in some jurisdictions where they're really just hell bent with opposition to rental housing," Spevak says. "Sometimes communities just don't want rental housing in their community, and they use this as a way to say you have to have an owner living on the property. There's no other kind of housing where we allow bans on renters." (While it's not blanket governmental regulation, it should be noted that many community land trusts, housing coops, and condo developments enforce owner-occupancy covenants, some driven by lending requirements from Fannie Mae and Freddie Mac.)
Owner-occupancy requirements also make it so regular folks just trying to build a backyard ADU for their own use or to rent out to earn additional income are limited in what type of financing they can get "because if a lender was to have to foreclose on it, the lender can't live there and will immediately be in violation of that requirement," Spevak explains. Since most homeowners don't have the cash reserves to pay for an ADU outright (ADUs typically cost at least $100,000 and can cost far more), restricting financing options severely limits who can get their units built.
Short-Term Rentals
Airbnb and other online short-term rental platforms have upheaved both the hotel industry and, in many cities, the rental industry. In response, in markets where housing stock is tight, rent rates are surging, and tourists abound, local governments have often restricted or outright banned short-term rentals under the reasoning that property owners are taking long-term rentals off the market by "Airbnb-ing" them, further squeezing an already-strained rental market. Some cities, like Los Angeles, have tried to stanch rental housing loss by specifically banning the use of ADUs as short-term rentals.
One common approach to keeping homes from becoming Airbnb units is to place an owner-occupancy requirement on short-term rentals. Under these terms, only homeowners willing to rent out a room in their home or their whole home for only a specific number of days per year can participate in the short-term rental market. In New Orleans, for example, homeowners are limited to 90 days annually for whole-home rentals and must get a license to do so.
Laws like these prevent ADUs from being used as short-term rentals, since ADUs are typically built to be rented out. Many homeowners with ADUs decide to rent them to short-term guests because the profit margin can be significantly higher, but if short-term rental stays (less than 30 days) are limited to three months total in a single year, like in New Orleans, that profit potential drops significantly.
'if you're going to let people Airbnb their house any time they want, why should ADUs be any different?'
Cities and counties restrict short-term rentals and require licensure specifically "because they don't want to see their city filled with Airbnbs," says Susan G. Brown, an ADU specialist, founder of CoreSGB, and president emerita of the Oregon Mortgage Bankers Association. Even without preventing ADUs from becoming short-term rentals, she notes, by requiring an owner to live in at least one of the units on a property with an ADU, jurisdictions can prevent both the main home and the ADU from becoming short-term rentals—with the goal of keeping properties with ADUs from becoming "party houses."
The benefits of limiting short-term rentals must be weighed against the possibility that owner-occupancy requirements will reduce the total supply of rental units, Brown says. "Places have to decide on what the goal is they're trying to achieve."
If the goal is to get more rental units online so that increased supply will drive down demand and therefore shrink rent prices, banning ADUs from being used as short-term rentals or Airbnbs may not make sense if it discourages homeowners from building them in the first place. According to data from the AARP, which is a big supporter of ADUs, "the ability to use an ADU flexibly" is a valuable perk for homeowners. AARP found that in "three Pacific Northwest cities with mature ADU and short-term rental markets" that allow ADUs as both short- and long-term rentals, just 12 percent of ADUs are used as short-term rentals compared with 60 percent that are used as long-term housing. On the other hand, a 2017 study conducted by Portland State University found 32 percent were being used for short-term rentals.
If cities want to ban short-term rentals, they shouldn't single out ADUs, says Bertolet. "If cities want to do that, go for it . . . But if you're going to let people Airbnb their house any time they want, why should ADUs be any different? So what we recommend is don't tangle up your ADU rules with short-term rental rules."
Restrictive zoning covenants like owner-occupancy, parking, and short-term lodging requirements (and many others) are arguably "bad" practices if the purpose is to encourage ADU development and thereby increase rental housing stock. But local housing needs, markets, and rules vary widely from city to city, which means pinning down what constitutes "good" zoning is impossible, Jenny Schuetz says in "Fixer Upper: How to Repair America's Broken Housing System."
"Focusing on what policies local governments can change on paper misses the larger goal: zoning reform is not an end unto itself but the means to better housing outcomes," Schuetz writes. "Defining better outcomes and setting concrete benchmarks would help local governments, housing advocates, and potentially state and federal agencies to measure progress."
Pushback and Responses
Not everyone is thrilled about city governments' push to add ADUs to their neighborhoods, and their objections echo those historically made about proposed multifamily or affordable developments. Duffie Westheimer, a homeowner in Flagstaff, Arizona, says her city legislators haven't planned carefully. The area's tourist boom on top of the city council's push to encourage homeowners to plop an ADU in every backyard is doing more harm than good.
But Westheimer agrees her city needs more affordable housing and says ADUs have a proper place—such as in newer subdivisions where the main home and the accessory unit are planned and built at the same time. Westheimer's home is in a historic neighborhood, where she says the lots are too small to accommodate increased density and ADUs ruin older neighborhoods' character.
"There are impacts on every property and maybe even up to six [surrounding] properties because our lots are so little. We lose sunlight, we lose all that stuff because the city wants to make [ADUs] as big as possible and encourage them to build as big and as high as possible," she says. "We have legacy families who live here in these neighborhoods who've been here since Flagstaff was founded. I don't want them to feel pushed out. I want them to stay in the neighborhood, which means keeping their quality of life up."
Westheimer's concerns echo those of other homeowners who say they don't mind ADUs on principle, they just don't want them near their own properties. Objectors like Westheimer, sometimes called NIMBYs, cite issues like increased draws on sewer systems and other utilities, neighborhood overcrowding, and an influx of renters whose tenure is often shorter—with the assumption that shorter-term residents don't take the same care of a neighborhood that long-term residents do.
Flagstaff city planners and government officials allowed locals to comment online and at council meetings, ultimately deciding to add flexibility to setback requirements to encourage ADU development. The city also removed existing owner-occupancy requirements—provided the ADU isn't used as a short-term rental.
One effective way to quiet NIMBY opposition (and increase ADU construction) is for local governments to remove specific zoning allowances, instead allowing ADU construction as a use by right—which is what Raleigh, North Carolina, did in 2020. Prior to the zoning change, Raleigh homeowners had to follow strict development rules, including petitioning their neighbors to allow ADU development.  
CoreSGB's Brown, who, as the former senior VP of residential construction and the residential loan production director for Umpqua Bank, focused for several years on ADU financing and development in the Pacific Northwest, calls arguments like Westheimer's a "dog whistle" and says it's frustrating to hear residents say they want to "preserve what they like about a neighborhood."
"When someone purchases a house and there's no restriction on if it's going to be a rental or not, did they not just change the character of the neighborhood? I think the argument about preserving the character of the neighborhood falls apart right there," she says. "It's true that when you bought into that neighborhood it looked a certain way. But when that neighborhood got built, it didn't look a certain way. It used to be farmland or timberland."

This article is part of ADUs Explained, an Under the Lens series.
With the support of readers like you, Shelterforce has continued to expand the ways we break down what's happening in the community development world. Become a supporter today and help keep us strong.