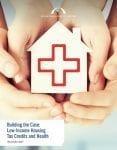 In a field where the light is steadily shining on the social determinants of health, the Bipartisan Policy Center released a report that shows how the use of Low-Income Housing Tax Credits have contributed to positive health outcomes in communities across the nation. "Affordable housing has been shown to help low-income families free up valuable dollars to spend on healthy food and health care services." Check out the full report, Building the Case: Low-Income Tax Credits and Health.
Also on the health front, a review of almost 100 Community Health Needs Assessments, or CHNAs, found that within the social determinants of health category, housing was the seventh-highest priority. Hospital representatives, however, don't know how to approach the issue. (We have some suggestions.)
Several New York City organizations will further initiatives to improve residential health, among other goals, thanks to a grant from Enterprise Community Partners. Enterprise awarded $550,000 in HUD section 4 grants to 15 NYC nonprofits to better the lives of residents in need. For instance one group−Selfhelp Community Services Inc.−aims to study and improve the indoor air quality of its eight affordable housing properties. Another organization, the Bedford Stuyvesant Restoration Corporation, aims to provide mental health interventions for local residents.
Shelterforce has focused a good deal of coverage on art, culture, and community development and how community development and health intersect (our entire upcoming issue is devoted to the subject). We were thus excited to see that several newly funded ArtPlace projects have a health focus—including the indigenous community of Maskoke, which will use a portion of its grant for the revitalization of the group's native women's medicinal practices. We are looking forward to learning about and hopefully sharing the work of these grantees.
Getting−and Keeping−People Housed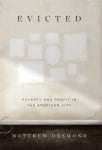 Read any good books lately? Bill Gates has, and one book in particular will make everyone in the community development world excited. Gates named "Evicted" by Pulitzer Prize winning author Matthew Desmond as one of the best books of 2017. "He gave me a better sense of what it is like to be poor in this country than anything else I have read," Gates said. We get it, Bill. We couldn't put it down either.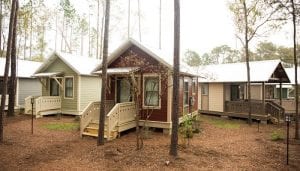 Tiny homes are all the rage these days, and while they are useful in certain circumstances, they are not the answer to all of our housing problems (at some point no storage or cooking space will cost you more than it saves, for example). However, we were really struck by this line from an announcement about the The Dwellings, a new tiny home community in Tallahassee, Florida: "These high-tech homes are meeting the region's need for attainable housing, too. The Dwellings is considered 'low-barrier' housing, accepting residents who do not have the substantial cash deposits required for most rentals." Just as a downpayment can be a barrier to getting into affordable homeownership, first month's rent and security, plus utility turn ons, can be a barrier to moving into permanent rental housing—this certainly comes up in Evicted. Why don't we hear more about "attainable" and "low barrier" housing?
Congregations are often concerned with serving the poor—they are on the front lines of work like soup kitchens and shelters, but are also quite active in community development. However, one church in the Minneapolis neighborhood of Powderhorn is taking things another step, and preaching directly against gentrification as a moral problem. That's going to be an interesting challenge as the church's membership might be affected by the changes in the neighborhoods around it, but we're glad to see them wrestling with the big questions.
Policy Wins, Disasters, and Possibilities
The New York City Council is continuing to ramp up its anti-harassment efforts by passing legislation for a 36-month pilot program that aims to protect tenants from harassment. Building owners who plan to demolish or renovate their buildings will now have to prove they have not engaged in harassment before they can obtain the proper permits to make changes in their properties. The "Certification of No Harassment" program has been in place in Hell's Kitchen for decades, and it already applies to all Single-Room Occupancy buildings in the city.
It is no revelation that the president cares very little about affordable housing, but a recent post from the Association for Neighborhood & Housing Development reveals just how much Trump tax reform (and a new federal budget on its heels) could actually harm the affordable housing landscape for New York City (and everywhere else). With House and Senate versions approved and a decision on the bill's final form looming, Private Activity Bonds, which directly finance affordable housing development, are on the chopping block. And the New Year may come with cuts to essential funding to the Community Development Block Grant program and the New York City Housing Authority.
Land contracts and similar legal arrangements have been used to exploit low-income customers, especially in communities of color, for a long time. (Though they can also be used for good.) Center for Community Progress suggests one policy that would vastly reduce the damage they can do—require habitability for such sales, since many homes being sold this way are in such poor shape they couldn't legally be rented.
Advancing Economic Equity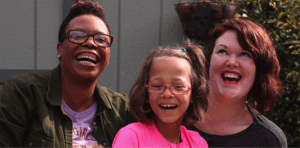 "Until now, that natural impulse to invest locally or according to personal values was very hard for all but the wealthiest people to act on," notes Stanford Social Impact Review. But recent changes in the law, through the JOBS Act, similar to things that have been advocated in Shelterforce, are making direct community investment possible—and it seems like this "community capital" might be shifting the balance of who gets funded in the direction of equity. Crossing our fingers!
The number of Baby Boomers with businesses who are on the verge of retiring is large. Organizations nationwide are educating them about the benefits of employee ownership in the hopes of converting as many of them as possible to worker-owned cooperatives. But this education process can take a significant amount of time. Detroit's Goodwill Industries is attempting to circumvent the process with a plan to acquire companies first, then convert them cooperative employee ownership.
How do construction companies meet targeted hiring goals? If that's a question you've asked before, be sure to check out The Access and Opportunity Network's website, which offers a host of related resources. One of the first articles on the site explains how a construction firm had an incredibly diverse workforce with 98 percent minority representation in a mixed-income project. Not bad at all.