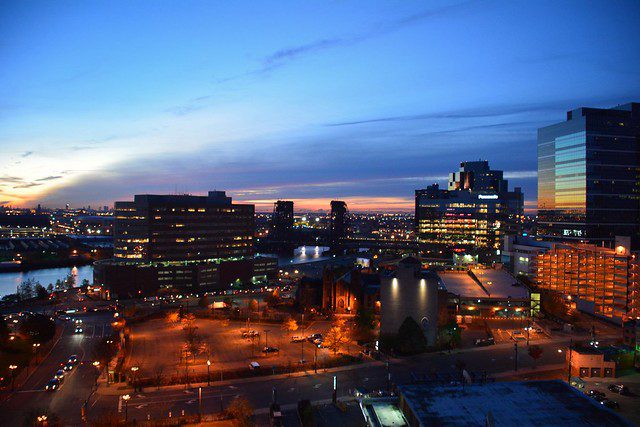 Homeownership Regrets: One quarter of homeowners in the U.S. say owning a home is such a burden that they wish they were renting instead. The stress of paying for ever-increasing property taxes and repairs is too much to handle.
A Record Low: The homeownership rate for African Americans has continued to fall, dropping by more than 8 percentage points since its peak in 2004. We can't say we're surprised, especially with the lack of affordable homeownership options available for first-time buyers, the rise of property taxes and increase in student loan debt, and of course, ongoing discrimination. "In some cases, even when Blacks have higher credit scores, they were often offered worse financing terms than less-qualified whites," Antoine Thompson, executive director of the National Association of Real Estate Brokers, told the New York Times. "So it's hard to argue that bias isn't a factor."
Why are Black Families Losing Land? This in-depth look at how Black families have lost billions of dollars because of lost land from 1910 and 1997 is a must-read. It explains how landowners are vulnerable to laws that allow others to acquire their property against their will. The piece leads off with the story about two brothers who were jailed for eight (!!) years after they refused to leave the land their family had purchased. That's because a family member used an obscure law—one that land brokers have said was a "legal way to steal land"—to get take the property away from them. It's a heartbreaking story, but a well-reported one that shouldn't be ignored. It wasn't too long ago when we published this piece about the need for estate planning to help preserve assets in low-income communities. It's worth another read.
Guaranteed Income for Residents? In New Jersey, the city of Newark is looking into whether it should guarantee a basic income for its residents. The city launched a task force last week to see if a pilot program that would offer residents regular cash payments would make sense for Newark, where 1 in 3 residents live in poverty. We've always been interested in the idea of universal basic income. A few years ago, we published this piece that explored income experiments and explained some of the pros and cons of giving residents cash assistance. It's a promising idea; we're so glad to hear that people are still talking about it, and cities like Newark are actually considering ways to make it happen.
Food Security: Many people live in food deserts across the U.S., so stories that highlight programs that address this issue are encouraging. In Baltimore, about one-quarter of residents live in food deserts, according to Next City, and this program delivers fresh fruit and veggies to about 75 families at no cost. The program isn't just about access to food, it's about addressing health, social, and economic needs, says Destiny Simone-Ramjohn, Kaiser Permanente's director of community health in Greater Baltimore. We know that all too well.
You Can't Make This Stuff Up: A lawsuit filed in response to recently-passed rent control reforms in New York claimed that the new rules unconstitutionally take away property, citing Federalist Paper No. 54—which recognized enslaved Africans as only three-fifths of a person—to "prove" its point. We did a double take, too, and think Joe Patrice of Above the Law said it best: "For a lawsuit based upon kicking, by and large, poor and minority tenants out of their homes . . . perhaps this was the most unintentionally appropriate citation of all."
We. Love. This. We all know that libraries offer much more than books. There's a lot more community outreach going on, and this piece in NPR highlights that fact. It's about a social worker who is employed by a library in New Jersey. This isn't exactly new territory—the first social worker hired by a library was in 2009 in San Francisco—but the piece highlights the importance of social workers in this setting, and it's worth sharing. "Coming to the library is not attached with any stigma, unlike coming to, like, you know, other traditional settings," Sara Zettervall told NPR. Zettervall works at Whole Person Librarianship, an organization that tracks social work partnerships and instructs libraries on how to carry them out. "So public libraries really are the best places to reach out to the population and be effective at it."
Changing Who Qualifies for Benefits: The Trump administration has proposed changes to the SNAP program that could take away basic food assistance from 3 million people. The administration says it wants to close a "loophole," but it doesn't take into account enormous expenses families have, like housing costs and childcare, which make it difficult to put food on the table. "Taking SNAP away from these families could discourage some recipients from earning additional income. The proposed rule would weaken SNAP's role in supporting work while making it harder for families that struggle to get by on low wages to meet their basic needs," said Robert Greenstein of the Center on Budget Policy Priorities. The administration is so incredibly disconnected from the realities of families; it's a disgrace.
Here's what else we're reading:
"Gentrification Did Not Displace NYC's Most Vulnerable Children" — CityLab 
"Democrats Hear the 'Yes in My Backyard' Message" — The Atlantic
"What Seattle Learned from Having the Highest Minimum Wage in the Nation" —Vox