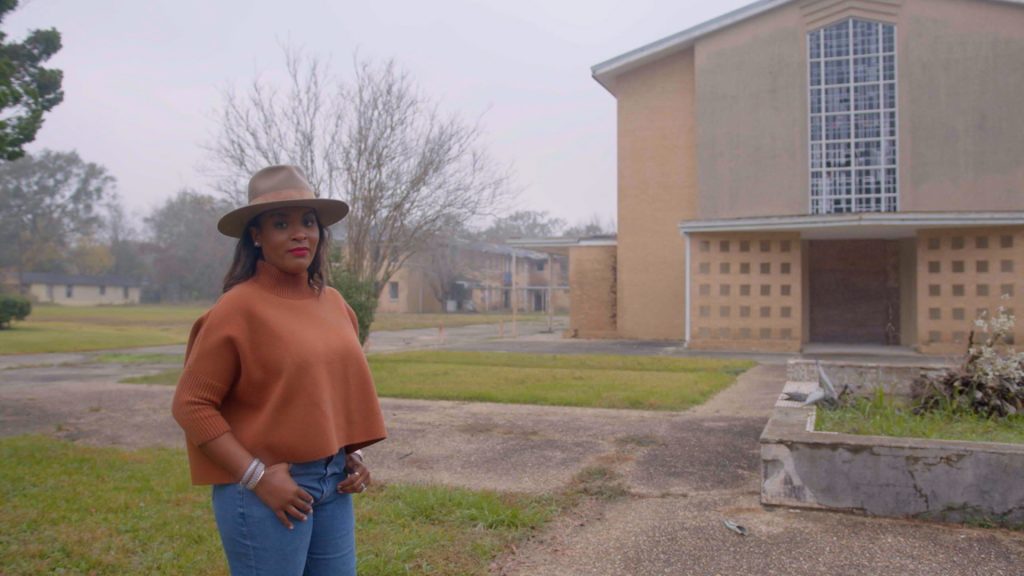 Haitian-born Julio Bateau arrived in Detroit in 1978 with a graduate degree in structural engineering and a spirit of possibility. He was drawn to Midtown, a then-economically distressed area in central Detroit overrun with vacant and abandoned properties. Bateau saw an opportunity. "My vision was not to make a lot of money or build an empire. The goal was stability in the neighborhood," explains Bateau. "I have always been focused on the long run."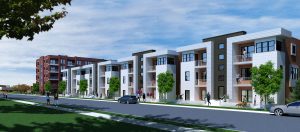 For Bateau, founder of Nailah LLC, the "long run" has meant a decades-long career as a community-minded, for-profit developer. His firm's portfolio includes Midtown redevelopment projects such as the Espoir Center for Caribbean Arts & Culture and Nailah Commons, a 58-unit rental townhouse complex that is a mix of affordable and market-rate housing. His firm has also restored historic homes on Detroit's East Ferry Street.    
Yet over the past 30 years, even with an experienced team and "strong balance sheet," Bateau has faced obstacles to securing capital. "Despite the relative financial success of my projects, I've never successfully gotten a loan from a large, commercial bank," he says. "I don't want to be labeled 'Black'—I just want a fair chance."  
Bateau's difficulties are not surprising when viewed through the lens of the Black American experience in real estate and construction. For decades, advocates have pointed to discriminatory patterns in the banking sector that perpetuate barriers to capital access, asset-based wealth generation, and economic mobility for people of color. Many have called for more inclusive approaches to community banking and neighborhood investment backed by strategies capable of narrowing, if not closing, America's racial wealth gap.
In the wake of national protests against anti-Black racism and police brutality in 2020, many CDFIs reevaluated how closely their operations and investments align with racial equity objectives. The economic fallout from the pandemic, which has disproportionately hurt minority-owned businesses and once again highlighted the lack of affordable housing in many cities, heightened the urgency to make capital more accessible to BIPOC developers.
The real estate sector has a history of exclusionary employment practices and underrepresentation of Black and Brown professionals. And the racial wealth gap itself has reinforced that underrepresentation. "Traditionally, real estate development has relied on family money," explains George Ashton, managing director of strategic investments for the Local Initiatives Support Corporation (LISC). Many Black and Brown Americans lack access to the "network-based wealth" that underpins development, Ashton says, and so "[as a CDFI], we step into that void."
Other CDFIs around the country—and a growing number of corporate partners, such as Amazon—want to fill that same void. Over the past two years, the CDFIs have been pooling private and philanthropic dollars at breakneck speed to accelerate the delivery of capital, and often training and mentorship as well, to developers of color. Some of these programs, such as the Black Developer Capital Initiative (BDCI) launched by the Low Income Investment Fund in partnership with the National Affordable Housing Trust, exclusively focus on Black-led development firms.
Shelterforce first reported on this trend last year by highlighting the then-emergent racial equity programs led by LISC and Enterprise Community Partners, two of the nation's largest CDFIs. Philanthropic and corporate investor support for these programs, and others like them, appears to be unstoppable. Nonetheless, there are real questions about the extent to which they can foster inclusive development.
CDFIs and Black and Brown developers all make it clear that there are no easy answers. However, by looking across the sector and better understanding the factors that shaped these programs, we can get a clearer picture of what the growing support for Black and Brown developers could mean for the movement to close America's racial wealth gap.
A Good Start
Many CDFI leaders appear cautiously optimistic about the results so far, and the potential for those results to strengthen. They see the recent infusions of new capital for BIPOC firms as a positive sign while also acknowledging that developers only benefit from the funds if the lending products and services being offered by CDFIs meet their needs.
"Starting in 2020, we wanted to be more intentional," says Greg Maher, CEO of the Leviticus Fund, a nonprofit CDFI founded in 1983 by faith-based investors that serves New York, New Jersey, and Connecticut. For the Leviticus Fund staff, intentionality started with committing to a "listen-and-learn" approach and methodology before designing a new capital access program. In March 2021, the organization co-convened a roundtable with TD Bank and Hudson River Housing that sought to shine a light on the capital and technical needs of BIPOC developers that serve New York City and the Hudson Valley. Six Black developers from around the region contributed to a frank discussion about their professional experiences and barriers to growth. The developers spoke about the challenges they faced accessing seed capital and project financing as well as the professional networks and training needed to succeed over the long run.
From developers' comments at the roundtable, Leviticus concluded that the developers most in need of targeted capital and technical assistance fall into two categories. First, there are emerging or young developers of color who have some exposure to the housing or community development sector but lack professional expertise. Secondly, there are more-experienced developers who have completed one or more projects but, despite having the requisite business skills and knowledge, face difficulties accessing capital. Leviticus decided to launch a new initiative called Empowering Diverse Real Estate Entrepreneurs, or EDREE, which would be open to both categories of BIPOC developers. EDREE stands in contrast to those racial equity initiatives that limit program eligibility to seasoned developers sourced from an internal origination network, as is the case with Enterprise's $350M Equitable Path Forward (EPF) Growth Fund.
EDREE closed on its first construction loan last year, a $2M investment in the East End neighborhood of Bridgeport, Connecticut, to support the development of a retail plaza and grocery store. As of this writing, the initiative has 15 loans in its pipeline. These loans represent a mix of mature and emerging BIPOC developers with a range of capital needs. Kevin McQueen, the Leviticus Fund's director of lending, is proud to point out that the mix of firms and needs in EDREE's pipeline speaks to Leviticus' commitment to including diverse voices in the program design process. "[Our team] has talked about the idea that 'them that's got shall get'—that's from Billie Holiday," says McQueen. "Ultimately, who's going to benefit from [CDFI-led] capital and technical assistance? It can't just be picking off top performers." 
Others would agree. In announcing the launch of the $70M Black Developer Capital Initiative (BDCI) last year, the Low Income Investment Fund (LIIF) and its partner, the National Affordable Housing Trust (NAHT), also stressed that their joint initiative was rooted in a philosophy of "continuously learn[ing] from developers." The BDCI's Line of Credit lending product resulted from a diverse coalition of staff members internally examining and discussing the experiences and viewpoints of Black developers and other Black community development professionals. "The onus is on us, as CDFIs, to change," says Eliisa Frazier, LIIF's director of racial equity and impact lending. "What can we do differently to help [these] developers?"
According to LIIF, BDCI is an example of responsive, developer-centered change in lending strategy. Specifically, two features of the program mark a shift in direction for LIIF: BDCI's hybridized financing framework in partnership with NAHT and its revised approach to underwriting.
Before launching BDCI, LIIF carefully considered the difficulties Black developers had accessing both predevelopment capital and catalytic investment capital. LIIF wanted to address both these critical needs rather than focus on a single lending product type or development phase. As a result, it adopted a partnership model with NAHT—the first of its kind for the CDFI—designed to deliver financial assistance across the housing development cycle, from predevelopment through project structuring and financing. At the front end of BDCI's process, LIIF's Line of Credit lending product provides debt financing to cover a developer's predevelopment needs (planning, design, etc.). And NAHT's BDCI Low Income Housing Tax Credit (LIHTC) Fund responds to the same developer's project financing needs by helping the firm secure equity investment at market terms. LIIF views BDCI's holistic, partnership-based approach as a key strength of the program.
Another notable feature of BDCI is LIIF's adjustment of underwriting criteria to support debt financing to Black developers. Acknowledging Black Americans' historical barriers to wealth building, for BDCI, LIIF removed minimum thresholds for sponsor liquidity and net worth from its underwriting process. Early borrowers through BDCI have welcomed this change. Among them is a Black woman–led development firm, Beechwood Residential, based in Baton Rouge. Wendy Daniels, president and CEO of Beechwood Residential, says that LIIF's approach to underwriting has felt "totally different" due to the heavy weight given to her firm's capacity and track record rather than balance sheets and personal wealth. LIIF sees this as a positive outcome of using an intentionally anti-racist lending framework.
While changes to underwriting criteria and financing models can mean more supportive terms for BIPOC developers, so too can expanding eligible project categories. A number of CDFI racial equity initiatives limit lending to BIPOC developers that want to build affordable housing—the kind of projects that have traditionally benefited from subsidies like LIHTC. But CDFIs could drive more capital to developers of color if they included non-housing projects, such as in-demand commercial sites and community amenities in underinvested neighborhoods. Capital Impact Partners, a national CDFI headquartered in Arlington, Virginia, has taken this approach to the criteria for its Diversity in Development-DMV Loan Fund. The program—which provides low-cost, flexible capital to BIPOC developers in the Washington, D.C., metropolitan area—does not limit its assistance to affordable housing projects. A potentially eligible borrower under this program might be a developer who needs a loan to acquire a vacant lot for purposes of developing a mixed-use community facility that includes co-working space, a locally owned grocery story, and retail.
Over the long term, a key question will be: How willing are CDFIs to adapt capital products and programs to developer needs? Annie Donovan, LISC's chief operating officer, sees this as essential. She believes that CDFIs like LISC have a responsibility to nurture "lending product innovation" that centers racial equity, with the understanding that change won't happen overnight. "We need to learn as we go and keep making incremental changes," explains Donovan.
Over time, continuous improvement and experimentation could yield lending products with criteria and terms that support a greater number, and more diverse mix, of BIPOC borrowers. For example, equity-like recoverable grants could potentially offer developers better payback terms than some existing CDFI lending products.
Many look forward to better matching between firms and funding. "This is the biggest disconnect," says Jeff Monge. "Getting developers the right lending products to meet their needs." Monge is managing partner of New Jersey-based Monge Capital, a Latinx-owned firm that has advised dozens of minority developers over the years. He believes that flexibility is the key to minimizing mismatches between lender offerings and developer needs—mismatches that, he says, are holding back opportunities for real estate developers of color and leading to fewer shovels in the ground for local communities.
Adds Monge, "It comes down to how we define community wealth [building]. How are we checking that this is happening?"
Measuring Progress
While community wealth building has many drivers, we know that it partly stems from the ways that progress is defined and measured at organizational and programmatic levels. Just as good listening ideally helps lenders tailor products and services to borrower needs, thoughtful metrics enable CDFIs to monitor, analyze, and communicate the impact of their investments over time. Racial equity programs that serve BIPOC developers are no exception.    
How are CDFIs measuring impact? LISC's growing Black Economic Development Fund pipeline of deals has meant a growing focus on data collection, research, and evaluation in connection with program performance. LISC has supported this work with new staff and allocations for research. Donovan stresses that "building infrastructure around impact metrics" is important. Even so, most CDFIs have not released internal impact metrics for their racial equity programs. It is unclear whether this will change in the future.
In designing EDREE, Leviticus knew it had to set clear goals and guiding principles. As a result, EDREE has four aims: To increase the earnings of developer principals and smaller nonprofits led by people of color; to build the net worth of developer principals and equity of smaller nonprofits led by people of color; to increase housing stock, with a preference for projects that create or preserve housing for low- and moderate-income individuals; and to help program participants build their professional networks in ways that can help them access capital. Leviticus recognizes the need to move from broad goals and measures to detailed impact metrics and says that this transition is "in progress." Similarly, LIIF's organization-wide racial equity impact metrics, including those for the BDCI, are not available but forthcoming; LIIF plans to finalize them by the end of this year.
The crafting and implementation of CDFI racial equity impact metrics will need watchful attention in the years ahead. To that end, the sector could benefit from exploring new tools, such as dashboards, for better knowledge-sharing in this area.
Regardless of what comes next for CDFIs, the measure of success for many developers of color, like Julio Bateau, will be longevity—of homegrown firms and the neighborhoods they care about. "It's really about having good housing [in a community] for everyone and… having places of pride and legacy," he says.