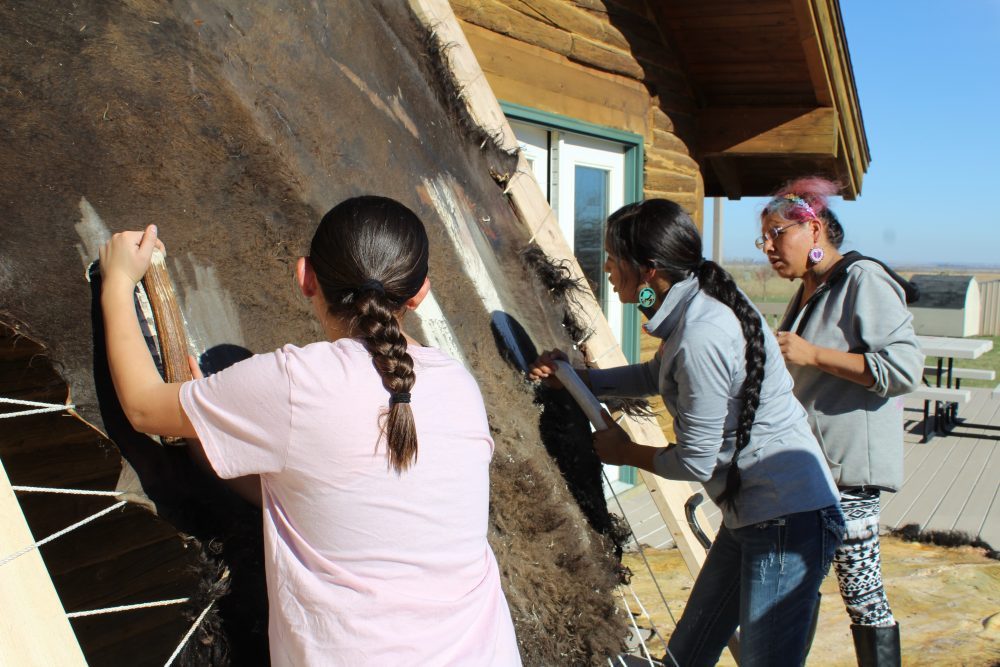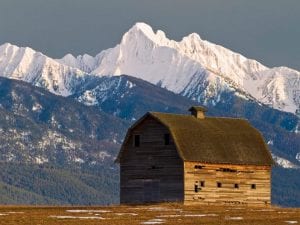 Every single person has leadership ability. Some step up and take them. Some don't. My answer was to step up and lead.—Wilma Mankiller, first woman elected to serve as principal chief of the Cherokee Nation
Culture, as a descriptor, can be hard to put into words. Visually represented, it is less like an umbrella and more like a basket, in which things like the stories we tell (and the language we tell them in), the games we play and songs we sing, and the tangible things we make are collected over time. To it are added the elements that make them specific to a place and people.
For Native people in America, culture is as intrinsic to life as air and water, but modern life, along with the never-ending aftershocks of genocide, colonialism, and discrimination, pull populations further away from it. Despite this drifting, one element of native cultural heritage that has persisted is resistance. Alongside 500 years of powerful examples of physical and political resistance to colonial European forces of control has been the quiet and persistent continuation of tribal arts. It is through the teaching and learning of craft, organized games, language, and ritual that a tribal college program called Indigenous Visionaries Native Women Leadership Fellows hopes to preserve crucial cultural elements while developing a new generation of women leaders.
The American Indian College Fund (the College Fund) is a 30-year-old scholarship program that was established by the American Indian Higher Education Consortium, an organization composed of and governed by a board of tribal college and university presidents. The fund began with the goal of attracting private sector resources to the institutions in order to fund scholarships for students of Native American descent.
From the first tribal college in 1968 (Diné College in Arizona, founded as Navajo Community College by the Navajo Nation) to today, tribal colleges and universities (called TCUs) play a vital role in rural native communities. According to the White House Initiative on American Indian and Alaska Native Education, nearly 10 percent of American native college students attend the country's 32 fully accredited tribal colleges and universities, which are largely located in rural areas in midwestern and southwestern states on or near reservations. TCUs are often not only the sole postsecondary education source in the areas in which they're located, they are also community anchors that provide important social services to the community at large.
For Cheryl Crazy Bull, the American Indian College Fund president and CEO since 2012, the tribal college movement was and continues to be revolutionary. "When it comes to education in this country, [it] is often for the purpose of creating economic outcomes, where you're trained for employment or to meet some economic need. Tribal colleges were created for that purpose, [but also] to create access, and to strengthen cultural identity."
TCUs have also historically served majority women student bodies—largely in the female-dominated fields of education and health care—who saw education as a path to family security and personal independence.
A Program's Evolution
The first iteration of a funded leadership development program for TCU students began just under 10 years ago. Along with strengthening students' ability to engage with their own communities, it incorporated knowledge of indigenous issues globally, and students traveled to and participated in international conferences. Over time, however, the College Fund's thinking about the program evolved.
"We came to realize that where the action happened was in community," says Crazy Bull. Taking the experience and feedback from the College Fund's administration, staff, and students, the fund began designing the framework of a program that integrated the past program's strategies with college fund resources to "do something transformative and restorative—in that it uses community knowledge," says Crazy Bull.
"They took what the tribal colleges already do, which is [operate] in place, and they translated that into something concrete and frankly, fundable," she says. "As an organization, you want to be able to say, make this investment and this is the outcome." Crazy Bull describes the Indigenous Visionaries program as being built around the concept of asking how the College Fund can support female students' ideas for the contributions they want to make in their communities—and help them turn those ideas into concrete plans and programs.
Indigenous Visionaries is composed of initiatives in early childhood education, native arts and culture, and environmental sustainability. Three pairs of students from three colleges are selected within each initiative, and they are provided access to a faculty member who acts as a mentor and adviser throughout the one-year fellowship. The fellows participate in leadership development training with indigenous women scholars, advocates, and community-based leaders. They also facilitate community-based projects in their field of study at their home tribal college and participate in various leadership training opportunities locally and at regional and national conferences.
The community-based research, programming, and collaboration that the students engage in throughout their fellowship are foundational to the place-based leadership development mission of the program. The current cohort of fellows are focusing on revitalizing native language and native games through early childhood education and advocacy, teaching traditional Plains quillwork and other tribal arts as a means of trauma healing and self-empowerment, and regionally based environmental sustainability.
Language Represents who you are
In 2011, the United States Census Bureau released a report on Native American languages spoken at home, using survey data compiled over a five-year period from the American Community Survey (ACS), an annual survey project of the U.S. Census Bureau. The report showed a decreasing trend—1 in 5 people 65 years and older spoke a Native North American language in their home, compared with only 1 in 10 people aged between 5 and 17. The numbers suggest that younger generations are not learning native languages, which may ultimately lead to the extinction of some of those languages. In 2011, ACS had codes for 169 Native North American languages from which survey respondents could choose. Of those, fewer than 20 had over 2,000 speakers using the language at home.
This year was named the International Year of Indigenous Languages by the United Nations to raise awareness that native languages around the world are endangered. Like Western songs and games that were once sung and practiced more widely, Native American languages and games are under threat—but for the latter, the consequences are much more dire.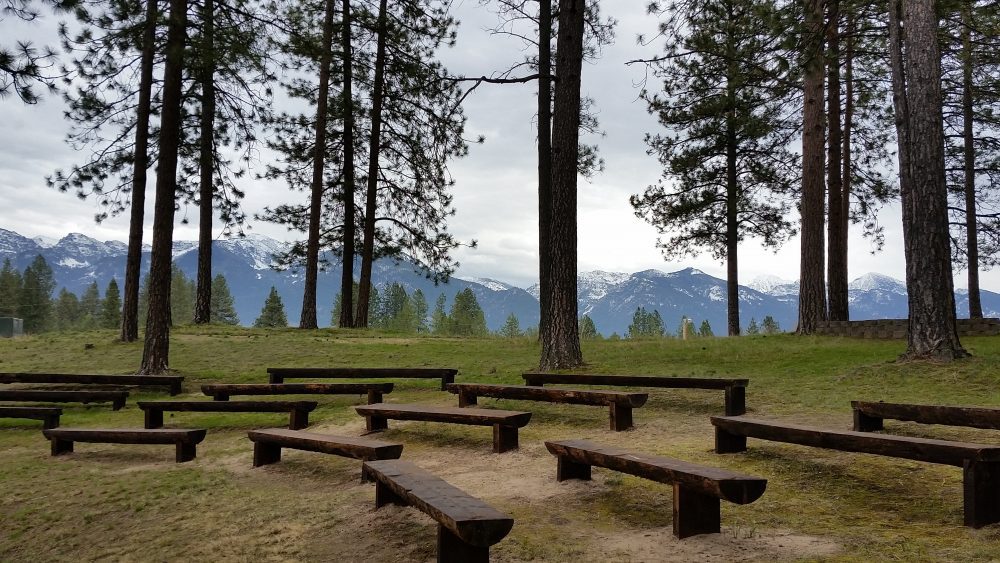 Kathie Maiers is the project coordinator for Salish Kootenai College's (SKC) Restorative Teachings Early Childhood Education initiative in Montana. A native of the state, Maiers is a descendant of the Salish and Kootenai tribes. She is also a graduate of the college, which is located on the Flathead Reservation—home to the Salish, Kootenai, and Pend d'Oreilles tribes—and has worked at the school for 19 years. She is a mentor to two Visionaries whose focus is working on revitalizing native language and traditional native games via early childhood education.
"What we'd found in our community and in our early learning centers is that people are not using the language in a conversational manner," says Maiers, pointing out that it is easy to teach the words for numbers and colors, but deeper language learning must become the focus in order for it to be sustained. To enhance that focus, SKC implemented a native language degree last year. "When we start intentionally speaking in a conversational manner, it's easier for concepts to be learned by our little ones," she says.
Maiers said she and her colleagues also found that most native language speakers aren't necessarily teachers, and so the new degree program incorporates pedagogy into students' education, and is "teaching the language, but also teaching them to be teachers."
Since its recent inception, the degree program has become one of the fastest growing at the school in years, with over 24 students enrolled just this school year. "I know [compared to] larger colleges or universities, that doesn't seem like a lot, but when we're talking native language, that is huge," says Maiers, who recalled that her father, as a child at an Indian boarding school in the early 1900s, was discouraged from speaking Salish. "When we're in such a crucial time, losing more and more of our elders, to see this growth and passion students have for keeping the language and the culture, it's really great."
Indigenous Visionaries fellow Kayla Dix, whose focus is native language revitalization, teaches at a children's horse camp where she incorporates language instruction into camp activities. Dix, a Salish tribe member, has also taught adult learners through a language program on the reservation as a language and culture specialist. As part of the professional development aspect of her fellowship, she has presented at the annual Salish Language Institute in Washington State.
Maiers' second fellow, Joni Connelly, was born and raised on Montana's Blackfeet reservation and is a mother of five, including one child who has special needs. Through advocating for her child, Connelly learned strategies and best practices, and chose to teach other parents advocacy skills as part of the community extension portion of her fellowship. "She's really passionate about advocating for other families [who] need help in learning how to support and voice their concerns for their child, specifically in education," says Maiers.
Learning Native Heritage Through Play
Along with facilitating the parent support group, Dix and Connelly built on an earlier collaboration between the College Fund and the Montana Special Olympics, incorporating traditional native games into the Special Olympics curriculum. As a result, the curriculum, which includes learning how to make the equipment that goes along with the games, has since become a training that several Salish Kootenai College students were able to receive and become certified in. "Now, the curriculum is not just sitting there," says Maiers. "It's being utilized within our communities and early learning centers on the reservation."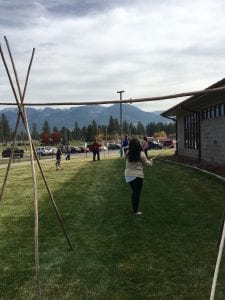 One of the games, double ball, is a popular field game played with a ball, stick, and net, and involves running and catching the opponent's ball before it goes over the net and into a goal. "There's a lot of laughing, and [the game] is developing those skills that were needed for hunting," explained Maiers, who described some of the practical reasons behind many traditional native games. "There are [guessing] games that help with intuitive thinking, and a hoop and ring game [in which one player will roll a hoop and another will try to aim and throw a sharpened willow stick through that moving hoop] that develops a sharp eye and judging distance and movement."
Maiers says that thanks to the work of the Indigenous Visionaries fellows, the goal of the earlier project—for "native games [to] be something that we would see being played in our communities and in our playgrounds"—is being realized.
The professional development piece of the program for SKC fellows has included a trip to the National Association for the Education of Young Children with Maiers, as well as a virtual meeting and conversation on leadership with Joyce Silverthorne, a Salish tribe member and former director of the Office of Indian Education in Washington, D.C. "It was a really powerful conversation—the ladies were able to ask her how she navigated that path between the two [native and non-native] worlds," says Maiers.
Both Dix and Connelly will graduate with degrees from Salish Kootenai College's early childhood education program and will be licensed to teach children from preschool to third grade. Maiers says that being part of the program as a mentor has been the highlight of her career. "They both have clear visions of what they want to happen in their communities, and they're already doing amazing work—I can only imagine what the future is going to hold for them." 
Healing Addiction and Trauma Through Native Arts
LaVerne Whitebear is a second-year student in the behavioral sciences associate degree program at Sisseton Wahpeton College (SWC), located on the Lake Traverse reservation in South Dakota, where she lives with her husband and children. She is a member of the Fort Peck Assiniboine Sioux, and grew up on the Fort Peck reservation in Montana. Whitebear's husband, originally from Lake Traverse and an enrolled Sisseton Wahpeton member, is a Dakota language instructor at the college.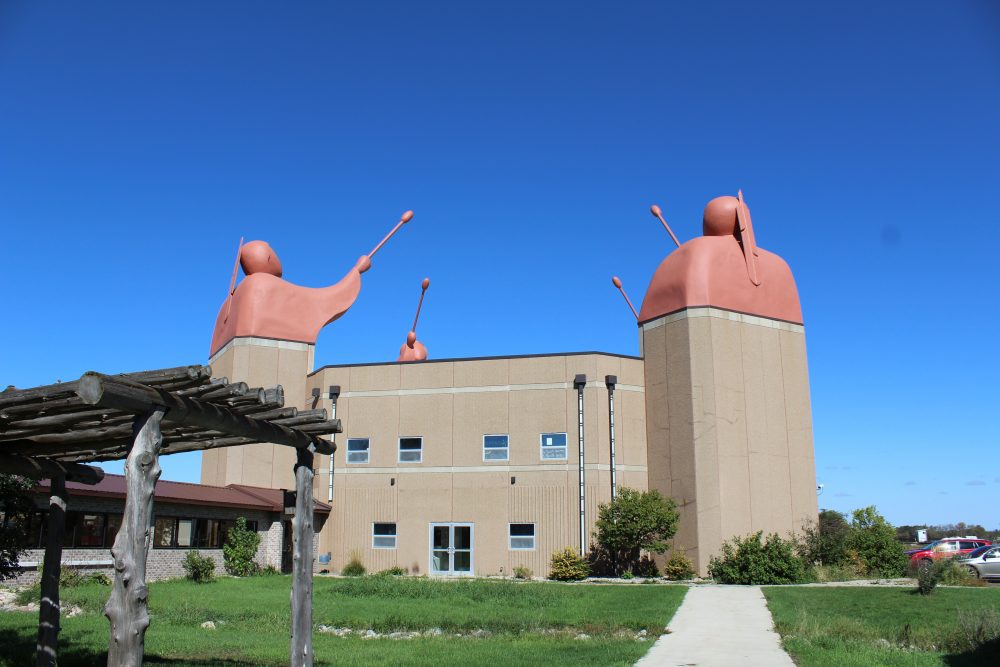 Having been in addiction recovery for 17 years, Whitebear started her education with the goal of becoming an addiction counselor, but her plans changed. "Having to reach out for mental health services myself, I found that there was such a lack of help out there for us through the Indian Health Service [a federal health program for American Indians and Alaskan natives]. You can call in at any time, and unless you say you are contemplating suicide, it will be no less than 30 days to get an appointment." Whitebear recounts, in witnessing the experiences of other native people seeking mental health services, there is often distrust in formalized or government systems, and as a result, too many people go untreated.
Now, her long-term vision is to return to Fort Peck and establish a therapeutic living facility for disadvantaged, high-risk youth. "My home [back in Montana] is a very sad place, and the ones who I feel are the most hard hit are the kids," says Whitebear. "My story is the same as so many other people's story, we're no different; we just have a different location." Whitebear envisions the facility's services as being more mobile than traditional ones, and positioned to help not only people in her hometown but other indigenous communities on the Plains with things like traditional farming techniques, healthy eating, and restoration of the tribes' kinship value system [how one treats one's relatives].
Because she'd moved to her husband's reservation and knew few people, Whitebear's community expanded when she began attending Sisseton Wahpeton College. "It was nice to be doing something positive in a native community, and getting involved in different organizations," she says. But her personal healing journey accelerated when she took a course called American Indian Women that focused on native women's stories, taught by Erin Griffin, director of Dakota Studies at the college, and the woman who would eventually become her mentor in the Indigenous Visionaries program.
Whitebear says the class was a huge turning point for her, as she learned about issues facing native women from pre-colonization to present day, and the myriad barriers that exist for them to access and receive justice. She noted that the layers of tribal code in place, questions of jurisdiction between tribal officers and state officers, understaffed reservation police departments, and a reservation's physical boundaries all impact the ability of a person to get help if needed.
A year after the class, Griffin approached Whitebear about being an Indigenous Visionaries fellow. Initially hesitant, Whitebear says she trusted her teacher's confidence in her, and agreed.
A Couple of Stitches
Whitebear was first introduced to quillwork in Montana by her sons' grandmother several years ago. The materials used in quillwork are animal hide—usually buffalo or deer—and the animal's sinew, which acts as thread, and an awl, a tool that pierces the hide. "She sat us down and gave us a little course," she says. "I had never known anything about it. She showed us a stitch, and said, 'that's all I know.'" Whitebear says that though she was initially intrigued and excited to practice, she reflects back now and knows that she wasn't ready emotionally and became overwhelmed. Practicing quillwork is understandably overwhelming, however, as it involves a large investment of time and tremendous patience. "On the best day, if I can get myself into a good place where I am balanced, I can sit and work for six, seven hours," says Whitebear about her quillwork practice today.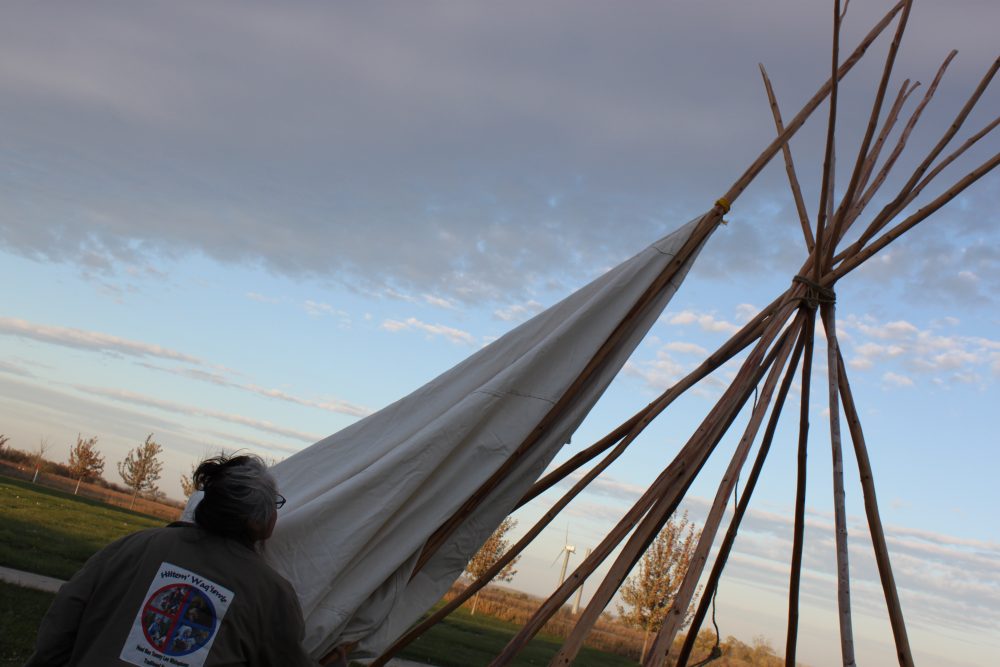 Five years after that first lesson, when Whitebear and her family were settled in South Dakota and she was ready, she began expanding her quillwork knowledge. Today, she knows about eight stitches, and feels a great deal of responsibility to continue Plains quillwork as it has been practiced for generations, using natural materials and incorporating geometric patterns and abstract depictions of things that are specific to her tribe and the region. "If you can think of embroidery, this is like our style of embroidery," says Whitebear.
Whitebear explains that traditionally, quillwork was done by women and carried out in winter. Women and children gathered in lodges, which were relatively tight spaces, and so sitting and working methodically on garments for loved ones and sharing stories was the custom. "In our teachings, we pass on to our young girls that [they] are industrious like the spider. He never sits idle, and prepares for the next thing." Whitebear is currently teaching quillwork to a teenage girl who reached out to her and comes to her home, where they usually work in silence at her kitchen table, over tea and a movie.
As an Indigenous Visionaries fellow, Whitebear's chosen community work has been to combine her personal experience with trauma with her practical knowledge of quillwork to offer instruction to women at a local homeless shelter and at a center for domestic abuse survivors. She not only wants to impart her quillwork knowledge to others in hopes of passing the culturally significant technique on, but because of what practicing it might provide to the people she teaches. "Maybe they can use what they're going through and channel that—use something bad and turn it into something good," she says.
Whitebear's attempts at pulling in participants have been unsuccessful so far, but she understands that the people in these places are in crisis and may not be emotionally ready to learn—much like she was after learning her first stitch. But she has not given up, and plans to return to both sites with a new strategy. "I'm just going to set up a table and [people] can come and look, and I'll say, 'if you want to sit and do this, I'll show you.'" Her determination is apparent, as is her desire to carry on tradition. "These things that our people have worn since the beginning of time . . . this is something that is ours. This is in my DNA, and I will never stop trying to teach people how to do to this." Whitebear describes the faint pinch of arthritis in her hand and wonders aloud if the teenager she's teaching will become a future teacher of this craft.
"Maybe in a few years I'm not going to be able to hold that needle as tight as I want or be able to get it through the exact little spot on the hide that I need to get that good circle."
The Space and Vocabulary to Explore What's Possible
SWC's second fellow, Jennifer Saul, has been working on creating a historically inspired "possible bag," a bag that native people and fur trappers used for centuries that was designed to hold all the items that would make its carrier prepared for "all things possible" on a given day. For her project, Saul learned to tan buffalo hide alongside artists.
For both Indigenous Visionaries fellows, language has been an integral part of their arts instruction. Mentor Erin Griffin says that was natural. "Growing up, I've always heard that language and culture go hand in hand, but I honestly don't know that I really understood it until recently. If you try to teach [either] one by itself, there's going to be something missing from that lesson."
Griffin recalled when she learned that lesson. For a workshop last fall, she and her students killed and butchered a buffalo in order to tan its hide. At the same time, the school had language programming running in the building, so Griffin and her colleagues decided to run the programs together.
"I think to really revitalize these types of knowledge, we have to do [more of] these things holistically," says Griffin. "The level of knowledge that was being shared was so much deeper than anything we had ever experienced before. Usually it's just an arts workshop and some cultural lessons and very little language—this time, the meaning was so much more significant, and the understanding was deeper."
Protecting Culture and Environment
Though she came to Fond du Lac Tribal and Community College (FDLTCC) unsure of what she wanted to study aside from a love for the environment, former Indigenous Visionaries fellow Arianna Northbird says that when the fellowship was introduced to her, "I wasn't sure exactly what I was going to do, I just knew what was expected of me."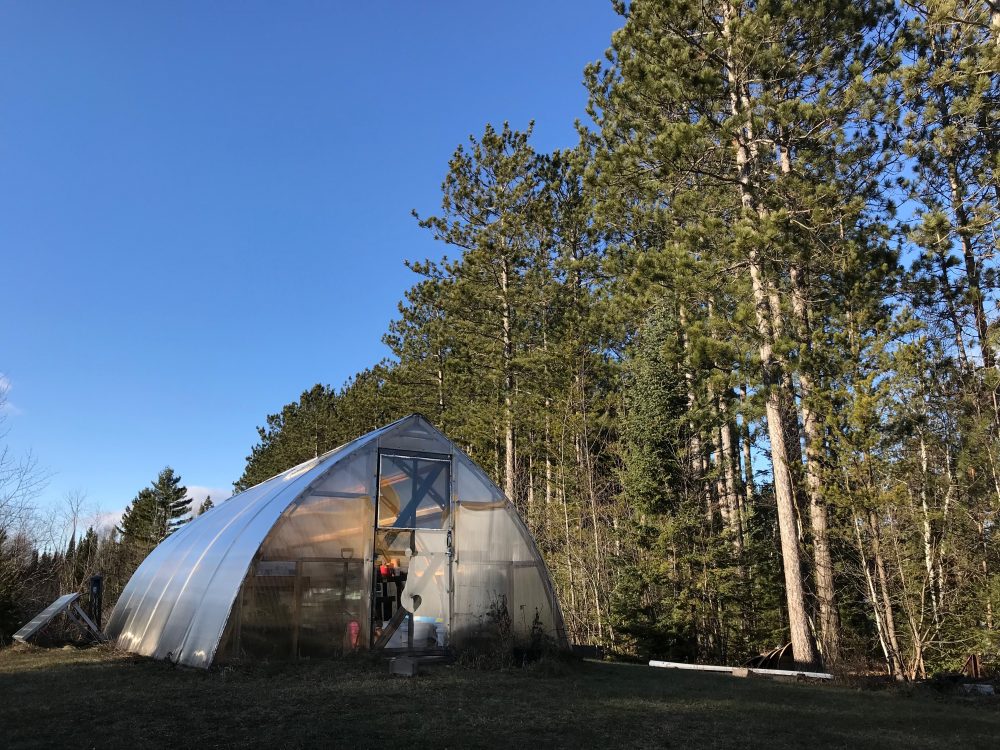 A descendant of Leech Lake reservation and an enrolled band member of Fond du Lac reservation in Minnesota, Northbird says she was raised in a non-native community but had exposure to her indigenous heritage. Armed with a passion for the environment, Northbird's tribal college education and participation in the Indigenous Visionaries program exposed her to scientific learning, native education on the interconnectedness of life, and the role she might play as an environmental advocate.
In both the fall and winter of 2016, Northbird visited the Standing Rock reservation to participate in protests against the Dakota Access Pipeline. She recalls that being part of that organized action with other native people, many of whom were in prayer, was transformative in a spiritual sense, but made her think holistically about the impact of pipelines on surrounding environments and global warming's effects on the region in which her reservation is located. "The globe's temperatures are rising, changing our landscapes and pushing back the trees that are important to us. Our [Fond du Lac's] boreal forest [comprised of coniferous trees like pines and spruces] is moving north within our reservation line. But we can't move our reservation with the trees," she says.
The fellowship's environmental sustainability initiative at FDLTCC built on previous efforts at the school. Along with her Indigenous Visionaries partner Kayla Jackson, Northbird's community extension project was planning a week's worth of culturally centered events in observation of Earth Week on the school's campus. The week included painting, poetry reading, a film screening, and presentations on student research and work being done in the school's environmental institute, as well as a planned discussion with Sage LaPena, a native ethnobotanist. "She [planned to present] on native ecological knowledge, our interconnectedness with the land, and our scientific knowledge of plants and herbs," says Northbird.
One of the most successful events of the week was a run that took participants outdoors to interact with the environment. It attracted students from many different departments within the school and the community at large and, for Northbird, demonstrated how having a healthy, active lifestyle is not only beneficial to personal health, but an important part of native culture.
Northbird has since transferred to the University of Minnesota to continue her studies, but has taken on an unofficial role as adviser to current fellows in the program at FDLTCC. She says her experience as an Indigenous Visionary fellow was transformative, and she credits the program and her mentor with improving her self-confidence and developing skills, like event programming and public speaking, that she didn't know she had. "She basically changed my life," says Northbird, of her mentor Courtney Kowalczak.
This summer, Northbird is working on a University of Minnesota research project studying changing water quality on the growth and development of wild rice, a staple in native households that is harvested from lakes and rivers. After completing her post-secondary studies, she hopes to work with her reservation on natural resource management.
Their Time
The American Indian College Fund's Indigenous Visionaries program is in its second year, and program officers Kendra Teague and Bridget Skenadore have already seen growth in the fellows' practical skills, as well as in their desire to share what they've learned.
"Fellows who have graduated are coming back and helping not only in their community, but helping the new fellows," says Skenadore, who oversees Native Arts and cultural preservation grants for the College Fund. "These fellows [are] gaining the skills and knowledge they need to be leaders in reviving these art forms in their communities."
But sharing knowledge also requires a belief in your ability to teach and lead, and Teague, who oversees the College Fund's funded environmental sustainability projects, says this is an aspect of the program's design that is key. "Before Western systems, we had ceremonies and rites of passage that taught us how to do certain things and be in certain roles…with colonization and suppression of indigenous culture, various practices—including ability to speak our languages and participate in ceremonies—have been disrupted, and therefore we are creating other spaces…to bring women together to help build confidence." Teague notes that at the outset of any new program, desired outcomes are only hoped for and not guaranteed, but the the College Fund's hopes have been exceeded with Indigenous Visionaries.
A unique aspect of the program design is in its compensation of all participants, including the fellows, their mentors, guest artists, and speakers. "The students are attempting to get their degree, and have families, and are working," says Teague. "We're then asking them to do more than what they were doing, so we want to support—whether it's tuition or just hours spent on the work." This past school year, Indigenous Visionaries was funded at $45,000—$15,000 awarded to each of the colleges; this coming year funding will be at $60,000, or $20,000 each.
In discussing how systems of colonization and assimilation were forced upon indigenous populations, Teague notes that acknowledging and making visible the work of native women as disseminators of culture is long overdue. "When I look around at [women], they're always doing the things that they're doing—but are people acknowledging those things, and how are they acknowledging them? We're trying to create a space for people to do that"
"I feel like we've really been waiting," says Teague. "And it's just time."