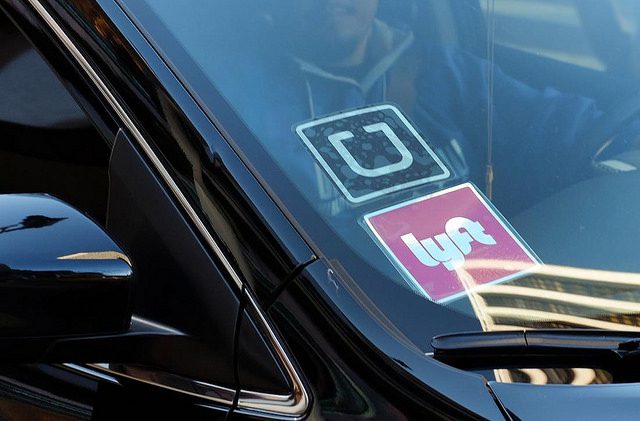 This week, ride-hail companies Uber and Lyft made a last-ditch offering to the New York city council in hopes of stopping the passage of new regulations that would curtail their growth in the New York City market. Their offer, $100 million to start a fund that would help struggling yellow taxi cab drivers make payments on loans for their taxi medallions—the values of which have decreased significantly with the advent of the ride-hail industry—was rejected by the council speaker. The package of regulations will be voted on next week, and include a 12-month freeze on new vehicle licenses, which would be a real threat to the companies' bottom lines.
This article on neighborhood businesses and their role in gentrification has some great anecdotes—and tips for business owners themselves. "If you're giving a nod to a neighborhood's Black history, don't go back to the '80s or '70s. What's going on today? If it's not connected to local people, local organizations, then it's probably empty and hollow, and just a commodification of the neighborhood," says John Schlichtman, co-author of the book Gentrifier. We agree.
It's now against the law for San Diego landlords to turn away tenants who use a housing voucher to pay for rent. The city council passed a source-of-discrimination ordinance to protect renters who use government assistance to help pay their monthly rent. We've written a lot about this issue recently, including a story about a woman who had a Section 8 housing voucher but was denied housing time and time again because landlords didn't want to "rent to those type of people." Research shows that laws prohibiting discrimination based on source of income increase the likelihood of voucher holders finding a place to use their vouchers, and moving to integrated and higher-opportunity neighborhoods. Also be sure to check out the latest Answer column on this very topic, and download a PDF to print and distribute.
Addressing food insecurity at colleges: Come September, the University of California-Berkeley plans to enroll eligible students in CalFresh, the state's version of the Supplemental Nutrition Assistance Program, to help address food insecurity on campus. According to a survey, "38 percent of undergraduates and 23 percent of graduate students deal with food insecurity at some point during the academic year," The Washington Post reported. The school already offers a food pantry for those in need and it participates in the Swipe Out Hunger program, which allows students to donate their unused meal plan credits to other students. It's great to see the university stepping up to help, and we hope other universities will do the same and more—like addressing the cost of campus food, which continues to rise like the cost of a college education.
If a bill proposed by the Maryland State Senate is approved, landlords will have to prove their rental units are lead-free before courts will hear an eviction case. "If landlords are supposed to be forbidden to rent unregistered, unlicensed properties, they should also be barred from evicting tenants living in those unlawful rentals," according to advocates who spoke with The Baltimore Sun. Almost 5,000 children in the state have been diagnosed with lead poisoning in the past decade, the Sun reports.
Residents who live in 60 low-income housing cooperatives in New York City are in danger of losing their status as owners due to unpaid bills—almost $1 million in total—and building issues like pests, mold, and lack of heat and hot water, according to a report in The New York Times. If the issues aren't addressed soon, the buildings could be sold to developers for as little as $1. "What you're doing is rewarding the bad boards, you're rewarding the bad management, and you're punishing everyone else . . . This is a handoff to developers," says Glory Ann Hussey Kerstein, a member of a coalition that has helped cooperatives avoid foreclosure. While there are less limited-equity housing cooperatives now than in the past, there has been some growth of the resident-controlled, long-term affordable housing model in recent years.
A group of architects in Los Angeles were challenged to come up with several homeless shelter designs using a $1 million budget. The shelter designs range in size from 50 to 150 beds, and as the Los Angeles Times notes, none look anything like the prototype shelter that is opening soon in downtown L.A., which is a grouping of trailers adjacent to a freeway. This collaborative effort, sponsored by the Urban Land Institute and done in response to the mayor's $20 million "A Bridge Home" initiative that includes building shelters in each of L.A.'s 15 city council districts, now involves real estate company and architecture firm interns at two corporations who are looking into where the shelters can be placed to maximize integration into their surroundings and make residents feel part of a community.
What else are we reading?