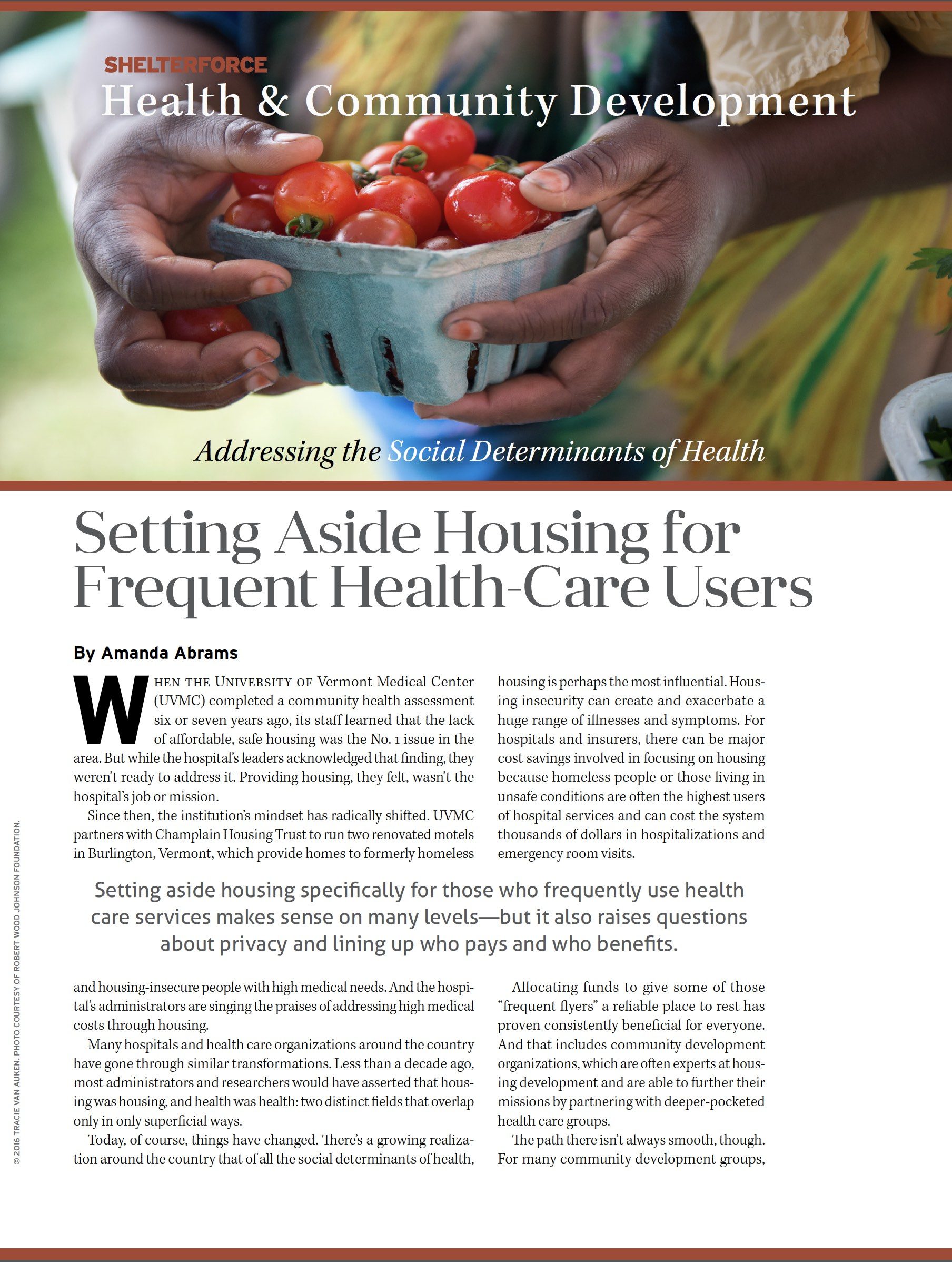 Communities need more than just housing. They need good schools, safe streets, adequate transportation, arts and culture, and, of course, equitable access to health services and an environment that promotes physical and psychological wellbeing. We've been writing about the health outcomes of housing and community development since our founding in 1975, however, we now have a way of understanding the outcomes of our work and a language to describe it. We launched our health and community development desk in the Winter 2018 issue, and we continue to delve into the intersection with our second supplement.  
Included is an article by Amanda Abrams, who writes about setting aside housing specifically for people who frequently use health care services and how that makes sense. It also raises questions about who pays and who benefits.
The second piece is by Rachel Blake, who writes about energy insecurity. In most states, a person can avoid or delay utility service termination if the shut-off would significantly harm their health. But the process is complicated—and delays can be deadly.
Click here to read more of our health coverage.