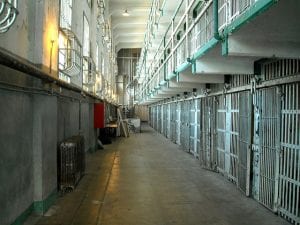 A new study has revealed a surprising trend: Black incarceration rates have fallen by 20 percent since 2005, while incarceration rates for whites have increased steadily, nearly doubling from 1990 to 2013. The study doesn't give an exact cause as to why these trends are occurring, and there is a possibility that data has been inaccurately reported. For instance, the "increases in white jail incarceration rates may be due in part to inaccurate data entry practices in some places that impact how white and Latino/Hispanic people are counted." So while this is a surprising trend, let's not get too excited about possible change until we could get a more detailed look at what's happening in a highly complex, and oftentimes inconsistent, jail system.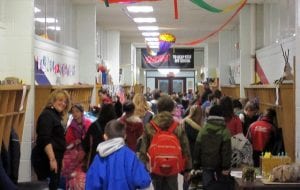 What can reduce student absenteeism and emergency room visits, and save parents money? A school-based health center could be the answer. At a Baltimore elementary/middle school where a health clinic has operated for the past two years, there's been a 23 percent drop in chronic absenteeism among students with asthma and a 30 percent drop among students with ADHD, according an article in the Baltimore Sun. Also, in the past three months, the center helped avoid almost 200 visits to the emergency room. "Every time a parent has to pick up their sick child from school, they're missing hours of pay and maybe endangering their future at their job." This tactic does make sense, and while the costs could add up (an analysis estimated that if the model were duplicated citywide, it would cost an additional $45 million annually), in the long run, we think it's definitely worth it.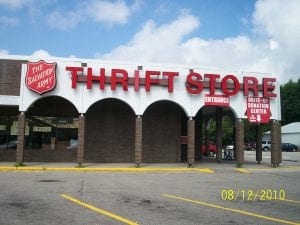 Boulder, Colorado, is rapidly losing its low- to mid-range housing stock, and commercial businesses that catered to the needs of those residents may be starting to leave the city, too. The recent closing of a Walmart was preceded by closings of a dollar and thrift store, and in the midst of a robust city economy, announcements of two other discount store closings have analysts stumped. We're stumped as to why they're stumped, because whether these businesses are leaving to follow their consumer base or because retail rents are becoming as unaffordable as residential, it shows that rising real estate costs have a ripple effect throughout markets that sometimes can't be foreseen.
Speaking of ripple effects, the Trump administration's increased immigration enforcement with arrests, detentions, lawsuits, and threats is sparking a crisis in the home health care industry. In major cities like Boston and New York, up to 40 percent of home health aides are immigrants. Whether they are undocumented, in limbo due to tenuous immigration status, or simply live in a household with family members who are, fear of arrest is having a negative effect on staffing pools. Hiring managers have noticed a significant decrease in the number of applicants. Three years ago, Ai-jen Poo of the National Domestic Workers Alliance talked about the looming shortage of caregivers in the U.S. (and why we need a new approach to this work) as the country ages and lives longer, but with this week's SCOTUS decision on bond hearings for undocumented immigrants, our immigration policy limbo is adding another layer to a problem that isn't going away.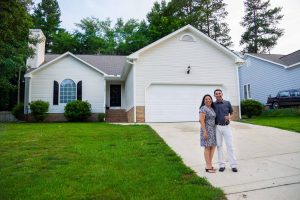 The homeownership rate for Hispanics has increased again, according to Housing Wire. For the past three years, Hispanics have become the only demographic to increase their homeownership rate. The surge can be contributed to the growth in the Hispanic population, which is projected to lead U.S. household growth by 2024. Despite the good news, there are some challenges the Hispanic community faces when it comes to homeownership, including affordability and increased deportations, according to the article.
How can the U.S. housing stock evolve to accommodate different family sizes and needs? How about a flexible unit with adjustable walls and furniture? Visitors of the National Building Museum in D.C. can walk through "a full-scale, 1,000-square-foot home designed to comfortably house a multigenerational family," which can be converted to house for roommates in their 20s to an ideal space for an elderly couple, according to Fast Company. What a fascinating idea. We need more family friendly cities, especially since developers have been building a disproportionate number of studio lofts and luxury one-bedroom units, but we also need to make it so these spaces can be used for different family sizes in the future, too. We want to see more of these flexible homes.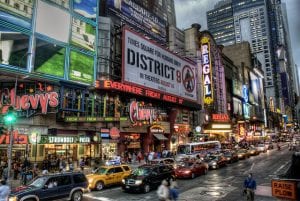 In the early days of ride-sharing, it was suggested that companies like Uber and Lyft could help lessen traffic in cities. With the presence of more ride-hailing companies and public transportation as options, folks wouldn't need a personal vehicle and thus traffic would be less congested. But that's not even close to happening. Studies show that ride-sharing is, in fact, increasing congestion in cities all over the U.S. And, ride-hailing services are taking away from public transportation ridership. Can't say we're surprised.
We're not sure what's worse about Ben Carson's HUD office dining set purchase—the fact that it came on the heels of announced plans to make big cuts to the department's programs, or that amidst his oft-repeated talking points about the poor needing to do more with less, he seemed to think its $30,000 price tag wasn't too much. It is abundantly clear that his reality is not ours, we're just hoping the two don't ever get the chance to collide.
Old whine, new bottle: The distraction of painting fair share affordable housing requirements as a environmental menace has reared its head again in a Paul Mulshine column on NJ.com, this time with a new, less obviously racist spin on it. Since everyone is moving back to the city, argues Mulshine, why not put all the affordable housing there. He does get a little confused about whether the places he thinks affordable housing shouldn't be built are pathetic abandoned suburban mall lands no one wants to live in any more, or pristine small communities that shouldn't suffer the indignity of new development. While he's completely right that affordable housing should be built in popular urban destinations, and the fair share calculations should (and do, despite his assertions) take population trends and environmental concerns into account, he misses a few facts about the town he feels is currently being wronged. Particularly, there was an easy way to avoid the problem: if the town hadn't resisted implementing its fair share of affordable housing units under New Jersey's fair share housing law in the past, and instead supported some 100 percent affordable developments, or purchased and converted existing buildings to affordable, it wouldn't have left itself legally open to being forced to take a bigger development that includes market-rate as well as affordable units.
Research has found that neither lack of access nor lack of knowledge explains the diet choices of people living in economic insecurity. We also have to account for the fact that less healthy food is an easy, affordable way to show affection for parents who are worn down by having to say "no" to their kids about amenities and pleasures that are more expensive (and yet routine for financially stable households), says Priya Fielding-Singh in the LA Times: "Living in poverty or affluence affects more than our access to healthy food: It shapes the very meanings we attach to food." The solution? Lifting people out of poverty.
The landscape of community development funding is shifting, with several new players in the mix. The Neighborhood Funders Group has moved beyond its funder affinity group work to launch the Amplify Fund, "an opportunity for funders to support work to shift local power structures and put decisions about local development in the hands of residents." Nine large foundations have joined to create Funders for Housing and Opportunity to "catalyze a movement that fundamentally changes the way we think about, talk about and provide housing in our country." (Watch Shelterforce for more on this soon.) Meanwhile, Living Cities has introduced possibly the first impact investing fund specifically focused on racial equity, the Blended Catalyst Fund. Philanthropy can't replace massive public cuts, but it's still good to know see this kind of energy and commitment to the field.
Your periodic reminder that loosening regulations doesn't necessarily create more housing: a former gay bar and two rent-controlled apartments in San Francisco have been converted into a single $6 million residence, exasperating housing advocates. Meanwhile, so many people are leaving the Bay Area that it can cost thousands of dollars to get an outward bound one-way U-Haul.
As suburban areas house a larger percentage of the poor, many researchers have talked about those jurisdictions' lack of capacity to provide services for a population they aren't used to housing. It's not just social services and transit that can be lacking. Health care providers who accept Medicaid can be few and far between outside the urban core, forcing some folks to travel 50 miles just to get seen by a doctor. That can't be a good outcome health wise, or pocketbook wise.
In the midst of the Trump administration's march toward deregulation, California continues to go its own way. The state's attorney general has created the Bureau of Environmental Justice, which will focus on low-income and Californians of color and the health disparities they face when compared with wealthier communities. The bureau will challenge federal deregulation and will seek to encourage companies to clean up contamination and pollution in areas that have been historically victimized.