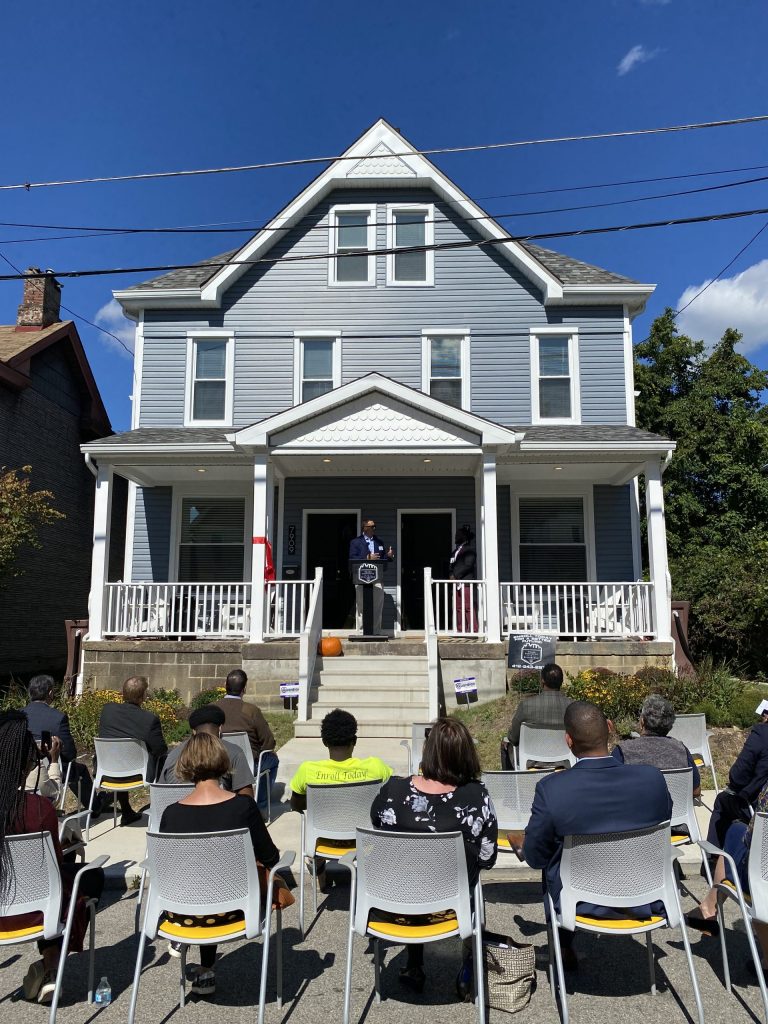 This article was written as a collaboration between the Island Press Urban Resilience Project and the Center for Community Investment.
Earlier in her career, Robin Hacke believed that money alone could solve the problem of underinvested communities. As Hacke observed in a Center for Community Investment video, she thought, "They don't have the money to do the projects and deals that they would like to do. We're going to bring money—presto!—problem solved."
Turns out it isn't that simple. Marginalized communities typically lack development plans, which take money, time, and skill to develop. But those plans are needed to apply for state and federal funds, so, when funding becomes available, the communities that are most in need are shut out. "You can load money onto an airplane, and fly it to Detroit, and have it just circle around and around with no place to land," Hacke said.
This is no accident. Because of structural racism, funding tends to flow toward the communities that need it least, often bypassing neighborhoods of color. The disparities between affluent neighborhoods and underinvested ones only grow over time.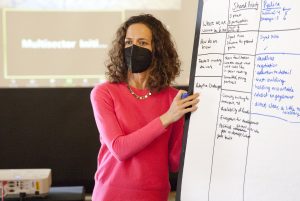 Hacke and her colleague Marian Urquilla set out to disrupt that pattern. Between 2010 and 2011, they developed an approach they called the Capital Absorption Framework, designed to help communities build "landing strips" for investment that will advance racial and economic equity. Communities and practitioners use the framework to work with stakeholders to establish shared priorities, develop a pipeline of fundable projects, and strengthen local policies and practices. Together, these strategies give federal funding agencies, investors, and grantmakers confidence in the long-term viability of a project.
Hacke and Urquilla have since shared that model widely through the Center for Community Investment (CCI), which they founded in 2017. The framework has helped dozens of communities acquire the funding to realize their goals.
Here, we take a look at three long-disinvested communities that have used CCI's framework to bring in nearly $50 million in federal and philanthropic funding, and explore how others can attract more investment in the future.  
Putting Community Priorities First in Central Appalachia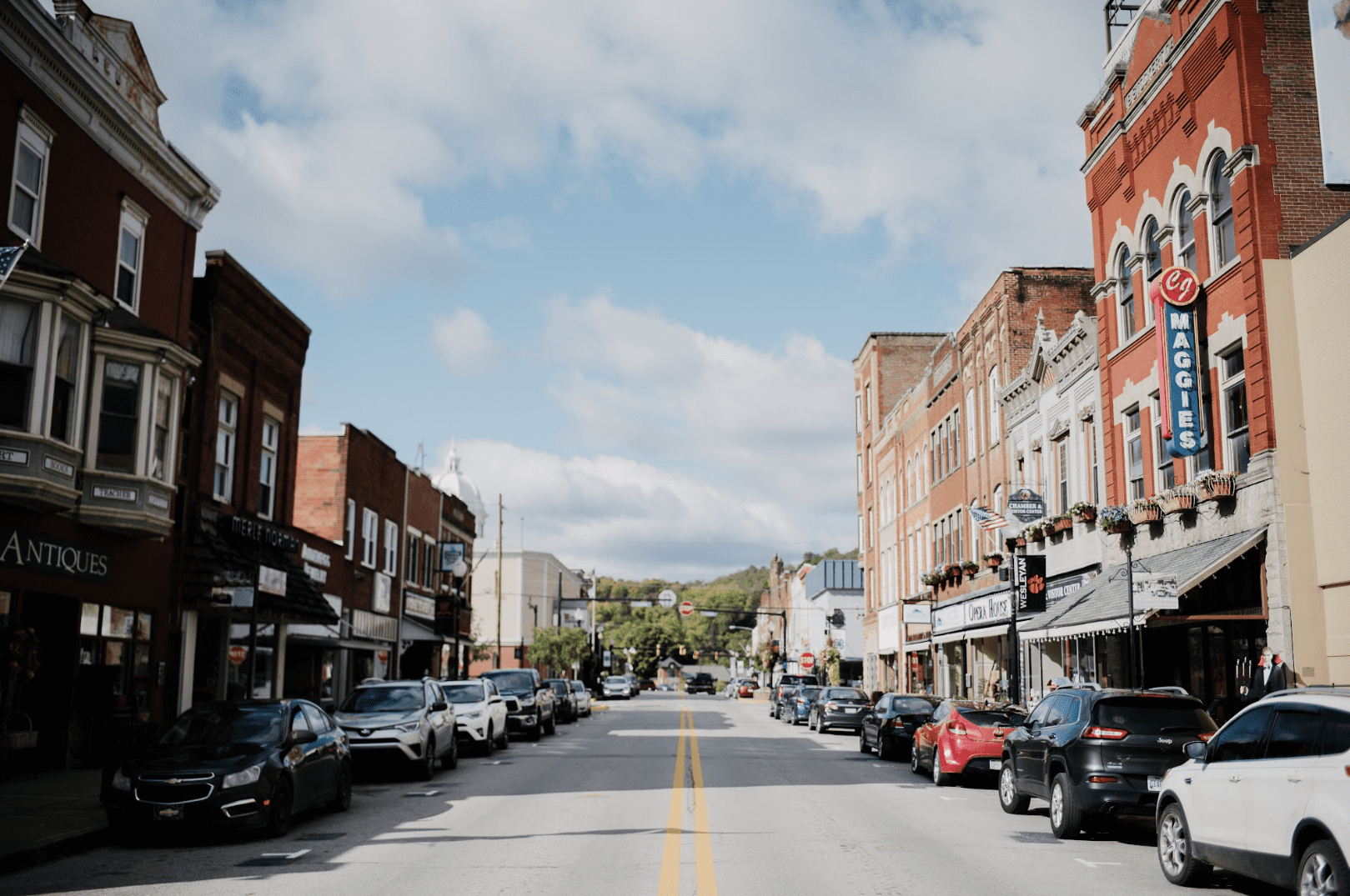 In Central Appalachia, the process of working together on shared priorities began decades ago. The region, which includes the mountainous counties of Kentucky, Ohio, West Virginia, Virginia, Tennessee, and North Carolina, has a strong network of grassroots organizations and community economic development groups, some dating back to the War on Poverty in the 1960s. In 2011, as the coal industry entered a death spiral, two of those groups—Mountain Association and Kentuckians for the Commonwealth—convened thousands of residents and grassroots leaders to identify a shared priority: a thriving post-coal regional economy.
After decades of underinvestment, federal dollars began to flow toward Central Appalachia in 2015. That's when the Appalachian Regional Commission launched the Partnerships for Opportunity and Workforce and Economic Revitalization (POWER) initiative, which has since devoted $370 million in grants to support the region's shift away from coal.
But the region wasn't equipped to use those funds. Central Appalachia didn't have enough fundable projects, and there wasn't enough communication between the funders and the communities they wanted to help. So, in 2016, the Appalachia Funders Network (AFN), a regional funders' affinity group, convened partners to bolster the regional investment ecosystem through collaborative design and planning. By participating in CCI's Connect Capital initiative, the partners learned about the capital absorption framework, which is now integral to their approach.
As a result of this years-long planning effort, AFN and its partners created Invest Appalachia (IA), which aligns investment capital with community priorities: clean energy, community health, creative placemaking, and food and agriculture. IA raises funds from philanthropy, investors, and government agencies, then uses both grantmaking and traditional financing to support a pipeline of local projects.
An ongoing challenge facing IA was the disconnect between financiers and community development practitioners on the ground. Andrew Crosson, founding CEO of Invest Appalachia, says this causes "a breakdown in understanding of the project's purpose and intent… As a result, the deals that do get done in low-wealth places are generally those that are the easiest to do."
To close that gap, IA trains "community investment framers," a concept created by CCI. These framers are deeply connected to the community, but develop the technical knowledge, language, and tools to frame a project for investment. By translating community priorities into the language of finance, framers ensure that development addresses community needs.
Today, these efforts are paying off. Throughout Central Appalachia, networks and organizations involved in community finance and community development—including banks, CDCs, CDFIs, local housing organizations, and local developers—have built a pipeline of investable deals. The decades of collaboration that led to IA have also helped create a robust enabling environment for investment, with community foundations, downtown groups, and institutions of higher education actively engaged in advancing projects toward investment readiness.
In its first full year of operation, IA is on track to deploy $10 million in new blended capital investment, which is helping to leverage about five times that amount from other sources, according to Crosson.
Already, those investments are having an effect in the region. With flexible financing and a loan guarantee from IA, a local CDFI was able to help a grocery store in eastern Kentucky buy solar panels and energy-efficient equipment that will reduce operating costs. In a former coal-mining community in West Virginia, Crosson reports that IA supported the redevelopment of an industrial building that will serve as a hub for green businesses. As of January, IA had raised $19 million of its $40 million fundraising goal.
More broadly, the region is seeing significant new investment, including ongoing POWER funding and support from the Appalachian Regional Commission, as well as CDFI lending and investment by both local and external funders. And the region is better able to absorb those funds, with robust and thoroughly vetted plans in sectors from clean energy to community health and downtown revitalization.
A Focus on Preservation in Pittsburgh
Pittsburgh, like many American cities, has a severe shortage of affordable homes. In 2016, there was an estimated shortage of over 17,000 units for very low-income households—with ever-growing demand across broader Allegheny County. Recognizing housing's impact on health, UPMC Health Plan, a health care provider and insurer, began examining ways to preserve and increase the city's supply of affordable homes.
But the organization soon realized it couldn't take on such a challenge alone.  
In 2018, CCI recruited six health care organizations for its Accelerating Investments for Healthy Communities (AIHC) initiative. The members, including UPMC, would work to provide affordable housing in their localities. Separately, the members convened local partners, and UPMC's group determined that preservation of existing affordable housing was key. "What's the good of funding two more LIHTC deals of 100 units if we lose 500 units?" Kevin Progar told CCI. Progar led the UPMC team for AIHC and is now a staff member at the Center for Community Investment.
To meet its new goal, UPMC started the Preservation Working Group, a critical step in creating an effective enabling environment for preservation. Today, the group identifies affordable housing in Pittsburgh that might be at risk, leads efforts to keep these properties affordable, and advocates for preservation policies and programs.
[RELATED ARTICLE: Rescue Plan has Billions Available for Housing, Advocates Urge Officials to Take It]
The group takes a proactive approach to preservation. It uses the HouseCat database to identify properties that are strategically important to maintaining affordability, which can then be preserved by housing nonprofits.
Because the Preservation Working Group had established shared priorities and created a pipeline of affordable properties to preserve, it was ready when American Rescue Plan Act (ARPA) funding became available. The group was able to obtain $10 million in ARPA funding for preservation work in Pittsburgh. And UPMC worked with local foundations to start an $11 million private capital fund, Preserve Affordability Pittsburgh, to help nonprofit buyers compete with market-motivated investors.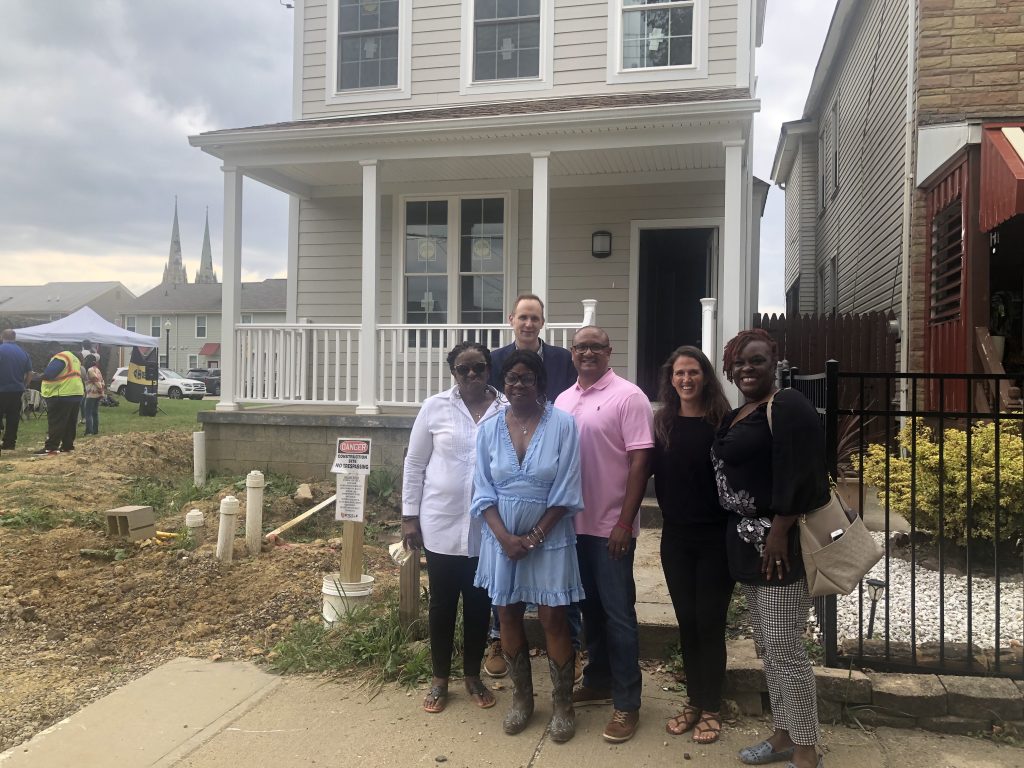 To date, two investments by UPMC have helped fund the construction or preservation of over 350 affordable homes through Bridgeway Capital's Affordable Housing Loan Program, Progar says. Separately, UPMC Presbyterian hospital supplied parcels that will create a LGBTQ-friendly senior housing community in Pittsburgh through the Low-Income Housing Tax Credit Program.
Members of the group also succeeded in increasing the state housing trust fund from $40 million to $60 million annually, Progar says. The trust fund expands low-income housing, works to prevent homelessness, and promotes homeownership. And earlier this year, the Preservation Working Group, in conjunction with other advocates, received a $125,000 grant from the Pennsylvania Housing Finance Agency to create and preserve affordable rental housing in Pittsburgh.
Preventing Displacement in Maryland
It's a painful paradox: When cities build much-needed transit in low-income areas, property values skyrocket, rents rise, and longtime residents are priced out. That's what many fear will happen along the new Purple Line in Washington, D.C.'s Maryland suburbs. To prevent displacement, The University of Maryland's National Center for Smart Growth established the Purple Line Corridor Coalition (PLCC) in 2013. With help from Kaiser Permanente, a member of CCI's AIHC initiative, the group identified an ambitious shared priority: to preserve or create 17,000 affordable homes on the corridor.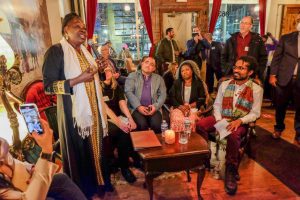 "You really need to start early if you want to get ahead of what we see happening in the D.C. region and beyond," current PLCC director Sheila Somashekhar told the Washington Post in 2021. Some of the communities along the line's planned route, she added, are "the last bastions of affordability in our region."
As a public-private coalition, PLCC includes representatives of state and local government, nonprofits, foundations, and businesses. The coalition hired a housing development coordinator, Vonnette Harris, to create a pipeline of development and preservation deals. By the end of 2022, the coalition's fund had invested $8.8 million in 861 homes, with many more on the way.
Recognizing that many community groups have the motivation, but not the capacity, to preserve and create affordable housing, Harris works to "get projects shovel ready, so they are able to apply for funding opportunities as they arise," she says.
When an affordable apartment complex near the Purple Line was put up for sale, its tenants sought to buy the building themselves, fearing displacement, but lacked the resources. Harris says she arranged funding for the purchase, including public and private loans and a grant from the city government. With Harris' guidance, the city government established a small fund to help other tenant groups purchase and preserve their homes.
[RELATED ARTICLE: How It's Working—Laws That Help Tenants and Nonprofits Buy Buildings]
Throughout the Purple Line corridor, Harris is mobilizing a broad coalition of stakeholders to work together to ensure that the area continues to have affordable housing options. "Yes, you want the lending community, the CDFIs at the table. But you also want the development community, government officials, community organizations—as well as institutions of higher learning, health care providers, and faith leaders. It takes a village to do this work," she says.
Working with Prince George's County staff, CCI consultants completed the final stage in the framework: looking into existing policies and conditions in the area that could help preserve affordability in the corridor. CCI consultant Michael Bodaken uncovered a dormant law that would give Prince George's County the right of first refusal to acquire affordable multifamily buildings that are about to change owners. Instead of purchasing the properties, the county's Department of Housing and Community Development can pass them off to developers, without compromising their affordability. 
By early 2023, DHCD had already used its right of first refusal 25 times. As of February, the department had preserved 1,213 units across six properties.
The timing of this effort was critical, DHCD director Aspasia Xypolia told CCI: "Five to seven years from now, when rents have escalated more, there will be no value to this—there won't be anything to preserve then," she said. "The window of opportunity is now."
Prepare for Opportunity
For those working in America's underinvested communities, it's hard to know when the window of opportunity will open. "You can't tell when it will rain money," says Hacke. But new funding sources regularly appear from infrastructure investments, disaster recovery funds, and changes in the tax code.
Right now, the plane is circling. Substantial funds are earmarked for historically disinvested communities, including through the American Rescue Plan, Inflation Reduction Act, and Bipartisan Infrastructure Law. While time is short to prepare for the current round of funding, it's high time to prepare for the next round.