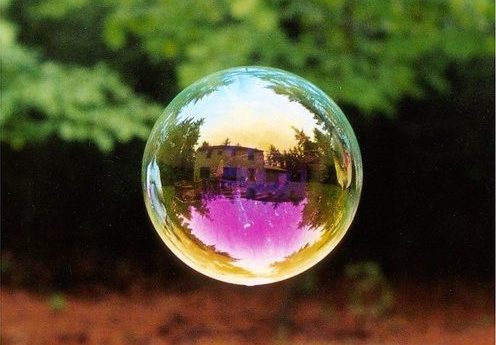 President Joe Biden released a far-reaching Housing Supply Action Plan in May that announces or proposes dozens of measures meant to sharply boost housing production. They include incentives for local zoning reform, new financing products from Freddie Mac and Fannie Mae, budget hikes for federal programs like HOME and LIHTC, efforts to promote manufactured housing and accessory dwelling units (ADUs), supply chain improvements, and increased recruitment of construction workers.
Many of the proposals are unlikely to come to fruition in the near future, including tens of billions of dollars of funding requests from Build Back Better, the reconciliation bill that died in the Senate last year. Some items require further analysis by HUD or the Federal Housing Finance Agency (FHFA) to determine if they are feasible, while others are broad vows to streamline agency processes or promote existing programs, such as COVID relief funding that states and cities can use to develop affordable housing.
However, the plan does offer a few genuinely novel measures that have already gone into effect or will in the coming months. In particular, the U.S. Department of Transportation is modifying its competitive grant programs to favor jurisdictions that adopt zoning rules allowing dense housing and transit-oriented development. DOT has already released three funding applications worth close to $6 billion that include those incentives.
Another significant move is a promise to finalize the income averaging rule for Low Income Housing Tax Credit (LIHTC) projects, which will make it easier to finance developments with units for very-low-income residents, particularly in rural areas. The plan also lists recent policy shifts by HUD and the government-sponsored enterprises or GSEs (Fannie and Freddie) to sell more foreclosed properties to owner-occupants and nonprofit organizations rather than corporate investors. Those should help slow the rise in home prices and the displacement of tenants in impacted communities.
While many of the items would improve access to affordable housing for low-income people, the document is billed as a plan to spur home construction across the board. It arrives as Biden is under intense political pressure to bring down historically steep increases in the cost of living ahead of this fall's congressional elections. "Tackling inflation is his top economic priority," the plan's first sentence reads. The proposed measures will "ease the burden of housing costs over time by boosting the supply of quality housing in every community."
The plan's expansive scope is an acknowledgment that current political reality and the complexity of the housing crisis necessitate a comprehensive approach, advocates say.
"There's a recognition that the problem is much broader than just the traditional capital-A affordable space and that the public funding is limited. So there has to be relief coming from multiple places," says Andrew Jakabovics, vice president for policy development at Enterprise Community Partners, a nonprofit affordable housing and community development organization. "It all starts with 'What's driving up the cost for people who are not looking for anything that has any federal touchpoints, or federal subsidies?' Oh, it's because land is expensive, materials are expensive, and labor is hard to come by."
A Carrot-and-Stick Approach to Reform
Experts say the new incentive for zoning and land-use reform is a historically significant intensification of the federal government's efforts to roll back exclusionary zoning, which discriminates against low-income people and people of color by suppressing construction of dense low-cost housing. The move follows YIMBY-inspired zoning reforms in the last few years in Oregon and California, and in Minneapolis and other cities, which made changes such as banning single-family-only zoning, permitting ADUs, and mandating affordable units in new developments.
Under the prior administration HUD had considered making Community Development Block Grant (CDBG) funding contingent on zoning reforms, but the idea was criticized because CDBG dollars go largely to less wealthy areas rather than the exclusionary suburbs where reform is most needed. The Biden administration has instead put the incentives into $150 billion of discretionary transportation grants funded by last year's infrastructure law, as well as U.S. Economic Development Administration grants.
"Seeing these incentives tied to programs other than just housing-specific programs is pretty exciting, and is emphasizing that housing is very tightly related to those other components," says Wendy Moeller, an urban planner in Cincinnati and board member at the American Planning Association. "From a planning perspective, long before this became a hot topic at the federal level, we have been talking about zoning reform. I've been doing this for 26 years, and to see the talk about zoning at that high of a level and how the changes we can make can really open up housing opportunities and housing choice, is great."
David Dworkin, president and CEO of the National Housing Conference, says the new carrot-and-stick approach to dismantling "thinly veiled racist policies" on land use is long overdue.
"The administration is finally, formally and clearly, embracing the irony that we are underwriting exclusionary zoning every time we give transportation dollars to a jurisdiction that is keeping people from building affordable housing near jobs, which elongates commuting times, wears down our highways and bridges as a result, and increases our carbon footprint," he says.
Dworkin notes that, unlike CDBG, DOT funding is potentially needed anywhere that roads need repair or redesign, including wealthy suburbs. "Those BMW tires are very expensive to replace," he says.
Moeller emphasizes that zoning reform incentives, while beneficial, are not a "silver bullet" that will significantly boost housing production on their own. For one thing, it will take years for them to be taken up by cities and towns and to have a noticeable effect. They will prod communities to think seriously about allowing options like multifamilies, ADUs, and manufactured housing, but not on the plan's very ambitious timelines, she says.
"A million ADUs in five years is truly aspirational," Moeller says, referring to projections from an Urban Institute study cited in the plan. "It's not likely to happen. But it is definitely one of the pieces of zoning reform that I myself have been encouraging communities to at least start discussing."
The process could speed up if Congress funds the $1.75 billion Unlocking Possibilities grant program, which was previously part of Build Back Better and is mentioned in the Housing Supply Action Plan. Those funds would help state and local officials eliminate barriers to creation of affordable housing, including manufactured home communities.
Reforms could also be more productive if several other tentative ideas are realized that would make it feasible for more developers and homebuyers to take advantage of newly relaxed zoning rules.
A revival of manufactured homes, for example, faces several obstacles, including the relatively high cost of personal property, or chattel, loans often used to finance purchases. The plan says Freddie Mac is studying the feasibility of purchasing chattel loans, which would push down interest rates for borrowers. Fannie and Freddie are already planning to buy more conventional manufactured-home mortgages, and HUD is working to improve FHA and Ginnie Mae Title I loan programs that support manufactured-home purchases.
Expensive and limited loan options are also a barrier to stepping up construction of more ADUs. FHFA and the Federal Housing Administration (FHA) are "exploring avenues" to help lenders develop new ADU financing products, especially for low- and moderate-income homeowners, along with options for single-family and 2- to 4-unit renovation projects, the plan says.
A Multifamily Smorgasbord
Housing advocates point to a few other elements that stand out among the smorgasbord of actions. Several of them could provide important boosts to multifamily development and some to affordable projects in particular.
One set of elements is meant to ease financing of apartment buildings and other multifamily construction projects. Fannie and Freddie are already purchasing more multifamily loans, investing in more LIHTC deals, and reserving at least half of their multifamily financing for mission-driven affordable housing, the plan says. They are looking into expanding programs that help developers refinance their more expensive loans when construction is completed.
Officials at Fannie Mae are also evaluating whether they can purchase lenders' Construction to Permanent multifamily loans, which essentially cover construction costs in a single permanent mortgage. That would lower transaction costs and interest rates for developers. "If this was allowed, it would be more economical to do multifamily construction," Dworkin says.
Biden wants to accelerate affordable construction in part by expanding the Low-Income Housing Tax Credit. Congress must decide this year whether to renew a previous hike in credits that was approved in 2018, and Dworkin and others say they are hopeful for a bipartisan tax package or a budget bill later this year that includes another major increase in LIHTC allocations.
The Treasury Department will also finalize the LIHTC income averaging rule by September, the plan says. The IRS released a rule in 2020, but it has been described as too complex and is rarely used. Previously, LIHTC developments had to set aside either at least 40 percent of their units for households making up to 60 percent of AMI or at least 20 percent of units for households making up to 50 percent of AMI, with rents set as affordable to those at the top of those income ranges. (Most developments set aside much more than 40 percent.) Income averaging allows LIHTC developments to instead set aside at least 40 percent of units at a mix of income ranges, all the way up to 80 percent of area median income (AMI), as long as they average out to no more than 60 percent.
Simplifying the rule will encourage more developers to use income averaging, advocates say. Dworkin says it will allow the economics of communities and buildings to drive project financing, rather than the other way around, and promote a healthier mix of income levels. Jakabovics says it will be especially helpful in enabling housing credit projects in rural areas. "Incomes in rural areas tend to be lower, which means that the lowest-income units tend to be really low and very, very difficult to support. The ability to bring in people at 80 percent of area median means that that internal cross-subsidy is incredibly valuable," he says.
Many of the plan's other measures to support access to affordable housing depend on congressional action. They include funding increases for vouchers, the Housing Trust Fund, the HOME Investment Partnerships program, and project-based rental assistance, as well as money to preserve HUD-assisted multifamily rentals and rural housing.
Advocates are hoping to see legislation in the near future that updates and streamlines HOME, which provides crucial grants to local housing agencies for affordable housing construction and rehabilitation but can be inefficient and difficult to use. In the meantime, the Housing Supply Action Plan says federal and state agencies will meet to discuss ways to align the application requirements for HOME and various other funding sources. That could allow applicants to submit the same data and the same forms to multiple state and federal programs, reducing their transaction costs and speeding up approvals.
Jakabovics says building an affordable project is costly these days and requires a mix of funding sources. "There's just a lot of layers in the capital stack, and having a consistent set of requirements that is totally streamlined is definitely non-trivial," he says. "The ability for one of the players to say, hey, we have guidance that we should defer in the event of X, Y, or Z being a funding partner—that can help bring everybody to the table that much faster."
More Uncertainty Ahead
The plan's goals are hazy: it says it will "help close American's housing supply shortfall in 5 years," and estimates the shortage is "more than 1.5 million homes," citing a Moody's Analytics report. That figure is based on a comparison of new demand to annual unit production, rather than on affordability, and it is far smaller than other estimates.
Dworkin puts the shortfall at 3 to 5 million homes, while the National Association of Realtors describes an "underbuilding gap" of 5.5 to 6.8 million units since 2001. The National Low Income Housing Coalition calculates a shortage of 7 million rental homes that are affordable and available to extremely low-income renters.
"It was uncharacteristically disciplined for the White House to pick the low number, but that works for me. We need to build the million and a half under any circumstances, so let's do that," Dworkin says. "I'm never going to get to that 3 million number if I don't build a million and a half."
Given the many moving parts in the plan, the work still needed to develop new financing schemes and other programs, and the uncertainty around congressional action, it is unclear how much more housing production it will stimulate compared to the status quo and over what time frame.
"I honestly have no idea," Jakabovics says. "Some of these things might get a lot of attention and not move the needle very much. Some may fly under the radar screen and actually be incredibly impactful."
The plan's outcome will also depend on factors such as how the economy fares over the next few years, developers' calculations about future demand and the profitability of building affordable housing, and a potential slowdown in household formation as a lack of housing leads young people to live longer with their parents and delay starting families, he says. Some of the elements are in place for a housing boom, but probably not at the scale described in Biden's plan.
"I tend to be skeptical about anything changing quickly, just knowing how long it takes to build anything. Yes, there's a lot of dedicated affordable housing sitting in the pipeline. If we can turn on that spigot, we can get the LIHTC reforms passed, those kinds of things, I think we can move fairly quickly on some of that," Jakabovics says. "Is that a million five? No, not in five years."