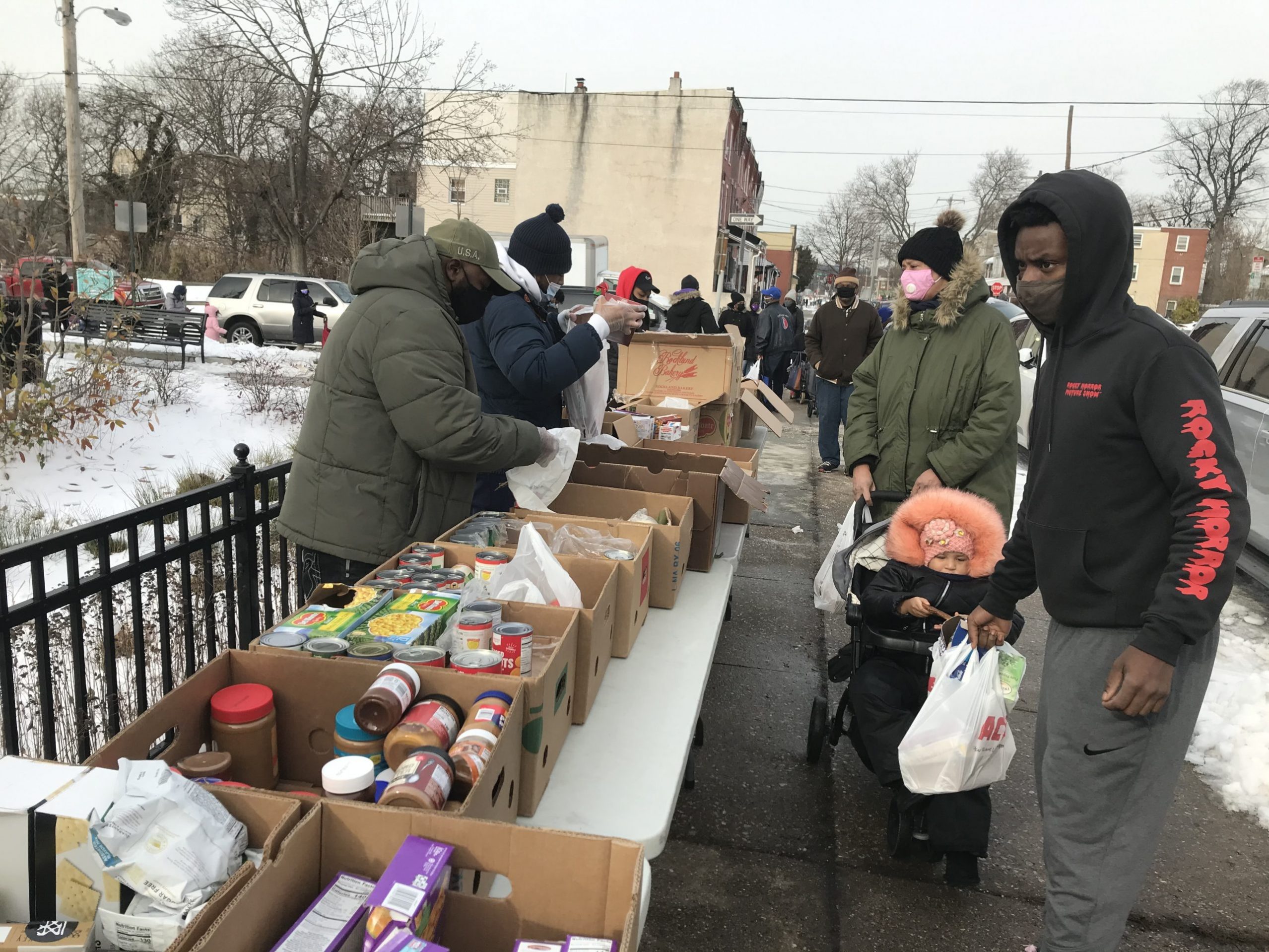 It had been a years-long battle, but in the end Cypress Hills Local Development Corporation and its allies and neighbors prevailed. In early 2019, the city of New York finally approved a pilot program that would allow low- and moderate-income residents of East New York to turn their basements into rental units with access to favorable loans, and technical assistance from organizations like Cypress Hills. The policy fit squarely within the group's mission: boosting homeowners' income while also increasing the community's stock of affordable housing.
But by mid-2020, a year after funding began flowing, the city shut off the tap and canceled the program. The coronavirus pandemic was paralyzing the country, and while New York was no longer the epicenter of the disease, there were many more immediate uses for the money.
For Cypress Hills, the loss of the program and its accompanying funding was a blow. "We had to lay off staff, which was heartbreaking," says Stephanie Becker, Cypress Hills' director of community development. "Ultimately we're lucky that we're doing OK, but it was pretty disruptive."
It wasn't just that the organization's long-range plans and funding were cut short. Since last spring, the community has been in crisis due to COVID-19, and Cypress Hills has had to pull out all the stops to address emergency needs like food and rent relief. It's done so, however, without the extra funds that might allow the organization to help residents more comprehensively or to build on its efforts for the future.
That's a predicament shared by many community development organizations around the country as the pandemic has raged on and on. Their staff feel obligated to help low-income community members with relief efforts and have been doing so for months on end. But the needs remain so overpowering that the organizations are unable to focus on much else—including their actual missions.  
A Tension Between Short and Long-Term Needs
"People come in to us like a resource point," says Becker of Cypress Hills, which has 21 offices throughout the neighborhood. As a result, staff have had a front-row view of the community's needs and have felt a duty to do whatever they could: establishing a hotline and a bilingual resource guide, supporting food pantries, providing families with gift cards to local grocery stores, and enrolling residents in a free city-led meal service.
"The emergency food work just took over," says Becker. "It was like patching a hole."
After months of crisis work, Becker says staff are now finally able to step back a bit and think bigger. They're interested in finding a way to track and coordinate benefits in order to better help residents. But while donors have been generous with funding dedicated to food security, finding the money for a more strategic effort hasn't been easy.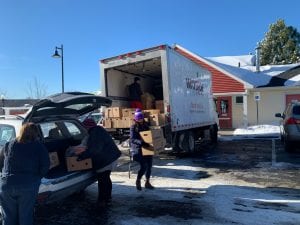 That tension between short- and long-term work is familiar to Dana Totman, president of Avesta Housing. An affordable housing provider and property manager in Maine and New Hampshire, the organization has pivoted to meet residents' immediate needs. Totman and his staff have provided schoolchildren and seniors with electronic devices and have upgraded Wi-Fi throughout Avesta's developments. And they've partnered with scores of food pantries and other feeding programs to make sure residents don't go hungry.
Meanwhile, the organization's affordable housing projects that were in development or under construction have all experienced delays, due to a diminished appetite on the part of investors to get involved in tax credit deals, as well as supply chain breakdowns and shrunken labor pools. At the same time, the region's housing prices are spiking, the result of New Yorkers fleeing the city to settle in New England over the past year.
"While we have immediate needs, we don't want to take our eye off our long-term goals," says Totman. "In one or two years, we know there will be problems beyond the pandemic."
In San Francisco, the story is similar. Chinatown Community Development Center owns and operates almost 3,600 affordable housing units, while also focusing closely on tenant organizing and leadership development. All of this has made the organization uniquely positioned to help the community's residents, to the detriment of some of its more strategic work.
"Fundamentally, from a programmatic standpoint, we have absolutely had to do new things," says Malcolm Yeung, Chinatown CDC's president.
Like others, the group has dived deeply into food security issues. Over half of the housing units in Chinatown are single-room occupancy units (SROs) with shared bathrooms and kitchens, and many of their residents are seniors, making the population very vulnerable to COVID-19. Meanwhile, more than half of the area's restaurants—which are major employers, as well as community gathering spaces—have closed.
In response, Yeung's organization launched Feed + Fuel Chinatown. Using funding from local foundations, the group contracted with Chinatown restaurants to make meals for SRO and public housing residents. Despite having no prior food service experience, the organization was able to provide 122,000 meals over roughly 10 weeks early in the pandemic.
The initiative ended in July 2020, but as infection numbers ticked upward at the end of the year, Yeung and his staff decided to restart it—but this time, another organization will administer the program.
"We don't have the bandwidth anymore," says Yeung. He and his colleagues are tapped out, personally and financially. The organization has been drawing funds from its operational reserves, "but at this point we can't sustain that for another year. And if we could, it would impact our future operations. We're drawing down on the future to address the present."
Financially, Things Could be Worse
Chinatown CDC isn't the only organization beginning to experience real financial struggles. Few leaders believe their organizations are wholly solvent: with all of their staff and monetary resources being used to plug holes, many feel they're just a few months or another crisis away from financial disaster.
"We've utilized a lot of our reserves just to maintain staff at a level" in order to avoid laying off employees, says Kathy Payton, CEO of Fifth Ward Community Redevelopment Corporation in Houston. "It's very much affected us."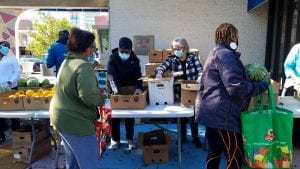 Many funders, however, have been unusually flexible with the use of their donations. In Philadelphia, the People's Emergency Center (PEC) shifted its priorities in early 2020 to greatly expand the food assistance it had been offering; a few months later, it began providing rental assistance and worker relief funds as well.
"Our funders saw what was happening and they pivoted," says James Wright, PEC's director of community, economic, and real estate development. "And those that didn't, we reached out and asked and they were like, 'No problem.'" That adaptability was key: funding that had been earmarked for creative placemaking, for example, could be shifted to general operations to cover staff members' new duties.
That's been helpful. Also very heartening, at least to housing providers: the rents that make up a good portion of their revenues haven't dipped much.
"Our fear in March was that we'd see a 20 to 30 percent rent drop based on unemployment numbers," says Walter Moreau, executive director of Foundation Communities in Austin, Texas. But while residents have definitely struggled financially, the organization's losses have been limited to about 10 percent per month. Moreau says that from conversations he's had, Foundation Communities' experience is pretty typical among affordable housing providers. "I don't know of a single nonprofit housing provider that's really struggled."
That's the result of many interventions, including rental assistance, unemployment insurance, and stimulus checks—as well as the fact that a substantial proportion of affordable housing residents around the country pay their rent using Section 8 vouchers. Foundation Communities also benefited from an early loan from the federal Paycheck Protection Program.
In St. Louis, DeSales Community Development has had a similar experience. "We were very apprehensive in the spring," says Tom Pickel, executive director; his organization owns about 300 affordable units and manages another 1,300. But due to CARES Act funding that the organization received and was able to share with tenants, as well as rental assistance funds, "I have to say we basically didn't experience any dip in rental collections over the course of 2020."
Some of that, he adds, has been the work of the organization's residential services coordinator, an employee who communicates directly with residents and site managers, alerting them to new assistance and other opportunities. Other groups have concurred: increased communication with residents across the board has helped minimize rental disturbances. 
Taking a Plunge Into New Initiatives
Some organizations have managed to move beyond relief and survival and have actually launched new programs during this time.
In Lexington, Kentucky, North Limestone Community Development Corporation had been working for five years to create a large indoor market that could serve as an incubator for small-scale entrepreneurs and bring together the city's disparate populations. Despite the pandemic, North Limestone's staff decided to open last year as originally planned; the market launched in November 2020.
Situated in an old bus maintenance shed, the space is 23,000 square feet with high ceilings and has room for almost 60 vendors. Enough area for visitors to spread out and feel safe despite the pandemic, that is.
"We're still trying to get the kinks worked out," says Kris Nonn, North Limestone's executive director. Nonetheless, he says, a number of vendors have told him, "'I did more business this weekend than I did in the previous month!'"
In Brownsville, Texas, near the border with Mexico, cdcb | come dream. come build is another organization that's found a way to flower during a tough time. Working closely with individuals in a high poverty area that's 95 percent Latinx, executive director Nick Mitchell-Bennett and his staff realized they had an intimate knowledge of a community that, for many other Americans, exists only in stereotypes.
"All these stories we've heard here—we decided, let's use them to influence policy," explains Mitchell-Bennett. In 2020 the organization established a new wing called people.policy.power that will research, develop, and broadcast policy changes.
The organization began the initiative with a focus on evictions. Using new data, it highlighted that the area had been having an eviction problem since long before COVID, and proposed policy solutions at the local, state, and federal levels. So far, the program has been well received. "We've been getting really good feedback on it from elected officials," said Mitchell-Bennett. "They're saying 'this is what we need to hear.'"
Like cdcb, DreamTree Project in Taos, New Mexico, was spurred to action by its intimate knowledge of its community's needs. An agency that has traditionally provided services for homeless teens, DreamTree had begun moving into the housing arena even before the pandemic began. But the crisis spurred it to begin seriously collaborating with partner organizations to make a bigger difference in its high-poverty, 17,000-square mile service region.
Utilizing almost $1 million in state funding, DreamTree and four partners developed a new 12-room shelter that operates out of a local hotel. The facility will offer 24/7 staffing, a services navigator, an on-site food pantry, and vouchers for groceries and hot meals. DreamTree's executive director, Catherina Hummel, knows that 12 rooms doesn't sound like much. But for that rural area, she says, "it's tremendous."
[Related: Hotel Rooms for the Homeless Change Health Outcomes Beyond COVID]
That success, plus the increased needs during the current crisis, has DreamTree and its collaborators thinking bigger. They're interested in doing a better job of tracking clients and coordinating their various responses in order to better link people to available resources. "We were coordinating informally [before], but now there's a lot of interest in doing it in a more systematic way," says Hummel.
The partners are also talking about potentially developing permanent supportive housing, something the community is lacking, through a motel conversion. That may be far into the future, but Hummel says something in her area has changed due to the pandemic, and now those ideas feel more viable.
"Conversations are coming up in our small towns that previously didn't have to happen," she explains. The need for housing at a range of levels has become more apparent—to community members as well as governments—and there seems to finally be some support for an expansion of services. "The extra strain on the system because of COVID brought it more to light. We're certainly hoping that we'll continue to bring in state, federal, and even local resources to continue this." 
It's an odd time to feel optimistic, but Hummel says she's hopeful that this difficult time is finally spurring decision makers to do things a bit differently, and to get a little more creative with their solutions. 
Community Development Versus Relief Work: An Identity Crisis
Some leaders find themselves rethinking their groups' missions entirely.
In Los Angeles, Little Tokyo Service Center has been in a relatively good position throughout these long months. The organization has a mixed portfolio: it builds affordable housing, advances policy, focuses on economic development, and helps seniors. Its staff has strong collaborations, willing and flexible funders, and good relationships with tenants.
But like most other community development groups around the country, LTSC wound up engaging in relief efforts this past year. And Takao Suzuki, director of community development, wonders how much of that work will continue into the future. "At the end of the day, we need to think about how to best be proactive rather than reactive," he says—that is, how to integrate relief work so that it's not separate from the organization's main focus. After all, this kind of thing could happen again. It could even become the new normal.
Matt Martin, executive director of Trumbull Neighborhood Partnership in Warren, Ohio, is having similar concerns. His organization, too, jumped into a role demanded by the situation, in this case, helping a community action agency do intake for rental relief and foreclosure assistance before the year ended. "It's not really what we do, but we didn't think twice about it," he says.
But the same need may arise again this year, and that makes Martin wary. If his organization is continually addressing emergencies, how is it different from a relief or social service agency? "I have a certain anxiety that all this planning and these ideas [that his organization had been focused on] are for naught if everything is just an emergency all the time," he explains.
But it's beginning to feel that way. The organization spent the last decade responding to the fallout from the foreclosure crisis. "In so many ways, our plans and strategies were a reaction to that crisis," he says. "Are we done cleaning that mess up? No. But now we're moving on to the next one." And fixing this one could take another 10 years.
Maybe two major crises in less than 15 years is just a bad break. Or maybe it's more than that. "Is our system so dysfunctional that the very notion of community development as separate from social service"—that is, long-term community betterment versus short-term emergency response—"could start to slip away?" wonders Martin?
What would that mean for Trumbull Neighborhood Partnership? Martin doesn't know. But he worries about it. "Once you get into rental assistance, I don't know that you ever get back out of it."