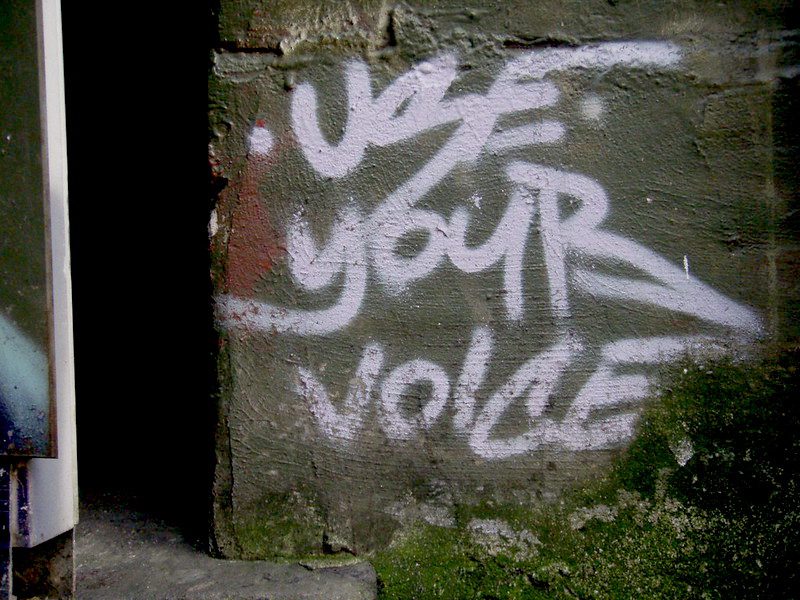 The Trump Administration has been systematically dismantling longstanding civil rights laws, this time taking aim at a law lesser known to the general public, but one with a very big impact. The Community Reinvestment Act (CRA) requires banks to lend and provide services equitably and support community development in the communities where they do business. The CRA has leveraged trillions of dollars nationwide for a wide range of investments, including affordable housing, quality jobs, and community services. The CRA has also helped low-income people and people of color get affordable mortgages to own a home, start small businesses, and have bank branches with dedicated staff in their communities. But now, the CRA is under attack.
The Office of the Comptroller of the Currency (OCC) and the FDIC just released a set of proposed rules for the CRA that threaten the very heart of the law and do nothing to reverse the damage of redlining or increase responsible, responsive banking.
Why Does It Matter?
The CRA is one of the most important laws we have to hold banks accountable to addressing banking and lending inequalities in order to meet the needs of our communities. The CRA was one of a series of civil rights acts passed in the 1960s and '70s in response to systemic redlining, disinvestment, and discriminatory policies and practices, including those that locked out people and neighborhoods of color from banking and homeownership.
The term redlining refers to the historic practice of refusing to make or insure mortgages in perceived "risky" neighborhoods, which were low-income neighborhoods or neighborhoods with large concentrations of people of color. It is often used to describe persistent discrimination in lending that continues to this day.
For all its benefits, the CRA hasn't been revised in over 20 years and, as a result, needs to be updated to reflect the new world of online and digital banking, and to reverse longstanding racial disparities and discriminatory practices that still persist. In 2016, the median net worth of white families was 8 to 9.7 times higher than Hispanic families and Black families, respectively. Black and Hispanic households are 5 to 6 times more likely to be unbanked than white households. Low-income communities of color disproportionately do not have the banking products they need, like affordable mortgages or checking and savings accounts, to build wealth.
Proposed Changes Will Weaken Fair Lending & Responsible Banking
"The [Notice of Proposed Rulemaking] before the FDIC Board today is a deeply misconceived proposal that would fundamentally undermine and weaken the Community Reinvestment Act. For that reason, I will vote against this NPR," said former FDIC Chair and sitting board member, Martin J. Gruenberg at the FDIC board meeting where they voted on the proposal. "At the core of this proposal is the establishment of a single-metric CRA ratio . . . at the bank and assessment area level, that would be the ultimate determinant of CRA performance."
Despite repeatedly claiming otherwise, the FDIC and OCC are proposing a new rating metric for banks that will measure the totality of their reinvestment dollars as compared to deposits—a "single-metric" ratio. The new and complicated formula is a problem for many reasons. It emphasizes quantity over quality. It minimizes the role of community input and community needs. It prioritizes larger, simpler deals over smaller and more complex deals that might have more positive effect. It reduces the focus on branches. And it eliminates any analysis of bank products that could increase access to banking.
If Everything Counts, Then Nothing Counts
The proposal also greatly expands what counts for CRA credit. Under it, OCC comptroller Joseph Otting himself could take a homebuyer class, and it would count for CRA credit for the bank financing the class. A bank could finance luxury housing or an athletic stadium in certain designated low-income communities and get CRA credit. A bank could have 50 percent of its branches in lower-income communities and have none of those branches offer products that are affordable and accessible to the people who live in those communities, and still get CRA credit.
The proposal diverts CRA away from what communities really need, like branches in low- and moderate-income communities and communities of color, affordable banking products, quality jobs, and financing for deep and permanently affordable housing. And there are still no penalties for financing landlords who harass and displace tenants, nor any attention paid to the quality of housing financed.
CRA means banks have a local obligation to assess and meet community credit needs. Today, banks must reinvest within geographic areas called "assessment areas," or areas around branch locations. This proposal expands where banks can get credit for investments, and creates so many loopholes that allow investing outside these assessment areas that it disincentivizes banks from focusing on local community needs and partnerships. In fact, a bank could fail to meet its reinvestment targets in 50 percent of its assessment areas and still pass its exam. In some areas, like in Opportunity Zones, investment is allowed without any evaluation of the impact of those dollars.
The Need to Fight Back
The OCC and FDIC are ignoring the 1,000-plus comments already submitted that oppose this framework. They are proceeding without the support of the Federal Reserve Board and allowing just 60 days to analyze a long, complicated document and provide meaningful comments.
Banks should be evaluated on the quantity, quality, and impact of their activities, and the CRA should penalize banks that finance activities that cause displacement and harm. Community input and needs must be at the heart of the CRA, and the CRA must maintain the place-based commitment banks have to local communities.
Comments are critical. The OCC and FDIC are required to read every comment that comes in during the comment period [Editor's note: Which opened on Jan. 9 and runs for 60 days]; therefore, your voice matters. Tell the regulators and your legislators what you want banks to do for you and your community and why that matters. We must push back against these drastic changes. We won't support a CRA that doesn't reflect our priorities. No one should.