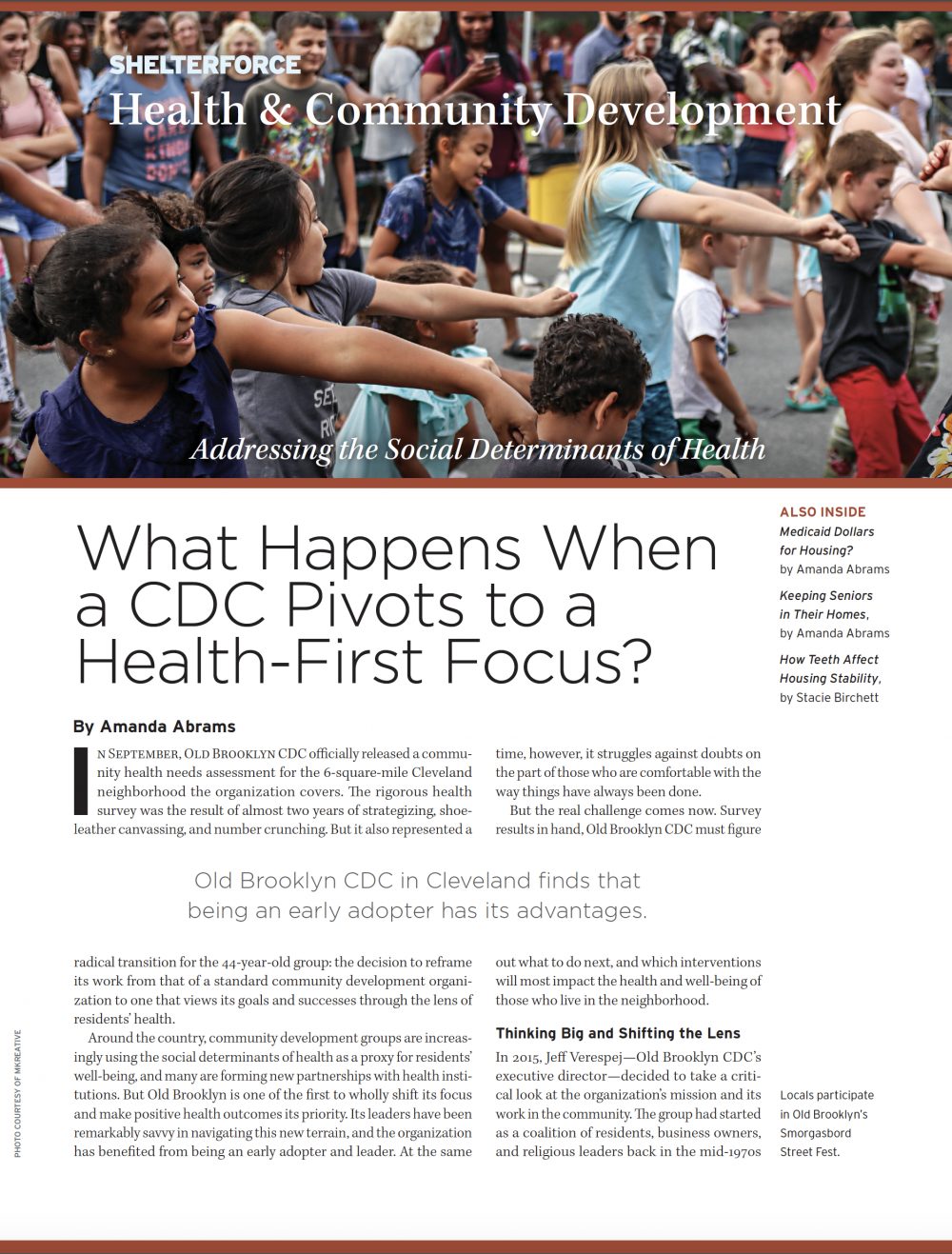 Communities need more than just housing. They need good schools, safe streets, adequate transportation, arts and culture, and, of course, equitable access to health services and an environment that promotes physical and psychological wellbeing. We've been writing about the health outcomes of housing and community development since our founding in 1975, however, we now have a way of understanding the outcomes of our work and a language to describe it. We launched our health and community development desk in the Winter 2018 issue, and we continue to delve into the intersection with our fourth supplement.  
Amanda Abrams, Shelterforce's health fellow, takes a look at what happens when a community development corporation takes a health-first focus with her piece about the Old Brooklyn CDC in Cleveland. In her second piece, Abrams focuses on Vermont's SASH program, which connects elderly residents with community-based services. The program is saving money in urban areas by reducing emergency room and specialist visits.
We also take a look at using Medicaid dollars for housing after the U.S. Department of Health and Human Services announced that it was exploring ways to pay for non-health services with Medicaid.
And finally, Stacie Birchett takes a look at how teeth affect housing stability for seniors.
Click here to read more of our health coverage.