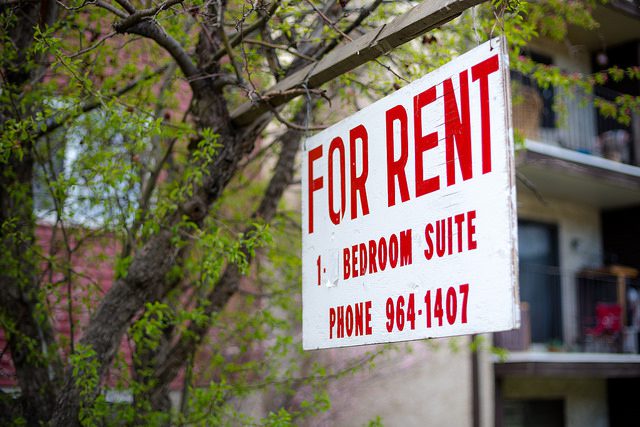 Irregular cash flow, both income and expenses, often affects financial security as much as overall income. That was a major finding from the U.S. Financial Diaries. Now D.C. is rolling out a program that takes that into account as it tries to tackle housing instability and eviction. The D.C. Flex subsidy is aimed at employed and housed families making around 30 percent of area median income who have ever applied for emergency housing assistance. The subsidy of $28,800 per household can be drawn on to cover rent as needed throughout the four years of the program, but the unusual part is that the unused balance will be available to participants at the end of the four years to spend as needed (plus $500 can be withdrawn each year for flexible spending). The focus on housing stability combined with autonomy and agency for those right on the edge of the poverty line seems really promising. We'll be excited to see how the program works out.
The Center for NYC Neighborhoods (CNYCN) has just released a comprehensive report on the state of the city's affordable housing 10 years after the housing crash. While we know that the patient isn't well, one particular finding was about as far from encouraging as you can get: In 2017, 62 percent of one-to-four family homes defined as affordable—properties that a household making the city's median income could afford a mortgage for—were purchased largely in cash by LLCs, which can easily out-bid the families they're competing with, and have a habit of flipping (and inflating the resale prices of) properties. To curb this, CNYCN's proposals include a flip tax and creating "cease and desist" zones for neighborhoods currently inundated by real estate solicitation. See their report here.
States are getting involved in the housing crisis, says a new article from Pew, echoing things we're observing. But they aren't always intervening on the same side of things—while some are requiring localities to relax exclusionary zoning like multi-family bans, others are forbidding local governments from taking action to apply remedies like inclusionary housing requirements. In any case, states have become key housing policy battlegrounds.
Enlightened self-interest sometimes appears hard to come by. A settlement from a civil rights lawsuit over highway construction in Milwaukee funded a bus route from some of the city's poor and largely African-American neighborhoods out to suburban job centers. Now the four-year funding is running out, and the bus line, which is well used but not enough to support itself according to the transit agency (not that any form of transportation does), is in danger of shutting down. Who doesn't contribute to its operation, and is apparently not inclined to even advocate for it? Oh, just the employers and the suburban counties the route serves. And we wonder why commute times are getting longer and transit ridership is going down.
Not Matching Up: While the number of low-income renters is growing, there are fewer and fewer low-rent units available for them to rent in the U.S. Interestingly enough, the same is true for high-income renters, according to the Joint Center for Housing Studies of Harvard University. "This dynamic put pressure on the middle of the market despite the apparent surplus in additional supply relative to renters at the middle levels . . . and helped drive demand for additional high-end rental construction."
Open space, access, and funding are just a few of the barriers to lower-income city kids and league sports. On a visit to the U.K. several years ago, a staff member at an Atlanta youth sports nonprofit saw kids taking the train to get to their soccer games and had an idea. The nonprofit, Soccer in the Streets partnered with Atlanta's MARTA transit operator to activate the vacant, unused land it owns at stations (usually under railways) and turn it into soccer fields. Two fields have opened since 2016, and several more are planned over the next three years with the plan of becoming the homes of teams that will be members of a transit soccer league.
A way to increase homeownership? A new credit-scoring model from FICO has the "potential" to increase the credit scores of "millions of customers" and increase homeownership for people who have thin credit reports if they choose to opt into the program by giving access to their bank records. However, mortgage lenders use an older FICO model to determine creditworthiness, so unless that changes (which is not happening any time soon), the new credit scoring model isn't going to do anything to help increase homeownership. Read more of our coverage about credit scores and other ways lenders could assess risk.
Measuring diversity: As part of its Diversity in America series, National Geographic has a pretty cool interactive map that breaks down the racial and ethnic diversity of people living in the United States. Explore more here.
With the encouragement and support of a local worker and immigrant center, a group of Illinois women formed a worker cooperative catering company two years ago. Through the process, the center said the women encountered many hurdles, which in Illinois happen to be bigger than some other states. They joined a growing number of worker cooperatives, organized largely by Black and brown worker-owners. Using their experience and the experiences of other groups entering into the worker co-op ownership model, a law clinic at the John Marshall Law School and the Illinois Worker Cooperative Alliance have drawn up some policy recommendations  that would make starting and operating them easier.