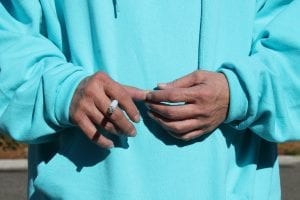 Staci Berger was revolted when she read Jessica Lussenhop's account of women who were sexually harassed, threatened, and assaulted at the hands of employees of a nonprofit housing agency in North Carolina. "It was like a kick in the gut just to read it," recalls Berger, who is the executive director of the Housing and Community Development Network of New Jersey. When a predator "has a key to your house, the place that's supposed to be most safe . . . It's just evil."
People who are targeted for this kind of abuse—which often involves quid pro quo harassment, where repairs, application approvals, inspections, or stays of eviction are contingent on sexual acts—are usually vulnerable populations, mostly women, who have few if any choices about where to live.
Berger's member groups often house these very populations, and Berger felt she had to act. "I think most nonprofits take that role and responsibility very seriously," she says, but notes that she hadn't seen sexual harassment prevention discussed much within the field. "I want to make sure that our members have the tools to make sure it doesn't happen."
It does seem that the topic isn't often addressed in the community development field. Our queries to national organizations including NeighborWorks and the National Association of Community Action Agencies about whether and how sexual harassment related to residence was covered in their trainings came up empty, and leaders declined to comment.
The fair housing sector, however, is quite familiar with the issue. This sort of abuse constitutes not only a crime, but also housing discrimination on the basis of sex (no matter which genders are involved). "This has been a problem for as long as I've been in fair housing and it doesn't get enough attention," says Amy Nelson, executive director of the Fair Housing Center of Central Indiana. Though she hasn't personally encountered any cases that involved nonprofit housing providers, and figures it is not nearly as common as problems with private owners, she said that doesn't mean it doesn't happen, as the BBC article illustrates.
If the nonprofit housing sector were to take the potential for sexual harassment of residents by employees or contractors seriously, what might that look like?
Take Sexual Harassment Complaints Seriously
Because of the power dynamics involved, with the perpetrator having control over a person's ability to get or keep a home—and often access to that home as well—it is rare for victims to speak up. Perpetrators often target single women with children in the most precarious financial positions, often people who have recently left a shelter, recovery facility, or prison. These women may feel that they have nowhere to turn if they are evicted, and that they are not likely to be believed. "The perpetrators are people in positions of power." says Nelson. "They say 'Go ahead and complain, no one will believe you over me.'"
Perpetrators who use their power over housing to abuse people tend to have multiple victims over a long span of time, says Nelson, who has worked in fair housing for 20 years in more than three states.
Combining that with a low rate of reporting, she says, means "you're never fortunate enough to catch someone the first time they do it." But this is all the more reason that the most important thing for nonprofit housing providers to do is take all the complaints they do receive seriously, as they often are the tip of an iceberg.
When investigating a complaint, one of the first things a provider should do is reach out to other residents, and former residents if they can be found, and try to create an environment where they feel comfortable talking. People who experience this kind of abuse feel isolated, says Nelson, and that's often on purpose. "They don't know the woman a building over has been treated the same way," she says. "But if more people come forward, then you don't have a 'he said, she said' setup anymore, but rather 'he said, she said, she said, she said . . .'" There's typically a pattern, Nelson explains. If residents who don't know each other have very similar stories, then you have a fairly strong case. But they have to feel that you will do something about the problem if they come forward. Working with a fair housing agency that has experience in supporting and representing tenants in such a situation may help.
Nelson suggests that while a complaint is being investigated, a housing provider should issue a blanket notice to all residents and staff about the sorts of behavior that will not be tolerated, to help set the tone and encourage people to speak up.
Be Aware of Patterns
Given how often victims are afraid to come forward, are complaints the only way housing providers can identify a problem? No, says Shannon Bedard, fair housing specialist at the Northwest Fair Housing Alliance in Spokane, Washington. Bedard managed a FY 15 HUD grant to spread national awareness about sex discrimination in housing, and has continued to focus on the issue. There are a number of patterns to be aware of, she says, that can give supervisors a clue that something is wrong. For example, a sudden or persistent trend of female residents breaking their leases and disappearing could be a warning sign. Consider conducting exit interviews, or following up after people are situated elsewhere to see if they will give a reason for their departure.
Residents who experience this kind of abuse don't always feel they have an option to move and they often respond by changing the locks on their doors and windows themselves, or by moving a male friend or relative into their apartment, says Bedard. Though those things may be lease violations, a housing provider who has discovered them should start by exploring the reasons why the actions were taken, rather than immediately acting punitively.
Maintenance workers or inspectors who repeatedly and unnecessarily schedule visits at odd hours, and complaints about requested repairs not being done can also be warning signs, says Bedard. One study found that in cases of sexual assault by landlords, 79 percent of the time the first assault was preceded by refusal to do major repairs (especially fixing locks or restoring heat and hot water) and/or other sexual harassment such as stalking, propositioning, or unwanted sexual contact. Complaints about any of the above, therefore, while serious on their own, should also be considered possible preludes for even worse problems.
Set the Right Environment
Bedard, who comes from a social work background, said it is the standard in that profession for practitioners to never be entirely alone with vulnerable clients—they are generally expected to work in pairs, or at least within view of someone else. This both protects the client from abuse and the service provider from unfounded allegations. It might not be a bad idea to consider similar principles when it comes to front-line staff working with residents of affordable housing, especially those with access to units.
Housing providers should also set clear standards up front about appropriate conduct for employees regarding things like sexual comments and propositions, says Bedard. Organizations should also consider background checks for anyone who will have access to residents' apartments or decision-making power over who gets a unit. (This does not have to, and should not, translate into a blanket refusal to hire people with records, but specific, relevant convictions such as stalking could be considered red flags.)
Support Policy Changes
Berger is eager to help her members think through how to implement standards and procedures like these in their own work, from personnel manuals to trainings. She also sees a role for broader policy in attacking this problem. For example, she notes, having access to legal counsel when going to housing court could be a key part of helping women who are facing retaliatory eviction for refusing an employee or owner's advances. New York City recently extended a right to counsel to housing court, and Berger would like to bring that to New Jersey.
Theresa Keeley, who published a study on landlord rape and sexual harassment in 2006, recommended as a result of that research that rape crisis centers and legal aid lawyers working on housing issues collaborate more closely, and that anyone organizing or representing tenants be trained to ask about potential sexual harassment and retaliation.
Berger also notes that from a housing provider perspective, having resources—such as emergency housing vouchers—to protect women who do complain could markedly increase the number of these crimes that are reported. "It's tough to say, 'Report the person who can evict you,'" she says, "without being able to say 'I can have you in a safe place in hours.'"
It Could Happen Here
It is hard for people who have devoted their careers to helping people access safe, decent, affordable housing to even think about the possibility of their residents being re-victimized from within their own organizations. Nonetheless, even the best organizations can make bad hires and not know it. "The worst thing to do," says Bedard, "is ignore it."
Resources