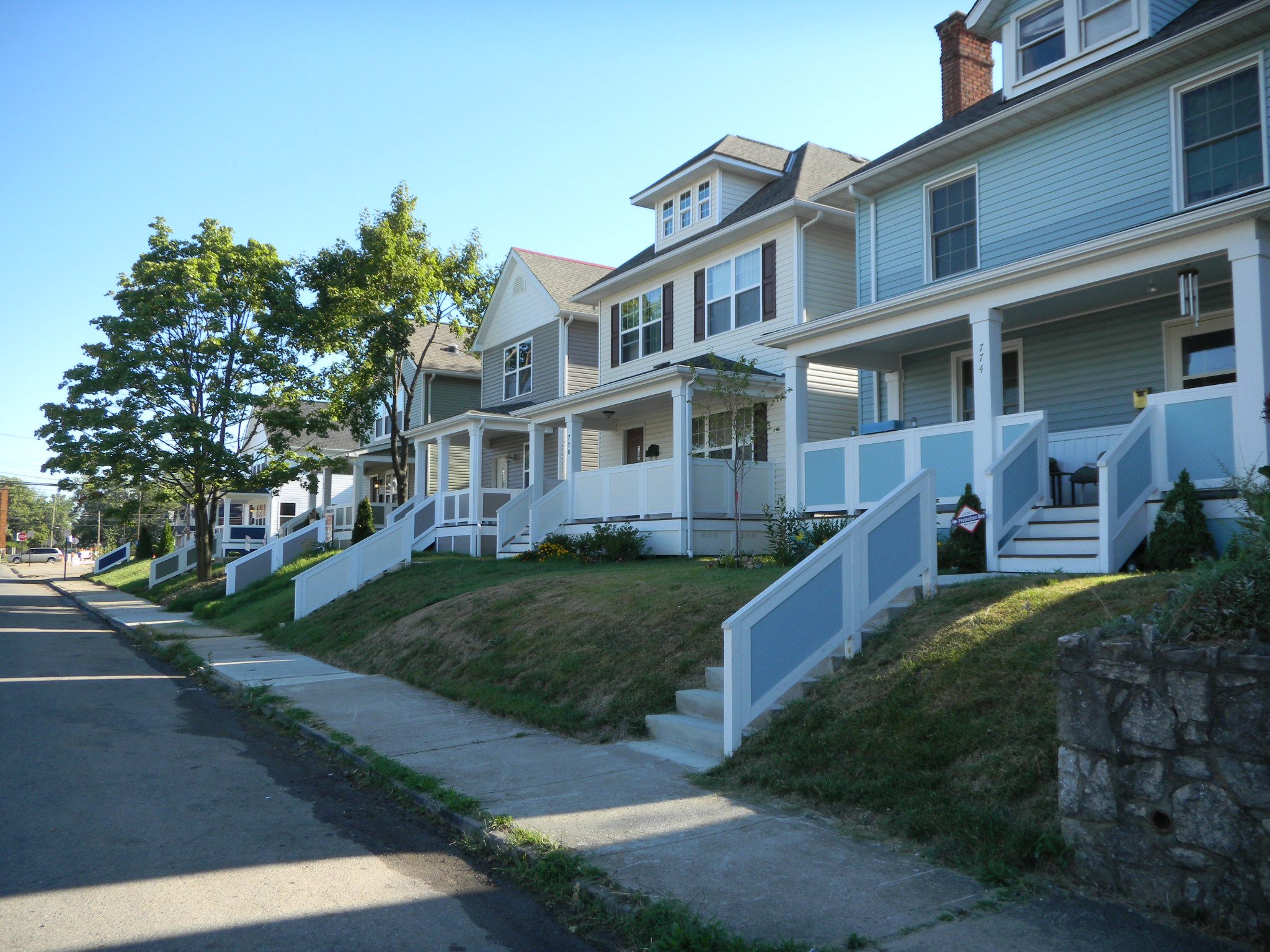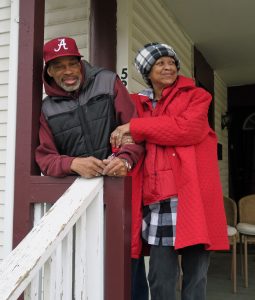 In 2005, Community Development for All People (CD4AP), a faith-based nonprofit where I serve as executive director, began developing affordable housing on the South Side of Columbus, Ohio. Since then, CD4AP and its partners have completed more than $70 million in housing improvements across three census tracts. Due to this success, our vision has evolved into an ambitious initiative that is creating a sustainable mixed-income community by maximizing the development of affordable rental properties that are leased at below-market rates.
When CD4AP first acquired a vacant duplex and transformed it into good-quality transitional housing for families who had nowhere to live, prolonged disinvestment had ravaged the South Side. More than 25 percent of its residential properties were vacant. People in the neighborhood yearned for decent and affordable places to live and dreamed of a safer community where their families could thrive. Using an asset-based perspective, CD4AP leaders identified the vacant, boarded-up properties that could be redeveloped while offering jobs to folks in our community.
[RELATED ARTICLE: What Does 'Gentrification' Really Mean?]
In 2008, CD4AP joined forces with Nationwide Children's Hospital (NCH) and formed a subsidiary nonprofit called Healthy Neighborhoods Healthy Families Realty Collaborative (HNHF).This entity is owned by CD4AP. At the beginning, HNHF focused on redeveloping vacant and substandard single-family houses that were then sold as owner-occupied homes, and building new infill homes on vacant lots. (HNHF also provides grants to low-income homeowners so they can make improvements to their homes' exterior.)
In 2010, the City of Columbus invited CD4AP to team up with the NRP Group, a for-profit developer, on a $10 million Low-Income Housing Tax Credit (LIHTC) project to build 40 single-family homes. The City of Columbus assembled the scattered site lots by buying and demolishing substandard houses, many of which had been damaged through gang-related arson. The new homes match the architecture of the 100-year-old houses that make up the rest of the neighborhood. These houses are rented to people whose income is below 60 percent of the area median income (AMI). CD4AP and the NRP Group immediately followed up with a second LIHTC deal and built 56 new senior apartments.
The South Side: An Area Rich in Opportunity
Inspired by these positive results, a handful of wealthy individuals who had grown up on the South Side in working-class homes joined with CD4AP in 2011 to form an LLC called South Side Renaissance. The philanthropic contributions of these "South Side Champions" led to additional investments that accelerated the redevelopment of substandard properties for homeownership and long-term affordable rental.
The change in these three census tracts is striking. The number of vacant properties has declined by more than two-thirds, property values have recovered from the 2008 housing crisis, and the balance between homeownership and rental is changing to more closely match the rates of the entire city. Now, the majority of homes and blocks are well maintained and people feel safer and are more engaged with their neighbors, which is evident from the upswing in participation rates in civic associations and block watch groups. The dramatic expansion at Nationwide Children's Hospital has brought several thousand new jobs, and the City of Columbus has made significant investments to improve streets, sidewalks, park spaces, and other infrastructure. A new public library has opened on the main commercial corridor alongside private investments in new retail businesses. There is now a wonderful resurgence of hope and community pride in the South Side of Columbus.
The area has become increasingly opportunity-rich; attractive to people of various income levels who enjoy the benefits of living in a dynamic urban neighborhood. These are especially welcome improvements for the low-income families who had been dwelling here through the difficult years. These families want to stay in the neighborhood they've called home, and they look forward to benefiting from the transformations.
Tony McGrapth and his wife Faye Glenn have benefited from this change. Longtime South Side residents, they were forced to leave their substandard rental home at the depth of the housing market crisis in 2008 when the bank foreclosed on their landlord. Even though they had consistently paid their rent on time, the bank said they had to leave. With nowhere to go, they moved into a transitional housing unit managed by CD4AP. Over the next 18 months, a CD4AP staff member worked with McGrapth and Glenn to help them raise their credit score, and the staffer attended a series of HUD-certified homebuyer education classes with the couple so that they could receive down payment assistance.
In 2010, they became first-time homeowners of a two-bedroom house. The property had been a vacant eyesore for years until CD4AP acquired it for less than $10,000 and directed a gut rehab renovation. By the time McGrapth and Glenn moved in, the property had been transformed into the best house on the block. The renovation set the stage for subsequent improvements that have continued along this street.
By 2015, signs of gentrification and the resulting forced residential displacement began to emerge. Property values were increasing at a pace that exceeded the overall rate for central Ohio. Private investors started to acquire properties, which they then remodeled and leased at rents no longer affordable to those who earned below 80 percent of the area median income. For the first time, some residents began to share their stories of landlords forcing them to move out so that their homes could be renovated and then leased to new tenants at higher rates. Based on what had happened in other Columbus neighborhoods, it seemed clear that without intentional intervention, these gentrification pressures would lead to significant forced displacement of lower-income people who have called the South Side home for many years.
Avoiding Gentrification in the South Side
In response to concerns about possible gentrification, CD4AP brought together a group of 40 community leaders and housing experts who engaged in a yearlong strategic planning initiative to find ways to ensure the South Side would become a sustainable mixed-income community where lower-income people were not displaced from their homes due to the economic consequences of gentrification. The Kirwan Institute at Ohio State University provided detailed analysis of neighborhood demographics and housing trends over time. The research confirmed what residents were reporting. A significant number of tenants and homeowners were severely housing-cost burdened. They were paying more than 50 percent of their income for housing and utilities and this trend had been accelerating over time. This data opened the eyes of community leaders to the fact that action had to be taken now while there were still opportunities to lesson the impact of the trends.
The process began by building awareness about the importance of safe, decent, and affordable housing as a key social determinant of health that provides the foundation for individuals and families to thrive. This understanding moved the group beyond some previous assumptions that improving the community simply meant improving the physical properties and eliminating community blight, with little attention to the people. The group came to common agreement that the goal was to improve quality of life for the people who were already living in the community. Getting rid of the negative factors had to be done in ways that ensured that every resident had a quality place to call home that was affordable to them. Thus as the physical neighborhood improved, everyone would benefit and no one would have to move because they could no longer afford to stay in their home.
By the end of 2015, the group formulated a comprehensive South Side Housing Strategy, with a series of action steps that address specific commitments to develop additional affordable housing units and ensure that these units would remain affordable to persons below 80 percent of AMI. Plans were also set in motion to support homeowners who were struggling to pay their housing costs. The participants pledged to work together to achieve these goals so that in 10 years—in 2025—everyone currently living on the South Side could continue to afford to dwell in decent homes.
Emerging as the centerpiece of this asset-based strategy, CD4AP, NCH, and the South Side Champions decided that the best way to ensure the long-term mixed-income attributes of these neighborhoods was to become landlords at scale. Each organization would agree to lease properties at below market rates in order to keep rents affordable to persons from 50 percent to 80 percent of AMI. The goal was, and continues to be, to provide enough affordable rental units to create a plateau of mixed-income stability and avoid a tipping point to gentrification that would displace lower-income residents.
These partners have assembled the financial resources to develop and control 15 percent of all the residential properties in the three census tracts by 2021. Efforts are underway to expand the financing and other related capacity factors to increase this to reach 25 percent. There is little evidence in the research and literature review done by the Kirwan Institute to document what amount of affordable housing is required to ensure a community remains mixed-income and can withstand the pressures of gentrification. These target percentages are based on our partners' assessments of their respective development capacities.
Achieving the minimum target of 15 percent of all the residential properties in the three census tracts by 2021 requires controlling 525 housing units. About 290 of these units have been, or will be, constructed through LIHTC developments and rent below 60 percent of AMI. The remaining units are single-family homes, duplexes, or row houses that CD4AP and NCH are redeveloping with rents affordable to persons earning between 50 percent and 80 percent of AMI. Rents will be kept affordable at these same levels no matter how high market rates may accelerate over the coming years. By welcoming tenants with Section 8 vouchers, we are ensuring that many of the rental units will be occupied by people whose incomes are well below 50 percent of AMI.
Federal rules for LIHTC developments mandate that the units remain affordable for at least the initial 15 years. CD4AP has sufficient ownership rights in these ventures to ensure that the units will continue to be affordable in year 16 and beyond. Nationwide Children's Hospital and CD4AP have secured permanent financing of all rental units that require these levels of affordability for 10 years. CD4AP and NCH have established shared ownership for these units in a way that is designed to ensure the units will continue to be affordable well beyond this 10-year horizon. Preliminary discussions have begun to evaluate whether collective ownership models such as placing some or all of these properties in a community land trust would be advantageous to guarantee affordability into the future.
To achieve this goal of increasing the development and ownership of affordable long-term rental units, representatives from CD4AP, NCH, and the South Side Champions realize they must continue to expand their organization's capacity in several dimensions. HNHF has hired an additional staff person to focus on acquiring 30 to 40 vacant and substandard housing units annually, which will be renovated as long-term rentals. CD4AP and its partners are working to expand the group of smaller general contractors doing the renovations.
Perhaps the most challenging aspects of producing these rental units involve controlling total development costs and obtaining grants and permanent financing at rates that allow rents to stay affordable. To lower costs, the scope of the rehab work has evolved away from the previous approach of doing complete gut-rehab. Now, houses and duplexes are acquired with the intention of preserving as much of the original features as possible, including the pre-existing floor plans. Improvements now focus on enhanced energy efficiency with new HVAC systems, replacement windows, increased insulation, and new roofs. Walls, floors, and ceilings are repaired rather than torn out and replaced. Choices related to finishes, flooring, and appliances are made from the perspective of increasing durability of these properties as rental units. Setting new standards for the scope of the rehab has required ongoing conversations with governmental and private philanthropic funders. Early on there were concerns that cost savings might lead to inferior quality housing. Currently there is a high level of confidence that a healthy balance has been achieved that maximizes cost/benefit issues.
A primary constraint on the ability to offer low rents is the amount of money borrowed for each property and the terms of debt service. CD4AP and its various partners have worked creatively to raise grant funds that cover at least 25 percent of the total development costs of each unit. These dollars come from various sources including J.P. Morgan Chase, the City of Columbus, United Way of Central Ohio, Columbus Realtors Foundation, Central Ohio Community Improvement Corporation, and individual donors.
After experimenting with several types of loan products, CD4AP, NCH, and the South Side Champions have worked with Ohio Capital Corporation for Housing to establish a new $15 million loan fund that will provide the acquisition, construction, and permanent financing for the vast majority of the recent and projected scattered site rental housing units. There are eight lenders, comprised of banks and other nonprofit financial institutions that have invested in the fund. NCH is providing a loan loss protection guarantee that equals 10 percent of the total. The blended annual interest rate of the loan is set at 3 percent. The total rental income is subtracted from all of the expenses, including the interest payments on the loan, maintenance, insurance, taxes, and a capital repair reserve. Then an annual payment on the principal is made that is equal to 95 percent of the net remaining income after all of those expenses have been paid in full.
The Health Connection
The ongoing involvement and creative leadership of Nationwide Children's Hospital (NCH) has been essential to achieving success. The hospital has been so supportive, in part, because of its desire to explore ways to impact social determinants of health, especially housing. Over time, the hospital has become convinced that removing substandard housing and creating a more attractive community on the perimeter of their campus is not enough. The issue goes beyond improving the appearance of housing and increasing neighborhood safety. What matters most is what happens to the families who are living in the community.
NCH is an accountable care organization responsible for 300,000 children enrolled in Medicaid. The hospital is paid on a capitation rate for their health care, which means the hospital saves money when these children are healthy, and it incurs additional costs each time a child is treated for an illness or injury. Furthermore, the wellbeing of these children is closely intertwined with the social determinants of health. When families live in substandard conditions or are displaced from their homes, the children's health suffers. These factors have encouraged NCH to become a champion of developing affordable quality rental homes so families can remain in place, benefiting from the higher quality of life in this increasingly opportunity-rich community.
The positive impact of this work is revealed best in the lives of families. For example, at the end of 2016, Alisha White was pregnant with her third child when she was evicted from her home and ended up in a homeless shelter. With help from a special pilot program, the White family was offered a short-term rent subsidy. They moved into a two-bedroom house that had just been renovated by CD4AP and its partners. After her baby was born, White returned to school and completed her high school diploma, graduating as the class valedictorian. She now has a full-time job and is able to pay her rent, which is affordable to a family of four at 50 percent of AMI. "This is so peaceful compared to living in a shelter. I can fix my own meals, and take showers when I want to and raise my kids and have stability. It's not just any old roof. It's mine," White said.
Suzanna Witte grew up on the South Side of Columbus. As a young adult, Witte wanted to continue to live in this community, but escalating housing costs made it difficult to find decent housing on her modest income. In 2013, she moved into one of the rental homes that had been renovated by CD4AP using the cost-effective standards of limited rehab. This small, single-family home is located on the street where more than half of the properties had become vacant and abandoned during the preceding years. Witte is pleased to remain on the South Side and is delighted at the remarkable turnaround on her street, where now less than 5 percent of the properties remain abandoned.
Neighborhood Stability
The work of CD4AP, in partnership with Nationwide Children's Hospital and other collaborators, demonstrates how the development of affordable housing can serve as a primary catalyst for transforming a distressed neighborhood into an opportunity-rich community. Though finding ways to ensure that the same area thrives as a mixed-income community and minimizing the displacement of low-income residents requires even more effort, viable strategies can be developed and enacted.
It will take time to determine whether the intentional strategy to own and develop quality affordable rentals in the target neighborhoods will be effective in creating a plateau of mixed-income stability. Research analysis will be provided by the Kirwan Institute at the Ohio State University and by NCH to measure the results.
We believe the housing and neighborhood revitalization successes on the South Side of Columbus can be replicated in other communities. Transformation does emerge when dedicated partners come together with a common mission to improve quality of life by addressing housing as a primary social determinant of health. Keeping the focus on affordable rental properties for lower-income families can serve as the linchpin to creating sustainable, mixed-income communities.