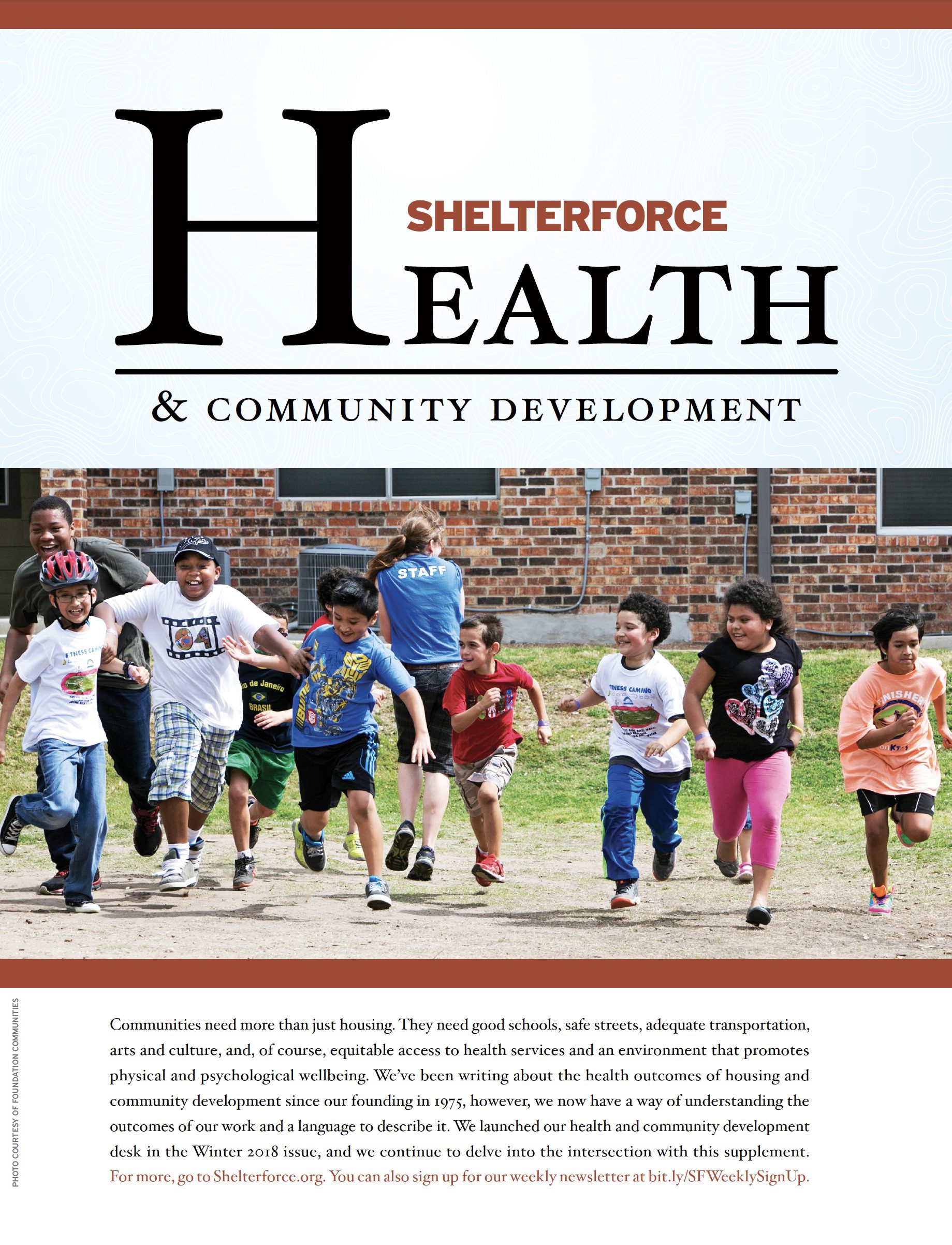 Communities need more than just housing. They need good schools, safe streets, adequate transportation, arts and culture, and, of course, equitable access to health services and an environment that promotes physical and psychological wellbeing. We've been writing about the health outcomes of housing and community development since our founding in 1975, however, we now have a way of understanding the outcomes of our work and a language to describe it. We launched our health and community development desk in the Winter 2018 issue, and we continue to delve into the intersection with this supplement.  
Included is an article by Katy Reckdahl, who writes about a growing trend: people from the health sector joining the boards of community development corporations and housing organizations.
The second piece is by Ryan Petteway, who writes about writes about place and health. We can't truly understand how a person's health is affected by where they live if we look only at data within arbitrary boundaries like census tracts and ignore the places people
actually go and don't go every day.
Both pieces ran in the Spring 2018 edition of Shelterforce magazine, but you can click on the photo above to download a copy of the Health and Community Development supplement.
Click here to read more of our health coverage.