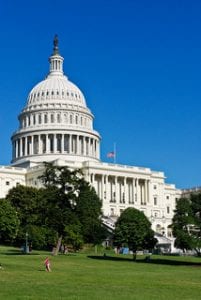 This entry is the third in a series of attempting to demystify the "new" Congress. My last two posts looked at the membership of House and Senate housing and community development appropriations subcommittees. Those are the folks with the checkbooks. You remember them, the subcommittees that haven't yet decided on the FY2011 budget even though the President submitted his FY 2012 budget proposal a month ago. Almost half a fiscal year with out a budget!
Let's turn to our friends in Congress, the authorizers, whose job it is to write new legislation or provide modifications to existing law in order to create, change or eliminate programs and provide the framework for how their colleagues, the appropriators, spend our tax dollars.
The House Financial Services Committee, the folks who brought you the sweeping Dodd/Frank Financial Reform bill in 111th Congress, has flipped power from the former Chair, Barney Frank (D-Mass.), in his 16th term to Spencer Bachus (R-Ala.), a 10 term member of the House. Congressman Frank had his first real competition in the 2010 election only winning his longtime district by 54 percent. Rep. Bachus was uncontested.
One of the most important subcommittees of the Financial Services Committee to us is the Subcommittee on Housing and Community Opportunity, now chaired by 7th term Congresswoman Judy Biggert (R-Ill.) from a western Chicago suburban/rural district. The ranking member of the subcommittee is 10-term Rep. Luis Gutierrez (D-Ill.) from an inner city, heavily Latino district in Chicago. This subcommittee has a very interesting membership and will prove to be one to watch in the 112th Congress. Republican membership of the subcommittee includes four new conservative and Tea party members elected in 2010 from the south and the midwest. Longtime member and former developer, Republican Congressman Gary Miller of a near north of Los Angeles district remains on the subcommittee. He never hesitates to weigh in and has been anxiously waiting for a more vocal role on this subcommittee. Republican Rep. Shelley Capito of West Virginia also remains on the subcommittee, another longtime member. Capito was the deciding vote to defeat the National Housing Trust Fund authorization bill when it first came to the Committee many moons ago.
On the other side of the aisle the Democratic subcommittee membership is a virtual who's who of the Congressional Hispanic Caucus and the Congressional Black Caucus. Led by Rep. Gutierrez as Ranking Member, joining him is former Chair of the Congressional Hispanic Caucus, Nydia Velasquez of New York City; former subcommittee Chair Rep. Maxine Waters of Los Angeles is joined by current Chair of the Congressional Black Caucus, Emanuel Cleaver of Kansas City, Missouri; former Congressional Black Caucus Chair Rep. Melvin Watts of Charlotte, North Carolina; and Rep. William Clay Lacy of St. Louis, Missouri. Rep. Brad Sherman of Sherman Oaks in Los Angeles and Congressman Michael Capuano, a former urban Mayor from the Boston/Cambridge/Somerville area, round out the D side of the aisle.
This subcommittee is definitely one to watch for serious fireworks. Moving any authorizing legislation through this subcommittee will need to be very deftly handled. Grandstanding on both sides will be common.
OK, what about the Senate? The subcommittee on Housing, Transportation and Community Development will be very important to making things happen in Congress for housing and community development. As you remember, there was little affordable housing legislation authorized in the 111th Congress. We hope to see more action in the Senate this session.
With the retirement of Sen. Chris Dodd (D-Conn.), the Chairmanship of the Banking, Housing and Urban Affairs Committee passes to Sen. Tim Johnson (D-SD) serving with his Ranking Member, Sen. Richard Shelby (R-AL) Remember Sen. Shelby? He also is high ranking on the THUD appropriations subcommittee. Alabama holds quite a bit of sway with Bachus as Chair of Financial Services in the House and Shelby as Ranking Member of Banking in the Senate and high ranking on the THUD appropriations subcommittee.
The Senate Banking Subcommittee on Housing, Transportation and Community Development is chaired by Sen. Bob Menendez (D-NJ). Menendez is a moving toward a reelection campaign in the 2012 election with nearly two terms under his belt. Although he moved slowly in the subcommittee he ended up passing the Section 202 Elderly Housing reform bill and the Section 811 Housing for the Disabled bill at the tail end of the session. Good work in a tough year. The subcommittee is blessed with solid supporters of affordable housing and community development. Sen. Jack Reed (D-RI) is one of the best-informed Senators in Congress today. He has great staff and great advocates in Rhode Island keeping him aware and informed of all the right issues. Equally so for Sen. Chuck Schumer (D-NY) who keeps on top of issues; he and his staff know how to move something when they choose to do so.
Who can ask for a greater supporter of rural housing issues than Sen. Herb Kohl (D-Wis.)….not me. He's the best. The committee is rounded out by other excellent members, Sen. Sherrod Brown (D-OH) who was a great supporter of housing and community development as a Representative and continues to work on behalf of his Ohio communities as a first-term Senator. He will be facing an increasingly Republican Ohio in his 2012 race for a second term. Sen. Daniel Akaka (D-HI) who is retiring at the end of his term in 2012, Sen. John Tester (D-Mont.) who is already facing a bruising reelection campaign in 2012 and Sen. Michael Bennet (D-Colo.) a newbie to this subcommittee in his second term in the Senate. We round out the Democratic side of the aisle in this subcommittee with former Habitat for Humanity staff person Sen. Jeff Merkley (D-Ore.). He is a rising star in my book but will need to face the voters to earn his second term in 2012.
Moving right on the Republican side of the aisle second-term Ranking Member Sen. Jim DeMint (R-SC) has taken over this position from his colleague Sen. David Vitter (R-La.). DeMint is a hardcore conservative and doesn't suffer fools easily — you don't mess with Jim DeMint. DeMint is joined on his subcommittee with relatively senior third term Sen. Mike Crapo (R-ID), end of his first term Sen. Bob Corker (R-Tenn.) and former House appropriator and first termer Sen. Roger Wicker (R-MS), who is expecting a relatively easy reelection campaign in 2012. The subcommittee has three brand-new senators, former Congressman now Sen. Pat Toomey (R-Pa.), another former Congressman, Sen. Mark Kirk (R-Ill.) and, you guessed it, former Congressman now Sen. Jerry Moran (R-KS).
So, what does this all mean for the next two years? Those senators up for reelection in 2012 are looking to an uncertain future and playing their cards close to the vest for now. Gaining the momentum to pass bills such as SEVRA, the Preservation Reform Act, Choice Neighborhoods and the Livable Communities Act, that would authorize the Sustainable Communities Initiative at HUD, will have to be carefully, skillfully stewarded by those members who are willing to take the risk of coming out from behind the curtain. Although we will see fireworks and grandstanding in the House we may see just the opposite in the Senate with unnecessary holds on bills and endless negotiations over issues unrelated to the issues at hand. I hope I'm wrong.
However, even though I may be getting a bit doom and gloomy I have the utmost confidence in the power of your collective abilities to convince the unconvinced and to support the timid of heart. Get out there, talk to these guys…yes, no women on these subcommittees…. tell them what they need to hear. If I can do it…so can you.
My finale at the end of this month will be those hugely fascinating and ever so easy to understand Senate Finance and House Ways and Means committees. If these committees were movies they would be in the category of geek flicks, rated FAO-50 (only accountants over 50 may enter unless accompanied by a tax lawyer). Fun.