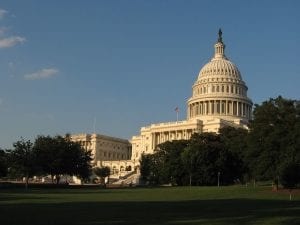 Washington is a really confusing town in good times and an almost indecipherable town in surreal times like these. In order to make sense of the work that I do as an advocate for affordable housing and community development I find it helpful to look at the membership of each Congressional committee and particularly each subcommittee. Who are these folks? Where do they come from? What are the important issues in their districts? As Speaker Tip O'Neill said so many years ago, "All politics is local." He was right. So let's get local.
This entry is the first of a series of three I will write over the next few weeks on various committees and subcommittees important to affordable housing and community development. I hope you find them useful.
Becoming a member of the Appropriations committees in the House and Senate was once a coveted appointment sought after by many members. Not so much now. Cutting funds for roads, public transportation, child care, housing, economic development, and rural development and farm programs will not earn you the love of many local constituent groups. Even the most conservative members of Congress tried to sneak out the back door when party leadership handed out slots on the Appropriations Committee.
Republicans in the House now have a robust majority and control the agenda of each committee. Due to membership ratios favoring the majority party, the Republicans have more members on committees and subcommittees than Democrats and hold a tight grip on the agenda and the numbers to win votes.
The House chair of the full Appropriations Committee is Rep. Harold Rogers of Kentucky. Rep. Rogers is in his 16th term in the House and comes from a very rural, very poor district. He is the dean of the Kentucky House Republican delegation. The committee's Democratic Ranking Member (which means he does the majority of negotiations with Chairman Rogers on behalf of his Democratic committee members) is Congressman Norm Dicks of Washington State. His district includes the little city of Tacoma and a large swatch of suburban sprawl and coastal and rural area. Rep. Dicks is in his 18th term in the House.
There are 12 Appropriations subcommittees in the House. The two most important subcommittees for housing and community development are the subcommittee on Transportation, Housing and Urban Development, and Related Agencies and the subcommittee on Agriculture, Rural Development, FDA, and Related Agencies. Like the full committee, both subcommittees are now chaired by Republican members.
The THUD subcommittee, as it is commonly known, is chaired by Rep. Tom Latham from Iowa. Congressman Latham's district is mostly rural but contains the some outlying suburbs of Des Moines. Congressman Latham is in his 9th term in the House and is a close friend of Speaker John Boehner. Four of the seven members on the subcommittee are from the South; there are three Midwesterners. Only Rep. Mario Diaz-Balart from Miami represents an urban area. On the Democratic side of the subcommittee, the ranking member is Rep. John Olver from Massachusetts. Olver, now in his 11th term, represents small, formerly manufacturing cities as well as most of rural Western Massachusetts. The remaining three members are liberal stalwarts, Reps. Marcy Kaptur from Toledo, Ohio, Ed Pastor of Phoenix, and David Price of the research/academic triangle in North Carolina.
The Agriculture and Rural Development appropriations subcommittee is chaired by Rep. Jack Kingston from Georgia. Kingston represents Savannah, but the lion's share of his district is very rural. Although the majority of members on this subcommittee are southern, there are two Midwesterners, Reps. Steve LaTourette from Ohio and Charlie Dent from Pennsylvania, and one western state member, Rep. Cynthia Lummis from Wyoming. Interestingly, Rep. Latham, who chairs the THUD Subcommittee, is a high-ranking member on the Agriculture and Rural Development Appropriations subcommittee as well. On the Democratic side of the subcommittee, Rep. Sam Farr from coastal/rural California is the ranking member and the other three members are Reps. Rose DeLauro from Connecticut, Sanford Bishop from Georgia, and Marcy Kaptur (remember her from the THUD subcommittee?) from Ohio.
(For a quick glance list of appropriations committee members, click here to download a pdf.)
What does his tell us about the all-important appropriations subcommittees? The South has risen again on the Republican side of the subcommittees. Rep. Latham from Iowa and Rep. Kaptur from Ohio sit on both subcommittees and most likely see the whole picture regarding urban/rural relationships more clearly than others might. There's a heavy Georgia presence on both sides of the aisle. The interests of larger cities are way under-represented in the THUD subcommittee. The Democratic members are old-line liberals with many years under their belts, which is a positive because they know how the committees work and have experienced staff, but on the negative side of the equation they may be thinking of moving on to greener pastures.
What can you do to have your voice heard in these subcommittees? If you are from any one of the above states, even if your organization is not located in the member's district, communicate with them anyway. Have your representative talk to appropriations subcommittee members about the needs you see in your area. Visit their offices, write them email messages. Come to Washington and visit with staff. Keep the heat on. Leave no stone unturned. Work with your state organizations to provide specific examples of need in your area. Like going to the gym, it may not be fun, but if you keep up a regular schedule it works!
Barbara Burnham is vice president for Federal Policy, Local initiatives Support Corporation.