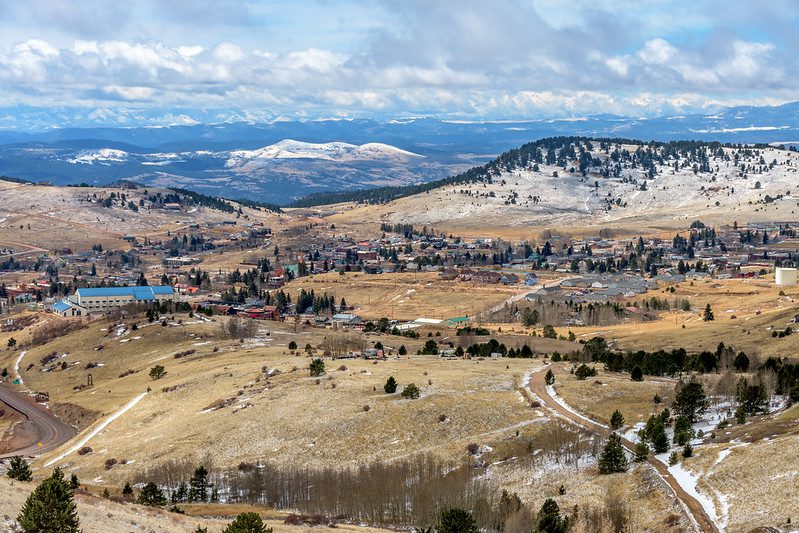 The Colorado affordable housing industry is going to receive a windfall of state funding soon.
Voters in 2022 approved Proposition 123, earmarking nearly $300 million in annual, long-term funding to support affordable housing preservation and development. State lawmakers are also distributing millions in federal pandemic money they set aside for affordable housing.
Every penny is badly needed. Colorado's population and its housing market exploded in the 2010s, making the state one of the nation's least-affordable places to live. In 2011, Denver metro area homes sold for a median price of $224,000, but by 2022, homes were closing at a median price of $635,000. Rent also ballooned: from an average of $805 in 2010 to $1,744 in 2022. Less populous but increasingly popular Colorado resort towns, such as Boulder and Vail, experienced even sharper increases in housing costs.
And while Coloradoans mostly agree that the state desperately needs more housing—a Colorado Health Foundation poll taken before the November 2022 election found that 86 percent of Coloradoans thought the cost of housing was a "very or extremely serious" problem—voters were divided: Prop 123 passed with just 52 percent approval. The measure's supporters say the infusion of money will help solve the state's affordable housing shortage problem. Others take issue with program restrictions or disagree with how the state has decided to allocate money.
With all that new money in the coffers, what will the recent changes mean for the future of affordable housing in Colorado and the people who need it?
Where's the New Money Coming From?
Prop 123 rewrote state tax law to reserve nearly $300 million per year for statewide spending on affordable housing. The measure didn't directly increase taxes, instead carving out and reserving 0.1 percent of income taxes the state already collects.
Of the $300 million, 60 percent will fund programs to reduce rents and develop new affordable rental housing. The other 40 percent will fund homeownership support and homelessness reduction efforts, and help local governments create "fast-track approval processes" for permitting approved projects.

How Will the Money be Spent?
—$122M in annual grants for financing low- and middle-income multifamily housing.
—$61M in loans for projects that qualify for affordable housing tax credits and modular/factory-based home builders.
—$58M in grants/loans for nonprofits and CLTs promoting single-family and mobile homeownership.
—$52M for programs for people at risk of or experiencing homelessness, including rental assistance, vouchers, eviction defense, and housing development
—$44M per year for land banking
—$6M to help local governments process applications and housing plans
Estimates indicate the funding could create 170,000 homes, both owned and rented, over the next 20 years. State lawmakers in the 2023 session are set to clarify certain aspects of the statute, such as income limits, program participation requirements, and other administrative details. Funding should become available for local governments and nonprofit developers in the fall.
State lawmakers reserved an additional tranche of $400 million from federal American Rescue Plan Act (ARPA) money received early in the pandemic. Following recommendations for spending outlined by a governor-appointed task force, the state is currently doling out federal money under a slew of new and existing programs.
When the plan was approved early last year, statehouse supporters said the new spending ushered in a "once in a generation" opportunity to ramp up affordable housing preservation and production. Through a series of bills during the 2022 session, state legislators created the Colorado Workforce Housing Authority, which can issue bonds to fund affordable rental housing projects, create public-private development and management partnerships, and help renters move into homeownership. They also began approving programs so shovel-ready projects could get underway.
Why It's a Big Deal
Colorado's housing shortage became increasingly acute in the years after the mortgage crisis, as the population soared and residential construction levels plummeted. Today, the state is facing an overall deficit of more than 300,000 market-rate homes, and it needs an additional 114,000 units affordable to people earning 30 percent or less of the area median income.
Brian Rossbert, executive director of the affordable housing nonprofit Housing Colorado, says the overall housing shortage has "really negatively affected" housing affordability, especially for lower-income residents.
"This crisis is real and it's affecting not only what people are having to pay for their housing," he says, "it's affecting the economy, transportation policy, education policy—just kind of everything."
Colorado had no dedicated source of state funding for affordable housing until 2017. Aaron Miripol, president and CEO of the Urban Land Conservancy, a Denver-based nonprofit affordable housing developer, says "affordable housing was already an issue" when he moved to Colorado in the late '90s. But as recently as a decade ago, "at the state level, there was no appetite for passing any dedicated source of funding for housing," he says.
The first "aha moment" for state legislators came in 2016 when the Denver City Council created a dedicated source of affordable housing for the city, Miripol says. It did so by implementing an excise tax on development, generating about $20 million a year. Following Denver's lead, the state decided to dedicate public money for affordable housing, but it wasn't a lot. Even as the housing crisis worsened statewide, funding for affordable housing hovered around $9 million a year until 2019—the year legislators modified the sales tax vendor fee to generate an additional $45 million.
So, a $400-million influx of one-time ARPA money coupled with the sustained $300 million per year generated by Proposition 123 is a tsunami of affordable housing money compared with historic state spending levels. Rossbert says the measure's approval is a testament to "how this is affecting everyone and how desperate it's become in our state."
Proposition 123: Wide Support, Narrow Victory
Despite its far-reaching effects and hefty price tag, there was no organized opposition campaign to Proposition 123. The measure was widely endorsed by Democratic state and local lawmakers (though no Republicans) and housing nonprofits, and even gained support from the Colorado Realtors Association. The strongest opposition came from conservative political group Advance Colorado Action, and even they didn't actively campaign against it.
There was a smattering of bipartisan skeptics who voiced concerns in the run-up to elections about how the measure's funding source will hold up as the state's budget fluctuates and a possible economic downturn looms.
That's because Prop 123 is paid for by diverting tax revenue from the state's general budget during surplus years. The Colorado constitution includes a Taxpayer Bill of Rights (TABOR), which caps the amount of revenue the state can take in. The revenue cap is calculated based on annual population growth and inflation levels. When TABOR is triggered, generally during economic upswings, the state is legally required to refund the surplus to Colorado taxpayers as a rebate. Some Coloradoans worried their refund checks would shrink. (Prop 123 could reduce individual TABOR checks by between $43 and $86).
Other opponents worried that in years without a surplus the state would still be on the hook to find $300 million for affordable housing and would have to take it from the state's general fund, reducing the amount available for public services like health care and education. Because of this concern, Prop 123 includes a provision that allows lawmakers to reallocate its funding to balance the state budget.
While this means the affordable housing fund may not get a fresh infusion of cash every year, the good news is that money reserved by Prop 123 remains in the coffers from one year to the next. So, for example, if during the first year the $300 million is available and only $150 million in projects is approved, the remaining $150 million could be used for projects in the next year.
"We're probably not going to draw down all the money that's been set aside in one year," Miripol says. "So in years we don't have a surplus, we at least have a big chunk of money from Prop 123 reserved."
The Colorado Housing and Finance Authority (CHFA, the state's largest affordable housing and community development entity) and the Division of Housing (DOH) will share administration duties, with CHFA funding loans (some of which can be fully forgiven) and DOH providing grants. Economic forecasters predict the state will collect large enough tax surpluses to fully fund Prop 123 "without any impact to the general fund," Rossbert says, but he agrees "there are budget implications."
"The legislature will need to make some hard decisions in the future," he says. "But the voters spoke at the ballot box this year and said this was an important priority for them."
Money collected by the state will be funneled through city and county governments, which will select which projects to fund. To qualify, local governments must commit to increasing their number of affordable units by 3 percent annually starting in 2027. They must also ramp up their administrative capabilities: The measure requires participating governments' commitment to a 90-day or 120-day permitting process for all projects receiving state funding, far less time than the 4 to 7 years the process typically takes. While some people took issue with the requirements, Miripol says having them could temper competition for state dollars between cities and rural communities.
"There was a clear recognition that those dollars need to get spread across the state, especially to rural non-ski counties that have a lot of challenges trying to attract any type of development," he says. "This is a way, in my mind, to make it more equitable for those communities that otherwise don't have resources."
Until now, Colorado's choice to leave affordable housing funding and development to local governments has made the process financially feasible only in some places. Cities like Boulder and Denver have long had revenue-generating taxes and fees and developer requirements specifically to increase affordable housing, and several mountain counties, typically those with vibrant tourism or other tax revenue-generating industries, years ago passed local initiatives to fund affordable housing. On the other hand, more rural counties haven't had that option. For example, La Plata County in the state's southwest corner—which has a median income of just more than $34,000 but median house prices just shy of $794,000 and has struggled to generate any local funding for affordable housing—established its first dedicated affordable housing fund in 2022.
It's not just expensive and difficult to build in Colorado. Developing any type of multi-family housing nearly anywhere takes years—a large chunk of that time during the permitting process. In New York City, for example, it takes an average of 2.5 years from application to approval. In San Francisco, average multi-family permit wait time is 627 days. Every day a project remains in a lengthy permitting process adds to its price tag.
To address this, grants and loans from the state's Affordable Housing Support Fund, which is getting money from Prop 123, will require that local governments increase their planning departments' capacities to accommodate a 90-day permitting process for approved projects. Some of the money generated by Prop 123 is earmarked to help fund the fast-track process for counties and cities.
The program qualification requirements, including the streamlined permitting process, should help rural counties that struggle to attract development by reducing a project's "soft costs," which include permitting, impact fees, design costs, etc. This is especially helpful in less economically robust counties that don't have the local financing to pull in affordable housing projects on their own.
On the other hand, Miripol also says the program restrictions could cause some counties, such as those that already have dedicated affordable housing funds, to opt out of the program. That's not necessarily bad, as it would leave millions in state funding for the less-flush counties.
Rossbert says he "anticipates a lot of interest" even with the requirements. "I've already got local governments talking to me about how they should create a baseline for what their affordable housing stock looks like so they can make a commitment to hitting those 3 percent growth targets," he says.
Another unique and powerful aspect of Prop 123 is that it specifically requires 10 to 15 percent of the funds, up to $43.5 million per year, to be dedicated to proactive land acquisition (being called "land banking" in the bill, though that's only one of the things land banks do). Participating local governments and nonprofit developers will be eligible for loans to buy land for future projects; those loans would be forgiven if approved affordable housing projects begin on the sites within a decade. This is a model the Urban Land Conservancy has frequently used.
"Land is fundamental to this story. If you have land to do future housing, be it for sale housing or permanently supportive housing," Miripol says, "we're going to be ensuring that whatever gets built on the land that we purchase, it's going to be permanently affordable, whether it's condos or rentals."
CHFA and the DOH are now determining parameters and protocols for getting money out the door. DOH should have the baselines set for the 3 percent requirement by the fall, allowing local governments time to decide whether they want to participate in the program.
"It's going to take a while to get units online, but there is a good pipeline right now. Hopefully the Division of Housing and CHFA can get some of this money out quickly," Miripol says.
Is It Enough?
While Prop 123 is a clear victory for affordable housing, some wonder if the measure does enough for Coloradoans who need it most, especially the lowest-income renters and people experiencing homelessness.
A substantial chunk of Prop 123 funding will create or preserve rental housing affordable to households earning no more than 60 percent of AMI. But Terese Howard—lead organizer at Housekeys Action Network Denver (HAND), a new nonprofit focused on housing instability and advocating for people experiencing homelessness—argues that setting affordability limits at 60 percent AMI "allows developers and those in power to look like they're doing more" because they can build more units at that income level than they would be able to build if income parameters were set at a level affordable to renters making 30 percent of AMI (or $35,160 in the Denver metro area). As of 2021, poverty rates across the state had been declining for several years, but of the state's 5.6 million people, almost 527,000 live in poverty—including one in five Black Coloradoans. Latinx and Black residents are about twice as likely to live in poverty than white Coloradoans. Many residents earn substantially less than 60 percent AMI, including essential workers like food service industry employees who earn about $16.56 per hour (or $2,650 per month), and health care support staff, who average about $18 per hour (i.e., $2,880 per month).
Colorado's metro economy includes many high-paying tech jobs, and those high earners skew AMI calculations (and decrease vacancy rates). In rural areas and mountain towns where jobs are scarce, ultra-wealthy part-time residents push both AMI and housing costs dramatically upward. As a result, the state's poorest families could be left behind.
[RELATED ARTICLE: How Should We Measure Housing Affordability?]
The measure's language reserves as much as $52.2 million for "programs for people experiencing homelessness or at risk of it, including for rental assistance, housing vouchers, eviction defense, and housing development." HAND's Howard argues that the funding earmarked in Prop 123 for very low-income people and people experiencing homelessness should be used to build new units. Instead, much of it is allocated for supportive services.
"The narrative and control tactics used around houselessness are used to make it seem as if poor and houseless people can't live in regular housing," she says. "And that we need these special service agencies and nonprofits with services tied to them in order to build anything affordable to below 30 percent AMI because anybody who's poor needs all sorts of control and direction in their life."
Howard says the bill's authors didn't engage with HAND during the legislative process. HAND didn't officially oppose Prop 123, and Howard says, "it will definitely get our community into units," but argues that HAND wants to see government funding for public housing and would like to see a social housing bill in Colorado like the one that just passed in Seattle or the one recently debated in California.
"We just really need to start approaching housing affordability very differently," Howard says. "Let's just start building housing that people can afford."
[Correction: An earlier version of this article misidentified the percentage of poll respondents who said housing costs are an "extremely serious" problem.]