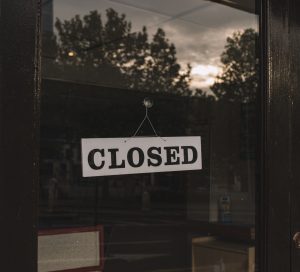 The housing crisis is particularly acute for the 79 million Americans with a criminal record: People with convictions are nearly 10 times more likely to experience homelessness compared to the general public. While federally subsidized housing could provide support to these individuals, the Department of Housing and Urban Development (HUD) contributes to the problem by permitting each public housing authority (PHA) wide leeway to discriminate against people with convictions.
But some advocates have successfully gotten their local PHAs to change course: A 2016 policy change in New Orleans has been able to open up public housing for people with convictions by providing a clearer rubric for PHAs to use during screenings and appointing a board to review applications.
Barring sweeping federal rule changes, this local approach is the only one open to advocates. In February, Prison Policy Initiative published a report titled "How Your Local Public Housing Authority Can Reduce Barriers For People With Criminal Records." The report advocates for interrogating local PHAs to see how they are interpreting federal guidelines and what their rubric is.
Some of these restrictions are the result of congressional legislation. But the executive branch plays a role: HUD has failed to limit look-back periods, provide strict guidance on screenings, or challenge PHAs that overstep their authority. 
"My guess is that these restrictions on people with criminal records apply to a huge portion of people who are applying for public housing," says Prison Policy Initiative spokeswoman Wanda Bertram. "In practice … people are not getting automatically denied because of any kind of criminal record. But public housing authorities attempt to winnow out some portion of the applicant population."
The median income for formerly incarcerated people is $10,090 a year, according to the Prison Policy Initiative, which means many meet the income threshold for public housing. Criminal history is not a protected category under the Fair Housing Act, although HUD has more recently argued that because of racially disproportionate incarceration rates it can act as a proxy for race (which is a protected category). 
Attorney-activist Bruce Reilly was instrumental in pushing New Orleans' housing authority to change its screening policies in 2013. Reilly, who served a more than 10-year prison sentence and was released on parole in 2005, is the deputy director of Voters Organized to Educate and is a founding member of Formerly Incarcerated, Convicted People and Families Movement.
Reilly first came across the issue while offering counsel to fellow incarcerated people by making use of his prison's law library. As he helped people file appeals and prepare for life on the outside, he learned that some people weren't able to move back in with their family in public housing as a result of their convictions. 
"They couldn't go back and live where they used to live with their kids, their mom," Reilly remembers. "That's what sent me off to this structural issue that nobody was talking about. I wasn't really in a position to do anything about it at the time."
When Reilly left prison, he collaborated with researchers at the Shriver Center on Poverty Law to look into the issue. He helped assemble a report while he was a Tulane University law student, looking at the disparate impact of exclusionary housing policies. After law school, he helped lead a three-year campaign, along with Voice of the Ex-Offender (now called Voice of the Experienced) and Stand with Dignity, changing the screening policies of the Housing Authority of New Orleans (HANO). 
At the time, HANO had a seven-year look-back period for all felonies. While this resulted in rejected applications, Reilly says, "the biggest thing was people getting evicted and … that applying to the whole family." The look-backs left Louisiana residents particularly vulnerable: 49 percent of adults in Louisiana have a criminal record.
In early 2013, HANO agreed to change its policies, stating it would no longer exclude people solely for having a criminal record, but still leaving room to exclude people for safety reasons. Those changes didn't go into effect until 2016, when the agency clarified the screening criteria it would use. 
The agency decided to put the decision before a panel, which looks at an applicant's overall history. The policy also gives each applicant the right to appeal.
The result is that more people with convictions are able to live with family members, Reilly says. Before the policy change, he says, "You had HANO police running around trying to stop people from even visiting family because they got a drug arrest."
Reilly helped get a similar policy change in Providence, Rhode Island, and in 2021, he helped usher in the change for Low Income Housing Tax Credit-funded units in Louisiana. Reilly says that during the hearing with the Louisiana Housing Corporation, which allocates LIHTC credits to developers, officials wept after hearing testimony from formerly incarcerated people.
"It turned into a group that was sobbing in the hearing, and thanking people for the testimony and making a change," he says.
Many of the harmful and exclusionary policies HUD has in place for people with convictions were brought about by the same laws that caused the nation's jail and prison population to explode by 700 percent during the '80s and '90s. The 1988 Federal Anti-Drug Abuse Act required public housing authorities to have provisions in their lease allowing them to evict tenants engaging in criminal activity or tenants whose friends or family members engage in criminal activity on HUD property. It also put in place a mandatory three-year ban on readmitting tenants who were evicted for engaging in drug-related activity.
"A PHA could evict someone who has a guest over who is smoking weed on the back porch, even if the tenant doesn't know that that's happening," says Kim Johnson, manager of public policy at the National Low-Income Housing Coalition.
The Housing Opportunity Program Extension Act of 1996 made it easier for PHAs to evict tenants and allowed them to request criminal records of tenants and prospective tenants as part of routine screening.
While these laws allow PHAs to screen out tenants for a broad list of criminal offenses, there are only two crimes for which HUD mandates they exclude tenants. People who have a lifetime requirement to be on the sex offender registry cannot live in public housing, nor can people convicted of manufacturing methamphetamines on the premises of federally assisted housing. 
There's no data on how many people are on the lifetime sex offender registry. And Reilly says that it's exceptionally rare for people to have convictions for producing meth in public housing. "I've never met anyone who had that conviction," he says.
PHAs have more leeway for evictions: They can evict tenants if they believe "illegal drug use or a pattern of illegal drug use may threaten the health, safety, or right to peaceful enjoyment of the premises by other residents." Since the policy is a federal one, it creates a situation where even if a state has legalized a federally prohibited drug, like marijuana, PHAs in that state can still evict tenants for using it.
Perhaps more damaging is the fact that HUD does not limit look-back periods—meaning PHAs can exclude people based on crimes that are decades old. HUD has in recent years issued guidance recommending a look-back period of 3 to 5 years, but there's no requirement that PHAs abide by this.
But HUD has slowly been making efforts toward changing its policies in recent years.
In 2016, the Obama-era HUD attempted to clarify the issue by issuing guidance for public housing authorities. The memo suggests that public housing authorities choose specific types of convictions when applying prohibitions and then justify them, demonstrating that such restrictions will ensure the safety of residents. It suggests avoiding blanket prohibitions, which could be subject to legal challenges for their disparate impact on Black and Latino people. 
Yet the memo acknowledges that courts have huge leeway in determining when exclusions are substantial and legitimate, particularly if the housing provider invokes the safety of residents: "Resident safety and protecting property are often considered to be among the fundamental responsibilities of a housing provider, and courts may consider such interests to be both substantial and legitimate, assuming they are the actual reasons for the policy or practice."
The memo was seen as a huge step in the right direction, but it stopped short of laying out less restrictive ways to conduct screening, instead urging housing authorities to avoid lawsuits. There was also no clarity on enforcement.
"There wasn't a lot of enforceability to that 2016 guidance, even though it kind of laid the groundwork for what we're hoping to see now," Johnson says.
Last year, HUD announced that it would review its policies and make changes to make sure HUD-funded projects are as inclusive as possible to people with criminal records. That six-month review concluded in October 2022, and advocates are expecting the agency to announce new policies this month. (Last year, President Biden declared April "Second Chance Month," signaling that the administration could announce new criminal justice reforms at this time each year.)
"We're hopeful that we'll see some meaningful changes," Johnson says.
In the meantime, it's up to local advocates to push for reviews and policy changes in their own PHAs. The exclusionary screening practices extend not just to federally owned housing but to housing choice vouchers, which are distributed by PHAs. Even if a PHA changes its policies, landlords in the private market can still exclude people for having criminal convictions. More than 5 million people use housing choice vouchers, far more than the around 1 million people who live in public housing.
A Louisiana bill introduced last year by Rep. Matthew Willard would have banned housing providers — federally subsidized or otherwise — from making blanket prohibitions on tenants with criminal records. The bill instead provided a rubric for screenings based on the nature of the crime and the time elapsed since the crime occurred, among other factors. Reilly and other advocates supported the bill, which built on past success with HANO's rule change. Yet the bill faltered due to well-funded pushback.
Reilly, who helped conceptualize the legislation, says he's hoping a narrower bill passes this session. It would require housing providers to make their rubric clear before denying people with convictions. And it would allow prospective tenants to recoup application fees if landlords don't follow the law.
"If you're going to discriminate based on criminal records, and accept an application fee, then you need to lay out upfront exactly what your criteria is," Reilly said, calling it an issue of "truth in advertising."
A Fair Chance Housing law, which bars landlords from asking about most criminal records, was signed by Gov. Phil Murphy in New Jersey. Another bill that would prevent private landlords from banning people based on certain convictions has momentum in New York City, and a national bill was introduced by Rep. Alexandria Ocasio-Cortez and Kamala Harris.
Johnson said screening people with convictions out of housing is counterproductive. "There's not really significant evidence that banning people from accessing public or federally assisted housing helps cut down on crime," she says. "If anything, when someone can't find affordable housing, they're more likely to end up homeless and more likely to engage in crimes of survival." 
Reilly is more blunt: "At some point, you're showing up for duty, and you're trying to do your best, and they're not letting you." 
"You actually don't want people to go straight," he says of opponents of reform. "You don't want people to pay rent, you don't want people to vote. The burden shifts back on society."
This story was published through a collaboration with Shelterforce and Next City. Next City is a nonprofit news outlet that publishes solutions to the problems that oppress people in cities, inspiring social, economic, and environmental change through journalism and events around the world.