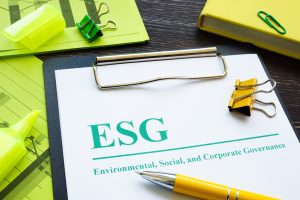 Vote with your dollars. It's a philosophy shared by socially conscious consumers and impact investors seeking out businesses that can deliver a good financial return while also benefiting society. They look for companies that pollute less, treat employees better, and give back to their communities. Impact investing has moved beyond its early days of screening out companies in the tobacco and weapons industries to actively seeking companies that make a positive difference in industries like renewable energy, organic agriculture, and affordable housing. Today it's big business: Impact investments worldwide totaled $2.3 trillion in 2020, according to the International Finance Corporation. In the U.S., professionally managed index funds whose goal is to promote environmental and social improvements raised more than $51 billion in new money during the same year.
To track and evaluate where impact investors and socially conscious consumers may want to put their money, several organizations have emerged that rate individual businesses on how their practices uphold what are often called "ESG criteria"—a set of standards that evaluate companies' environmental and social efforts, and their governance practices.
For example, in recent years, the B Corp label—which is what companies seeking certification by nonprofit B Lab strive to receive—has become nearly as recognizable to consumers as Energy Star- and LEED-rated products have been to homebuyers since the 1990s. B Lab certifies individual businesses as B Corps based on their adherence to ESG standards; other organizations, such as the Green Business Bureau, Global Impact Investing Network, and GRESB evaluate assets and portfolios to determine how their activities and goals align with ESG standards, helping impact investors decide where to invest. But creating ESG evaluation criteria is a surprisingly complex endeavor, and it's hard to craft assessments that effectively measure the many ways that widely varying industries create social impact.
No Standardized Standards
The organizations that give businesses their stamp of ESG approval do so after rigorous evaluations that sometimes take months to complete. But it seems that many evaluation formulas have a blind spot when it comes to housing and tenant protections, which don't easily fit into a single ESG category.
While there's a raft of standards that measure a company's environmental sustainability, treatment of its workforce, and internal governing transparency, it seems obvious that companies involved in developing and managing housing should be asked a whole additional set of questions assessing their social impact: How do they treat their tenants? What are their eviction prevention policies and eviction rates? How well do they maintain their buildings, and how promptly do they address repair needs? How frequently do they raise the rent? Do they displace existing tenants to develop new apartments?
Yet most certification programs approve landlords and developers without asking any of these questions, and possibly without asking any rental- or housing-specific questions at all.
Take, for example, one of the most widely familiar labels: B Corps. B Lab endorses businesses it deems "a force for good" by certifying them as B Corps (short for "benefit corporations"). To become a B Corp, applicant businesses must pass a B Impact Assessment that evaluates a company's rules, strategies, and processes that determine how it operates, as well as its impact on and treatment of workers, customers, the community, and the environment. The assessment also includes a series of yes-no questions used as an "unweighted Disclosure Questionnaire." The answers don't affect a company's score but cover "potentially sensitive industries, practices, penalties and outcomes," such as whether the company is involved in the tobacco industry, uses child labor, has facilities near or in sensitive ecosystems, etc. To be certified, companies must earn a score of at least 80 points out of 200. Certified B Corps can stamp their products, marketing materials, etc., with the recognizable B Corp logo. This certification lets investors and consumers identify companies that fulfill B Lab's mission to "benefit all people, communities, and the planet" because their impact assessment score shows they display "high standards of verified performance, accountability, and transparency on factors from employee benefits to supply chain practice and input materials."
[RELATED ARTICLE: Using Business as a Force for Good]
Since B Lab's certification process began in 2007, more than 5,000 companies in 83 countries, comprising 156 industries, have qualified as B Corps. The thousands of companies B Lab has certified include several developers and property management companies. While many seem on the surface worthy of the B Corp label, a close look raises some questions about whether certain companies would pass muster if any tenant-relations or displacement-prevention criteria had been applied.
For example, a California-based property management company that earned itself B Corp status in 2018, APPA Real Estate, has been accused of evicting tenants, some of them senior citizens, during the pandemic. APPA earned its highest score in B Lab's "Community" assessment, which "evaluates a company's engagement with and impact on the communities in which it operates, hires from, and sources from." In the Community section, B Lab looks at a company's diversity, equity, and inclusion standards, among other topics.
But though APPA scored well with B Lab, it doesn't have the same track record with its tenants. For example, in 2019, APPA Real Estate purchased a rent-stabilized East Hollywood apartment complex called Eleven 55 for $4.1 million. Since then, the tenants at the building have accused APPA owner Aaron Marzwell of waging a campaign to harass tenants with the intention of evicting them or forcing them to self-evict so he can "charge jacked-up 'market rates' or demolish the building entirely." In January 2021, the tenants worked with the LA Tenants Union and United Neighborhood Defense Network to protest Marzwell's planned evictions. In March 2021, Marzwell sued the tenants to keep them from organizing. He lost.
Another prominent property management company that became a certified B Corp in June 2020, Prometheus Real Estate Group, specializes in luxury apartment management in the Bay Area, Portland, and Seattle. Prometheus controls 15,000 Bay Area apartments valued at more than $2.3 billion. The company website claims Prometheus believes in "Good Living for the Greater Good," but it donated almost $1 million to oppose California's Rent Affordability Act, which sought to expand rent control statewide and was defeated by voters in November 2020. Prometheus was also one of the top contributors in the battle to defeat Proposition 18 in 2018, which would have repealed statewide restrictions on rent control. The company donated $2.1 million toward successful efforts to kill that bill.
(Shelterforce contacted both APPA and Prometheus' offices to request an interview for this article; APPA didn't respond, and Prometheus declined to comment.)
[RELATED ARTICLE: Putting the Impact in Impact Investing]
B Lab's Impact Assessment does have industry-specific criteria, including some for the "building/real estate" industry. These standards address topics in architecture design and planning, contracting and building, real estate development, equity investing, microfinance, and higher education, among others. They do not, however, mention landlord-tenant relations, tenant rights, rent increases, or eviction prevention standards.
Shelterforce reached out to B Lab several times to ask whether it had considered adding such standards for those applicants to which they were relevant. Company spokesperson Alexa Harrison declined to be interviewed but suggested filing a formal complaint with B Lab's complaints team. The B Lab Standards team then issued the following statement via email:
"The B Impact Assessment includes specific questions to assess the impact of companies in the real estate industry. However, we recognize the need to continue to improve our standards and regularly review and update the content to address necessary improvements to the B Lab standards." B Lab has a list of controversial practices and/or industries about which it has issued specific positions—nothing housing-related appears on it.
"While we can't comment on specific details of a company's practices at this time, complaints are reviewed to determine if a formal investigation and further action regarding a company's certification status is necessary, which may also lead to the development of new standards," Harrison wrote in an email.
(Slightly) Better Standards
There are some entities beginning to include tenant protection-specific measures, but they are at very early stages, and preliminary indicators show their approaches address the process side—such as "do you have a program or policy?"—rather than the outcomes side—such as "what is your eviction rate?"
GRESB, for example, evaluates companies based on their ESG standards and performance. (GRESB launched in 2009 as the Global Real Estate Sustainability Benchmark and focused on the real estate sector, but the company's evaluation scope now has expanded into other industries as well. When GRESB added these industries, the company decided to "no longer break down the letters [of its name] into words.")
GRESB's evaluations differ from B Lab's in that GRESB doesn't certify individual companies, instead it "partners" with large organizations that work in real estate and/or infrastructure. GRESB consultants evaluate data submitted by partner organizations and "validate, score, and benchmark ESG data" for investors and asset managers. A spokesperson for GRESB said the company found that the existing ESG framework might work well for a manufacturing company but wasn't always as effective when evaluating a real estate company. Because of that, GRESB is trying to create a framework and standards that are very specific for "real estate infrastructure" and can be used by investors who care about "rising rents, evictions, homelessness," and other factors that affect tenants.
GRESB evaluates its standards every five years and is currently in the middle of doing so. Companies that partner with GRESB have their ESG performance evaluated and compared with their "peers within the region, sector, or for real estate, property type." Companies are then given a rating, with five stars being the best.
[RELATED ARTICLE: How One of Boston's Top Evictors Changed Its Ways]
GRESB's assessment has a landlord/tenant relations section, which includes questions such as, "Does the entity have a tenant engagement program in place that includes ESG-specific issues?" and "Has the entity undertaken tenant satisfaction surveys within the last three years?" with a follow-up asking whether it has a program to address issues raised in those surveys. One question asks about environmental provisions in leases, but there is no corresponding assessment of tenant-friendliness of leases. The Community section asks if the company assesses its effects on housing affordability, but doesn't appear to set any standards about what would be a positive or negative effect on affordability, or what a company should do about a negative finding.  A spokesperson said the company does not have any questions that specifically address evictions. He didn't address the question of building quality or adherence to safety codes.
Creating Tenant-Specific Standards for Impact Investing

One person who didn't balk at discussing tenant rights was Bob Simpson, president and CEO of the Multifamily Impact Council, a nonprofit he launched in May 2022. The membership-based council intends to "serve as an industry clearinghouse for research, best practices, and collaboration to support the growth of multifamily impact investing in the U.S." It includes 20-plus organizations, such as the Affordable Housing Investors Council, Comunidad Partners, Enterprise Community Partners, and the National Affordable Housing Trust. Prior to founding the Multifamily Impact Council, Simpson spent 20 years at Fannie Mae (which is also a council member).
Simpson wouldn't address what standards the council will use to guide real estate impact investors, saying via email that the organization is "still in the research phase of our work to develop an Impact Investing framework for the multifamily industry."
But when asked if the way property management companies and others in the real estate industry treat their tenants should be part of determining whether they're adhering to ESG standards for impact investment purposes, Simpson says "it is in the industry's best interest to help improve the long-term health and financial stability of our renter households." He wrote that the council is "actively evaluating best practices and recommendations regarding initiatives that help reduce evictions, increase access to rental assistance programs, and build stronger relationships between renters and property owners . . . we believe policies and programs that work to reduce evictions for non-payment and help renters get back on their financial feet are important drivers of social impact in the residential real estate sector."
As the runaway housing market cools but continues its unpredictability, especially in places with the least tenant protections and loosest landlord regulations, consumers and impact investors are going to want to know how property owners and management companies treat their most vulnerable "customers"—their tenants. Impact investors and consumers who value spending their money at non-predatory companies would like more accurate information about which landlords are serial evictors, defer maintenance, or harass tenants. To get there, the companies that claim to be real estate industry watchdogs are going to need to ask more specific tenant-related questions and put stronger standards in place if they want to weed out the industry's bad actors.