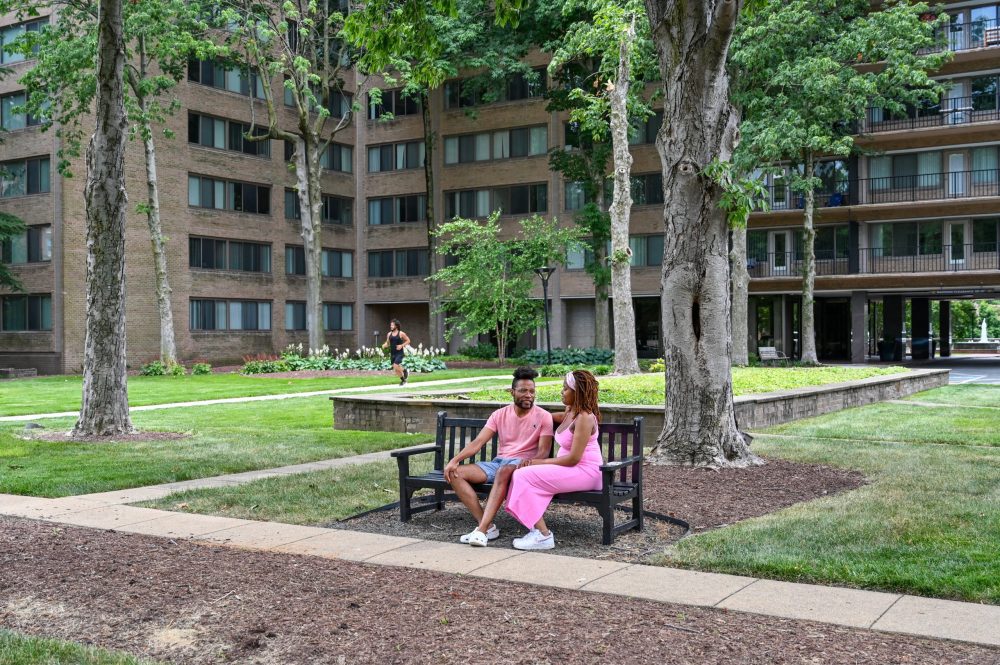 [Editor's note: the authors of this article are employed at the Washington Housing Conservancy and JBG SMITH]
This year saw rents in some communities escalate by as much as 30 percent. The acceleration is pushing individuals and families from their homes and turning many into "rental nomads." For them, and for the millions of others who are clinging to hope that the rent won't keep rising faster than their income, the need for an affordable home has never been greater. After decades of inadequate approaches to housing affordability, the search for new ways to stabilize rents while preserving and creating affordable housing has never been greater.
Often, when people think about affordable housing, they think about the lowest income earners. But in tight real estate markets like Washington, D.C., Charlotte, Atlanta, and Denver, the lack of affordable housing also challenges middle-income workers who serve their communities as teachers, first responders, health care and hospitality workers, and in many other roles. These renters in the "missing middle" don't qualify for subsidies, but their incomes also can't keep pace with rent hikes. 
Concerned about this critical housing shortage and the negative impact on the D.C. metro area's economic and social health, the real estate firm JBG SMITH convened business, nonprofit, and financial leaders to brainstorm ways that the private sector could help. In expectation that more resources and more progress would come faster with collaboration, JBG SMITH partnered with the nonprofit, nonpartisan Federal City Council. In 2018, alongside the Council, which focuses on economic development, they launched the Washington Housing Initiative to offer a new model for private sector companies and organizations to confront the missing middle's affordability gap.  
The Washington Housing Initiative aims to acquire existing apartment communities and preserve their affordability for the essential workers who live there. It operates in neighborhoods where redevelopment pressure is high. Its model functions best in a high-growth city with limited housing stock, where private sector and philanthropic capital and real estate expertise are available. By using private dollars to preserve affordable apartments for moderate- to low-income families and individuals, it also spares scarce public money to fund deeply affordable housing for residents with the lowest incomes.
The Washington Housing Initiative consists of an Impact Pool, a private social impact investment vehicle that provides below market rate financing for the purchase of affordable mixed-income multifamily properties, and the nonprofit Washington Housing Conservancy, which acquires, preserves, and manages these properties. A social impact investment vehicle provides a triple bottom line, which is a business concept that maintains that firms should commit to sustainable and ethical practices with an eye for their social and environmental impact in addition to their financial performance, as opposed to solely focusing on the bottom line. Investors accept a lower rate of financial return because it is offset by social and environmental returns. An investment committee is responsible for evaluating and making decisions about which projects to fund and how much they receive. Together, the Washington Housing Conservancy and the Impact Pool stabilize rents and foster inclusive, mixed-income communities.
Real estate can change hands at a frenzied pace, and the Impact Pool allows the Washington Housing Conservancy to move at the speed of the market, successfully competing against for-profit developers who are targeting the same market rate naturally occurring affordable housing in high-opportunity neighborhoods.
Managed by a subsidiary of JBG SMITH, the Impact Pool, which includes investment dollars from private investors, provides up to 20 percent of project costs, minimizing the amount of equity that the Washington Housing Conservancy has to provide and frees up philanthropic capital for social impact work. Only nonprofit or mission-driven for-profits are eligible for financing. While leveraging a lower cost of capital than traditional equity financing, the Impact Pool provides risk-adjusted returns equal to those of many traditional investments.
Once a property is identified, the Impact Pool also embraces its affordability and social impact commitments. It includes a requirement, through a minimum 15-year covenant, that at least 51 percent of units be reserved for residents earning 80 percent of AMI or less. It minimizes displacement and it ensures that social and environmental outcomes are tracked.
In 2020, investors committed a total of nearly $115 million to the Impact Pool. To date, it has committed more than $70 million in financing and funded the acquisition and preservation of more than 1,700 units in the D.C. region. With approximately $40 million in funds so far deployed, the Washington Housing Conservancy has acquired more than 1,400 of these units, which are now housing 2,300 residents. Seventy-five percent of those residents are making 80 percent of AMI or below, including approximately 20 percent of residents at 50 percent AMI or below, a number that exceeds the minimum investor requirements.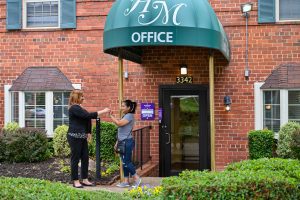 More nontraditional funding mechanisms such as the Impact Pool can generate more affordable housing. Our communities need new means of cultivating philanthropic equity and the longer-term financing that is often difficult for nonprofits to attain. By exploring these options, we also relieve pressures on federal and local public efforts, such as the Low-Income Housing Tax Credit, HUD Section 108 loans, and D.C.'s Housing Production Trust Fund.
But securing and assembling funding is just part of what's needed.
To pinpoint where to purchase and preserve affordability, Washington Housing Conservancy created a Social Impact Screening Tool to assess a community's health and social fabric. The tool collects data across more than 30 indicators—like population growth and demographics, high-performing schools, public transportation, and proximity to employment centers. By aggregating data from multiple public and private sources, Washington Housing Conservancy can better identify the unique personality and attributes of each high-opportunity neighborhood under consideration for funding and weigh the financial and social implications of acquiring that property.  
The tool addresses the importance of strong civic systems, infrastructure, and organizations with community networks that support resident aspirations, such as wealth-building and education. And the data from the tool helps guide service programming and community-building once the assets are acquired.
Given the realities of structural, institutional, and other forms of racism that are endemic to the housing industry, Washington Housing Conservancy simultaneously has been highly intentional about developing an antiracist approach that is embedded in every asset of its housing strategy. Eighty percent of Washington Housing Conservancy residents are people of color. Its strategy includes:
Addressing structural inequities in access to high-opportunity neighborhoods and high-quality housing.
Identifying and countering implicit bias in property management and resident services.
Promoting greater levels of resident voice and agency in decisions about community life.
Cultivating a greater sense of belonging and connection across lines of difference among residents and staff.
With the four properties acquired to date, Washington Housing Conservancy's successes demonstrate the power of unifying commercial real estate development, nonprofit service and entrepreneurship, philanthropy, and government. WHC leverages government policies that promote and encourage preservation, such as the Prince Georges County MD Right of First Refusal (ROFR) Program. The ROFR allows the county housing department to exercise first refusal rights to expand the availability of affordable rental housing through the purchase of multi-family properties.
The development of a multipurpose toolbox enables competition with private development at scale and speed. Residents don't have to be displaced. Inclusive communities and neighborhoods become a reality. And new opportunities open for residents to build wealth and pursue individual ambitions.
By leveraging both these successes and organizational influence, we elevate systemic equity and inclusiveness and a blueprint for other organizations doing this kind of work for tackling what has long been an intractable crisis.