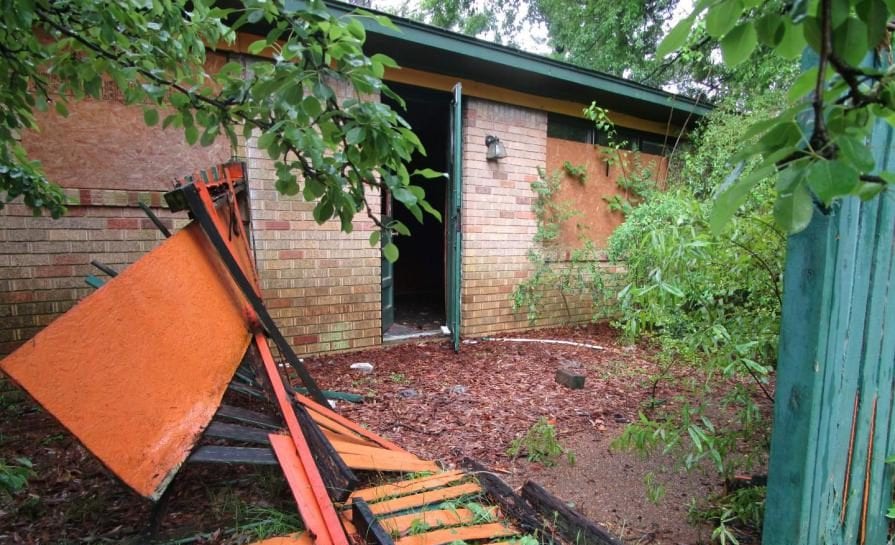 In the third installment of Shelterforce articles of old, we look back at what's been happening with lawsuits filed against banks that allegedly failed to maintain properties they own in predominantly Black and Latinx neighborhoods, Medicaid funding for housing, community developers elected to office, and vouchers for foster care youth.
New York City Community Developers in Still Office
"Direct Action Governing," 2012
Eleven years ago, we wrote about three organizers and community developers who had been elected to the New York City Council. Jumaane Williams, Margaret Chin, and Brad Lander were part of the same freshman class of councilmembers, and each attributed their success to how they were able to harness the energy of their organizing backgrounds in order to mobilize their communities. All three still hold office, although Williams has moved on from the council.
Jumaane Williams, who previously represented the city's 45th District on the council, is currently serving as New York City Public Advocate after winning a 2019 special election. Williams, former director of the Flatbush East Community Development Corporation, saw several of his bills pass during his time on the council. In 2013, the council voted to pass Williams's Community Safety Act, creating an inspector general position to oversee the actions of the New York Police Department and ban racial profiling. Williams was also behind the Fair Chance Act, which prohibits employers from inquiring about an applicant's criminal history during the job interview process until after a conditional offer of employment is made. In 2015, the New York City Council passed Williams' Intro. 700, which created regulations for "tenant relocation specialists," or individuals employed by landlords to buy out tenants.
Margaret Chin is a founding member of Asian Americans for Equality, a major community development organization in New York's Chinatown, and former board member of Association for Neighborhood and Housing Development. In her time on the council, she supported various initiatives aimed at reducing poverty and increasing affordable housing available to older adults, including an issuance of a Request for Proposals for an affordable senior living facility in Chinatown and expressing support for the Landlords Accountability Act in the House of Representatives. In 2018, the New York City Council unanimously approved Chin's legislation to conduct annual health inspections at senior centers and social adult day cares that serve food to seniors, and make the results of those inspections publicly available online. However, she has also received criticism from constituents for not pushing back forcefully on large development projects and for her 2019 vote supporting the construction of a new jail in Chinatown, one of four that would replace Rikers Island.
Brad Lander, former director of the Pratt Center for Community Development and the Fifth Avenue Committee, a CDC in the Park Slope neighborhood of Brooklyn, is a councilmember representing the 39th District in Brooklyn. This year he is running for city comptroller, which is the city's chief fiscal officer, charged with duties such as managing public pension funds, auditing city agencies, and analyzing the city budget. Throughout his term as a councilmember, his activist background has repeatedly shown itself. He was arrested in 2015 for blocking traffic to support striking car washers, in 2017 for protesting a tax bill in the Capitol Building, and in 2018 at a protest outside the office of state Sen. Martin Golden.
Councilmember Lander also opposed Mayor Bill DeBlasio's plan to rezone the site of a former hospital, despite its inclusion of affordable housing, citing his constituents' opposition to new residential development and concern about the project's scale. He has been a leading advocate for a program that moved 9,500 individuals experiencing homelessness into vacant hotel rooms across the city during the COVID-19 pandemic.
—Brandon Duong
Property Maintenance Lawsuits Moving Forward
"How Poorly Maintained Bank-Owned Homes Harm Black and Latino Communities," 2018
In March 2018, we ran an article about the National Fair Housing Alliance (NFHA) and 19 other fair housing organizations filing a federal lawsuit against Deutsche Bank, Ocwen Financial, and Altisource for disproportionately failing to maintain properties they owned due to foreclosure in predominantly Black and Latinx neighborhoods to the same standards they maintained homes they owned in other areas.
This phenomenon is one of the many patterns that reinforces disparities in opportunity and quality of life between neighborhoods based on race. And those lenders are not alone. Later that year, NFHA filed a similar lawsuit against Bank of America, and in 2019 it also filed one against Fannie Mae. NFHA reports that all of those lawsuits have survived multiple motions to dismiss from the plaintiffs and are currently proceeding with the discovery phase.
—Miriam Axel-Lute
It Was a Nice Idea
"Medicaid Dollars for Housing," 2019
In 2019, Shelterforce featured an article covering what was then an exciting development at the Department of Health and Human Services (HHS). Then–HHS secretary Alex Azar hinted that Medicaid funds could be used to cover housing costs. Over the course of the preceding years, the Centers for Medicare & Medicaid Services (CMS) had begun embracing the social determinants of health. Nonetheless, this idea came as a surprise to many observers, as using Medicaid funds to pay directly for housing (as opposed to housing-related services) is prohibited by the Social Security Act.
Two years later, hopes that Medicaid funds could be used to pay for housing have gone unfulfilled.
The Center for Medicare and Medicaid Innovation did release several integrated care models that touch upon social determinants of health in April 2019, but there has been no news regarding the use of Medicaid money for housing, and Azar resigned in January 2021 following fallout from the infamous insurrection. However, the Centers for Medicare and Medicaid Services now offer flexibilities for private Medicare Advantage plan sponsors to pay for benefits "that are not primarily health-related," including housing, if the enrollee is chronically ill.           
—Brandon Duong
Foster Youth Vouchers Now Guaranteed
"HUD Approves Vouchers for Housing After Foster Care," 2019  
In 2019, Shelterforce reported on a successful campaign to provide additional funding to young people transitioning out of the foster care system. In March 2019, HUD announced the Foster Youth to Independence Initiative (FYI), a $20 million voucher program aimed at preventing homelessness for youth leaving the foster care system. The program used existing HUD funds to provide on-demand vouchers and assistance, bypassing the need for Congress to approve new funding. Since the start of the initiative, HUD has issued over 1,000 vouchers.
However, recently there was even better news for youth leaving foster care. The bill mentioned in our original article, the Fostering Stable Housing Opportunities (FSHO) Act, which guarantees a housing voucher starting from emancipation through age 25 for any youth aging out of foster care who could demonstrate the need for a subsidy, was included in the December 2020 Consolidated Appropriations act and has become law.
—Brandon Duong

This article is part of our latest series —Whatever Happened To …
While this piece is free to read, it's not free to produce. Please consider supporting our small and dedicated team on Patreon.

[Correction: This article originally misstated the status of the Fostering Stable Housing Opportunities (FSHO) Act. Though the bill did not pass on its own, it did pass as part of the consolidated appropriations bill in December 2020.]