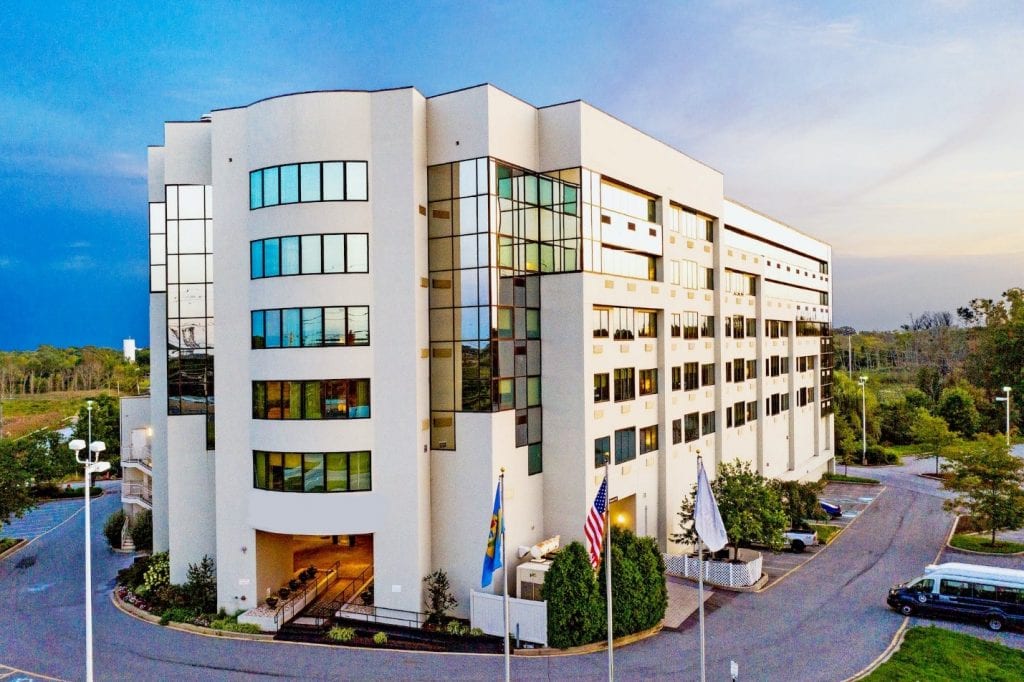 When COVID-19 swept across the United States last spring, it prompted a bevy of emergency public health responses, including the leasing of hotel and motel rooms to safely house vulnerable homeless people. Though far from perfect, the projects got thousands of people into non-congregate shelter and helped prevent further COVID outbreaks. As the pandemic drags on, state and city officials are looking to expand or revive those leasing efforts, or outright buy hotels as a permanent housing solution. What is driving the expansion, and why do some communities still avoid the hotel housing model?
Hotel rooms had been used to house people on the verge of homelessness for years before COVID-19, but the risk posed by the pandemic spurred local governments to lease these rooms at a larger scale. In some cases, local governments that once housed a few hundred people now house thousands, and they're doing it with greater urgency than ever before.
Advocates of expanding the use of hotel rooms for this purpose point to the struggles facing the hospitality industry. Occupancy is down as both leisure and business travel have collapsed while large gatherings go virtual and people forgo unnecessary trips. A Jan. 21 report by the American Hotel & Lodging Association (AHLA) indicates that business is not expected to return to pre-COVID-19 levels for at least three years, and that half of all hotel rooms in the U.S. will remain empty until then.
[Related: Hotel Rooms for the Homeless Change Health Outcomes Beyond COVID]
The hotel housing programs may continue to expand due to a promise of more federal reimbursement. In the past year, many programs, such as ones in California and Vermont, were aided or enabled by a FEMA policy that reimbursed 75 percent of the leasing costs. On Jan. 21, the new Biden administration ordered FEMA to reimburse local governments at 100 percent of the cost through Sept. 30.
That decision is a game changer, says Diane Yentel, president and CEO of the National Low Income Housing Coalition.
Before the policy change was implemented, some communities were concerned about whether FEMA would continue to reimburse them for leasing hotel rooms, or if funding would be cut off completely and with little notice. That led to uncertainty in deciding what operations could continue. The 25 percent cost share that cities and states had to come up with previously was also a challenge in a pandemic-spurred economic crisis. The possibility of committing to a program and then having reimbursement cut off abruptly was too much for many places to risk. And for those that did commit to the programs with FEMA's help, the question was also when those reimbursements would arrive.
Some communities would not participate in non-congregate sheltering due to the cost, Yentel says, though she believes that choice was short-sighted. "I don't know why they wouldn't, when the research was so clear that homeless [people] were at much greater risk of dying."
FEMA's latest 100 percent reimbursement policy should address those concerns, Yentel says.
The continuing pandemic and winter conditions are certainly spurring action among officials. In January, the Denver City Council, for example, extended three hotel lease contracts for unhoused people. The city now has the option of further extending the programs through June, in 30-day increments. Since the start of the pandemic, Denver has rented approximately 800 hotel rooms for unhoused people and those at risk of COVID-19 infection. The city council stated that the rooms were needed as social distancing and health measures necessitated by the pandemic had reduced shelter capacity by 56 percent. The city also set up new emergency shelters at locations such as the Denver Coliseum. In Indianapolis, Indiana, officials used money from a general fund and from the federal CARES Act to house people in hotels throughout 2020. In November 2020, the city announced a $4.5 million winter contingency plan, part of which reserves 275 hotel rooms through March.
In New York City, where people have a legal right to shelter, there was concern about the thousands of people staying in congregate spaces when the virus hit last year. From May to July 2020, the city began moving thousands of people, including the entire populations of some shelters, into hotels. Currently approximately 70 percent of unhoused single adults still live in those lodgings. Families generally are in their own units in shelters and better able to isolate, according to Giselle Routhier, policy director with the New York–based Coalition for the Homeless. Routhier says the recent FEMA decision could help get the remaining 30 percent of people who are currently living in congregate shelters into safer spaces.
"We … have worked with Legal Aid Society to file a lawsuit that says the city should offer single-occupancy rooms to all homeless people," Routhier says.
Acquire and Rehab
As the crisis stretches on, governments that leased rooms in hotels last spring are starting to buy them as long-term housing solutions. Acquiring these facilities makes sense, says Christopher Ptomey, executive director of the Urban Land Institute's Terwilliger Center for Housing. For any government trying to boost its permanent housing supply, Ptomey says, hotels and motels are already set up for people to live in. For cities that have purchased buildings, future and current plans include setting up medical support and other services to help people transition into more permanent shelter. Although local officials need to plan for operations and maintenance, this strategy avoids ground-up construction or costly conversions.
To reduce the risk out of outbreaks, the city of Austin, Texas, leased rooms at five sites in 2020, moving vulnerable unhoused people into 300 rooms in a program called "pro lodges." ("Pro" is short for "protective.") In the last two months, the Austin City Council voted to purchase two hotels for long-term housing—a Candlewood Suites for $9.5 million, and a Texas Bungalows Hotels & Suites for $6.7 million—adding 150 rooms to the city's housing stock. The money came in part from fiscal gains following a reduction of the police department's budget in August 2020, in the wake of last summer's Black Lives Matter protests. Money freed up from that was set into a recurring $6.5 million fund for permanent housing. Austin Fourth District City Councilman Greg Casar, an advocate of buying hotels, says in order to enact such a plan, the city needed money for both housing and services, and the new funding provides ongoing payment for those needs.
Casar added that FEMA's 100 percent reimbursement policy is good, but there's no certainty about when those funds will arrive. Buying hotels outright guarantees that the units will remain a part of the city's housing operations.
"Every federal dollar we can use we will, but we need to have a plan for the long term," Casar says. "One-time grants or allocations from the federal government or philanthropy don't cut it."
(FEMA funds can only be used for leasing, not for purchasing sites. Austin has taken federal funds to help with its pro lodge program, although it is still waiting to be reimbursed for much of it.)
One of the most ambitious efforts is California's Project Homekey. Whereas the state's Project Roomkey—launched in spring 2020—leased hotel rooms for vulnerable people, Homekey is for the outright purchase of buildings. Announced last summer, the program uses CARES Act funds and $750 million in state funds that was allocated last year. As of the end of 2020, the program had led to the purchase of approximately 6,000 hotel rooms throughout the state. Gov. Gavin Newsom's budget for the next fiscal year sets aside another $750 million to continue the program.
On the east coast, Delaware's New Castle County had been renting hotel and motel rooms for unhoused people, but officials decided in late fall to purchase hotel buildings for long-term care. The county purchased a 192-room Sheraton hotel for $19.5 million. The "Hope Center" is operated by the nonprofit Friendship House, which partnered with the county to provide services such as an on-site nurse, mental health workers, and meals. Carrie Casey, manager for New Castle County's Community Development and Housing Division, says the county looked at other programs, specifically California's Roomkey and Homekey projects, as models. The county was able to move 73 people into the Hope Center on Dec. 15, 2020, and has since had as many as 152 individuals stay. Casey says that the need to buy permanent shelter was clear in October 2020, with winter approaching and with the county not having enough congregate space for people without homes, or where people could safely isolate, which made traditional sites like churches difficult to use.
Expansions, Evictions, and New Strains
While some places are expanding their programs, the heavy price of some of these hotel leasing operations, the fact that all CARES Act funds had to be spent by the end of 2020, and the at-the-time cost-sharing system with FEMA meant that some governments have wound down or shut down leasing programs altogether, leaving those who sheltered in hotels and motels once again without a place to go.
And they are still at risk of catching and spreading COVID. As of March 4, more than 518,000 COVID-19 deaths have been reported in the United States, according to data from Johns Hopkins University, and new strains of the disease means greater risk of contagion.
"That need for safety from the pandemic continues and has only been heightened as COVID has surged. Cities who shut down their programs, they may have done that because they had to, they might have run out of funding, but no doubt it is endangering people," Yentel says.
In Minnesota's Hennepin County, approximately 50 homeless people staying in a Bloomington hotel faced eviction in late November 2020 over a lack of program funds. Those residents and their supporters protested the eviction and were able to get an extension.
In Los Angeles County, home to more than 65,000 unhoused people per the Los Angeles Homeless Services Authority's 2020 count (done prior to the pandemic), Project Roomkey's goal was to house 15,000 people. But the program maxed out due to high costs—more than $100 million went toward it in the last year—at only a little over 4,000 rooms acquired in roughly 40 sites. In September 2020, the county began winding down the program, which at that time was expected to fully end in April.
Per Los Angeles County data, 1,772 people were still housed in Roomkey rooms as of Feb. 12.
In the wake of FEMA's updated reimbursement policy, Los Angeles city and county officials have been pushing for the continuation and expansion of Project Roomkey. On Feb. 10, the city announced that three sites would stay in operation through September. Due to the financial crunch, the city is trying to get the federal government to provide reimbursement upfront. The county is also looking to extend or add new leases.
Not every city is exploring extensions. In December, Philadelphia decided to end leasing programs at two hotels, citing the end of CARES Act funds. People in the hotels were moved to new locations, including disused city-owned buildings and other sites. Reports of unheated facilities and crowding followed. The Philadelphia advocacy group ACT UP says there have been outbreaks of COVID-19 in these new spaces. Those moved were given little notice and were not clear on the conditions of the spaces they'd be going to, according to Max Ray-Riek, a member of ACT UP. Ray-Riek says some people left the programs to go back to encampments, and word has since spread among unhoused Philadelphians of the state of the new spaces, so that people are reluctant to participate.
Will Hotels Continue to Participate?
Although the hotel industry isn't expected to rebound in full for years, there is a chance hoteliers might be less hospitable to leasing or selling buildings for these programs as 2021 carries on. When the scope of the pandemic's impact became clear last year, hotel operators saw these deals as ways to keep properties going, Ptomey says. However, with COVID-19 vaccine distribution picking up, he noted that some hoteliers might be hesitant to lease going forward if traditional business starts to return. The AHLA's report on 2021 points to an uptick in business travel in the second half of the year as more people receive vaccinations, although not to pre-pandemic levels.
Affordable housing advocates say that's why governments should take advantage of the opportunities now before it is too late. Multiple people noted that last year many potential vacant hotel rooms remained empty despite demand and need. Using the additional FEMA funds is a way for cities and states to reach those targets. Housing experts and officials say that reimbursement is not immediate, so cities and counties must front the money, which is hard as local budgets struggle.
"The [leased hotels] at their peak didn't serve everyone," Ray-Riek says. "Reopening hotel intake would not only serve the 75 to 100 people in inadequate shelter right now [in Philadelphia], but also the many, many living in abandoned buildings."
As with the siting of homeless facilities in non-pandemic times, some neighbors and government officials have reacted negatively to the leasing and purchasing of hotels and motels for homeless housing, citing concerns such as safety and property values. In Austin, Councilman Casar says there was pushback at the start of the city's efforts over concerns of homeless people bringing crime with them, but those fears were not realized. Washington's King County enacted hotel leasing programs, but officials in the suburb of Renton have called for ending the use of the Red Lion Motel for homeless housing, entering ongoing legal challenges to end the program.
Community pushback led to a legal fight in New York City. At issue was the status of the Lucerne Hotel, a lodging on Manhattan's Upper West Side that was used by the city to house homeless people. As of February, an appellate judge had blocked the relocation of the hotel's residents, saying they can stay for five more months.
While some are trying to block hotel programs, others are protesting to expand them. In Philadelphia, advocacy groups are calling on the city to apply for FEMA reimbursement, which it has not done in the past year. On Feb. 1, in Olympia, Washington, activists were arrested after occupying a hotel and demanding that officials use the FEMA reimbursement program to book hotels for unhoused people.
The Long-Term Plan
Local governments are concerned about the ongoing costs of these programs and when reimbursement will arrive, but officials and advocates also worry about a potential spike in homelessness when protections are lifted. Under the Biden administration, the CDC extended its eviction moratorium through the end of March. Proposed legislation could keep a federal moratorium in place into the fall, but that has yet to pass. But moratoriums won't last forever.
The economic fallout of the pandemic could create a new wave of homelessness, says Routhier of Coalition for the Homeless. People are very behind on rent, and nationwide there is a serious lack of affordable and permanent supportive housing. Although some governments have bought hotels to boost that housing stock, operational funding for those programs is temporary. Yentel, of the National Low Income Housing Coalition, says that states and cities need to plan for an exit strategy for those in hotel and motels on repeatedly extended leases, as well as figure out how to house those still on the streets.
"It's always been obvious that funding would end someday," Yentel says. "The next step can't be … to send people back to the sidewalk they were sleeping on before the pandemic. That's immoral and unacceptable."
Casey says that the team at New Castle County has been planning for discharges since the start of the hotel rental program in March 2020. But it's tricky, in part because the pandemic is continuing and people need safe shelter, and because the county lacks a strong supply of affordable and permanent supportive housing. Many people who experience chronic homelessness need medical and mental services that only care providers can give, and in some places there is not enough supportive housing to meet needs. The county is still developing long-term plans. "What we're seeing in Delaware is that once someone gets into the hotels, where they can get meals, have a bathroom and they're comfortable, they don't want to leave," Casey says.
Though the hotel housing model hasn't become the one solution to helping homeless individuals during the pandemic, more communities are adopting it given the need and the success stories from existing programs.
"We have people sleeping in tents across from hotels that are sitting half empty," Casar told Shelterforce. "It's not only a moral imperative to help but a real opportune moment to address that long-term [housing supply] issue."