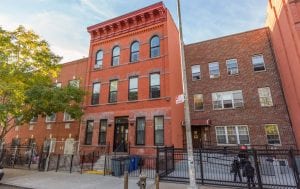 Peter Madden does asset management for a portfolio of around 2,200 units of primarily low-income, subsidized housing across New York City. And yes, most of the time, asset management for housing is as boring as it sounds, even now, during a pandemic that has millions of tenants on the verge of eviction.
The thing is, asset management isn't supposed to be exciting. There are lots of tasks associated with it, but what asset management boils down to is making sure that there is enough cash flow from the portfolio being set aside today to cover for maintenance or modernization the buildings will need tomorrow. It's the kind of work that, when it's done well, doesn't make headlines. But when it's done poorly, it looks like headlines about squalid living conditions that no one should have to endure.
As executive director of JOE NYC, short for Joint Ownership Entity NYC, Madden has a portfolio unlike any other in New York City. He doesn't report to one developer or a lead investor who might be in the business of squeezing the properties for as much profit as possible. He currently reports to 11 community development corporations, each representing a slice of JOE's portfolio.
Established in 2017, JOE NYC jointly owns housing with each member CDC. The idea is that combining at least part of each CDC's portfolio into joint ownership with JOE NYC creates an entity with a larger balance sheet, which has the ability to negotiate better bulk purchasing deals from utilities, insurance companies, contractors, and building supply companies, as well as better interest rates from lenders to finance rehab and other projects—the basic tasks of asset management. While these CDCs have been doing asset management with their respective portfolios for years, changes in the real estate landscape spurred them to create JOE NYC.
Since asset management operates on a timeline of years, not months or weeks, in this moment of the COVID-19 pandemic, Madden isn't thrown for a major loop. He's working now on how much cash JOE NYC will be able to set aside from last year and this year so that it can create a cushion for its portfolio buildings as it plans for a protracted economic downturn. Meanwhile, the CDC members' sense of collaboration has deepened as they are now bound closer together financially.
"It's not only a financial cushion, but … you feel like somebody's got your back, group to group and to JOE," says Ismene Speliotis, executive director of Mutual Housing Association of New York, a JOE NYC founding member.
It's hard to find anyone in low-income housing—tenant, landlord, or otherwise—who feels like somebody has their back during this unprecedented pandemic. Some 40 million tenants would be on the verge of eviction by the end of the year, were it not for an unprecedented emergency order from the Centers for Disease Control. Aside from a few legislative champions here and there, calls for canceling rent have gone nowhere. Landlords and homeowners seeking mortgage relief have faced bewildering automated phone-menu mazes and unclear regulations. Mortgage servicers, typically on the hook to make interest payments to investors whether the underlying borrowers make payments or not, are drying up their cash reserves.
In a way, JOE NYC was always a response to a crisis, or really a series of overlapping crises.
The housing stock in New York is predominantly big and old—buildings of 20 units or more contain nearly half the housing units in the city, and the median age of an apartment building in New York is around 90 years old. JOE also focuses on subsidized housing, which in New York largely aligns with areas of the city that were historically redlined—meaning landlords were explicitly denied access to financing for decades, setting them back a generation or more in maintenance.
CDCs emerged in New York throughout the 1970s and 1980s, taking over ownership or management of those buildings from absentee landlords or from the city, which held a vast portfolio of properties after foreclosing on delinquent landlords. Some were older community-based organizations taking on new roles as low-income housing developers. Others sprouted up specifically to develop low-income housing and later expanded into essential-services providers for their tenants and neighborhoods. One, Cooper Square Committee, created and placed its properties into New York's first and so far only fully operational community land trust.
By the 2000s, over 80 CDCs had taken over ownership or management of almost 100,000 units of low-income housing in New York City. To finance acquisition and rehab, the CDCs typically combined some kind of property tax abatement with federal low-income housing tax credits, a deferred loan from the city, a construction loan from a community development loan fund, and maybe a state-insured permanent mortgage from the city's pension fund system. Section 8 rental subsidies, including some of the last remaining project-based Section 8 contracts in the country, also provide a bedrock of ongoing operating support for these units.
But since the 2000s, all that CDC-owned or -managed housing stock has faced the relentless pressures of age, expiring subsidies, the continued retreat of federal housing support, and a never-ending rise in acquisition and construction costs. The financial crisis and the Great Recession offered hardly any respite from rising costs, as private equity and hedge funds pivoted away from the shambles of suburban housing markets and into the suddenly hip "creative class" models for urban real estate development.
The discussions that eventually led to JOE NYC go back to at least 2013, when affordable housing financiers in the city started openly discussing the fact that the city's housing development plans under Mayor Mike Bloomberg had begun to favor larger, mainly for-profit investors with access to deep-pocketed investors who could finance acquisition quickly in New York's increasingly hot market—largely leaving out the CDCs that had been key low-income housing players in the past. The trend continued under Mayor Bill De Blasio.
JOE NYC isn't the only instance of nonprofits combining portfolios of affordable housing that has emerged over the last few years. Facing some of the same factors, more than a dozen CDCs across the country formed Housing Partnership Equity Trust in 2013, combining housing units into a real estate investment trust controlled by the CDC members. Enterprise Community Partners has been combining affordable housing portfolios with nonprofits like National Housing Trust and Community Preservation and Development Corporation to place housing into a more sustainable long-term arrangement.
Having a bigger balance sheet is supposed to make stewardship of affordable housing more sustainable for the long run. One of the key ways it's supposed to do that is by having the ability to access financing at a lower cost per unit. A bigger balance sheet is a lower perceived risk for lenders, including the city. It also spreads the transaction cost out over many more units. City subsidies, too, come with transaction costs that are easier to swallow when spread out over more units.
In its largest single transaction so far, JOE NYC cobbled together $26 million in subsidies, construction loans, and permanent financing to rehab 525 units scattered across 87 sites throughout central Brooklyn. The units come from four JOE NYC members.
Nearly half of those units were acquired in an earlier transaction involving member CDC St. Nicks Alliance, in which a small private developer offloaded an entire portfolio of housing developed using the low-income housing tax credit (LIHTC) that were reaching the end of their tax-credit period. That's 248 units across 43 smaller buildings that might have otherwise been converted into market-rate housing.
JOE NYC has continued making joint acquisitions with its members.
"It's been a nice and kind of unanticipated way for our portfolio to grow, to actually be out in the market acquiring properties that in most cases were already under a regulatory agreement with financing through the city," says Madden.
What counts as possibly the most exciting moment for Madden so far happened in the spring of 2019. After years of demands from homeless and formerly homeless community organizers, De Blasio's administration finally took the step of using the threat of eminent domain to acquire more than a dozen buildings that had been in use since the Giuliani administration as scattered-site homeless shelters. Known as "cluster sites," the buildings were in notoriously inhumane condition, all owned by the Podolsky family.
Some criticized the $173 million price tag for the city to acquire the buildings, seemingly rewarding a family that was also under federal investigation for tax evasion. But housing advocates still celebrated the move as it promised those units would be converted into permanently affordable housing for the families who already occupied them.
In a step that came somewhat as a surprise, the city selected JOE NYC to serve as an intermediary to transfer seven of the former cluster site buildings into new ownership. For JOE NYC, that meant joint ownership with several of its member CDCs. "That was a nice vote of confidence in JOE," says Madden. "It was a sort of feather in our cap."
Mutual Housing Association of New York (MHANY) ended up with three of the buildings. "I don't even know how these buildings were staying together," says MHANY's Speliotis. "The advocacy community had been fighting and demanding that the city shut down these cluster units for forever, because of the condition of the buildings. The problem is there was no way to get there because it was always prohibitive because we'd have to buy them."
Madden says JOE NYC was about nine months into work on its 525-unit project when the COVID-19 pandemic arrived. The former cluster site buildings are not as far along. All the work shut down at first and has only slowly started getting back on track as the group has figured out how any of the work can be done without putting residents at risk.
Lead testing, asbestos testing, and getting measurements for architects all require going into people's living spaces before you can even get the estimates and project budgets necessary to secure a rehab loan. Finding reliable contractors and consultants who will follow safety protocols, and even determining the least disruptive time of a day to get that kind of work done is a constant challenge. The CDCs could lean somewhat on each other before for referrals, but sharing ideas and business relationships across the JOE portfolio has been more valuable than Speliotis expected.
"JOE has created opportunities for groups to collaborate, which is the whole point, but one of the benefits we didn't fully realize at first was the amount of knowledge sharing" that would happen, both informally and at the monthly board calls, says Speliotis.
Most of JOE NYC's portfolio has trickled in bit by bit, as member CDCs slowly come around to the stage of managing a property where they would have individually refinanced properties and instead refinance them in joint ventures with JOE NYC. The membership has grown as well, from the initial six CDCs that helped incubate JOE NYC to 11 CDCs today. Operating support for JOE NYC has come from at least 16 different funders so far.
In one instance—the transaction to acquire the 248-unit LIHTC portfolio—the bulk of the purchase price came from a contribution made by the New York State Attorney General's Office, using dollars won in settlements with Wall Street banks after the 2008 financial crisis.
Unfortunately, JOE NYC remains limited in its ability to acquire properties on the open market, even in the midst of the COVID-19 pandemic.
"People are struggling to collect rent, you would think the market would collapse so we could actually buy them, but that's actually not happening," says Speliotis. "But JOE is also part of the advocacy community across the city, so as we work to figure that out, to try to work with the city to create an environment where the speculative system stops speculating and really creates that opportunity, then the groups within JOE with each other and with JOE would be in position to take advantage of that."
There was one other exciting moment so far for Madden and JOE NYC. Last year, after working through the numbers, making debt service payments and contractor payments, taking out operating costs for its 2,200-plus units, and setting aside some cash into reserve, JOE NYC was able to make its first distribution to its member CDCs. They each get a slice of JOE NYC's surplus income based on the value of the units they've put into JOE NYC's portfolio.
Due to the portfolio's heavy entanglement with city subsidies, Madden says it took almost a year of meetings and legal memos for JOE NYC to get permission from the city to make ongoing distributions to its members. Madden is looking forward to making another distribution this year, though that's tempered of course by the 20 to 30 percent of JOE NYC's units whose residents are behind on rent due to the pandemic and its economic fallout.
So far, JOE members are muddling through, assisting residents with applying for any local, state, or philanthropic assistance that's available, and allowing for extensions on rent payments on a case-by-case basis. In some cases, missed rent payments are put under an agreement to pay back later on an installment payment plan. Many JOE units are covered under Section 8 or, in the case of the former Podolsky buildings, under the city's Family Homelessness & Eviction Prevention Supplement program—which means those rental subsidies continue to be available even if the family has lost income, which cushions the loss. Despite the disruptions in income, Madden is not yet worried about missing JOE's own debt-service payments.
"We expect the revenue impacts from COVID are going to be multiyear," says Madden. "So we're looking in 2020 to reserve some revenue we can tap into in the subsequent two years to smooth out COVID impacts. That is a function of our scale and that's just something that a smaller CDC on their own might have trouble doing."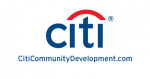 Editor's Note: We thank Citi Community Development for their financial support and for respecting our complete editorial independence.