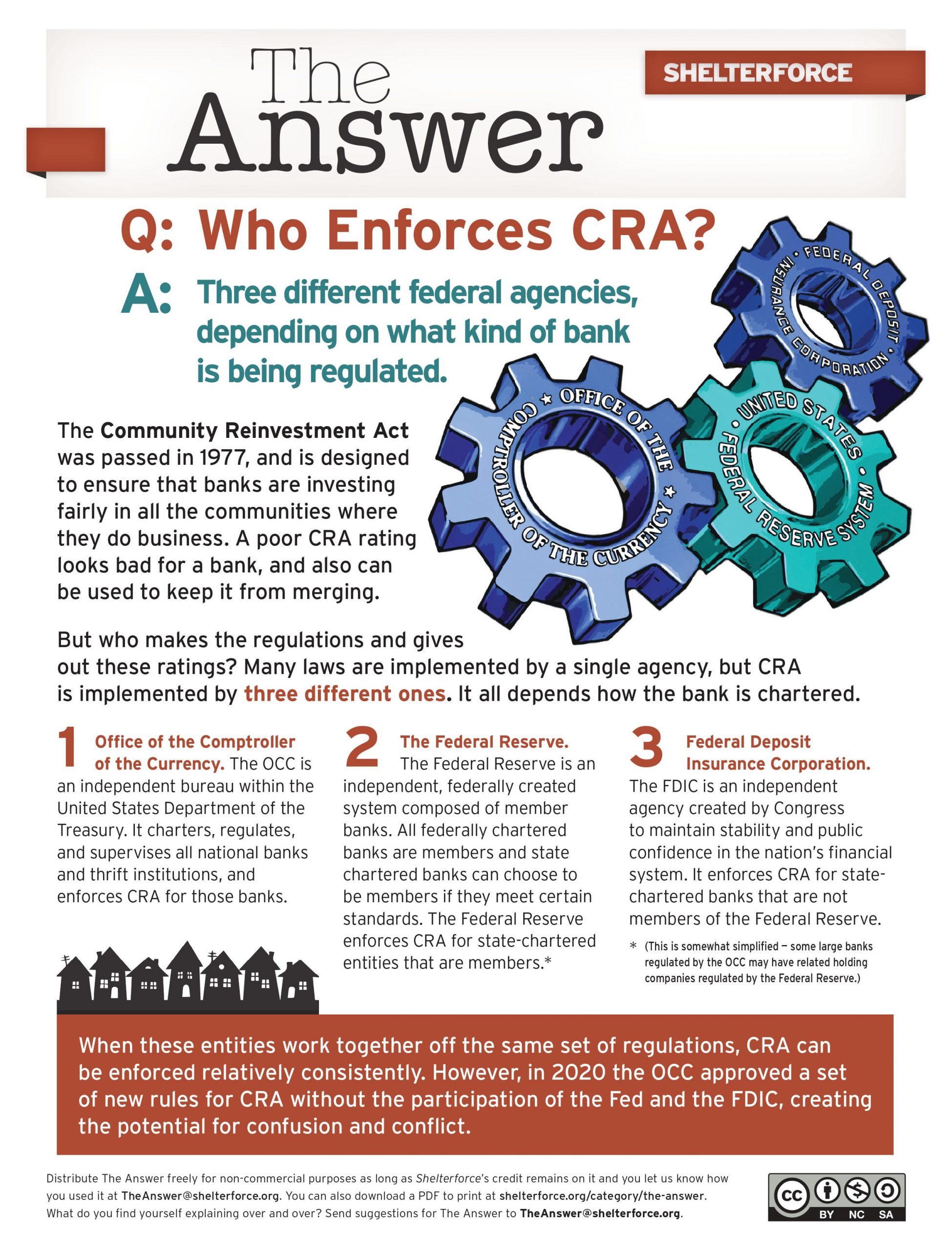 On Monday, Sept. 21, the Federal Reserve Board issued an advance notice of proposed rulemaking, or ANPR, regarding modernization of the Community Reinvestment Act. If this sounds familiar, that's because the Office of the Comptroller of the Currency, with participation of the FDIC, also conducted rulemaking on the Community Reinvestment Act. That process was subject to a lot of criticism (and the resulting rule to a lawsuit) regarding potential negative effects of the proposal, the short time-frame of the comment period, no delay on a decision despite the pandemic, and the lack of participation by all three regulatory agencies.
The Federal Reserve is hoping to do better. One of the goals that Federal Reserve Governor Lael Brainard expressed when she spoke at an Urban Institute event on Monday was that the long comment period (120 days) on this proposal would provide a chance for the three agencies to come to an agreement on the same set of rules, as has traditionally been the case.
But wait? Why are there three different agencies enforcing CRA? Who does each agency enforce it on? That might be useful to know for following what's happening to CRA, but we found many people (including us) didn't know. So that's what this Answer column addresses.
We'll look more into the changes happening around CRA, and what changes should be made, in the months to come.