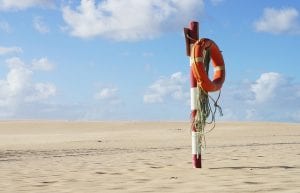 Updated Sept. 3—With September's rent looming, enhanced unemployment benefits and federal eviction moratoriums expired, and unemployment still above 10 percent, American renters continue to face the threat of mass eviction at a historic scale. And while many people are still holding out hope that the Senate will pass a second federal relief package that would re-up the $600-a-week enhanced unemployment and create a new, deeply funded emergency rent relief program, that appears to be a distant reality at best. Despite the growing desperation of Americans who are out of work due to the pandemic, senators left Washington for their planned three-week August recess without reaching anything close to an agreement on a second relief package and won't take up the issue again until after Labor Day.
In at least 15 states and the District of Columbia, however, there is some federally funded relief available for residents lucky enough to get picked for the scant funds. Colorado, Connecticut, Florida, Illinois, Iowa, Maryland, Massachusetts, Nevada, North Carolina, New Hampshire, New Jersey, Pennsylvania, Utah, Washington, Wyoming, and Washington, D.C., are using Community Development Block Grant funding from Congress's March CARES Act to fund emergency rental and mortgage assistance programs.
Many of the programs are just getting underway, illustrating the challenge of quickly spinning up the gears of bureaucracy, especially amid a pandemic. But the crisis has forced some agencies to implement creative solutions that cut back on red tape and streamline processes for getting money out the door. The glaring inequitable impacts of COVID-19 have led some states to use new frameworks for disbursing funds. Though the programs are still in their infancy, their challenges and successes are already spurring conversations among advocates, community groups, and housing providers about how to use emergency rent relief after the pandemic.
The programs range widely from state to state. In some places, such as Massachusetts, the federal funds are expanding existing emergency rent relief programs. Many other states are building out entirely new programs. On the low end, Utah is using $3 million in CARES funding to seed its rent relief efforts. On the high end, Illinois and Pennsylvania are pumping $150 million of CARES funding into rent relief, with the latter state spending another $25 million in CARES funding on a separate mortgage relief effort. Even at the high end, officials see the programs as stopgap measures that will fall far short of helping every resident in need.
In Washington, the state legislature dedicated $100 million in CARES funding to create an emergency rent relief program that launched on Aug. 1. The program is managed by the state Department of Commerce which disburses funds to every county in the state. In most cases, the counties will subgrant to homeless services and community organizations to disburse funds to renters. Residents can get up to three months of funding to pay past arrears or current and future rent. Applicants don't need to prove their financial hardship is due to COVID. Instead, their income for the past 60 days must be no more than 50 percent of the area median income and they must show that they've had at least one month of partially or fully unpaid rent since March 1. They must also meet one of the following criteria: be severely rent burdened (paying 50 percent or more of income toward rent); have been homeless within the last five years; have been evicted within the last seven years; have been discriminated against for housing because of race, ethnicity, sexual orientation, gender identity, or religion; or have a household member with a disability.
Washington's targeting for the equitable distribution of funding goes beyond setting a 50 percent AMI limit for applicants. Each county must disburse funds based on the percentage of people of color living below the poverty line. For example, in King County, where Seattle is located, 16 percent of people living in poverty are Black, 1 percent are American Indian or Alaskan Native, and 16 percent are Hispanic. Therefore, King County must distribute at least 16 percent of its rent relief to Black residents, 1 percent to Indian or Native residents, and 16 percent to Hispanic residents who qualify. To ensure funds are meeting their equity targets, the commerce department is distributing only half of the funds before October. If counties aren't meeting their targets, the department will intervene before releasing the second half of the funding.
"This is the first time that any state agency in Washington has rolled out a program that has really, really strong equity requirements," says Michele Thomas, director of policy and advocacy for the Washington Low Income Housing Alliance. "It's hopefully not the last time. It's an opportunity to model and learn how the state can be a partner in advancing equity and ensuring the communities hardest hit are first in line for investments."
Much as Black, Latino, and other people of color disproportionately experience poverty and homelessness, they have been disproportionately impacted by COVID. Scientific American reports that a Centers for Disease Control study found 33 percent of COVID patients were Black in a population sample where just 18 percent of the people were Black. As of April 16 in New York City, the death rate among Black people was 92 per 100,000 people and among Latinx people 74 per 100,000, compared to rates of 45 per 100,000 for white people and 35 per 100,000 for Asian people (though the Asian numbers are not disaggregated and may be much higher for some subgroups).
Pennsylvania got its rent relief program off the ground relatively quickly. It began taking applications on July 6 and will stop taking new applicants at the end of September. The $150 million program is available to renters who are unemployed or lost at least 30 percent of their income due to COVID. Applicants can earn up to 100 percent AMI and funds can be used to cover arrears back to March 1 and future rent up to the end of 2020. The maximum amount of monthly assistance is $750.
One challenge of the program is that landlords must participate in the application process and must agree to accept the $750 as payment in full. Some advocates worry that those conditions will limit the number of landlords willing to participate.
Cindy Daley, Regional Housing Legal Services' director of community redevelopment initiatives, says she is grateful for the legislature directing $150 million toward rent relief and understands the rent cap. But $750 falls well short of market rates in the state's more expensive metros (average rent is currently around $1,300 a month in Philadelphia) and won't do much for families in multi-bedroom rentals. With the $750 payment-in-full piece, Daley says, "The first reaction from the tenant's side is 'Wow that's cool, my landlord waives the right to collect anything over and above that.' But it's prevented landlords from participating in the program."
Though Pennsylvania's program is one of the largest in the country, early reports from the state Housing Finance Agency (PHFA) show it can't match the scale and urgency of the need. As of Aug. 14, the program has received 14,074 applications requesting $37.7 million in aid. It has distributed $465,442 to 866 renters and 195 landlords.
Massachusetts has had an emergency rent relief program in place for about 16 years. RAFT (Residential Assistance for Families in Transition) was created to help keep low-income residents housed since Massachusetts is a right-to-shelter state for families and finding new shelter for homeless families was proving to be more expensive than keeping them housed in the first place. Having that existing program infrastructure helped Massachusetts get its COVID rent relief program off the ground faster, but didn't ease all the growing pains of significantly scaling up.
Massachusetts has invested about $45 million in emergency rental relief this year. The RAFT program got $25 million in state funds. The state also created the $20 million Emergency Rental and Mortgage Assistance (ERMA) program with $10 million in CARES funds and $10 million of other federal funding. RAFT is targeted at low-income renters earning less than 50 percent AMI, with at least half the funds required to serve people earning 30 percent or less of AMI. ERMA is meant to broaden the eligibility pool and is open to people earning 50 to 80 percent of AMI. ERMA recipients can get up to $4,000 to assist with missed rent or mortgage payments since April 1. RAFT recipients can get up to $10,000 for past and future rents, up from the previous $4,000 annual cap.
Chris Norris is executive director of Metro Housing Boston, one of the nonprofit partners that disburses rent relief. He says it's been a scramble for his organization to scale up to meet the need. In anticipation of the coming volume, they hired 15 new staff to help manage the program.
Metro served 1,800 households with $5.1 million in fiscal year 2020. With the new program in FY21 it has received more than 3,000 applications and disbursed $1.5 million as of mid-August. Metro is currently spending more than $400,000 each week.
The pandemic has helped modernize Massachusetts's emergency rent relief distribution—changes Norris expects will carry through to the future. Previously, applications were entirely done on paper and had to be filed in person. Now, the forms are done online. Applicants are also able to self-certify that they meet the financial and other requirements to qualify for assistance by signing documents under penalty of perjury, rather than having to collect documents from agencies whose offices may very well be closed because of the pandemic.
"Some of this has made it a lot easier for applicants," says Norris. "Why should people only have to do paper applications in person and not even be able to use fax? People of lower income have to suffer indignities that wouldn't be acceptable to anyone else."
Of course, moving applications online runs some risk of swinging the pendulum too far and hurting residents with limited access to the internet. Bob Palmer, Housing Action Illinois' policy director, says of his state's move to online applications and outreach for its $150 million emergency rent relief program: "We know in this day and age that there still are a lot of people who don't have smartphones, don't have internet access at home, or aren't very computer literate. Those are people who are least likely to apply and receive assistance."
It is hard to think about the post-pandemic world when the end of the COVID crisis is nowhere in sight. Many advocates are still channeling their energy into lobbying the Senate to match the House's proposed $100 billion investment in emergency rent relief for low-income Americans.
Still, some people are hoping the emergency rent relief programs demonstrate their value enough to be made permanent or expanded in the future.
"We will always need some program like this," says Joe Kriesberg, president of the Massachusetts Association of Community Development Corporations. "Even when the economy is good, not everyone is doing well and having a small pot of money has been an effective way to avoid evictions when people are in a rough spot and fall a few months behind."
That efficacy has been borne out by the King County Bar Association's Housing Justice Project (HJP) in the Seattle area. HJP provides pro bono legal representation for tenants in eviction proceedings. In its first year, it did not have funding to offer landlords money for arrears and was only able to save the tenancies of 10.6 percent of the 1,900 households it represented. In its second year, the project received $5 million from United Way's Home Base that could be used to negotiate payment of arrears and other fees. With money in its pockets, HJP's success rate for saved tenancies jumped to 75.3 percent. Of those saved tenancies, 86 percent received financial assistance.
Though there is broad agreement that emergency rent relief programs are effective anti-eviction tools, the question of whether any state will have the funding necessary to create a new program or expand an existing program in the pandemic remains unanswered.
"It's really hard to imagine because Washington is facing an $8.8 billion deficit that's completely related to COVID," says Thomas of Washington Low Income Housing Alliance. "It will be extremely hard to come forward with any legislation that requires any money much less a lot of money. We are really, really looking for the federal government to step up."
Daley of Regional Housing Legal Services is similarly skeptical that Pennsylvania will be able to come up with the money for a new program, but does have some optimism about emergency rent relief proving its value during the COVID response.
"You're spending money on homeless services, health care needs because people aren't well housed … those are the costs of doing nothing that we're already paying," Daley says. "The problem is where do you come up with the money to get a rental assistance program started?  Perhaps COVID-19 has given us opportunities to see how we can and cannot structure a program to make it work."
Editor's Note: An earlier version of this article incorrectly stated how much Metro Housing Boston spent serving households in fiscal year 2019 and 2020. The article has been updated to reflect the correct information.