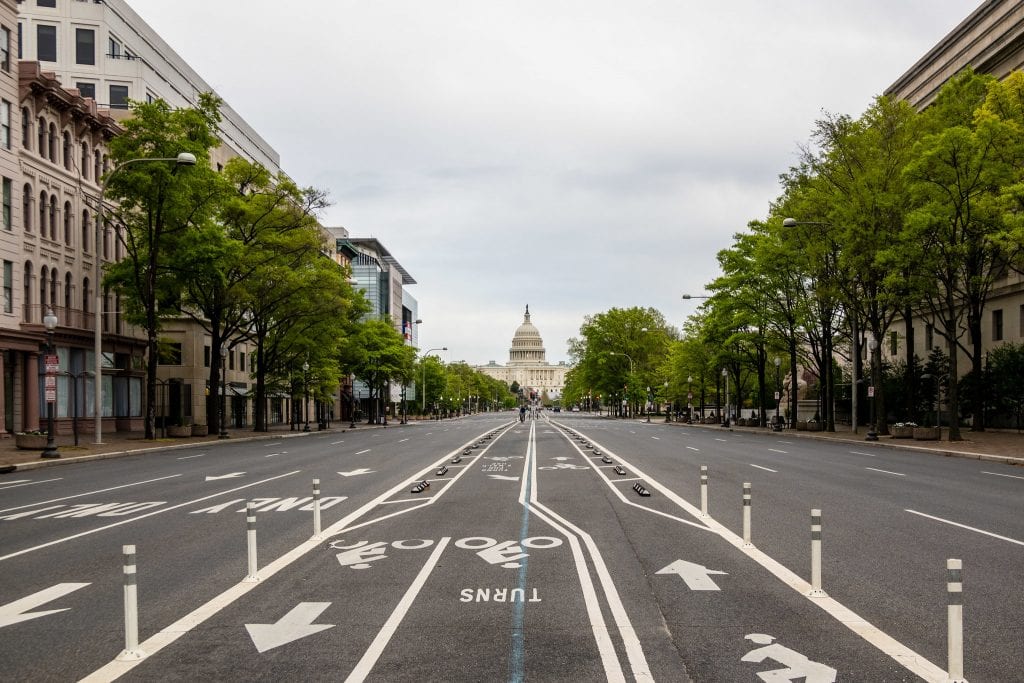 At the end of March, as the COVID-19 crisis accelerated and unemployment claims in Washington State's King County topped 90,000 for the month, the United Way of King County launched an effort to keep low-income residents from losing their homes. The $5 million Community Relief fund—pulled together from the nonprofit's existing anti-eviction All Home program and money from the city of Seattle, the county, and the Seattle Foundation—was meant to provide one-time rent payments to residents earning less than 50 percent of the area median income who'd been financially impacted by the pandemic.
United Way estimated that it had funding to help about 2,000 households. It received 7,000 applications in just 48 hours. Overwhelmed by the gap between funding and need, the nonprofit stopped taking new applications.
"It was very quick," says Lauren McGowan, United Way of King County's senior director for ending homelessness and poverty. "These are families that really need [help] and we know they are only a fraction of the families that have needs in our community."
United Way has been distributing that first $5 million and working its way through all 7,000 applications. Payments range from $968 to $1,771, depending on the size of the home. In instances where the maximum amount doesn't cover someone's full rent payment, lawyers from All Home have been negotiating with landlords to take what they can and forgive the rest. McGowan says for the most part, landlords have agreed to the deal.
The nonprofit is continuing to raise money through individual and philanthropic gifts. The city of Seattle also directed an additional $700,000 of funding it received from the federal CARES relief package to United Way's program.
"We are so grateful to be in a community where there's no shortage of philanthropic support," says McGowan. "But unless an individual or foundation was going to come up with hundreds of millions of dollars just in Washington state, then we won't meet the need. The most equitable way you get to investing at the scale of the problem is through a federal intervention."
Seattle and King County are far from alone.
Chicago offered $2 million to help 2,000 people pay their rent and mortgages. The program got 83,000 applications in five days. Minneapolis had funds to help about 1,500 households pay rent and got 7,800 applications. The Delaware State Housing Authority was overwhelmed by requests for grants for its $5 million relief fund and shut down applications. Philadelphia is soliciting donations to bolster its COVID relief fund because officials there estimate that 40,000 or more residents might need rental assistance, but the fund can only help about 3,000 households.
There is a glimmer of hope that federal rent relief could be coming as part of the next major stimulus package. This past Saturday, May 9, Reps. Denny Heck of Washington and Maxine Waters of California introduced the Emergency Rental Assistance and Rental Market Stabilization Act to provide $100 billion for rent relief primarily for very low-income Americans. The bill was introduced with 135 original co-sponsors, a sign of rent relief's broad support among House Democrats. Ohio Sen. Sherrod Brown introduced the companion bill in the Senate Monday, May 11, with 29 co-sponsors. Building on that momentum, House Democrats released their $3 trillion HEROES Act stimulus package Tuesday, May 12, which includes $100 billion for rental assistance among its top priorities. The House is expected to vote on the measure Friday, May 15.
"We have a dire situation as this economy continues to spiral down," said Heck on a conference call hosted by the National Low Income Housing Coalition (NLIHC) Monday. I don't want to sugarcoat this . . . we now have Depression-era unemployment levels. What is called for is not a modern-day imitation of Herbert Hoover, but a modern version of FDR where our nation is called to answer our better angels, mobilize, and be bold. And yes that includes rental assistance."
The emergency rental assistance plan proposed by Waters, Heck, and Brown would provide $100 billion to HUD's Emergency Solutions Grant (ESG) program. Primarily a program meant to address homelessness, ESG provides states and municipalities with funding for emergency shelter, rapid rehousing, and street outreach. Those states and municipalities often subgrant to nonprofits and service providers.
The Emergency Rental Assistance and Rental Market Stabilization Act would expand ESG's functions beyond homelessness. If the bill passes, the money could be used to pay up to 24 months of rent or six months of back rent and fees. A portion of it could also be used for housing relocation costs such as application fees and security deposits, case management, mediation, legal services, and the like.
How Would It Work?
The $100 billion funding target comes from an NLIHC analysis of unemployment claims and the  U.S. Bureau of Labor Statistics' projected job losses during the pandemic. The report concludes it would cost just under $100 billion to keep very low-income renters (including those newly very low income due to job loss) housed for 12 months.  Of the total funding, 40 percent of the rent relief would be dedicated to people with extremely low incomes of 30 percent or less of area median income. The rest must first serve very-low-income people making 50 percent or less of the area median income. If there's funding left after people at those incomes are served, the remainder can help people making up to 80 percent AMI.
"It's important to focus on people who were already one financial shock away from spiraling into evictions and homelessness prior to the pandemic," says NLIHC Vice President of Public Policy Sarah Saadian. "It's really critical we can keep people stably housed especially when it's become so clear that our collective health depends on everyone's ability to stay at home."
Though the funding is meant to primarily serve the lowest-income Americans, the Emergency Rental Assistance and Rental Market Stabilization Act considers people's income on the day they apply. "If you lost your job and you need help paying your rent, you would be eligible for those funds regardless of previous income," says Saadian.  
And an applicant wouldn't need to somehow prove their financial hardship was caused by COVID specifically. "You just need to show that you need help," Saadian explains.
The proposed bill requires 50 percent of funds to be allocated within 7 days of enactment and that money be disbursed within 30 days. The remaining funds would have to be disbursed within 45 days of enactment.
The proposal has gotten broad support. In addition to the many affordable housing and social justice groups you'd expect to back such a plan, real estate and landlord groups like the National Association of Home Builders, the National Association of Housing Cooperatives, the National Association of REALTORS, the National Leased Housing Association, the National Multifamily Housing Council, and others have endorsed the idea.
NLIHC's Saadian says routing the money though ESG gained support in Congress because that approach was used successfully in the wake of the Great Recession. But it is not the only rent relief proposal housing advocates and researchers are floating to help ease the economic pain of COVID.
More Than Missed Rent and Mortgage Payments
Another coalition of housing providers, financers, advocates, and others has rallied behind a proposal to invest $48 billion in HUD's Home Investment Partnership Program (known as HOME). The proposal was created by the Housing Partnership Network, Enterprise Community Partners, the Opportunity Finance Network, Local Initiatives Support Corporation, National NeighborWorks Association, and Stewards of Affordable Housing for the Future (SAHF). Another 22 housing providers, finance, real estate, and landlord groups have signed on in support.
Like ESG, HOME disburses funding to states and municipalities that often subgrant the money to nonprofits and other entities working within communities. The funds are meant for building, buying, or rehabilitating affordable housing for rent or homeownership and can also be used to provide direct rental assistance to low-income residents.
The coalition behind the $48 billion HOME proposal argues that its flexibility makes it essential for dealing with the housing crisis COVID-19 is causing. It can be used for rental assistance—either provided to tenants or directly to landlords or building managers who apply on behalf of tenants—and the bulk of the $48 billion would be used that way.
But Housing Partnership Network Executive Vice President Lisa Alberghini says the economic strain of the COVID-19 pandemic is hitting the housing industry in unexpected ways that extend beyond missed rent and mortgage payments. For example, property managers are dealing with increased operating costs as they pay for additional cleaning and provide services such as security and even food delivery in the case of some low-income senior housing where residents can't get to the grocery store themselves now. Those might sound like relatively small issues, but Alberghini says that as the crisis continues, services property managers didn't budget for start cutting into their ability to pay mortgages, which has even more upstream impacts. And so the groups' proposal currently includes $7 billion to cover increased operating costs.
Another $2 billion from the HOME proposal would be directed to help keep the affordable housing pipeline from running dry. Already COVID has hurt affordable housing construction. Some projects sit unfinished because of social distancing orders, supply-chain problems, and safety concerns. Similarly, shovel-ready projects can't get started. Those delays cost money through higher insurance costs, lost equity, and other issues. Housing Partnership Network has a member in Boston with $143 million in projects sitting idle now, and it's estimated that it will cost $5.5 million just to get construction restarted when the time comes.
Alberghini says the network doesn't see the $48 billion HOME proposal as an alternative to the $100 billion ESG proposal, but instead as a complement. "You need ESG rental assistance and you need HOME funds," she says. "It's going to be a variety of tools. Having more than one system helps efficiency and that's the key."
Some experts worry that even if a version of the ESG or HOME proposals gets passed—and that is a big if, in our current political reality—it will take a long time for money to reach people in communities that don't already have programs set up.
"The challenge is that even with funding flexibility, some states and localities may be challenged to stand up a program for rental assistance if they are not already doing one today," says David Garcia, policy director at the Terner Center for Housing Innovation at the University of California–Berkeley. "That's why we suggest something like a voucher program might be a better way to do this faster, given that housing authorities are literally designed to do what we need to do now—provide vouchers to tenants."
Garcia recognizes that that too is politically difficult—expanding the voucher program is sure to meet resistance on Capitol Hill. But he points to FEMA's Disaster Housing Assistance Program, an existing federal mechanism for providing housing vouchers. It was used to help people pay for housing after Hurricane Katrina and superstorm Sandy.
Rental Assistance Already Underway
It might take months for municipalities to get a rental assistance program off the ground, but like King County and Seattle, Delaware and Chicago, many states, cities, counties, and philanthropies have created some form of COVID rent relief.
NLIHC has identified at least 69 state and local rent relief programs around the United States with another nine proposed programs that could go into effect still. The details vary, but there are common themes. Most programs restrict eligibility to those earning less than a certain level of area median income, or AMI. Many programs require applicants to show their financial hardship is because of COVID-related job loss, though the federal proposal in its current for does not require that.
Some worry that red tape around proving eligibility will make rent relief programs less effective. How do you prove your job loss was COVID-related when you're a gig worker house cleaner or Uber driver? For undocumented residents, rent relief could be impossible to access. It is for those reasons that activists have also rallied around calls to outright cancel rent rather than provide relief.
Boston launched a $3 million rent relief fund available to residents earning less than 80 percent AMI. Applicants can get up to $4,000 for rent payments.
Arizona created a $5 million rent assistance program being administered by the state Department of Housing. The money is available to renters who've lost income due to COVID and make no more than 100 percent AMI. Renters must pay 30 percent of their remaining monthly income toward rent and the state will pay up to $2,000 to cover the remainder.
In many communities, nonprofits and even private companies have taken up the mantle of emergency rent relief. In Atlanta, a nonprofit called Star-C is helping tenants pay back rent and negotiating with landlords to forgive late fees. Qualified tenants must live in apartments affordable to someone earning 80 percent AMI or less and live near a low-performing elementary school. If an application is accepted and the landlord agrees to the terms, the tenant pays 50 percent of the outstanding balance, the landlord forgives 10 percent of the remaining balance and waives late fees, and Star-C funds the remaining 40 percent.
In Los Angeles's Echo Park neighborhood, a real estate investment company called NICO committed $150,000 to a rent relief fund for its tenants. It also allowed tenants to use their security deposits toward rent (a policy New York Gov. Andrew Cuomo has recently instituted as well). In combination, they expect the two funds to cover up to three month's rent for tenants who are experiencing financial hardship.
Researchers at the Urban Institute looked at 43 local and state rent relief programs to see what lessons might be taken for a federal effort.
"Flexibility is important," says Urban Institute researcher Samantha Batko. "There's rent of course. But perhaps people are already in rental arrears or they need a security deposit or they need to pay for utilities."
Batko pointed to a program in California's Coachella Valley as one of the most flexible. It was run by a nonprofit called Lift to Rise and provided $200 emergency cash for any household need. It was a small fund and applications quickly outpaced availability, but it came with few strings attached and was based on trust that people would use the money for their highest need.
Some of that flexibility would have to come from how Congress writes its law. Batko says governments can also increase flexibility by drawing on a variety of funding sources that have different targets and eligibility requirements.
Regardless of the final rent relief package Democrats push on Capitol Hill, it's sure to be a tough fight. Republican leadership in the Senate has already declared the $3 trillion HEROES act dead on arrival.
In Monday's NLIHC conference call, Rep. Heck was realistic. "It isn't guaranteed that it will pass. Furthermore it isn't guaranteed to pass the House. Now is the time to contact your member of Congress and advocate for this issue."
But, he continued, "If someone doesn't have a pillow to lay their head on, a blanket to keep them warm at night, and a roof over their head, every other issue in their life cannot be dealt with. The best way for us to get through this very difficult and trying time is for us to make sure people don't have to worry about pillow, blanket, roof."