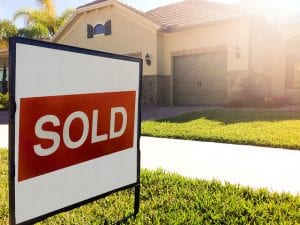 As we look back on June, National Homeownership Month, we must confront the connection between homeownership and inequality, and the centuries of systemic racism that have enabled it. The pandemic has put a spotlight on the connection between health and stable housing. The disparate impact of COVID-19 on Black and Latino families, who are more vulnerable to job and income disruptions, will result in waves of evictions and foreclosures. (This report paints a grim picture—it estimates that up to 22 million renters and 15 million homeowners are at risk.) The protests against police violence and discriminatory enforcement have mainstreamed an understanding that unequal treatment under the law has persisted. Much of that unequal treatment has been carried out through our housing policy and practice. Well-known is redlining, the practice in which, starting in the 1930s, the federal Home Owners' Loan Corporation (HOLC) graded communities so that some were eligible for lower-cost, federally insured mortgages. Borrowers in other communities were excluded. The HOLC described entire communities in my hometown of Stamford, Connecticut, as "now given over to the city's undesirable element." In case there was any confusion, the official form included the percentage of residents who were "foreign-born" or "Negro," and whether these percentages amounted to an "infiltration." These practices poisoned the housing market, and their impacts remain with us today, in our community planning and in our political discourse.
Traditional redlining is just the best known of our intentional policies that discriminated against families of color; steering, predatory inclusion, exclusionary zoning, and appraisal and insurance redlining, among others, have also played a part. Those policies (and their legacies) aggravated and enforced segregation, tamped down home appreciation, and limited intergenerational transfers of wealth between Black families. Because of these policies, the homeownership gap between Black and white households remains where it was when Lyndon Johnson signed the Fair Housing Act in 1968. Today, 73 percent of white families are homeowners; just 44 percent of Black families own their homes.
Most Americans would reject redlining if it returned as official policy. Yet racist and abusive policies and practices persist in housing, some unintentional, some very intentional. Calling these out and reversing them is foundational to making homeownership a reality to our neighbors across the country.
New research by the Washington Center for Equitable Growth finds that homeowners of color face higher local property tax burdens than their white counterparts because of misvaluations, a problem that the study's authors argue can be fairly remedied through, for example, basing assessments on smaller geographies than is commonplace. Most of these results are likely unintentional. Local assessment offices need to affirm their commitment to equity and revise their assessment practices to ensure fair tax bills.
More pernicious are the active efforts by market players and their regulators to discriminate, enable discrimination, and strip wealth from people and communities. For instance, Harbor Portfolio Advisors bought thousands of homes after the Great Recession and resold them through contracts for deeds, which are targeted to families with problematic or no credit histories, often in communities of color. These contracts are exploitative, fail to guarantee ownership at the end of the contract, and require residents to make repairs that are unlikely to translate into equity. Often homes are in too poor condition to be renovated to code, reducing the value of nearby homes and the assets of neighbors.
In early July the Consumer Financial Protection Bureau found that Harbor "engaged in deceptive acts and practices in violation of the CFPA" [Consumer Financial Protection Act]. And yet, for this, the bureau fined Harbor $25,000, a mere rounding error on the balance sheet of a multimillion dollar firm, not a meaningful deterrent. Then-Congressman (and later CFPB Director) Mick Mulvaney called the CFPB a "sick, sad joke" soon after its creation in 2011. It wasn't at the time, despite Mulvaney's distaste for its independence, but decisions such as the Harbor sanction are not helping the bureau's standing now.
Despite the growing consensus that America must confront racism directly, the Trump administration has enacted three damaging regulatory changes that will make it even harder for low- and moderate-income families and people of color to become homeowners. Though legal action against all three rules is all but certain, two of them—the stripping of fair housing protections in both the Affirmatively Furthering Fair Housing and the Disparate Impact rules— are likely to be implemented. The third, reform of the Community Reinvestment Act, was mishandled by the Office of the Comptroller of the Currency, which may undercut its implementation, but it remains a risk.
We know how to advance homeownership to those who are ready and how to prepare families who want to get there. There is good research demonstrating the value of education and downpayment assistance. There is some evidence that housing construction is restarting, though because the housing shortage has been stark for years, it will take decades to meet the demand. New research documents that higher-income buyers are purchasing in lower-income communities as local shortages push them to new markets. This is exacerbating the homeownership gap. Zoning revisions that make it easier to build modest homes on smaller lots in more places are needed across the country to address the homeownership crisis and housing shortfall, though we need to build new housing in the right way, in targeted communities. Prosperity Now is a founding member of the new Homeownership Alliance to do just this.
The worsening housing crisis also shows that we must develop comprehensive tools and programs to keep families housed and their assets preserved. As mortgage delinquencies spike, loan servicers must improve and scale better ways to interact with their borrowers and responsibly and transparently process modifications, which many failed to do after the 2008 mortgage crisis. Our own research on mortgage servicing provides a starting point to do this: Servicers need to contact borrowers as soon as they miss a payment and servicing staff and websites must have clear, concise, and accurate information and resources to assist at-risk borrowers. Too many servicers have failed to take these obvious steps. The crisis also underscores that families need cash buffers to weather income losses and to continue to make housing payments. Prosperity Now's HomeReserve program, a matched-savings initiative that helps new owners rebuild their savings to prepare for emergencies, demonstrates that this is doable.
Health inequities and racial injustice have been with us for a long time. They are now more urgent than ever and compel us to create a new and inclusive housing reality, one the nation has never fully realized.