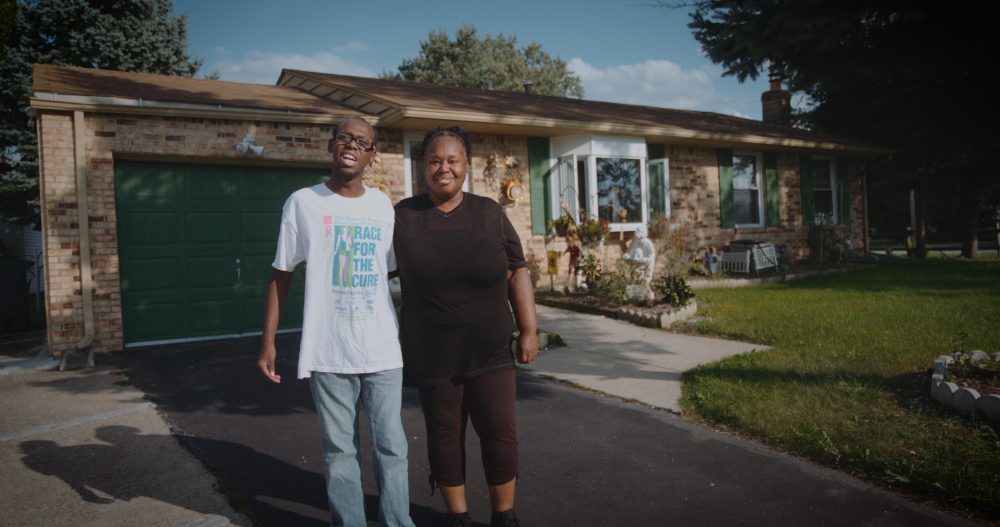 You might call it a place-based way of focusing on health.
The health care system ProMedica, which operates in 28 states, has been thinking about its patients' well-being beyond medical care for several years. "ProMedica has adopted a broad-based 'all-in' approach to addressing the social determinants of health," reads a 2018 report by the institution's president and CEO, Randy Oostra. That statement is demonstrably true. Even among a cohort of highly engaged medical systems, ProMedica stands out for its commitment to stretching itself to address upstream factors affecting its patients' health. For example, it has instituted rigorous screening for food insecurity among patients—often followed by a prescription to visit a free "food pharmacy" stocked with nutritious food, as well as other services—and opened the Ebeid Institute, a financial opportunity center in Toledo, Ohio, that provides financial counseling, employment coaching, and income assistance to patients in need.
Now the hospital has taken a step further into place-based investments with a new $25 million loan fund targeting the Toledo region.
With the fund, ProMedica has also taken a step forward on collaboration between the health care and community development sectors. ProMedica is running the fund with LISC, a nonprofit that supports community development organizations across the country with grants, loans, and equity. The two organizations began working together in 2016, when LISC helped ProMedica launch the Ebeid Institute, which was modeled on financial opportunity centers that LISC has created in over 80 locations around the country.
Then in October 2017, the health care network announced the Ebeid Neighborhood Promise, a $50 million investment in the UpTown neighborhood of Toledo that surrounds the institute; LISC has been helping ProMedica implement the program. That project, which is focused on housing, education, and jobs, helped lay the groundwork for the regional fund. "As part of the planning work, we really began to understand that place matters and that the physical infrastructure of a neighborhood must be addressed," says Kate Sommerfeld, the president of social determinants of health at ProMedica.
The new effort moves LISC beyond a supportive role to a genuine collaboration. The new regional loan fund is part of a $45 million partnership to which LISC contributed $25 million and ProMedica gave $20 million; of that total sum, $20 million will be deployed as grants for community programs in Toledo and other regions.
The remaining $25 million will be part of a 10-year fund that will make loans in Toledo, as well as other areas in northwest Ohio and southwest Michigan, for developments that will improve health in the region. The fund takes a broad view of what "health" means. Developers and local business owners can apply for funding for initiatives that will improve residents' access to affordable housing or nutritious food, but they also might simply be minority- or women-owned enterprises. Or they might provide needed investment to an ignored commercial corridor. So far, there is no average award range; LISC and ProMedica are open to applicants' ideas and project needs.
"We're not trying to narrow a funnel of projects," explains Julia Ryan, LISC's vice president for community health and safety. "We need to attract more good development activity—the goal is to wrest as much benefit for health out of good projects [as possible]. We're quite flexible."
A committee of community representatives will first examine proposed initiatives. Then that committee will make recommendations to a credit committee run by LISC, which will evaluate each initiative's alignment with the fund's goals. LISC and ProMedica have established a framework to help evaluate the projects. The framework has five key categories—environmental, economic, social, health, and community—that the credit committee will use to score a proposed project's appropriateness for funding.
But the credit committee won't stop there. For promising projects, it will also identify ways their impact on health could be strengthened. For example, Ryan explains, the committee might ask, "What's the quality of the materials—will they support good indoor air quality? Or, in a high crime community, will it be thoughtful about safety?" In some cases, the committee might suggest additions to the borrower: a partnership with the YMCA down the street in order to run after-school programs, or educational events for the community. Funding may include technical assistance to borrowers to help them maximize the health impacts of their projects.
Ideally, this won't be a string of one-off deals; LISC and ProMedica say they're committed to being strategic about how several different projects could affect a single neighborhood.
One of the things collaboration involves is sorting out roles. Initially, for instance, ProMedica needed a little nudging from LISC to relinquish control and let the community development group do what it does best. "There was an early assumption [by ProMedica] that they would do the underwriting," says Ryan.
But then ProMedica got it, she says. "There's an 'aha' moment of realizing there's a whole industry of CDFIs that know how to do this—not only [are] set up to do it in terms of financial underwriting infrastructure, but also have a strategy for [generating] impact around community development. Neither [of those] are what health care is set up to do or knows how to do. That's why these partnerships are so key."
So far, two projects have been funded. A local minority- and woman-owned company turning Toledo's former Wonder Bread factory into commercial spaces and 25 moderately priced residential units—a $6.2 million project—received $425,000 in predevelopment funding. And a group restoring a vacant, historic building on an underutilized street in the UpTown neighborhood—the target neighborhood for ProMedica's efforts—received a $261,000 acquisition loan to transform the building into a commercial space.
The two organizations plan to gather as much information as they can about results, in order to determine which elements do—and don't—improve health. Borrowers will be required to report on outcomes such as tenants' incomes and partnerships with local organizations, and a LISC team will visit the sites annually to examine how they're functioning.
"The real opportunity is to take this [fund] and create an example out of it," says Ryan. "There's so much talk about health care investment in community development; the big question is, what does it produce in the end in terms of social impact?"
It's fully established that focusing on housing and food boosts health, Ryan adds, but that's not as clear with things like economic development and community investment. And that's what makes this project so cool, she says. "ProMedica is taking a leap on this that others are just figuring out."
Editor's Note: The caption has been updated.