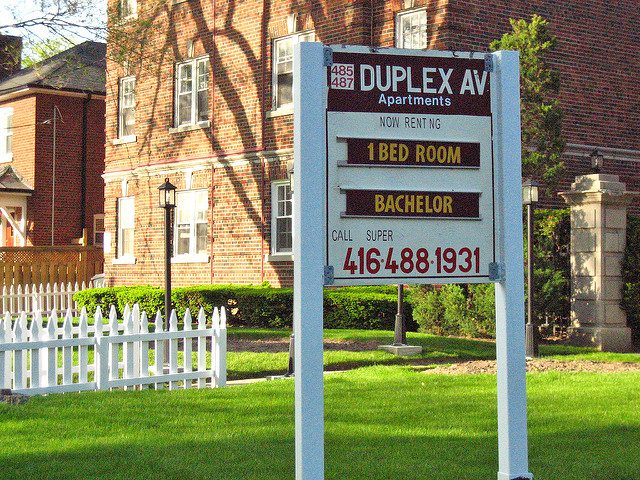 As part of a layered approach to combating the state's housing affordability issue, Oregon democrats have proposed a bill that would end single-family zoning in Oregon cities with more than 10,000 people—requiring them to offer more duplex and triplex-units to satisfy rental demand. If passed, Oregon would become the first state in the nation to make such the sweeping change. And while the bill wouldn't open the door to Manhattan-style residential skyscrapers in Salem, homeowners and renters largely come out on opposite ends of the argument, with (vocal) homeowners saying such development will cause overcrowding and change the character of their neighborhoods.
Many of us have spent years of lamenting that housing got little attention in national elections, but this appears to be the year that changes. Elizabeth Warren has put out a housing platform for her candidacy that mirrors the proposal she released last year. It establishes a concrete goal (lowering rents by 10 percent), references NLIHC's gap report, describes trickle-up housing, and talks about the racial wealth gap and the consequences of redlining. (Shelterforce author Jacob Woocher points out that it does not advocate for public or social housing, but that shows how far the conversation has already moved.) Kamala Harris and Cory Booker have also proposed tax credits to help people pay the rent—proposals some argue have the potential to significantly reduce the poverty level. We hope to see all the candidates including such things in their platforms, and getting creative and bold about what else they consider.
In the way that Delaware has become known as the state to go to when you want to incorporate a business, Colorado's governor wants to make his state synonymous with employee ownership. Gov. Polis is seeking to promote and build a support system for individuals seeking to start shared-ownership businesses by creating an Employee Ownership Center within the state's office of economic development. And as hundreds of thousands of Baby Boomer-owned businesses are on track to either close or transition to family or new ownership, perhaps this can become a model that a growing number of states will follow.
We occasionally suffer from Europe-envy, where it feels like our neighbors across the pond are so much better at things like democracy and social safety nets and labor rights (and, and . . .). We know that's far from true (*Brexit*cough*Brexit*), but this story from the UK really hit close to home—A mixed-income development changed its plans at the last minute to turn a gate to a play area into an impassable hedge so that children in the affordable apartments can't play there (though they can look down on their friends playing there from their window). And the managers are defending the move. Guess that old rigid class system isn't gone yet.
As we've seen recently, algorithms can be used for good and bad, and now, a new computer algorithm that uses Google's Street View images may be able to detect neighborhood gentrification. By noting the change in exteriors of individual buildings, and the rate and volume at which they happen, the algorithm may be more effective and immediate than other attempts at tracking gentrification, like Census data. But, as with all information, it's all in how you use it, so whether the data is used by advocates and policymakers to stanch displacement, or used as a scouting tool by developers remains to be seen.
New York state has included source-of-income protection in its upcoming budget. We're looking forward to the dropping of all of those "No Section 8 allowed" notices from apartment listings across the state. The Ban Income Bias NY coalition has been working on this for over year.
It wasn't us, we swear. In "Is Local Control Good or Bad?" Shelterforce editor Miriam Axel-Lute suggested that the neighborhood governance system in Portland, Oregon, seemed like a potential middle ground in applying larger scale equity principles while retaining local input. Apparently some folks in Portland don't agree and are trying to overhaul it.
What We're Reading: "How Google's Bad Data Wiped a Neighborhood Off the Map"