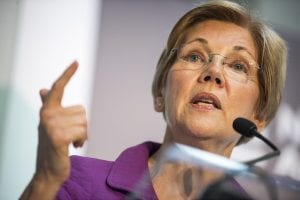 Ben Austen, journalist and author of High Risers, told the New York Association for Affordable Housing last Thursday at lunch: "High-rise public housing may not have been the answer. But we need to acknowledge that something that transformative is needed."
It was a good reminder for a field that (with good reason) can get bogged down in the technical details of tax-credit financing or voucher rents.
There are a lot of aspects of what might be called "the affordable housing field." There are people focusing on affordable homeownership, affordable rental, and fighting homelessness. There are those working on permanent affordability, fair housing, fair credit, and tenants rights. There are those working on fostering integration, fighting displacement, and supporting public housing. 
Every once in a while someone says: "What would it look like if we came together and were united on a federal policy for housing?" In my experience the responses to that tend to vary from "Solutions need to be local, I'm not sure federal policy is the right place to focus" to "That would be great, but who would actually do it? We're all just trying to stay alive here."
Well, it seems like the answer to "who would actually do it?" might currently be Senator Elizabeth Warren. Last week, Sen. Warren (D-Mass.) introduced the American Housing and Economic Mobility Act.
What is amazing about the bill—which proposes to pay for itself by returning the estate tax to pre-Bush levels and comes with a Moody's report that calls it "fiscally responsible"—is its comprehensiveness. It increases funding for both rental housing (through the National Housing Trust Fund and the Capital Magnet Fund) and homeownership (through downpayment assistance and help for those with negative equity post foreclosure crisis). In fact, its downpayment program could fairly be called reparations, as it is targeted at residents of formerly redlined neighborhoods.
The bill also addresses access to credit and fair lending by strengthening the Community Reinvestment Act, would provide source-of-income protection to strengthen fair housing, and takes on exclusionary zoning with an incentive program that makes a pot of infrastructure funding available only to those places that relax their restrictions that keep affordable housing out. 
As the Intercept explains: "Often when new, dense housing developments are proposed, residents raise concerns about the overcrowding of schools or increased traffic congestion. Warren's bill would arm political leaders with added resources to help make those housing tradeoffs a bit easier. Yes, increasing housing supply could lead to an increase in the public school student population, but reforming land-use policies could also help cities access additional federal dollars to absorb those new residents more smoothly."
Obviously the political possibility of this bill is strongly dependent on the next two national elections, and there will be plenty of discussion to be had around the details and how they will work. Also, it's continuing a trend in which presidential hopefuls such as Senators Harris and Booker feel compelled to have an affordable housing strategy as part of their not-yet-officially-a-platform. One could argue that it could come close to the Housing Act of 1968 in scope and importance.
But what I want to know—is this a bill we could coalesce around? The fair housers, the homeless advocates, the racial justice advocates, the asset-builders, the rental housing advocates and the homeownership boosters, the community developers and the bank accountability activists? Hey, I think even the YIMBYs and the anti-displacement activists could support this bill, given its combination of attacks on exclusionary zoning in the suburbs with dedicated funding for affordable housing and focus on lender accountability.
There has been an intentional effort this year to develop a stronger, more united advocacy base for housing, including lifting the voices of residents. Is a politician-led effort (though it's clear from the content she had much advice from the field) something that can give these campaigns something specific to rally support around, without triggering territorial responses? As in, not just nodding at each other's priorities and maybe adding one's name to a sign-on letter (which is still better than tearing each other down), but all of us consistently and actively behind something that could be, in Austen's words, "transformative"?
What do you think?