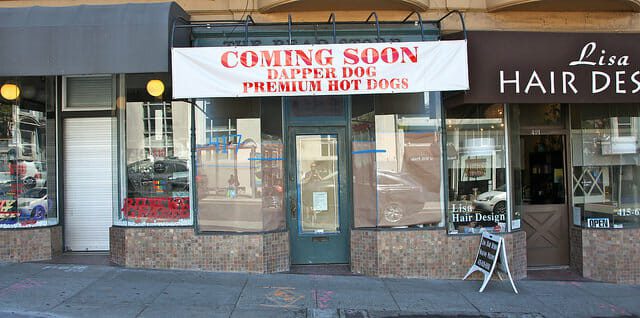 Quote of The Week:
"It's been difficult to move forward on affordable housing. Our biggest problem has been 'Not in my back yard.' We need to start putting housing in the front yard."—Opinion of one of Wellfleet, Massachusett's selectmen, or member of the town's government. A majority of that governing body voted against a plan to take a large parcel of land and build a new Town Hall, and instead supporting exploring the idea of building affordable housing units there instead.
The HAAS Institute for a Fair and Equal Society recently released the results of a statewide survey of Californians on a wide range of issues related to "identity, race, and politics" with an aim of gauging where residents' attitudes and beliefs fall on progressive matters. On immigration, 59 percent of Californians said that having an increasing number of people from varied ethnic and racial backgrounds makes the country a better place to live, and 67 percent believe that undocumented immigrants should be able to purchase health insurance on the state's exchange. Somewhat in opposition to the notion that Blacks believe Latinos take potential jobs for much lower pay, 58 percent of African Americans reject the "stealing jobs" idea.

On the heels of such insights on immigrants, the California State Assembly announced its budget plan, which would fund a large expansion of Medi-Cal, the state's health care program for people with low-incomes. The budget plan sets aside a chunk of those funds to extend health care services to undocumented immigrants who meet Medi-Cal income requirements—a population that by and large utilizes emergency room services for health care. Similar efforts have failed in the past, but supporters say it is a first-strike in a Democrat-led effort to expand universal health coverage in the state.
You may have had this weird idea about your government being in place to serve you, the voter. Even if you have trouble competing with the influence of moneyed interests, you would at least be due some basic transparency in terms of the information it was collecting on your behalf. Mick Mulvaney, dismantler of the Consumer Finance Protection Bureau, doesn't agree. While this outrageous statement doesn't even rise to the level of making a stir in the current environment, we thought it was worth sharing: In explaining why he wanted to cut off public access to a database of consumer complaints about financial institutions, Mulvaney explained: "I don't see anything in here that says I have to run a Yelp for financial services sponsored by the federal government." Ok then, Mick.
We read a recent study on gentrification a bit differently than the Philadelphia Inquirer headline writer did. The study, conducted by the Philly Fed, found that homeowners are not moving out of gentrifying neighborhoods faster than other neighborhoods. The study credited a city program that gave a 10-year tax break to homeowners under 150 percent of median income, making it possible to stay where property values were appreciating rapidly. Our conclusion from this is not that gentrification doesn't displace homeowners—it's that policies designed to reduce displacement can work. There are likely many other factors involved, as well, but this study should be prompting widespread interest in Philadelphia's tax-break program, not the idea that we don't really have to worry about homeowners.
Trying to get a grip on the state of the housing market can be brain-bending stuff these days. According to recent HousingWire articles, the number of renter households is starting to fall, but rents are still going up, and the urban core is overbuilt yet somehow the extra units are not trickling down. As C.R. Mills pointed out in a recent Shelterforce post, California, despite its housing crisis, actually has an oversupply of higher-end units. It's a reminder, says Andrew Aurand of the National Low Income Housing Coalition, that "despite strong investment in the private market, economic incentive to serve lower income renters is lacking. That's why subsidies and rental assistance for the lowest income renters are important."
Many eyes are on Portland, Oregon, watching for the effects of its recently passed inclusionary housing ordinance. This Next City article does a good job of explaining why we shouldn't rush to judgment.
Public schools in New Jersey are becoming more and more segregated. Twenty-five percent of schools are segregated, according to a new report from the Center on Diversity and Equality in Education. Also, intensely segregated districts aren't getting the funding they need, and issues like poverty, housing instability, and hunger affect student ability to focus in class. But the report wasn't all bad–25 percent of the state's schools are integrated or moving in that direction. Because the diversity found in New Jersey mirrors the diversity in the nation as a whole, the state could serve as a model for the country, according to a co-author of the study, which offers many recommendations to help different school districts increase diversity. "When students interact in a diverse learning environment, they learn about one another. Their critical thinking skills are pushed . . . Additionally, those are the kinds of spaces where stereotypes develop and when children aren't learning to understand and see the ways in which people who don't look like them or have a similar background than them live, they end up approaching life with some harsh stereotypes that lead to a lot of the problems we see in our society."
Before you can deal with housing issues, you have to find out what those issues are, right? That's exactly what's happening in Canada. A health authority is funding a study to look at all the issues surrounding housing in the region and come up with a plan to address them. "It's a way for people to share their experiences —to be heard—and to be part of this planning process so that we can have a housing plan that is responsive to what people actually need." We'll be sure to follow this, and in the meantime, can keep up to date with the latest community development and health news.
If you had to leave your country and head to the U.S. for asylum, do you know how long you would last before giving up? ProPublica, Playmatics, and WNYC has put together a game based on true stories from five asylum seekers so we can follow in their footsteps. It's an eye-opening exercise.
There's talk of establishing a national database of SNAP recipients that would include sensitive information like social security numbers. We can't say enough how much of a bad idea this is. "Because SNAP has a high turnover rate as people find better jobs and leave the program, roughly 60 million people would have their information included in this database over the course of a year," according to Slate. Privacy and fraud issues are serious arguments against the proposal, but Slate's article also highlights other factors that should be taken into consideration, including automation bias.
Gentrification has many manifestations. Physical displacement is one of the most commonly discussed and measured. But we were struck by this description of one of the other ways it can affect residents—the change from businesses that are useful to and welcoming of low-income people to those that are focused on visitors and residents with higher incomes. The author of this meme described it as if someone remodeled your home into a theme park. You don't have to dislike theme parks to miss the functions of a kitchen or living room. Worth keeping in mind when people resisting gentrification are described as "not wanting nice things."
A two-year experiment in Toronto to include antiracism practices in the Housing First model showed promising results. Empowerment and advocacy strategies were implemented, and case managers speaking in the client's native language and being representative of the served population were factors in outcome improvement. Participants were categorized as homeless and dealing with mental disorders. Those in the study remained housed longer over the two-year period than those who were not, and they also displayed improved function within their communities. The findings could (we'll add should) impact future policy decisions for Housing First interventions.

In its journal, Cityscape, HUD has released findings from a study it conducted to determine average length of stays in the assisted housing programs it administers, and spoiler alert: no one stays forever. In fact, the average stay for nonelderly families with children is 4 years, and there is also this shocker: "Where the rents on housing in the private marketplace are comparatively high or the availability of rental housing is comparatively low, households in assisted housing tend to stay longer." Revelations such as these remind us of our hot-off-the presses, The Answer infographic: Why Don't People Who Get Rental Assistance Get a Job?