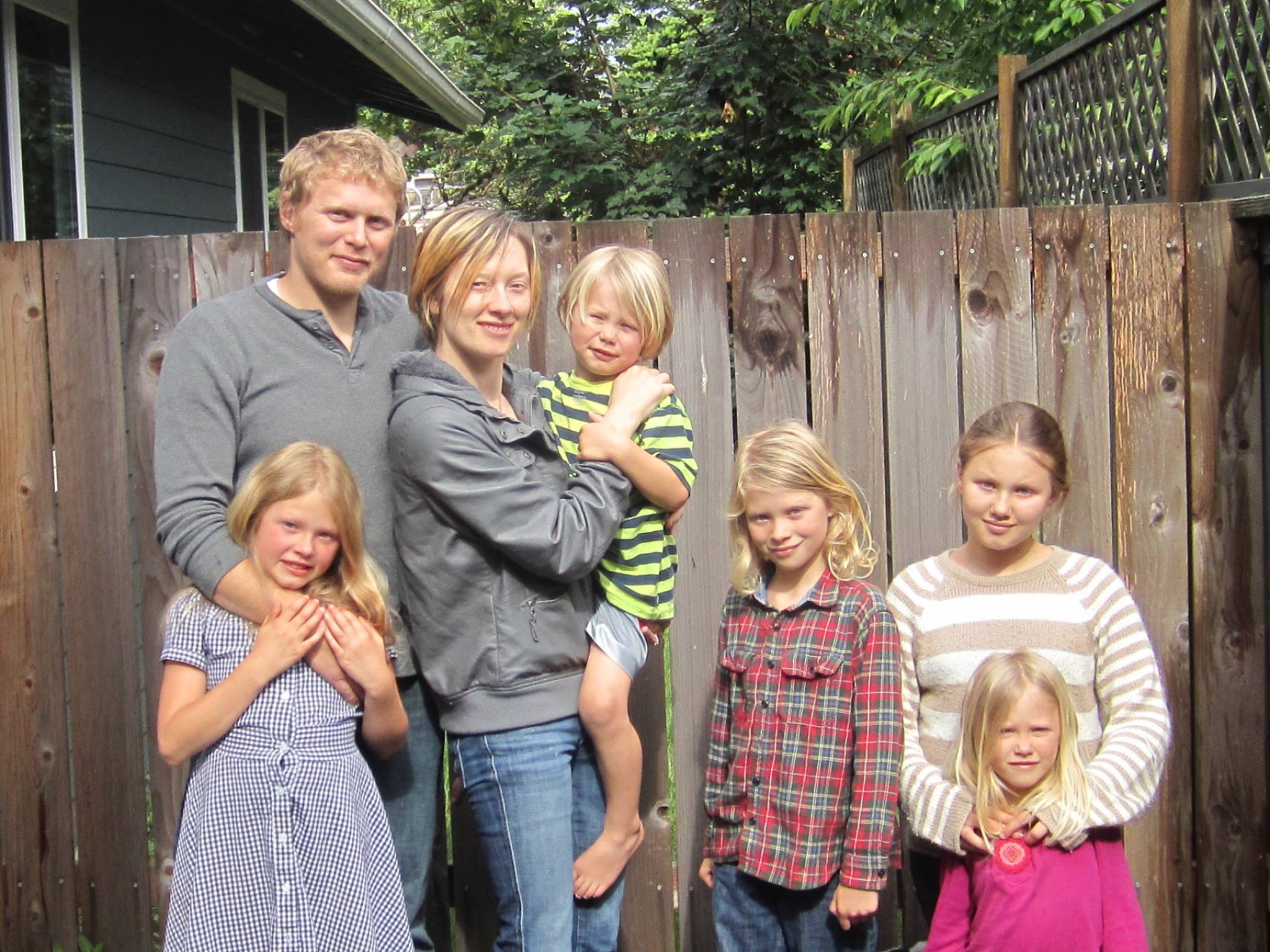 Through my local partner organization, Proud Ground, I bought my American dream home with three bedrooms, a backyard, a chicken coop, and a garage transformed into a music recording room by our own blood, sweat, and tears. It is here my 9-year-old daughter is learning to play the piano. It is there my teen locks himself into the space and blasts his jazz trumpet mimicking Coltrane because he is angry that his father asked him to unload the dishwasher even though he already did a chore.
Outside my daughter is running around the backyard with our dog, a black lab, pit bull mix. It is not until you have a stereotyped breed that you realize how many false assumptions exist. People tell me "Pit bulls will turn on you!" Our pit bull mix won't. He is loving, compassionate, and brings hope to my daughter, who is working out anxiety and depression.
So many assumptions too, about community land. Our shared land won't turn on us. Homeownership is good for families and the community, but for many middle-income households, that isn't an option. Median incomes increasingly do not match the median cost of a home.
In my city, Portland, Oregon, the median income is $50,000 and the median home price is $413,3000. So, while many may love the environment in Portland, the "land" seems to "turn" on the median family by becoming more and more expensive, pricing the average family out of the American dream. It's not the land's fault, it is the market driving these forces, but over time the challenge exacerbates.
The community land trust is a unique model that keeps the possibility of having a home more possible for many families to come. If you live on the land, if you contribute to your community because of this land, when you lock your door safe and cozy with the seven people you love most in the world (the teens have yet to admit this but we have years to grow and weave familial trust together, here, forever … at home) and you know for sure you will all wake up tomorrow, together. If you live on the land, you testify that the reason you are able to volunteer, sharing your talents of story theater at your daughter's alternative high school, and the reason that your husband has the flexibility to volunteer to coach our daughter's basketball team is because unlike many of your friends and neighbors, you own a home that is affordable and a home whose stability has helped your income climb from $11 an hour to $28 an hour.
We can contribute to our society, which has lifted us when we needed it. We are building wealth. Because we have our own home we have the liberty to dream, act, and influence our community. We have a unique opportunity as land trust homeowners as we are part of affordable homeownership today, tomorrow, and forever. We are vested in the cause and seek opportunities to advocate and speak up in our communities. Owning a home would not have been accessible to my family had the land trust option not been our option. We would have been lifelong renters. Because our home is a shared-equity model, a model I did not realize existed before, I have been agitated to become educated on its history, its foundation, and to be more vocal as an advocate in my community. I take opportunities to speak to city hall, to be a national, level, Grounded Solutions Network Ambassador where I serve by sharing my story and educating people about shared equity and even lobbying in Washington, D.C., for a cause that is larger than my own family.
Owning a home on shared land feels like I am a part of future, past, and present. The ground I planted pumpkin seeds in and that yielded jack o' lanterns probably produced green beans 10 years ago for another family. The foundational values I was raised to cherish: stewardship, accountability, and dependability are coming to fruition —acknowledging our existence is made easier because of shared equity.
I ask my son to take the pumpkin seeds to the compost pile. The chickens will love them. I believe one of those seeds will have the audacity to grow. It will find a way and it will feed a family another season. Shared, community control provides an option for the future and maybe a champion winning pumpkin for my neighbor.