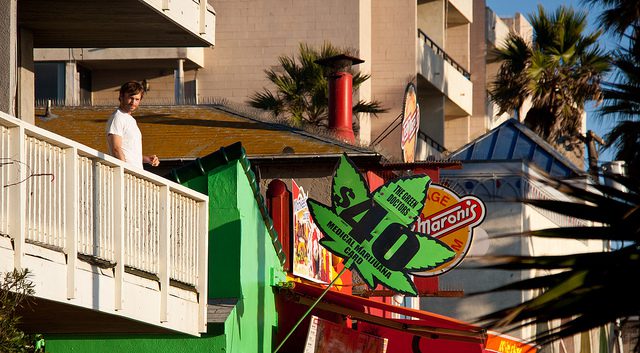 States are preparing legal action against the Trump administration for its decision to include a question about citizenship in the upcoming 2020 U.S. Census. There is obvious concern that the question will discourage many immigrants—undocumented and documented—from responding to the survey, which would affect local and state political representation (and have possible repercussions for redistricting efforts). A caller to a public radio station's program on the topic said he was outraged at the news, and as a U.S. citizen was considering not participating in the Census in protest. The 2020 Census may come to be known for the data it does not capture.
Cases of wage theft among immigrants working on post-Hurricane Harvey projects have risen dramatically, as undocumented workers fearful of speaking up and being reported are taken advantage of and relegated to the shadows. This piece in The Intercept tells the story of a group of immigrants who—with the help of labor and legal advocacy groups—were able to safely recoup their wages. The case was a double-win for the Workers Defense Project, as it was the first time the organization used a lien filing to hold a disaster recovery firm accountable for failing to pay its subcontracted workers.
Not all landlords and developers are bad, but it is reassuring to know that sometimes justice finds the bad ones. Felony charges were filed by the San Mateo County District Attorney against the California Apartment Association (CAA), which describes itself as the "nation's largest statewide trade group representing owners, investors, developers, managers and suppliers of rental homes and apartment communities," for allegedly hiring people who falsified signatures for a referendum that would overturn a temporary tenant protection law. The hired signature gatherers are accused of falsifying at least 20 signatures and misrepresenting the referendum—backed by CAA and the San Mateo Association of Realtors—to encourage signers.
This developer isn't out to sabotage tenants rights. As a lifelong Denver resident, Kyle Zeppelin and his family owned development company has been responsible for some high-profile projects in the city—as well as outspokenness against the city's Olympics bid and the expansion of I-70 for its potential harm to existing North Denver communities. After several years of witnessing extreme community change, Zeppelin says affordable housing is now the company's main focus. Maybe he'll offer classes?
A critique of this year's International Housing Affordability Survey (IHAS) takes its authors to task for their methods of measuring affordability. Todd Litman of the Victoria Transport Policy Institute published his own review of the IHAS, and asserts that the study undercounts, and in some cases ignores, the wide variety of housing types, the impact of transportation costs on affordability, and whole geographic regions in pursuit of findings that seek to blame unaffordability in large cities on urban containment policies.
We just can't keep up with Ben Carson's opinion of public housing. His agency recently awarded Westlawn Gardens, Wisconsin's largest public housing community, with the HUD Secretary's Opportunity & Empowerment Award. In his acknowledgments of the LIHTC-funded project, which includes a renovated elementary school, playground, community center and garden, Carson said HUD would "endeavor to see more public housing communities adopt similar strategies and create a healthy, sustainable living environment for families." This is quite a change from previous remarks on public housing in which the secretary said that officials shouldn't create "a comfortable setting that would make somebody want to say: 'I'll just stay here. They will take care of me.'" Our case of whiplash continues.
Atlanta's new mayor is putting the city's money where she promised it would go during her campaign—to strategies that address the city's growing economic inequality and neighborhood displacement. Mayor Keisha Bottoms recently announced a $1 billion investment in affordable housing initiatives and (forgivable) home improvement loan programs that will enable longtime Atlanta homeowners to stay.
The March For Our Lives has brought well-deserved attention to both gun violence and mental health. While remembering that people with mental health issues are much more likely to be victims of violence than perpetrators of it, this commentary from a therapist shared by Wear Your Voice magazine about what would constitute a real commitment to mental health resonated with us: "Housing is a mental health issue. I can't help a client with therapy if their depression and anxiety comes from sleeping on the streets. Food insecurity is a mental health issue. I can't help a client who isn't taking their medication because it says 'Take with food' and they have nothing to eat."
Need some help in encouraging your governor to pick meaningful Opportunity Zones (if they took the deadline extension)? The Urban Institute has generated a spreadsheet that gives a score based on need and gentrification risk to every eligible census tract.
California gave 15 times more subsidy to its homeowners than it gave to renters last year through state-level mortgage interest and property tax deductions, according to a report from the California Housing Partnership. We don't need to tell you that overall those homeowner subsidies are going to much wealthier households as well. California can do better!
"The past is not gone; it's not even the past." A study by the National Community Reinvestment Coalition has put data to what many people who pay attention already knew—patterns of segregation and disinvestment in today's housing markets line up incredibly closely with areas marked "hazardous" through legalized discrimination via redlining in the 1930s.
Given all the ripple effects that have made it a struggle for African Americans to own homes and build equity in them, the charges in a new lawsuit brought by the Chicago Lawyers' Committee for Civil Rights are particularly galling: They allege that Cook County Illinois has been over assessing properties in neighborhoods with a high percentage of residents of color compared to their market value—and under assessing properties in whiter neighborhoods. (County officials also respond to appeals better in white neighborhoods.) Essentially, they have been shifting the burden of funding of county government disproportionately onto the shoulders of people of color.
Was the first year of Detroit's Community Benefits Ordinance a success? The people WDET asked were of decidedly mixed minds. (Here's another take.) Across a soon-to-be-built bridge from Detroit, Canada is actually considering a bill that would allow the Minister of Public Service and Procurement Canada to "encourage local Community Benefit Agreements (CBAs) alongside every infrastructure investment." Keep showing us the way, northern neighbors.
The hits (to Facebook) just keep coming. An investigation by The Intercept found that ICE agents used Facbook data to help them locate an alleged child predator. The backend data, which Facebook provided, shows when an account was accessed and the IP addresses corresponding to each login. The emails obtained by the publication don't show agents targeting immigrants, but we're reading more and more about the agency's aggressive detaining of nonviolent immigrants under this new administration. Now that we know agents can access backend Facebook data, why should we expect agents to do anything but utilize every tool in their arsenal for all cases?
New York City is spending more than $1.5 billion to shelter extremely low-income residents, but it could spend far less if it built permanently affordable housing, according to a recently released report from Picture the Homeless. "The city's inability to create new housing to prevent this crisis ensures that homeless shelters will remain in business for years to come," according to the report. Let's hope city officials read the report and give it serious consideration.
Not surprisingly, big cities like San Francisco and New York City are topping the list for venture capital investments in 2017. Venture capital investments—financing that is provided to early-stage businesses that either expect to have high-growth potential or already had some high growth —are greater in places with a more skilled workforce (and we expect that in our cities). However, we didn't expect to learn that these types of investments seem to go hand-in-hand with the political divide in the U.S. "[Venture capital investment] is strongly associated with more liberal metros and negatively associated with more conservative metros." Interesting.
Last week we highlighted this story about how difficult it is for Black boys to escape poverty. But what does the report say about Black women? Not enough, according to The Cut. "Focusing on improving workplace opportunities for Black men cannot be the only solution to socioeconomic disparities between Black people and white people. Black women, too, must have equal pay—not to white women, but to white men." The author brings up a lot of good points; it's definitely worth the read.
When a Maryland hospital was monetarily penalized for patient readmissions, hundreds of millions of dollars were saved, according to an article in The Baltimore Sun. A recently released report on this system found that it has produced $586 million in hospital-related savings for Medicare in its first three years. This is a great development, but if we want to continue to cut down on hospital readmissions and actually make a difference in people's lives, we need to make sure folks have safe homes to live in. After all, people who live in deteriorating homes and neighborhoods have higher rates of respiratory and cardiovascular disease, psychological dysfunctions, cancer, and even death. Can some of those savings go toward building more affordable housing? (Keep up with our health-related coverage here.)
Black and brown people have been targeted by the war on drugs, yet they aren't reaping the benefits of marijuana legalization and commercialization. It's a social justice issue that needs addressing on various fronts, especially as more and more states head down the legalization route. At a recent New Jersey Future Redevelopment Forum, a panel discussed the state's future with legalized marijuana and how expensive it is to start a business. (One panelist said it would take a least $1 million to start a cultivation facility. Yikes! So . . . if you don't have that, where is the funding coming from?). Over in Oakland, one nonprofit is helping people of color start legal cannabis businesses. The Hood Incubator began training entrepreneurs whose business ideas "included everything from edibles like cannabis-infused salsa, to delivery companies hoping to be the Blue Apron or Uber Eats of the weed business."