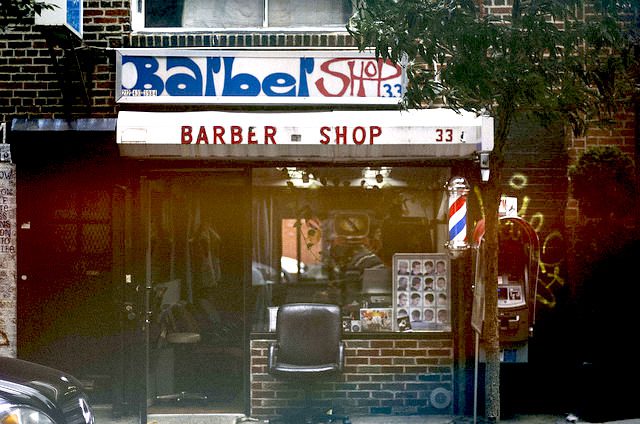 You can let your breath out now. It's the best kind of whiplash to have—after the president's FY18 proposal suggested cutting HUD funding by 15 percent, the omnibus spending bill that passed Thursday not only didn't cut it, but increased HUD funding by 10 percent over FY 17, with many items funded at higher levels than either the original House or Senate bills had proposed. The low income housing tax credit and USDA housing funding saw meaningful increases as well. After so many years of fighting to minimize cuts, this wouldn't have been the year we'd have expected to be celebrating (and the celebration will be short before attention turns to next year's budget fight of course). While there was of course much politics and many tradeoffs in the bill overall, the HUD budget wouldn't have ended up looking like it did without dedicated attention and cooperation from many housing advocates across the country. We want to thank and congratulate everyone who didn't despair when the going got rough.
It's really hard to escape poverty, but it's especially difficult if you're a Black boy. A new study that traced the lives of millions of children found that Black boys raised in the U.S.—even those in wealthy households—still earned less in adulthood than white boys who had similar family structures and education. "One of the most popular liberal post-racial ideas is the idea that the fundamental problem is class and not race, and clearly this study explodes that idea . . . But for whatever reason, we're unwilling to stare racism in the face," said Ibram Kendi, a professor and director of the Antiracist Research and Policy Center at American University in The New York Times. The Times' article about this study does an amazing job graphically explaining this data in an easily digestible way.
We have written about the importance of third places—spots that are neither home nor work, where a community gathers—for the sense of community and emotional fulfillment they provide. A recent study highlighted in an article on Mic finds that not only do Black barbershops (a perfect example of a third place) provide emotional benefits, but health benefits, as well. The study, conducted by the Smidt Heart Institute at Cedars–Sinai Medical Center, found that when barbers and pharmacists intervened in tandem to bring health information and care to patrons, subjects' blood pressure decreased significantly. Bringing services and programs to where people are is a golden rule in our field; we are always pleased to see this in action, especially where health is concerned.
The Policy Surveillance Program at Temple University has added state-level landlord-tenant laws to its database, which also includes a range of other types of laws that can affect people's health. The site's interface allows you to see at a glance, for example, which states require landlords to maintain habitability (yes, some don't), which states allow tenants to make repairs on their own if landlords don't, and which states have provisions allowing victims of domestic violence to request a lock change or break lease. It's a fascinating resource, and could be quite useful to tenant organizing, but it is also quite partial. For example, it does not include just cause eviction ordinances, rent regulations (or state preemption of rent regulations), or source of income fair housing protections. In addition, since so much of landlord-tenant law is at the local level, the tool may give an inaccurate impression in some cases (New York state landlords certainly do withhold security deposits, even if that's provided for in state law). Obviously taking on an assessment of local ordinances is much more ambitious, but we really hope that they continue to add to their list of geographies covered, as well as of types provisions.
We wrote recently about the practice of "construction eviction" driving tenants out of their homes in Queens. Imagine our surprise (or lack thereof) to find that Jared Kushner, infamous for flipping rent regulated buildings, has been accused of routinely filing false paperwork in the process, claiming hundreds of rent-regulated units didn't exist. We're aware that the Trump family may think that "commoners" aren't really real people and they are above the law, but this kind of malicious greed is a new low.
File this one under "Nikole Hannah-Jones is not surprised by this": It appears that school choice may be increasing gentrification, as wealthier white families are more willing to move into lower-income neighborhoods of color when they know they won't have to send their children to neighborhood schools with similar demographics. "You find that white people, when their neighborhood school is Black, they don't want to send their kids to their neighborhood schools. . . . It's only when the neighborhood school is white that you find white parents arguing for neighborhood schools," Hannah-Jones, a 2018 MacArthur fellow, observed in her recent interview with us. While in theory school choice should afford all parents the ability to choose where to send their kids to school, multiple studies have shown that it benefits primarily those who already have choices.
There's a new DA in town and he's not messing around. Larry Krasner, Philadelphia's new district attorney, wasn't giving voters the usual lip service when he said he'd focus on criminal justice reform. Kranser has issued new policies that aim to end mass incarceration and bring balance back to sentencing, and we have to admit, we're impressed. According to the memo, plea offers should now start at the lower end of sentencing guidelines; lawyers are now to decline charges for marijuana possession and prostitution charges if the sex worker has less than two prior arrests; prosecutors must now calculate how much a requested sentence will cost taxpayers before recommending the case to a judge; and many other much-needed changes. The outcome of these local level shifts could serve as an example of what should be done on the national level. We'll be keeping our eyes on Philly.
Cross-sector collaboration is the name of the game in community development today, as we continue to learn how the various elements of our work should overlap to produce holistically healthy communities. We applaud The Schott Foundation for its advocacy and activism, on issues affecting public education, and were heartened to see affordable housing on the list of key indicators of children's educational, health, and economic success in its Loving Cities Index. The index is an interactive tool that gives us a look at how (and if) ten subject cities are providing necessary supports—such as clean air, affordable housing, and expulsion alternatives—that enable children to come to school ready to learn. With its current data, the index does show that children of color in the subject cities face significant hurdles to coming to school ready to learn.
We've previously written about Puerto Rico's informal homes, makeshift dwellings built without permits. It's estimated that half of the homes on the island are informal, and there's no word of how, or if, these homes will be rebuilt (which will only exacerbate an already awful housing crisis). And then there's this: Puerto Ricans have been denied FEMA aid because they can't prove they own their homes. FEMA has received about 1.2 million applications for help in Puerto Rico, but according to NPR, roughly 60 percent have been found ineligible. NPR spoke with Jose Lopez, whose family has been living in a "modest" home on the island for nearly four decades. "They [FEMA] say I have to justify why I don't have title to the house," Lopez said. "But back then, when people made agreements, all that mattered was their word and a handshake."
Getting access to mortgage credit in is about to get easier in 13 states. Springboard CDFI, a national lender, is expanding a program that gives certain local CDFIs and housing counseling agencies the ability to have their clients apply directly for mortgages from Springboard. Organizational members of the National Mortgage Collaborative in these new states will be able to put their branding onto web portals that accept applications for Springboard mortgages. This gives people the ability to apply for a home loan in the high-support, low-pressure environment of a mission-based organization like a counseling agency without requiring those organizations to take on the load of creating compliance and underwriting capacity themselves. Springboard won't be taking loans away from its CDFI members, but rather adding options for those customers who need a product the CDFI doesn't offer. More than 100 CDFIs and housing counseling agencies will be brought onto the platform, with the objective of closing over $220 million in home loans by the end of 2019.
The National Low Income Housing Coalition has released its annual housing disparity report, called The Gap: A Shortage of Affordable Rental Homes. The housing shortage alarm has been sounding for years, but the most disturbing finding of the report is that not one single state in the U.S. has enough affordable housing for its low-income population (a quarter of all renter households fall into this category). The report concludes that the disparity has not improved anywhere and in most places has gotten worse, and that the federal government is not using the tools it has to adequately address the crisis (and its lowering of the corporate tax rate will deeply undercut the Low Income Housing Tax Credit program). In our view, the report title is is an understatement. What we are facing is a chasm.
In case anyone thought the phenomenon was over (or that it's actually about "class, not race"), new research shows that a significant number of middle-class whites, usually suburban, not only prefer living around other whites, but are willing to move their families to achieve that reality. A CityLab article describes the study as tracking the movement of white residents in suburban neighborhoods in the country's 150 largest metropolitan areas using the last two Censuses. In over ten percent of these places between 2000 and 2010 that experienced an increase in non-white in-movers, an average of 40 percent of the white population was lost. We've heard before about there being a tipping point in terms of numbers when whites begin feeling outnumbered in a community, and according to the study's lead author, white flight becomes more likely in middle-class neighborhoods when the presence of Hispanics and Asians exceeds 25 percent and 21 percent, respectively, but that the wealthier the neighborhood, the higher this threshold percentage is.
Perhaps some Democrats are reading the wind, but many of them are deciding to shun their lucrative Wall Street relationships and taking a hard line stance on bank regulation. While a handful of Democrats went the bipartisan route earlier this month in support of the Trump administration's Economic Growth, Regulatory Relief, and Consumer Protection Act (and its changes to Dodd-Frank regulations for small and medium banks), an even larger number criticized the bill, and a few have eschewed campaign donations from Wall Street. Whether this has to do with rumblings of a blue electoral wave this fall or banks pulling funding from Democratic politicians and candidates, it will be refreshing to hear mainstream voices speaking more about protecting the interests of consumers, not banks, as this election year continues.
Could Single Room Occupancies, or SROs, make a comeback? With the cost of living getting higher and higher in cities across the country, more and more single people are finding themselves burdened by monthly rent costs. Housing advocates are talking about whether small units with shared amenities can be viable again. The Furman Center came up with some sample costs for various types of units (which still seemed a little high to us.) SRO efforts in NYC could be the turning point in how the public sees these types of units. You know, SROs weren't always seen in a bad light. In fact, in the late 19th and early 20th centuries, housing was much more communal. You must, must, must check out this informational graphic about the role of SROs in early 20th century urban life.