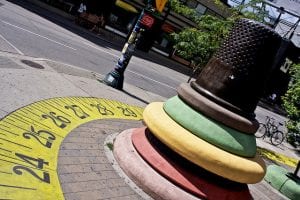 Since its inception during the War on Poverty, the community-based development organization (CBDO) has worked in all capacities: housing, job training, childcare, education, transportation, and creating access to healthy food, to name a few.
Developing a road map for performance improvement within CBDOs can be a daunting task. Over the past several years, I've had the opportunity to talk with CBDO managers across the United States about the metrics used to track their performance. A common theme among them is the continued reliance on metrics that range from the number of clients served to dollars raised, and while these indicators are important, they don't measure the real impact these organizations have on creating sustainable communities.
Last year I conducted a national survey of executive directors and chief operating officers of CBDOs. Nearly 400 CBDO leaders responded to the online survey, which addressed the current state of the field and asked respondents to identify strategies used to enhance performance and capacity. While CBDO missions are sometimes nebulous, I wanted to know if they were making a difference—it matters! I have devised some ways to measure them.
Develop a Performance Measurement System to Track Success
Performance measurement has become a major issue in recent years because of external pressures from the public sector and various funders. In 1993, the Government Performance Review Act (GPRA), placed renewed emphasis on accountability in federal bureaucracies and nonprofits that do business with government. More specific to CBDOs, intermediaries such as NeighborWorks America have worked to develop a process which community-based nonprofits can use to plan evaluation strategies, collect, and analyze data, and communicate their results with key stakeholders.
Ultimately, it is not enough to collect and report data. CBDOs need to know how to apply the information gathered to improve the decisions they make in the communities they serve. This can be done if funders work with CBDOs to develop appropriate measures to assess their progress in service delivery.
For performance assessment to have maximum value, the assessment process must be organized and implemented well. CBDOs must first identify organizational goals and consider direct outputs, such as the number of housing units built or the number of jobs created. Further, performance assessment should contain multiple measures such as program records and statistics, client surveys, and qualitative measures. This can be accomplished if funders work hand in hand with CBDOs to improve the use of performance measures.
Take Time to Ensure your Organization's Board is Engaged
CBDO executive directors are wise to maintain good relationships with their boards of directors. The board should be kept abreast of activities and the program development process, and in general should feel that their expertise and input is valued. Having a board that is attentive to the mission and goals of the organization is important if a CBDO is to be successful in its economic development activities.
An important component of this process is for staff to effectively convey programmatic changes and share information about their decision-making, thus establishing trust and open communication with the board. Many CBDOs would also benefit from recruiting potential board members that have the necessary skill set to advance the organization's mission. Members of the development, banking, and technical communities can be major assets that help the CBDO become more successful in program and service delivery. Given the typical CBDO's limited resources, a board of directors can contribute significantly to an organization's capacity, especially if the CBDO is lacking in areas that are important to its success.
Develop Political Capacity
CBDOs need to build upon elements of political capacity by strategically connecting residents in their service areas to the political process so they can replace elected officials, or find individuals vested in the mission of the CBDO to seek office. Connection to the electoral process and local governance equips residents to influence policy and advocate on behalf of CBDOs. As more CBDOs engage in civic life and encourage their constituents to engage in the political process, CBDOs become an increasingly strong force for change. Collective efficacy, action, advocacy, and a commitment to community organizing and civic engagement strengthen the community-based development sector and position it to be a major player in the nonprofit and public sectors.
As a CBDO strives to meet community needs, it must include public advocacy in its strategic planning initiatives. Advocacy and community organizing can position a CBDO as a lead organization in economic and community development, and make a major difference in how it serves its constituents in the long term.
A Community and a CBDOs Bottom Line
Community-based nonprofits provide crucial support to distressed neighborhoods by supporting revitalization projects and encouraging local residents to be engaged in community improvement. CBDO executive directors and other nonprofit leaders may benefit from these same strategies by encouraging these activities to increase the success of their organizations, and ultimately improve distressed neighborhoods across the United States.
In subsequent posts I'll explore some CBDO characteristics that made it more likely to have the kind of success the nonprofits are aiming for.