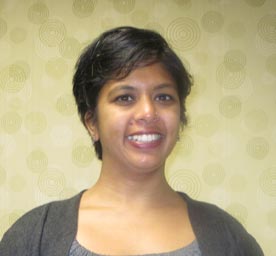 Strong communities are at the crux of a strong society. For low-income people, community often is the most valuable resource — family, friends, and places of worship provide essential support such as childcare, jobs, transportation, and senior care. Housing that is affordable, safe, stable, and high quality is central to ensuring low-income families' right to community.
But for many, the right to remain in their neighborhoods has been in danger. The availability of housing that is truly affordable for low-income people has been a growing problem in many areas over the past decades, and exploded into the mainstream's consciousness with the recent housing crisis.
We must first identify the root causes of the recent housing crisis in order to devise effective reforms to the housing market. Our present predicament is a consequence of economic policies that promote, among other tenets, deregulation — reducing government regulation that could in any way diminish profits — and privatization — selling government-owned enterprises and services to private investors.
In the context of U.S. housing policy, neo-liberalism has caused policymakers to favor affordable housing programs that employ market-based strategies. Instead of a right to housing, current federal policies are based on the commodification of housing, turning it, as Peter Marcuse wrote in Shelterforce in 2008, from something that "provides shelter, protection, privacy, space for personal and family activities" into something that "is bought and sold and used to make money."
For public housing, an example of one of the last sources of truly affordable housing in the United States, neo-liberalism has fueled policies of disinvestment, demolition, and privatization. Rather than invest in low-income communities and build opportunity for those who live in subsidized housing, the government has prioritized the deconcentration of poverty and the displacement of low-income people from their communities.
Proponents of the deconcentration theory justify these practices by arguing that the problem with subsidized housing, in particular public housing, is poverty itself: poor people living near each other will create and sustain a culture of poverty that fuels social problems such as crime, drug use, and violence. In order to alleviate poverty, this theory posits, public housing should be dismantled and low-income people should be moved to "better neighborhoods" where they can access opportunities such as jobs, good housing, good schools, and other services.
The remedy of deconcentration as applied to the redevelopment of public housing has had little effect on the underlying problem, but it has caused significant suffering and wreaked havoc on the lives of many public housing residents and other low-income people — predominantly people of color.
We have an alternative theory, based on the expertise and experience of our community organizers and low-income housing resident members. Poverty is not contagious or created by poor people, but is caused by systems of oppression such as racism, classism, gender discrimination, and homophobia. These systems have influenced decades of harmful affordable housing policies, such as the disinvestment from and demolition of public housing. It is precisely these policies that have caused many of the current problems facing low-income communities.
We believe that poverty and the problems associated with it will be solved by investing in communities, rather than dispersing them. The government should invest resources and services in low-income communities, create more affordable housing, improve the physical conditions of public housing, and invest in community programs, job training, and job creation. Beyond improving housing conditions, affordable housing policies that take this approach will build strong families, foster a strong sense of community, and improve the health and well-being of individuals.
Affordable housing policy should be grounded in the following principles:
Suitable housing requires a suitable urban society, including physical and social environments designed to support the full development of each person's individual and social human potential. Housing cannot be disconnected from the social context of the neighborhood and the city.
The profit motive should be evicted from housing. Housing should be valued as a place to live, not for the potential profit it can create.
Public investment is central to the provision of suitable housing for all. The role of the market should be limited to permitting those able to do so to provide their own housing, and only to the extent that such provision does not restrict the ability of all people to be housed.
The ownership and management of housing should be non-bureaucratic and support the individual freedom of all occupants to shape their own accommodations and immediate environment. Non-speculative ownership of housing is one means to that end, as is democratically-run public housing and other non-speculative forms of rental.
This article is based on a 2010 Right to the City report, We Call These Projects Home: Solving the Housing Crisis from the Ground Up