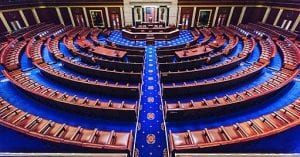 The 2010 midterm elections have certainly made many community developers anxious for our communities and our field — and with good reason. The Republican Party's agenda of draconian spending cuts has the potential to devastate struggling communities and families across the country. We must resist their agenda as strongly as we can.
That said, there may be a few hidden opportunities in the current climate for community developers to seize. At the risk of being Pollyannaish, here are five opportunities that call out for action:
Climate Change: With national climate legislation dead, environmental advocates and funders are looking to create a "Plan B" for stopping climate change. This plan is likely to include advocating for state and local policy changes, as well as changes in local practice. They will also need to broaden their coalition and base of support. This creates a tremendous opportunity to frame community development as a key part of a serious, comprehensive climate change agenda. We know that creating livable, well-designed urban neighborhoods will reduce carbon and other greenhouse gas emissions significantly.
Community developers should not only work to explicitly "green" their agenda by weatherizing their rental properties and developing transit-oriented projects, but should also make the case that community development itself is a climate change strategy. Here in Massachusetts, the largest environmental funder in the state, the Barr Foundation, and the Ford Foundation, have adopted this thinking and are supporting sustainable neighborhood development in a regional context through the Smart Growth Alliance's Great Neighborhoods program. We can build on this across the country.
Health Care: The debate over our national health care system is far from over, and once again community development could be a nonpartisan solution that becomes widely embraced. There is growing evidence that healthy homes and healthy communities can substantially reduce health disparities and improve health outcomes for everyone. With the health care sector embracing new ideas and innovation, there is the potential for community developers to find new funding sources and new political allies. As one colleague has pointed out to me several times, if community developers could access just a small percentage of the nation's investment in health care, we would increase community development funding many times over!
Local Solutions: While community developers and Tea Party activists probably do not agree on much, we may be able to find some limited common ground. Community developers support strong federal investments in communities and we support a robust safety net. But we can also be critical of federal programs for their rigid and bureaucratic rules that do not work well at the local level. Perhaps we can find new allies that will support building the capacity of local, nonprofit (and importantly, nongovernmental) organizations that can develop and implement practical solutions that are tailored to the local context. Perhaps CDCs can gain bipartisan support as organizations that reflect a long-honored American tradition of local people working together to solve problems and improve their own communities.
Rental Housing: The collapse of the homeownership industry and mortgage lending has created a new appreciation of the important role that rental housing plays in our country. For too long, tenants and rental housing have been denigrated. Today, policy makers understand that we need a strong and diverse supply of rental housing to meet the needs of our communities and our economy. This long overdue shift in public opinion could pave the way for policy changes that help protect tenants and help us to build and preserve high quality and affordable apartments.
Homeownership: While it may seem contradictory, I also believe that the current political climate provides an excellent opportunity to have a long overdue and important conversation about the role of homeownership in low- and moderate-income communities. While the growing conventional wisdom that low- or moderate-income families cannot and should not own homes is a major threat, it is also an opportunity to tell the story of how these families can and have been successful homeowners.
We need to embark on a major policy and educational campaign to highlight the success of homeownership education, specialized mortgage products, and shared equity homeownership models. Such a campaign is essential because we know the new Congress will be enacting major new legislation to transform Fannie Mae and Freddie Mac and the entire mortgage lending industry and we know that the Obama administration is looking to update CRA regulations and roll out the new Consumer Financial Protection Bureau. All of these policy debates and shifts create an opportunity to transform the mortgage industry in a way that better serves our communities.
These opportunities do not come without risks and challenges, and I could have easily written a much longer article about the threats and challenges emerging from the election. But it is vital that community development leaders retain our tenacious optimism as we move forward. It has served us well for over three decades during good times and bad, and we need it now more than ever!