From Katrina to COVID to Ida, the director of Housing NOLA talks about FEMA, communications systems, racism, and resiliency.
NEW SERIES: Building Differently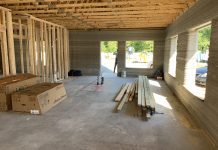 Experiments to lower construction costs, from reusing shipping containers to 3D printing walls, have been happening for years. But are any of these approaches able to provide meaningful savings at scale?