It had been relatively easy for a developer to get 4 percent tax credits, but that's no longer true in many places. How is this affecting nonprofit housing developers—and could the human infrastructure bill help?
SERIES: Community Ownership Takes Center Stage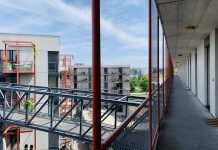 Not a single cooperative has left this program since it was introduced more than a century ago, making it possible for generations of families to live securely, and at predictable costs, in housing whose governance they control. How does the program work?