fair housing act

-

search results

If you're not happy with the results, please do another search
HUD has proposed a new rule that would make it more difficult to combat racial segregation in housing. The rule doesn't even mention segregation.
HUD Secretary Carson's new rule proposal asks our nation to accept legacies of racism and give up on our nation's half-century obligation to create integrated communities.
President Biden promised to expand the Housing Choice Voucher program so that everyone who qualifies for a voucher gets one. What exactly would that change entail, and how long could it be before we see it happen?
Fair housing testers often go undercover to expose discriminatory housing practices, but laws prohibiting recording conversations hamper investigations
For more than a decade, fair housing advocates in the Beaver State had been looking for ways to connect housing and land use planning to promote the affirmatively furthering fair housing rule. Here's how Oregon created its own state-level policy, and what's to come.
Confused by the acronyms and initials dotting your reading material? All fields have them, and housing is no exception. Here's what many of the most common mean.
Authors from Shelterforce's recent series about the racial wealth gap and other experts talk wealth building, wealth extraction, and the tools available to help close the gap.
Shelterforce's investigative reporter Shelby R. King wrote two pieces about YIMBY (Yes in My Back Yard) groups in 2022, including one that focused on...
The Affirmatively Furthering Fair Housing rule was intended to force communities to take action to address housing segregation and discrimination. How has the rule evolved throughout the years, and will a proposed new rule finally put some teeth into the legal concept?
Niche groups on Facebook help the LGBTQ community find affordable housing with folks who share their values.
Because their programs provide the most deeply affordable housing in the country, public housing authorities should be both supported in improving fair housing outcomes and held to account when they fall short.
At the Aug. 1, 1968 signing ceremony, President Johnson proclaimed "Today, we are going to put on the books of American law what I genuinely believe is the most farsighted, the most comprehensive, the most massive housing program in all American history." He was right. 
Experts on housing law discuss the potential repercussions of a recent Supreme Court decision that struck down the EPA's authority in limiting greenhouse gas emissions. Could conservative judges apply the same rationale to limit HUD's authority?
Our fair housing laws enshrine an approach that prohibits us from explicitly referring to race, even in programs intended to undo the harm caused by racism. Now restorative housing policy is attempting to directly confront this history.
Grassroots organizers have used the Affirmatively Furthering Fair Housing rule to strengthen communities in the past. These examples show what we should advocate for in a new AFFH rule. 
Tenants got to talk directly to the Biden administration about the need to rein in soaring rents. Will action follow?
Over the last two decades homeowners and investors have increasingly treated housing as a financial asset, like stocks or bonds. How has this changed the housing market for the worse, and how can we fix it?
As more and more affordable homes are gobbled up by corporate landlords, prospective Black homebuyers are seeing opportunities for homeownership dry up.
Housing may not be on the list of solutions for the maternal and infant mortality crisis. But research—and successful programs—shows that it should be.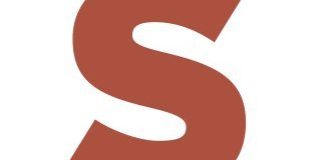 Shelterforce is a nonprofit media organization dedicated to writing about affordable housing, housing justice, and community development. We are not a housing provider, social...