fair housing act

-

search results

If you're not happy with the results, please do another search
HUD has proposed a new rule that would make it more difficult to combat racial segregation in housing. The rule doesn't even mention segregation.
HUD Secretary Carson's new rule proposal asks our nation to accept legacies of racism and give up on our nation's half-century obligation to create integrated communities.
President Biden promised to expand the Housing Choice Voucher program so that everyone who qualifies for a voucher gets one. What exactly would that change entail, and how long could it be before we see it happen?
For more than a decade, fair housing advocates in the Beaver State had been looking for ways to connect housing and land use planning to promote the affirmatively furthering fair housing rule. Here's how Oregon created its own state-level policy, and what's to come.
Shelterforce's investigative reporter Shelby R. King wrote two pieces about YIMBY (Yes in My Back Yard) groups in 2022, including one that focused on...
Activists have been fighting for decades to expand accessible housing for disabled residents. They've made progress, but say that current regulations and enforcement don't go far enough.
The Affirmatively Furthering Fair Housing rule was intended to force communities to take action to address housing segregation and discrimination. How has the rule evolved throughout the years, and will a proposed new rule finally put some teeth into the legal concept?
Because their programs provide the most deeply affordable housing in the country, public housing authorities should be both supported in improving fair housing outcomes and held to account when they fall short.
At the Aug. 1, 1968 signing ceremony, President Johnson proclaimed "Today, we are going to put on the books of American law what I genuinely believe is the most farsighted, the most comprehensive, the most massive housing program in all American history." He was right. 
Welcome to Shelterforce's newest Under the Lens series, Not Just Ramps—Disability and Housing Justice. This introductory article lays out why the connection between disability and affordable housing is so strong, and why it's so important for housers to understand.
Grassroots organizers have used the Affirmatively Furthering Fair Housing rule to strengthen communities in the past. These examples show what we should advocate for in a new AFFH rule. 
Accessibility for this challenging disability can look different from other measures—but addressing it could help improve everyone's health. 
Tenants got to talk directly to the Biden administration about the need to rein in soaring rents. Will action follow?
Policy changes by local public housing authorities can be transformative for Americans with convictions, and for their families.
Housing and policy experts agree that LIHTC has successfully increased the supply of affordable housing. But they also believe there's room for improvement.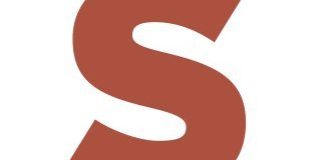 Shelterforce is a nonprofit media organization dedicated to writing about affordable housing, housing justice, and community development. We are not a housing provider, social...
What's the Affirmatively Furthering Fair Housing provision? How has it been enforced in the past? And what do fair housing advocates think of the proposed changes? Shelterforce's new Under the Lens series—New AFFH Rules: What You Need to Know—explores that and more.
Renters' rights are fair housing rights. Before publishing a final Affirmatively Furthering Fair Housing rule, HUD must specifically address the needs of renters. Here's how.
Home modifications vary greatly in form and cost, a challenge for disabled residents whose homes aren't accessible to them.
April is fair housing month and, this year, it's also the 45th anniversary of the passage of the Fair Housing...