On March 28, Shelterforce's CEO and Publisher Schlonn Hawkins moderated "Her Story, Her Power," a webinar featuring four women of color who shared their unique journeys of leading change and fighting injustice. The webinar touched on topics including what drew the panelists to do the work they do; the injustices they've faced; how they find the courage to speak up and tell their stories; and how they bridge the generational divide.
The webinar was part of Shelterforce and Community Change's "Women of Color on the Frontline" series.
Taking part in the conversation were:
The following is an edited version of the conversation.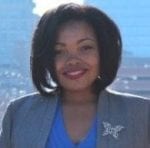 Schlonn Hawkins: Thank you all for taking your time to join us today as part of the culmination of our series, Women of Color on the Front Lines. We set aside this time to honor women of color that are doing the work on the front lines, and I am happy that we're able to come together and have this discussion.
We have some awesome women, and I'm going to turn it over to them to introduce themselves.
Rosie Grant: Hello, everyone. Welcome and welcome friends. I see I have a lot of friends and associates on, so thank you for coming. I am Rosie Grant, and I am the executive director of Paterson Education Fund.
Munirah El-Bomani: My name is Munirah El-Bomani. I am born and raised in Paterson, New Jersey, now a native of Newark, New Jersey. My organization is Women Build Too Education and Trades Foundation. Also, I'm the founder and CEO of Freed Women Empowerment Network.
Jennifer Made: I do many different things, but right now I am here as the founder of Newark CAN, which is short for Newark Community Action Network.
Bambie Hayes-Brown: My name is Dr. Bambie Hayes-Brown, and I'm the president and chief executive officer of Georgia Advancing Communities Together, a statewide affordable housing and community development membership organization, and also president of Alliance 85, which is an alliance of 85 rural South Georgia counties advocating for Black economics. I was born and raised in a small town called Cordele, Georgia, that's located in southwest Georgia and I currently reside in metro Atlanta, and glad to see so many of my friends and associates here.
What is it that you do and why are you doing what you're doing?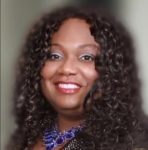 Hayes-Brown: What I do is comfort the disturbed and disturb the comfortable. I am a community advocate. I do a lot of work in Georgia. People think of Atlanta as Georgia, but there are 159 counties in Georgia. We advocate for affordable housing and equitable community development. I am also a person with lived experience of housing insecurity. I'm formerly homeless, and my youngest son  was born into homelessness. I'm a former public housing resident and currently a person living with a disability.
In short, I go around and stir up some good trouble because so many of our people, especially Black and brown people, people in rural communities like where I was born, as well as urban communities, are traditionally marginalized, live in disinvested communities. We are here to change the tide, also by empowering people on the ground … doing the on-the-ground work, but also advocating with local, state, and federal elected officials and letting them know that they're going to hear from more than just lobbyists. They're going to hear from the people that are impacted by their legislation and the work they do, and also they're going to be held accountable.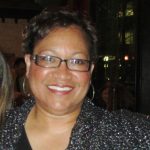 Grant: My work mostly is at Paterson Education Fund, and we are a community-based organization. Our work is to engage the community in the improvement of Paterson public schools. I stand on the edge of advocacy and activism because there's an activist inside me that comes out every so often. However, we are focused on advocacy, systemic change that benefits generations to come, and our work is for Black, brown, indigenous, and poor children in Paterson and through some national coalitions across the country.
My work in this field started before I realized it was starting. I migrated to the United States when I was 18, went to a two-year college where I was the only person of color that I can remember there. I was certainly the only Black person. They called me into the office shortly before graduation and told me that I was valedictorian. They thought it was going to be somebody else, and so they had asked him if he would be salutatorian because I beat him out by a few points.
While I was valedictorian, I was not able to address the audience at graduation and then later found out that it was because of my accent, and they didn't think that people would relate to me, and they would relate to him a lot better. I was a different person back then. I didn't fight it, I accepted it. I realized that I should have fought it, and so I keep fighting now for the underprivileged. So in my work, I do a lot of teaching around restorative practices, and I am bolder than I have ever been as I age.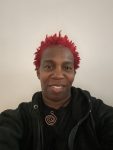 Bomani: My struggles and experiences came from growing up in Paterson in a single-parent household with six siblings, impoverished and deprived of opportunities towards adequate education, resources, and economic stability to advance in my community. I've made some bad choices. In 1994, I returned home from out of incarceration. Decided after reading books [about] the Black Panther Party, Harriet Tubman, law books, etc., I came home a changed person.
Women are the fastest-growing population going to prison, also the highest eviction rates … a lot of different struggles of women of African descent. I developed my own organization out of that called Freed Women Empowerment Network… and I picked up some skills. After coming home a high school dropout—now a college graduate with two degrees in sociology—I decided to start my own organizations. I'm not receiving government grants, so I just started it on my own. I'm here to give back to women who are struggling of African descent.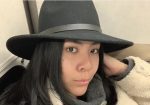 Made: What I do is Newark CAN, which is Newark Community Action Network and we are a network of young community organizers and Brick City residents, building resources and power in our community. I'm from Newark, born and raised. … And I just love it here.
How I started this work … it was incorporated in 2019 but two years prior, I was coming from a concert and I saw a woman who needed food. She didn't ask for money which was, to me, rare in Penn Station. She asked for food. I talked to her for a little bit and we weren't able to get her any food at that time but I did tell her that I would come back the next day around noon with some food. I went, cooked food, brought some down.
I never saw her again but after that, I've been providing a warm home-cooked meal to the population without addresses. In April, it'll be seven years. We have grown from it just being me to it being my family helping, from me making five to seven meals on Sundays to now making 100 to 175 meals on Sundays. [From] just giving out meals, to now giving out resources to our population without addresses. We do toiletries, socks, coats, hats, we do groceries. We have done haircuts. We have done cookout-style.
Different seasons bring different things for them so that they feel dignified, they feel like a sense of someone actually understands them and we connect well with them. We bring resources down there. We have had the city come down and fill out some applications so some of them can get their Social Security cards.
We partner with United Health. Some of them need to be looked after and we have done a lot of STD and STI testing as well as COVID testing. We have an amazing team of 15 to 20 people that are ranging between 16 years old to about 33, who come out on Sundays and volunteer.
Thank you. You all are doing amazing, but as women, we tend to do amazing things and we tend to not necessarily share our story. We just did a poll and majority of the folks don't really take the opportunity to share their story. I wonder why that is because through stories we're able to establish connection and we're able to breed understanding. Why do you think that you yourself or others … have not shared their story, and why even do this work?

Bomani: I do this work because, growing up in a single-parent household, seeing my mother struggle, seeing how women are struggling behind bars—the fact is, [the] growing population going to prison for victimless crimes, the highest eviction rate, mothers in crisis, mothers in prison, children and families will remain in crisis because women today are the breadwinners of the home. So when you take women and lock them up for victimless crimes, petty crimes, that's why we going to have a crisis, because women are the fastest-growing population [in prison].
Why I do this is because of my struggles, the experiences, that's what keeps me going. It's my duty to continue the legacy of our freedom fighters. I have to stay committed, consistent because the struggle is still here and it's still real, so that's why I wake up every day, my feet hit the ground, doing what I can to make my life and my community a better place to live in.
How did you get comfortable sharing your story? The way that you've come to what you do today is not typical. What gives you the courage to share your story with others?
Bomani: What gives me the courage is the strength, the tenacity that I have. I'm a bull. I'm a Taurus. I don't want to just blame it on my zodiac sign, but we're productive, we're steadfast, we keep going. And then seeing my mother struggle and get up every time throughout her struggles, and women in my family and in my community.
I came from growing up in the projects where living in the projects wasn't a bad thing. We shared our resources, everybody was everybody's family, we fed each other, we just keep it going. As women, we have the tenacity in spite of the odds against us, we keep moving and then having a family support system, people in the community, once again, I want to thank the individuals … that see my strength, see my work and the tenacity that I have to keep moving forward in spite of the odds being against me. That keeps me going.
Dr. Bambie, why do you do this work and why do you think so many of us don't share our story?
Hayes-Brown: Growing up in rural southwest Georgia, I hear a lot of people talking about that they were poor and they didn't know that they were poor. Well, we knew that we were poor. Raised by my maternal grandparents, especially by a maternal grandmother, I didn't meet my father until I was 26. Even though I knew my biological mother, she was raised up with us, with me and my older sister, more like a sister, so I had to watch my grandmother take care of myself and my older sister, working at a sewing factory.
I worked at that same sewing factory. My mother worked at that same [laughs] sewing factory until it closed and went overseas. That's what really changed my trajectory. … I went back to a technical college and continued my education, but I really say that—I'm also a Taurus [laughs] as well. There must be something in the water—I think a lot of people, especially women, Black women, don't share their stories for fear of ridicule.
There may be some shame in that but all the things that I went through—and I don't have enough time in a day to go through all of those things—I had someone to tell me, "Bambie, just stand in your truth. You have a powerful story to tell and your story could be an inspiration for other Black girls from the country, from the rural South that we too are somebody." Oftentimes I hear people say that we are the least, the lost, and the left out, but we ain't the least, we ain't lost, but we're tired of being left out. We have to tell our stories. We have to be bold and steadfast.
My grandmother, she only had a 10th-grade education, but let me tell you, she didn't take no wooden nickels, as we say in the country. She was very bold, she was very steadfast. We didn't have a lot of money, but I watched her share what little that we had. I grew up watching my grandmother share with other people and people share with us. Even though growing up I didn't have much, and even throughout my life I didn't have much, it was ingrained to me that these material things don't belong to you. They belong to your God or whoever you worship. You never know when you may be entertaining an angel, so you need to try to help people in any way that you can. That's why I do this.
My grandparents were born in 1916 and 1922. They came up in a time where they couldn't even vote. They come up a time when they were sharecropping and they picked cotton. These are the things that I learned from my maternal grandparents and really pushed my older sister and I to get our education to give back. And when we walk through a door, leave that door open for someone else to walk through.
Made: I'm still trying to figure my "why" out, if that's OK for me to be honest.
Absolutely.
Made: I feel like I've never been food insecure really, thank the Lord. We are not rich and have never ever been that, but we are family oriented. My family is the type of family that it don't matter who's coming, they going to ask you are you hungry? Do you want some food? Because it is a culture of cooking every meal. That's how we grew up. No one was hungry. Anybody needed food, you can go to anybody's house and they have cooked enough for the whole family.
It's a blessing to have grown up with those values for me, particularly because when I saw that woman when I was 19 years old, something just like a light switch went off. I've always seen homelessness around because I'm born and raised in Newark and I've seen a lot, but I'd never really experienced that interaction that I had with that woman. I've never actually seen her till this day. I don't know if she's OK. I hope she is, but she has definitely changed my life. When I say that, I decided at 19 that day that I was going to do this religiously.
Now we do it every other Sunday, and it's bigger than I would've ever thought. That comes from power of team, of working together and telling my story because before, I was about four years in of doing this consistently by myself—maybe my family, my mom will make chicken or something to help me—but it was really just me. Because I wasn't sharing it. I just want to do the work, but one of my mentors, Kaleena Berryman—who I started to work under in college—she was like, "No, you need to start posting this." Because it started to get expensive, because it started to grow and grow and grow. Every time I would go, it would be more people to feed. Telling my story and posting more about what I was doing and letting my peers see what I was doing, it sparked something in them, like, "Hey, if Jen's doing this and we all the same age, why can't I do this?" and they started to join the team.
Now we have a team where it's like clockwork. We know who's bringing what. If somebody's out of town, or if someone's not here, we pick up the slack for one another, but it's really a beautiful team of young individuals. They are just amazing and most of us are women and each one of the people on the co-founders' side for Newark CAN are all women.
All five of us … graduated together, all went to college, and are still trying to build resources and power. It was really important, particularly to us, to continue to tell our story and share with everyone what we're doing, especially on social media where most of our peers are, so that not only do they know what we're doing, but they can help and contribute and be inspired to do something similar or even better.
Grant: I'm going to claim my spot as a fellow Taurus. [laughs] I am strong-willed. I have always been and I share my story because I am not what I've been through. I want other people, especially my young sisters and brothers, to know that they can come through the storm successfully. I've been through sexual abuse, physical abuse, racism, homelessness. I didn't think myself poor growing up, but I remember not going on school trips because Mom said she didn't have the money for it. I've come a long way since that, and it's because I had support. I want to be able to pay it forward and be that support for people who are going through the same thing. I came through it all quietly.
In a sense, I had a life. I was fine. I have friends on the line who would not have known it was happening at the time. I want to encourage people, tell your stories. There's an African proverb that says, "Until the lioness tells the story, the hunter will always be the hero." I encourage you, claim your place as the lion or the lioness, and tell your story, share your stories. Having gone through that and seeing the inequity that we now experience in our lives, the inequity has inspired me to keep going.
I moved from an urban center to a suburban town, and the difference in how I was greeted as a parent in the schools was just striking. I thought I was in a different world. I keep moving to help my brothers and sisters, young and not so young to get to this equity, to get to all the things—to get to dignity if they have been abused or stripped of their dignity—so that we can all grow together. I hope someone will be comforted or empowered or inspired when I tell my story.
What are some of the challenges that you all face on your journey and how have you over overcome those challenges?
Made: I mentioned prior that we are a group of young, very intelligent women. Some of us went to have our master's, Ph.D., working on Ph.D. We are born, raised Brick City. It's imperative for us to work with the city to keep the 18 through 33 population happy because we are the next working generation. The way that the city is moving, it's not necessarily working towards us staying here.
We're working on putting together a report that tells the city what they need to do … in order for us to be happy and thriving here, not just surviving. One of the challenges that we face, is that … they don't take us seriously.
They're like, "Well, you're 26. How can you have all these strategic plannings," instead of just thoroughly looking at what we have and it being actually good. It's been difficult to maneuver through these spaces because ageism is a thing … and it's something that we're still fighting through. We're not discouraged, or disappointed.
We continue to pivot and move forward and do what we have to do to get this report done because it's important to us, and we want to stay here and we want to thrive here.
Hayes-Brown: Some of the challenges that I see is unrestricted funding for this work because there are some that pretend to be allies but they're not really allies. They're foes and they may disguise themselves as allies and they may take the work, from those of us who are doing the work on the ground from those grassroots residents. We sometimes call it poverty pimping—excuse my bluntness, but it is what it is. We see that that happens a lot.
If you are going to write us in the grant, then you need to write us in the budget, [to quote] Nathaniel Smith [of the Partnership for Southern Equity]. Oftentimes, I see that people don't value my lived experience like they value a Ph.D., like they value some professor. Even though I do have a Ph.D., and I also have a doctor of theology, that can't beat my lived experience. You can look at stats, and read studies, and do surveys all day long, but you don't know how it feels to not know where you're going to lay your head.
Not only you, but with a newborn and two other children where you have to decide if you're going to be homeless, or you're going to leave your oldest son because the shelters say that he's too old to go with you. You have to make that tough decision to say that we're going to be homeless and we're going to stay together. That's some of the challenges that I see, is the trust factor among the philanthropic community. People need to value the lived experiences of those who have faced these challenges head-on as opposed to those "experts."
Bomani: Dr. Bambie, we have a lot of things in common, all of us. Also, I tell it like it is. And a lot of people, a lot of the powers that be, they don't like straight shooters.
Tell it like it is: That's where I see a lot of my stuff is, and then the powers that be. The forces of evil. We're living in a world where it is good versus evil right now, and the good going to prevail because we're going to continue. That's some of the challenges that I face. Also, being formerly incarcerated, they look at that as being taboo for women … and they don't think people can change. I am here as a witness, going on 26 years out of incarceration, ain't no stopping me now.
I'm doing everything in my power. I got my family, my brother, who's doing awesome work in Paterson. All my brothers are successful. I'm the only one who ended up falling through the cracks. I came back to reach back and help my family and my community. I never give up. I continue to work and I'm going to keep on pushing.
Grant: I remember a time when my voice wasn't being heard when I was younger. Jennifer, there's hope. I was at a table just new to organizing, and we would be brainstorming around an organizing strategy or issue. I would say something, I put it out there, and no response. One of the elders, and there were two in particular, two gentlemen would say, why don't we do that and say exactly what I just said, and it would be received and welcomed. Then it was their idea, not mine. I have to say that was frustrating.
Eventually, I had a blow-up with one and we parted ways. We just agreed not to agree, but with the other who was a strong African-American man, I asked him for a sit-down and we talked and I said, "This is how I perceive what happens." He was surprised and welcomed my input and said he didn't realize that was happening. You could call it mansplaining, or ageism. I was in my 20s at the time, but he accepted that and I can't say he immediately changed, but I did see a conscious effort to hear other voices. It wasn't just mine, but it was the very few young Black women that were in the group.
There was an article about Black and brown women being hidden forces in community development, or in their communities. Looking at the poll, I see that a majority of the attendees here feel as though your voices are hidden in the work that you're doing in your community.
What have you done to overcome being hidden? How do you push through that feeling of, "Wow, they want to kibosh me, they want to shut me down."?

Grant: I want to add a little piece to that, Schlonn. I want to give props to my team of five women. I'm one of the five who are some powerful women. We do our work quietly. Sometimes, we're leading from behind. When it's time for us to step up, we step up because we're not stepping up for ourselves. We're stepping up for the kids that we serve. That's what helps me when my voice is hidden…to remember that it's not about me or us, it's about the children who need our voices.
Made: I'm very shy. I really am, and I have imposter syndrome to the core. … Luckily, I'm in great spaces now. I have a beautiful team of women and two guys, but most of us are women.
I truly believe that we could not be doing this amazing work had I not been at the front line of these women who are constantly, whether they get praise or not, they're constantly making sure that this team is working with everything that goes on. It's … important for us to be surrounded by people who sometimes see us more than we see ourselves and that's usually always women.
Hayes-Brown: What I have found was just showing up. I would show up at everything. If there was a hearing at the Georgia State Capitol, I was there because guess what? You can't hide it from because that's public information. The Georgia State Capitol is the people's house. The U.S. Capitol is the people's house, so that's my house. I'm going to go there when I get ready, and I'm going to talk to who I want to talk to. Even though when I first started, some people said, "Hey you're not a lobbyist."
Guess what? I went and paid my $20 and became a lobbyist. You're not going to shut me up. You're going to listen to me and not only you're going to listen to me, but I'm going to bring my people in here with those lived experiences because you're making these policies and not getting the input from those who have been through these challenges as relates to affordable housing and equitable community development and voting. Showing up over and over and over again, and believe it or not, I am actually an introvert. I really gained my strength to speak up from my grandmother because she wasn't afraid of anything.
God bless her soul. I really relied on her strength and I also think about the things that my mother went through, who is a Vietnam-era veteran, so a Black woman joining the army in the 1970s and the challenges that she went through to seek a better life for her two girls that she had at the time. I had to find that courage and that strength from my ancestors who were stripped from their country in Nigeria and bought over here to toil and work in a country that didn't give a fly and flip about them. One of the things, the stuff that I said my mother and I, we talk about this all the time is that Black people are the most patriotic people in the world because we care more about a country that didn't care about us.
That gives me the voice to speak when I'm speaking to these elected officials, when I'm speaking to these people and also challenging some of my "allies" on things that they say because they have not been there. They're looking at it from a lens of privilege and not from a lens of experience. Someone has to speak out and I'm a Southern Baptist so instead of saying why me, why not me? I feel that I was placed in this position for a purpose, not only to elevate—it's not about me—but elevating my people. When I say my people, women, Black women, women of color, all of those who have had those lived experiences and who have been through a lot, like I said before, leaving that door open.
How can we bridge the gap between those that have been in this work for a good period of time and the younger generation coming up?
Bomani: There shouldn't be a gap because every man, woman, and child needs to be on the ground taught survival to the fullest. I always say, when I have the opportunity to build with younger generations, young individuals, I tell them, you got to take your power just like we have to take our power, we have to come and bring our seat or bring our table.
We ought to prepare a place for our young generation. It is our duty and responsibility to pass it on, create safe haven, create opportunities. I don't have any children but I want to leave a legacy for my young nieces and nephews and the young generation. I'm building a sisterhood, I'm a part of a sisterhood.
We should be leading by example and even if they're not our children, it's our responsibility. We are the mothers of all our children. Period.
Made: My response is going to be a little bit on the radical side: you have to just take power these days. What would be ideal is if older generation and younger generation gave each other grace, had patience for one another. What I mean by patience is us younger having patience and grace with knowing that the advice comes from love and not harm, and also lived experience, but also the elders, or the seasoned to know that how we respond to it is based on the same way that most did.
I think a lot of time our seasoned [people] forget that we also have to live our own lives, and we have different times and different resources. I think that there's a lack of grace and understanding that, but also unfortunately, the world we are living in is not that cut and clear and what we have to do sometimes or most times is take power. If you want power, learn, because they're not going to pass the baton. Learn from who you want to learn from, observe people, view people, learn, and take power.
Grant: I think it's our responsibility to raise up the next generation of leaders and we have to start in our homes. This thing in our history about children are to be seen or not heard, or leave the room because we're having an adult conversation, we need to stop. We need to let our kids experience these conversations, the struggle, and raise them up as leaders. Then even beyond our homes, mentor somebody. We should be mentoring and we're talking about women here, especially we should be mentoring our young girls.
However, in mentoring them, make sure you're not just throwing knowledge at them. Have interactions, have dialogue, hear them and respect their opinion and give them some decision-making power, as well. I think those are the things that we have to do to make sure that we're making space for other women and the next generation as we move through this.
We have one question from the audience: How do you continue to build your network platform in your chosen arena and establish yourself within your community?
Hayes-Brown: Networking and collaboration is so important and I think it is important to not just as I do at Georgia ACT, not just collaborate with those who are in the housing arena or community development, but also networking and collaborating with the school systems, with young people, with those entities that may not be traditionally related to housing, but also doing voter engagement work. It's important to network and collaborate together because as someone said in the chat, we're not competition. We're here to complement each other.
We can build off each other's strengths and I think it's important as you go into the communities, as I have, into Georgia, don't just come and get information, do listening sessions, and then leave. It's important that as you go into these communities or in your neighborhoods, that you give something back to the community. That you keep coming back and you build that trust with people to show that you're really not just using them for your own purpose, but to help build that power, especially with young people.
Because as I say with a lot of older people, you're going to die, and try to take this knowledge with you. Even with my youngest son, I take him with me everywhere. He was waving signs for Black Voters Matter when he was 6 and 7 years old. It's so important that you continue to go in those communities but don't just take but also give back.
Grant: You have the power; the people closest to the problem have to be a part of the solution, and that's us.
Know that your story is your power, and thank you all for attending today.