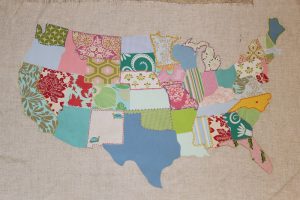 It's likely that you've had to navigate a relationship with a landlord at some point in your life. About one-third of all households in the United States rent, and 69.5 percent of people under the age of 35 do, according to the Pew Research Center.
While it may seem that anyone would know what to expect from a relationship with a landlord, landlord-tenant law can actually vary significantly from place to place. Even more confusingly, landlord-tenant relations are governed by a mix of regulations at the federal, state, and local levels, some of which are based on legislation and some of which are based on precedents set by court cases, known as common law or case law. We're going to walk you through the sorts of things that get decided at each level, and how you can find out more.
Federal Landlord-Tenant Rules
Landlord-tenant laws at the federal level determine a few broad specifications for how landlords can choose their tenants, as well as some health regulations.
The Fair Housing Act, which was passed in 1968 under President Lyndon Johnson as part of the Civil Rights Act, prohibits landlords from discriminating against potential tenants based on race, color, national origin, sex, familial status, or disability. This means that landlords cannot, for example, limit the number of children in a given unit, require that families with children live only in particular floors or units, or limit children's use of common areas. Under the same act, landlords cannot post discriminatory housing advertisements that say in words or pictures that they desire a certain type of applicant or tenant.
Other federal laws governing the relationship between landlords and tenants include the Americans with Disabilities Act, which prohibits landlords from refusing to rent to a tenant who has a service animal.
In addition, federal law, under the Toxic Substances Control Act of 1976 and subsequent related legislation, requires that landlords disclose known information about the presence of lead-based paint or lead-based health hazards before renting or selling a home, especially in units built before 1978.
More recently in 2018, Congress permanently authorized the Protecting Tenants at Foreclosure Act, which allows renters whose homes are in foreclosure to stay in their residence at least 90 days or the term of their lease, whichever is longer. According to the National Low Income Housing Coalition, while homeowners are usually aware of an impending foreclosure, renters are sometimes given little notice that the property they have leased is going into foreclosure. Before the act, which was initially created as a response to the 2009 financial crisis, tenants in that situation could be evicted with just a few days' notice in most states.
Beyond these broad laws, however, the federal government does not regulate other aspects of the landlord-tenant relationship.
State Statutes and Common Law
Landlord-tenant law consists mostly of state statutes and common law, according to Cornell Law School's Legal Information Institute. These laws, which are grounded in contract and property law, typically stipulate the basic rights and responsibilities tenants and landlords have.
These laws regulate, for example, the duties that the landlord and the tenant have regarding maintenance, the remedies that each party has recourse to if elements of the lease are broken, whether tenants who assert their rights under the law are protected from retaliation by landlords, and the maximum amount a landlord can charge for a security deposit.
Some elements of landlord-tenant law are common across many states—like the stipulations of landlord obligations, tenant obligations, and remedies—because those states "have adopted, or based in part, their landlord-tenant law on the Uniform Residential Landlord and Tenant Act of 1972 (URLTA), which is a model law that attempts to clarify and standardize landlord-tenant law across the country," according to the Policy Surveillance Program, which is housed at the Temple University Beasley School of Law.  As of 2013, 21 states had adopted URLTA. Others have variations of URLTA in their landlord-tenant law.
However, other terms can vary considerably. Take, for example, the security deposit, which is collected prior to move-in for most properties. More than half of all states in the U.S. have statutes that address the collection of a security deposit by a landlord. According to the legal guide website Nolo, 28 states have a law in place that sets a maximum security deposit that landlords can require. In some, such as Massachusetts and Rhode Island, landlords can require no more than one month's rent, while California limits the maximum security deposit to two months' rent, and Nevada's upper limit is three months' rent. There are some exceptions to those maximums—in California, the security deposit maximum increases to three months' rent on furnished units, and if the renter has a waterbed, the landlord is authorized to add another half a month's rent. Texas, Florida, Georgia, Oregon, Utah, Colorado, and Washington state don't set limits for security deposits. However, some states that do not have a statutory limit on security deposits may have set other limitations. For instance, Washington state has no upper restriction on the amount a landlord can collect for a security deposit, but landlords must allow tenants to pay the deposit and fees in installments.
[RELATED ARTICLE: Security Deposit Alternatives: The Misleading Marketing of 'Renter's Choice']
Another common aspect of landlord-tenant law is the "implied warranty of habitability," meaning that both parties have some obligation toward the habitability of the premises, at the time of the rental and during the tenancy. State laws often require that landlords maintain habitable conditions, comply with relevant housing codes, make repairs, keep common areas in safe conditions, supply running water and heat, and maintain appliances supplied by the property.
Laws in 35 states stipulate that a landlord must maintain habitable conditions. Another set of 35 states have laws that require that landlords comply with applicable housing codes with respect to maintaining the dwelling. Of the states that require landlords to comply with relevant housing codes, 31 have a law that prohibits landlords from taking retaliatory actions against a tenant who asserts his or her rights, such as complaining about housing code violations. On the other side of the relationship, tenants have a responsibility toward maintaining habitability, with 41 states prohibiting tenants from destroying any part of the dwelling and 32 states requiring that tenants dispose of waste.
According to the Legal Services Corporation, all 50 states and the District of Columbia have laws in place that regulate residential evictions. These statewide eviction laws usually cover things like:
acceptable causes for evictions,
whether a state requires a just cause eviction,
if remedies are available for tenants who are unlawfully evicted,
whether the law requires the landlord to give notice to vacate the property before terminating the tenancy,
how much notice landlords must provide to tenants before terminating the tenancy for nonpayment, and
whether there is a minimum number of days a tenant can be late on rent before a landlord can file an eviction action for nonpayment, and other rules on how evictions can or can't proceed.
Large municipalities also have their own set of laws regulating evictions that contain similar stipulations as the statewide laws. Along with its searchable database of state eviction laws, Legal Services Corporation compiled a local dataset of 30 jurisdictions in the U.S. that have county and local level eviction laws, including Los Angeles, Cleveland, and Jacksonville, Florida.
Local Landlord-Tenant Ordinances
In addition to landlord-tenant law determined at the state level, some detailed conditions of rental relationships are governed by local laws, also known as regional or municipal ordinances. Some things typically determined at the local level include specifications about on-site management of wastewater, minimum heat requirements in a rental unit, and rules regarding ADUs (accessory dwelling units). The variations in local and state law are often more pronounced in larger states, such as California and New York. For instance, California state law does not require landlords to pay interest on security deposits, but the city of San Francisco does.
New York has vastly different laws based on whether rental properties exist in or near New York City. For instance, the Emergency Tenant Protection Act of 1974 granted only New York City and surrounding localities, including Westchester, Nassau, and Rockland counties, the right to institute rent control. Cities in the rest of the state were unable to enact rent control until the 2019 Housing Stability and Tenant Protection Act, which allowed any city to pass rent control if it declared a housing emergency and had a vacancy rate below 5 percent.
The concept of preemption is important in landlord-tenant law. Preemption is a legal doctrine in which a higher authority of law, such as state or federal law, can limit or eliminate local laws. According to the Urban Institute's 2020 study, "State Preemption of Local Housing Protections," 33 states had preemption laws that prevented local governments from adopting affordable housing policies like rent control. State preemption in housing laws can cause hurdles during times of housing crisis. During the pandemic, for instance, preemption laws that had facilitated the eviction process, such as the Ellis Act in California, had to be suspended so local governments could put into place stronger protections for renters than the state moratoriums on evictions.
Best and Worst States for Renters
Because there are multiple factors that vary from place to place, it's not easy to rate the best and worst states for renters.
Nine states—Louisiana, Georgia, Mississippi, Missouri, West Virginia, Wyoming, and Idaho—do not offer protection from retaliation to tenants who assert their legal rights. Further, states such as Idaho, Missouri, Mississippi, and West Virginia also do not allow tenants who are domestic violence victims to terminate their lease or request a lock change.
"Vermont, Delaware, and Hawaii topped the list for laws benefiting renters over landlords, with Georgia, West Virginia, and Arkansas at the bottom," according to a study in The New York Times that examined the likelihood of disaster declarations and eviction rates.
Arkansas is, in fact, a strong contender for the worst state for tenants. It is the only state with no implied warranty of habitability, meaning that tenants are not entitled to safe and livable housing. In addition, an Arkansas tenant could face criminal consequences for nonpayment of rent, meaning they could go to jail for falling behind on payments.
On the other hand, a state like California is considered "tenant-friendly" by Nolo, but it has one of the highest costs of living of all states, with particularly high monthly housing costs.
Figuring Out Your Rights
While joining a local tenants union is a prudent move for any renter, if you want to conduct independent research on landlord-tenant law, you can start with LawAtlas, which was created by the Policy Surveillance Program of Temple University's Center for Public Health Law Research. The website has interactive datasets with compiled information related to state landlord-tenant law, fair housing protections, and city nuisance property ordinances. (LawAtlas is up to date as of 2019 and does not cover regulations that are based on case law rather than legislation.)
To use the website to find information about your state, navigate to the Topics tab on the upper right, and open up the housing drop-down menu. Once you choose a housing topic, you'll be directed to a map of the country, where you can compare key features of various states, look at the broad landscape of landlord-tenant law across all 51 jurisdictions, or filter which states' laws meet specific criteria.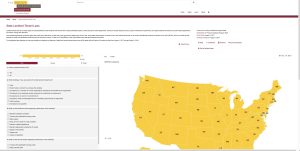 In the State Landlord-Tenant Laws map, shown above, you can filter by questions like "Is there a landlord-tenant law?" or "What is the maximum amount a landlord could charge for a security deposit?" and see more details about each state's policy.
Another interactive map that was also created in partnership with Temple University is the Legal Services Corporation's Eviction Laws Database, which has state, territory, and local datasets that work similarly to the LawAtlas website. Here, you can research the variations on eviction laws and procedures across U.S. states and territories. The database allows you to see how different states and territories vary through the entire legal process of eviction.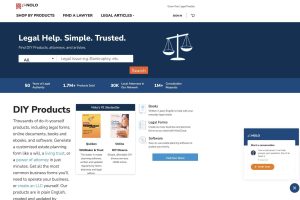 A different tool for researching statewide specifics of landlord-tenant law and issues related to housing is Nolo, the self-help legal site, which provides a plethora of resources related to renters' and tenant rights, as well as other legal resources relevant to individuals and businesses.
The landscape of landlord-tenant law at the federal, state, and local levels is complex, but arming yourself with the legal fundamentals and working with other tenants in your community can help you understand your rights and give you the information you need to protect yourself if the need arises.

This article is part of Tenant Power Returns, an Under the Lens series produced by Shelterforce. This series is free to read, but not free to produce. Support this work by donating today.